Mushrooms are definitely a popular kind of food, but how to tell if mushrooms are bad? If you are here in this post now, I guess you must have been curious and want the answers to that question, right?
Why should we learn about mushroom expiration? One time, a friend of mine did not know that her mushrooms were turning bad and used them to cook some soup. She ended up eating it and got to the hospital the day after because the mushrooms turned poisonous!
Therefore, you should better know about the signs of bad mushrooms to protect yourself as well as your family. Keep reading this post for further information!
But first, let's take a quick look at the big question: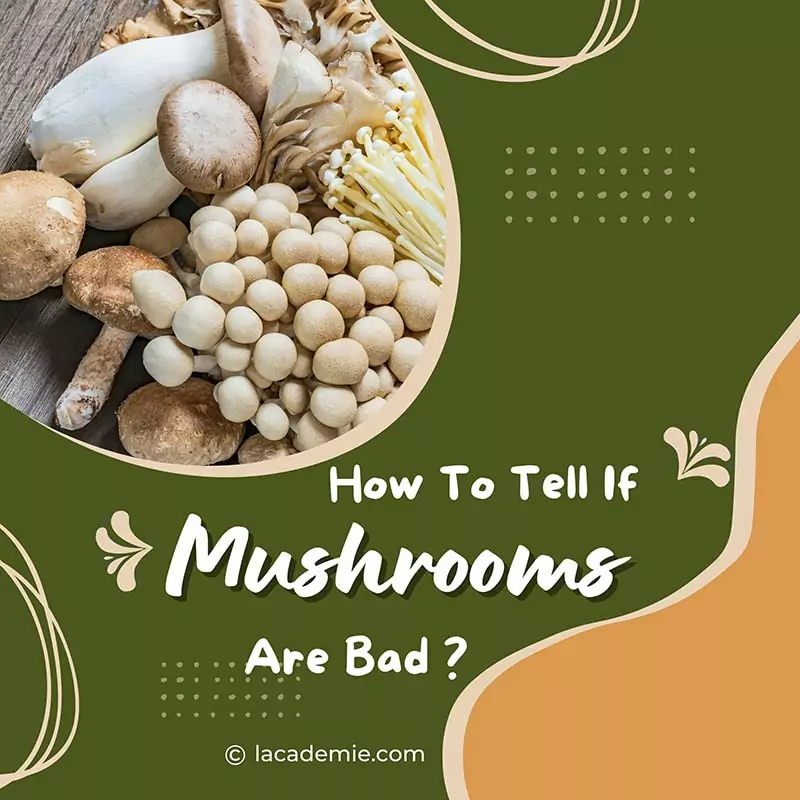 How To Tell If Mushrooms Are Bad?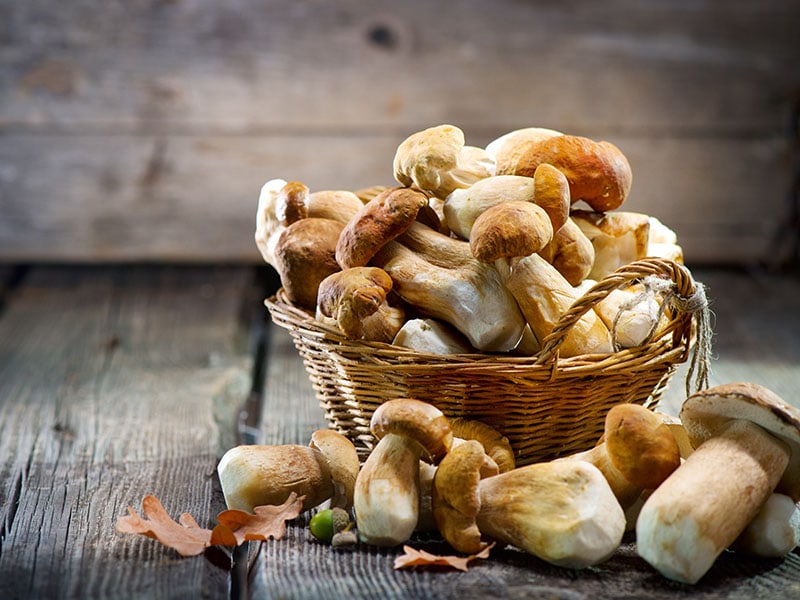 Sometimes mushrooms don't seem like they are turning bad. And this may cause danger to you because you don't know that they are spoiled. Here come the most evident signs showing that it is time to throw your mushrooms away.
They gain a wet and slimy texture.
They smell odd.
They have wrinkles on their skin.
Their colors are becoming darker.
They start losing their original forms.
They have been placed in your refrigerator for a very long time.
They taste different from the normal ones when they are cooked.
How Long Can Mushrooms Last?
Friendly reminder: All safe-to-eat mushroom kinds, like most other fresh vegetables, do not have a sell-by, use-by, or best before the expiration date, so you must rely on their original purchase in most situations.
Fresh Mushrooms
The whole fresh mushrooms can last up to 10 days in the fridge, while sliced mushrooms will rot twice as fast as whole ones with 5 to 7 days before discoloration. If you want your fungi to last longer, don't cut them before you store them.
Cooked Mushrooms
There are some common varieties of mushrooms, like morel and shitake – a kind of Japanese mushroom, that when you quickly saute, will last a little bit longer than their expected shelf life. In general, cooked mushrooms may last from 8 to 10 days if you cook them in the right way.
Dehydrated/Dried Mushrooms
This kind of mushroom lasts the longest, from 2 to 3 years in proper conditions. Dried mushrooms are as delicious and nutritious as fresh ones. Make sure to store your mushrooms in dry and cool conditions, so they don't get spoiled quickly.
| Mushrooms Conditions | In Pantry | In Refrigerator | In Freezer |
| --- | --- | --- | --- |
| Whole (Fresh) Mushrooms | - | 7-10 days | - |
| Sliced (Fresh) Mushrooms | - | 5-7 days | - |
| Cooked Mushrooms | - | 3-5 days | 10-12 months |
| Dehydrated Mushrooms | 2-3 years | - | - |
Not-so-Obvious Signs Of Bad Mushrooms
Now I will share more about the signs of bad mushrooms. First, you might need to know the real flavor of mushrooms so you can easily recognize when they go bad. And here are some notes about spoiled signs so that you can save yourself from nasty fungus!
They Are Wet And Slimy
First thing first, if there is any sign saying that the mushrooms you get home are turning slimy with viscous cover on them, toss them right away because they are 100 percent rotten when they are slimy.
They Smell Weird
Mushrooms don't have any specific natural smell. They may smell somehow like the forest and dirt. So when they smell weird or have a robust and sour odor that you can tell immediately, those mushrooms must be spoiled.
They Become Wrinkly
Mushrooms that are getting towards the end of their expiration date will decrease moisture and develop wrinkles. Therefore, another visible sign to toss them is that you can observe a lot of their wrinkles.
They Are Turning Darker
If your mushrooms are becoming darker in color than how they looked before and have many dark or brown dots, they might be some of the signs that the mushrooms are rotten. Any discolorations on mushrooms indicate they are expired and should be thrown away.
Notice the color of your fungus before you cook them, and be careful with any abnormal sign of their color, or else your dishes will become a disaster.
They Lose Their Natural Shapes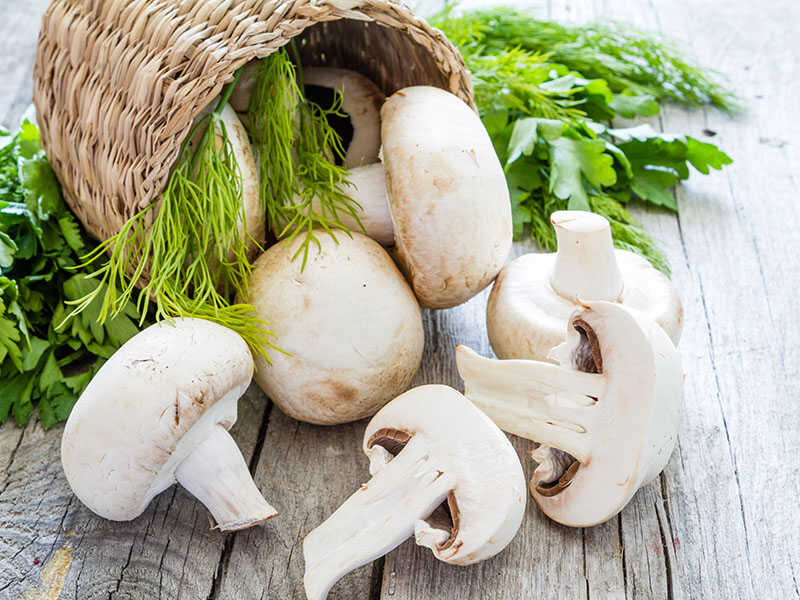 If you wonder whether to consume mushrooms raw, ensure they are not lost their original appearance. Bad mushrooms will seem to have lost their inherent heft and volume, with crumbling and rotting looks.
If they seem unpleasant and perhaps unappealing, it is probably a sign saying that the mushrooms should be tossed right away.
They Have Been Staying In Your Fridge For Too Long
The ideal time for the stored mushrooms to be consumed is no more than one week from the day you put them in the refrigerator. Notice and note down that day somewhere so that you can easily keep track of your mushroom's shelf life.
If you accidentally forget to serve them and leave them in the fridge for more than one week, then it's probably not safe for you anymore. The outer limit is around two weeks when you can quickly saute and use them right away.
More than two weeks? Throw your mushrooms away immediately, even when they do not show any signs of decomposition!
They Taste Awful When Cooked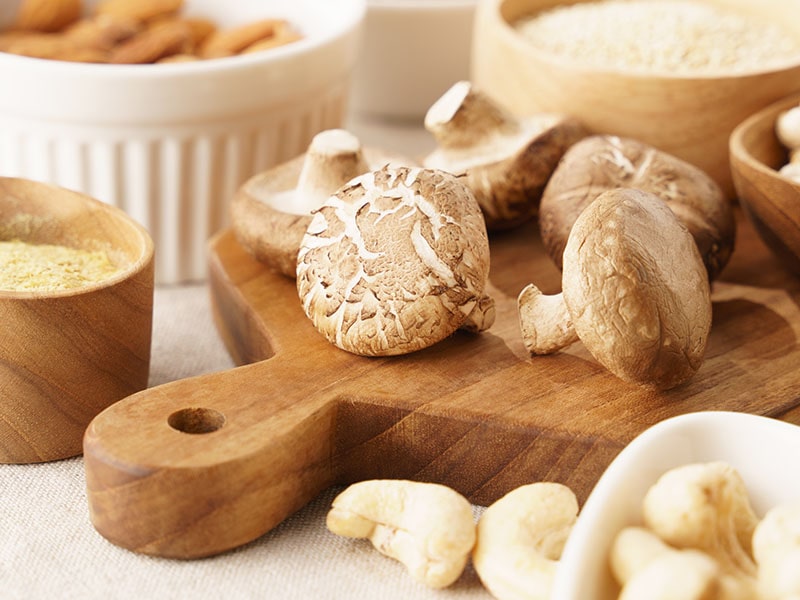 One thing to keep in mind is that sometimes mushrooms look like nothing happens, but they're decaying on the bottom, which will surely make you ill when you eat them. So be careful and check once again to make sure that they do not have any suspicious signs.
The worst circumstance that can happen when you don't see any signs of bad mushrooms is that you cook them into dishes and eat them. However, if they taste nothing like normal mushrooms, you should instantly spit them out and rinse your mouth as soon as possible!
To avoid all of these signs that I have shared with you, you should better consume the mushroom in 3 to 4 days or as fast as you can. 3-4 days is the right time for food safety, and this can be applied to many other fresh foods stored in the fridge.
How To Store Mushrooms Properly?
Not only mushrooms but all the fresh products purchased from any store or supermarket should also be well preserved before they are used to eat or cook. (1)
Look For The High-quality Mushrooms To Buy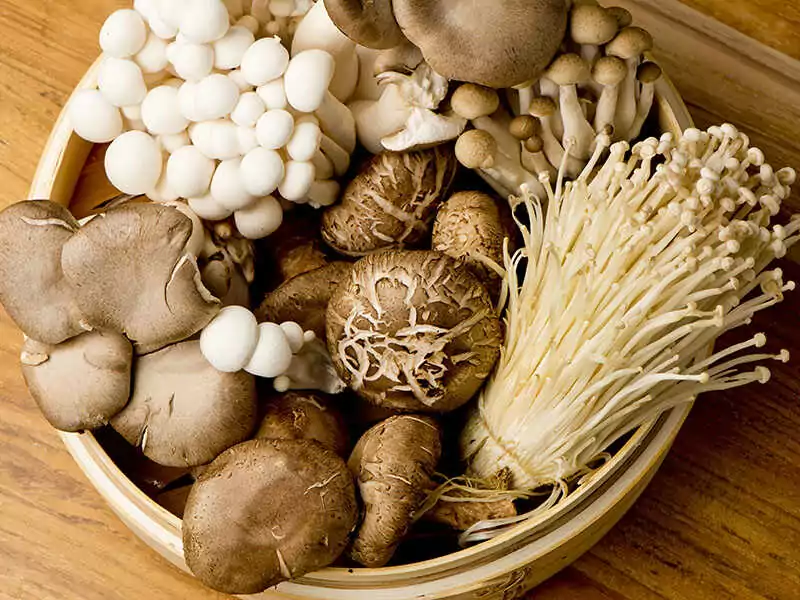 Try to seek those mushrooms with a firm look and even color. If they are soft and slippery, they have probably stayed in the store for a long time, so you should not purchase them. You should also hand-select mushrooms to get the best ones.
One more thing, you should always buy mushrooms from trustful stores or supermarkets because there are thousands of mushroom species in the world and many of them are poisonous. Make sure that you buy common and identified fungus species!
For your safety, you should never gather mushrooms from the forest or anywhere when you are not an expert because you will not know what kind they are. Poisonous mushrooms are usually colorful, so try to avoid them.
Put The Mushrooms In The Refrigerator
Before storing the mushrooms in the fridge, you should better let them be in the original packaging and not wash them. The packaging from the supermarkets is well-designed with ventilated holes that can help the mushrooms breathe. (2)
If you purchase mushrooms from a local market without those packaging, try to find some paper bags and put them inside. It should be paper bags, not plastic ones. Then, your mushrooms are ready to be stored.
You should make sure that the temperature in your refrigerator is less than 40°F (4°C). Mushrooms as well as other fresh food products are highly recommended to be kept at temperatures below 40°F (4°C).
Your mushrooms should be stored in one of the refrigerator's main compartments rather than in the crisper drawer since this drawer actually gets more humidity, which is not good for the mushrooms.
There are many methods to store mushrooms but this is the easiest way!
Always Separate Mushrooms From Raw Food Items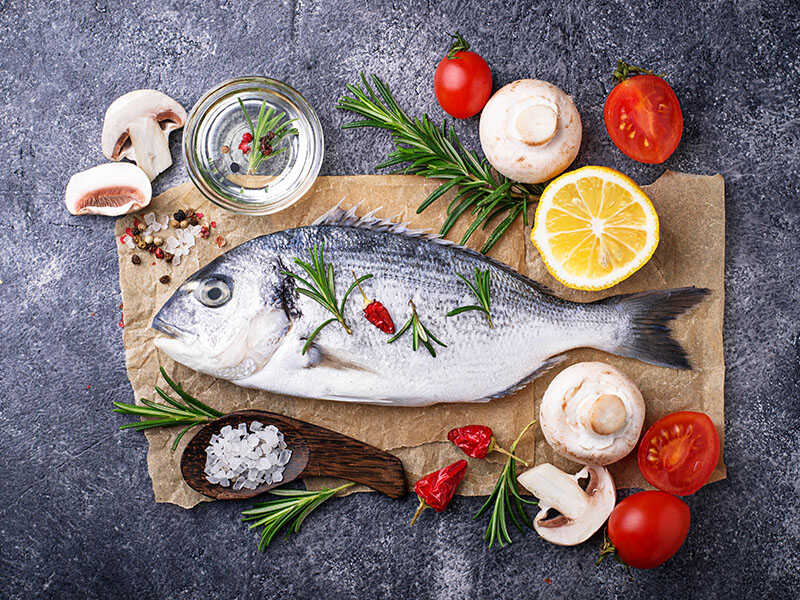 Separate all the raw meat, eggs, and fish from the mushrooms. Always keep vegetables apart from uncooked goods in your shopping basket and in your refrigerator.
It is particularly essential to keep mushrooms far from raw meat and seafood if you want to consume them raw. Furthermore, mushrooms absorb smells, so keep them away from meals with strong odors.
Dehydrate Mushrooms
Dry your mushrooms so that they can last longer (2 – 3 years in the pantry). It is very easy to dry them, especially when you have an oven in your kitchen.
Clean your mushrooms well and put all of them in the oven at 17°C for about 4-5 hours until they are completely dried out. Let them be cool, and then put them in well-ventilated containers for best preservation or you can just leave them in the pantry.
Another method to dry your mushrooms that is guaranteed to work!
Freeze Mushrooms
"Can I freeze my mushrooms?", you ask. Yes, you can. Mushrooms freeze nicely, but the most important thing is to boil them before freezing them. Fresh mushrooms should never be stored in the freezer because this will significantly reduce their storage life.
If you intend to freeze your fungus, you must first boil or stir-fry it. These are great cooking techniques to preserve the rich flavors of mushrooms, and you can use them directly from the freezer bag in your dishes.
Learn some more tips and methods to freeze mushrooms here!
What Happens If You Eat Mushrooms That Have Gone Bad?
If you unfortunately do not recognize the signs of spoiled mushrooms and consume them, you may experience some really awful health risks, even food poisoning.
You May Get Very Sick
The slightest symptom you can probably get when absorbing bad mushrooms is that your stomach will be hurt. You will feel very uncomfortable and have frequent bowel movements.
If you are fortunate, the pain will be over when all the foods you ate before are completely excreted and you may not experience any severe health problems afterwards.
Consuming rotten mushrooms may result in vomiting and diarrhea, which is also known as gastrointestinal disease. It's not even the fungus that will hurt you; it's the microorganisms that will move in and take over mushrooms once they have been rotten.
You May Probably Be Poisoned!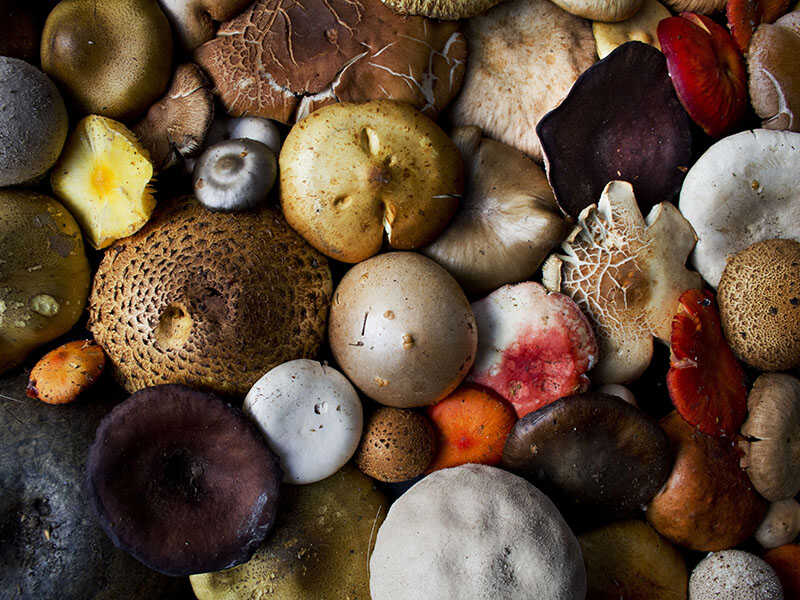 Here comes the worst thing when consuming spoiled mushrooms. They may poison you without your noticing. When the mushrooms turn bad because of storing for more than two weeks, they will develop more psilocybin and psilocin in many species of mushrooms.
When the toxicity is grown, it will leave terrible effects on the people who ingest them. Hallucinations, nephrotoxicity or seizures and many other manifestations may occur when you eat really bad mushrooms(3)
Therefore, protect yourself and your family by properly consuming the mushrooms before they start to get slimy and rotten really quick.
FAQs
If you find all of that information is not enough, here are more questions about mushrooms and the ways to store them. Want to ask other questions? Comment below!
What Can You Conclude From Your Mushrooms Now?
After reading this post, I hope that you have already equipped yourself with some facts and knowledge about mushrooms as well as their shelf life so that you can easily differentiate the normal mushrooms with the ones turning bad.
Actually, if you accidentally eat bad store-bought or farm-fresh mushrooms, the probability of getting sick or poisoned is small. They are even less dangerous when cooked. So don't be afraid to eat mushrooms because they are truly nutritious with many health benefits.
If you have any more tips or experiences on mushrooms, please tell me about them in the comment sections below! It is great to share our knowledge with others, isn't it?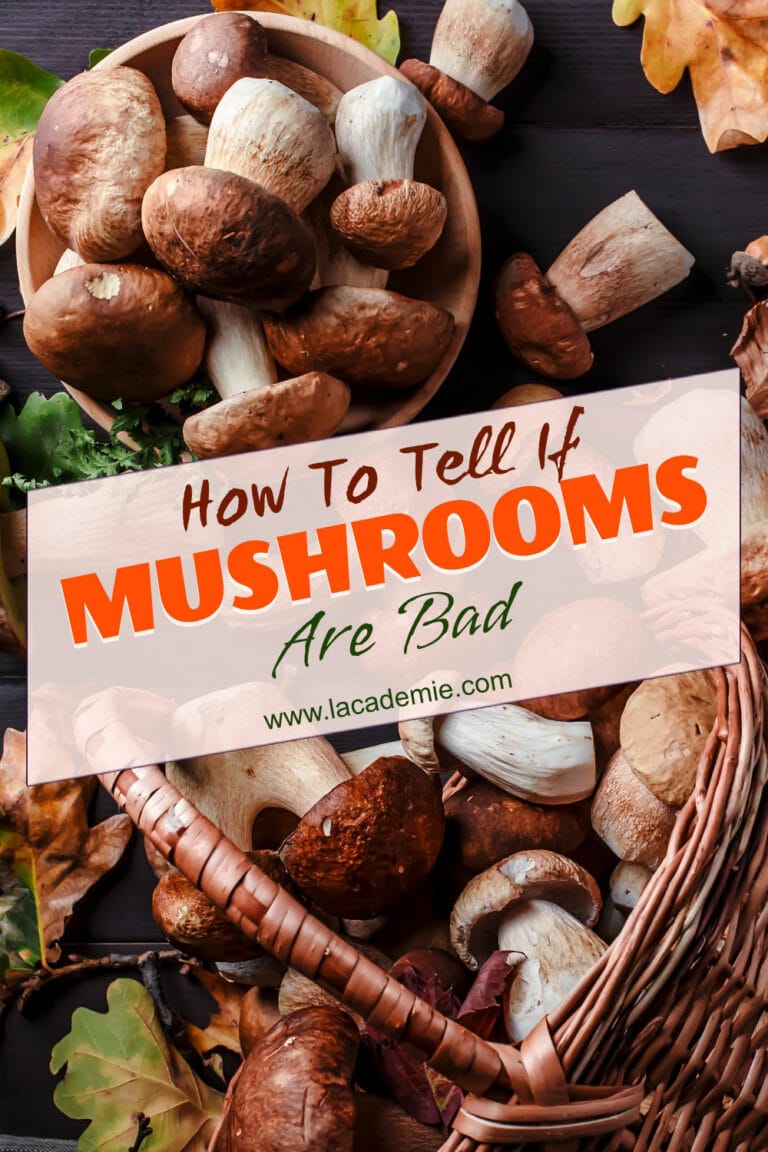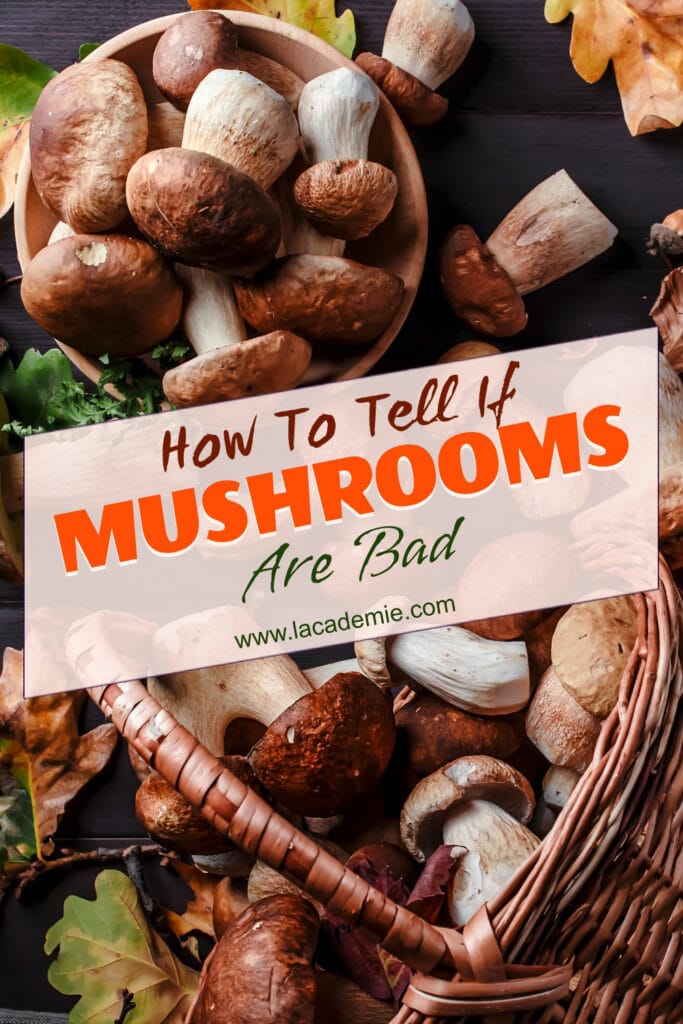 References
U.S. Food and Drug Administration. 2021. Selecting and Serving Produce Safely.
University of Kentucky. 2013. Processing and Storage.
Tran, H. and Juergens, A., 2021. Mushroom Toxicity.