You will remember Fijian foods' distinctive and excellent taste forever after tasting them. If you do not have the chance to try delicious Fijian recipes, you can refer to this post to give them a shot in the future. Please trust me! Their taste will not let you down.
After reading this post, you will have general information about delicious Fijian delicacies. Besides, you will understand more about the culture and cuisine of this country. Now, it is time to expand your knowledge with valuable information.
Fall In Love With Delicious Fijian Meat-Based Foods
If you are searching for mouthwatering meat-based foods, you should refer to this section. A list of fabulous and nutritional foods that contain meat will diversify your menu.
1. Palusami – Boiled Taro Leaves And Coconut Cream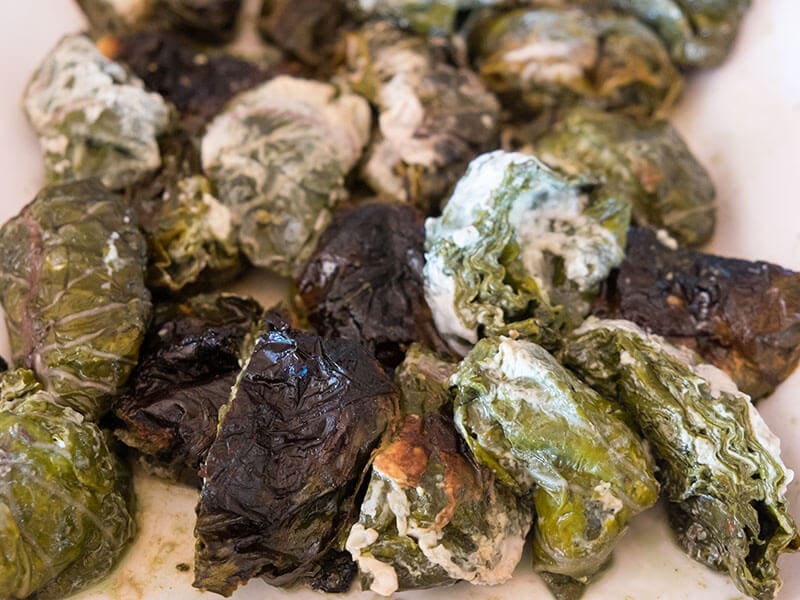 Palusami is a fantastic recipe in many regions of Polynesia. You can find it in Hawaii, Fiji, and Samoa. Unlike the name "Palusami" in Fiji and Samoa, people in Hawaii call it "Laulau". It has become an essential part of family feasts in Fiji.
You can feel the taste of taro leaves, coconut cream, corned beef, mutton, and other spices in this food. Sometimes, the locals use seafood to prepare it. You will be impressed by the perfect appearance of Palusami when taro leaves cover all elements inside.
Fijians will use Lovo (an underground oven) to cook this recipe. However, ovens are preferable in modern times. Traditionally, Fijians will precook the meat before making this food. Fresh meat is rare on this island, so people often use corned beef instead.
Learn the proper methods to make delicious Palusami.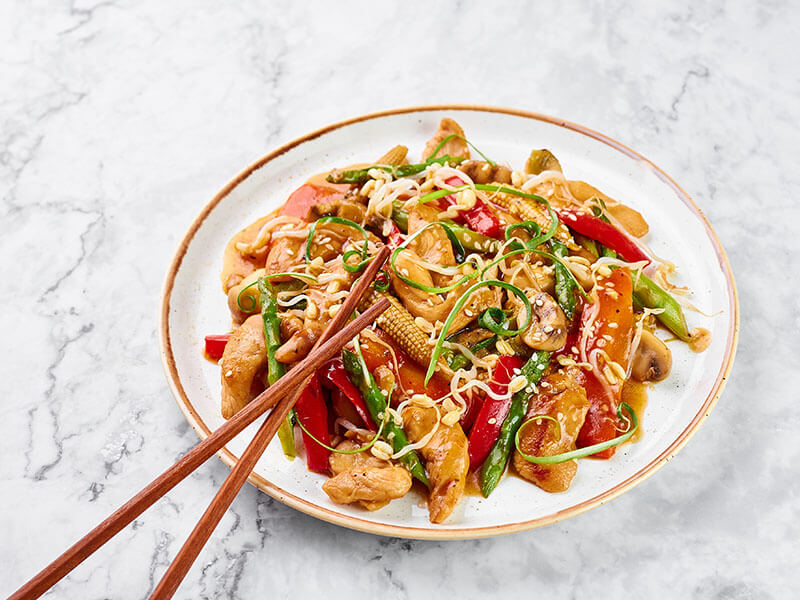 Chicken Chop Suey is a famous Chinese delicacy. Many people say that it is a mixture of American and Chinese cuisine. Li Hung Chang (a Chinese ambassador) cooked this recipe on August 29, 1896, to serve his guests when he came to New York City.
Chinese settlers brought this fantastic recipe to Fiji in the 19th century. Gradually, it has become famous across the country. You can find carrots, bean sprouts, Chinese cabbage, and chicken in this delicious food.
To enhance chicken taste, Fijians will slice chicken into small pieces and season with ginger, soya sauce, and other spices. Chicken and veggies will be stir-fried and eaten with noodles or steamed rice.
3. Lamb Stew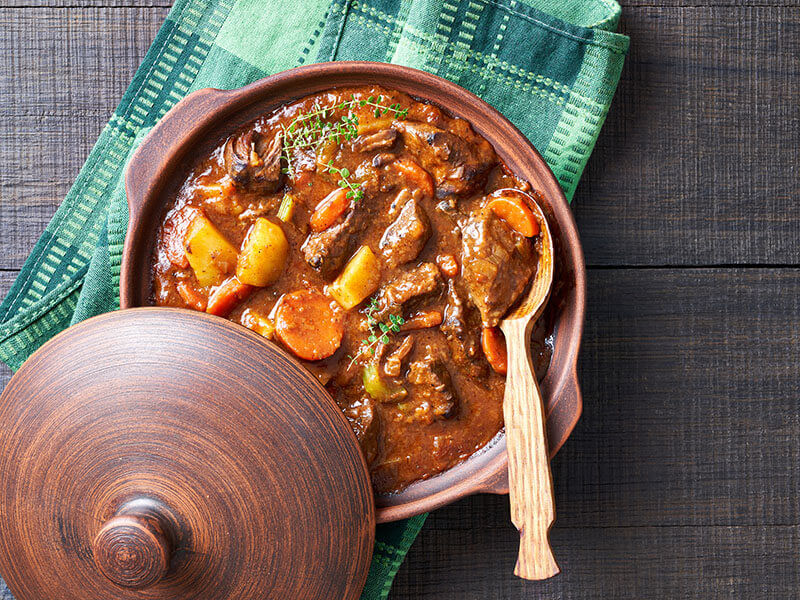 It is time to add protein to your body with the delicious recipe containing lamb. Lamb stew is a long-standing dish in Ireland. It appeared in the Roman cookery book in the 4th century AD. Gradually, it spreads to many other regions worldwide.
You will fall in love with the rich flavor and the tenderness of lamb while consuming this recipe. The attractive feature of this food is the fantastic gravy with many different spices and ingredients.
It is hard to forget the fantastic flavor of this yummy Fijian lunch recipe. This food is an essential part of events, feasts, and special occasions in Fiji. You can find fresh duck curry at many parties in Indo-Fijian households. Plus, India is the homeland of this incredible dish.
In particular, Fijians will use organic duck to prepare this food. The duck will be raised naturally to make the meat better and tougher than frozen duck at the supermarket. You will love the authentic taste of the meat in this recipe from Fiji.
Interestingly, you might find a metal spoon in the duck curry pot, which is the method to tenderize the meat in Fiji. You can eat this dish with drinks or cocktails.
Follow these directions to make fantastic Fijian duck curry.
Although goat curry is the invention of people in Southeast Asia and the Indian continent, it is well-known in Fiji and has become a staple food of this country. It is incredible to eat this curry with rice, tamarind sauce, raita (yogurt), and chutney.
Fijians will use a slaughtered goat to make this wonderful dish. Occasionally, people will use mutton or lamb to replace goats. After slow-cooking meat with spices and other ingredients, you will have a yummy curry with a rich, umami taste.
6. Lovo – Grilled Meal In Underground Oven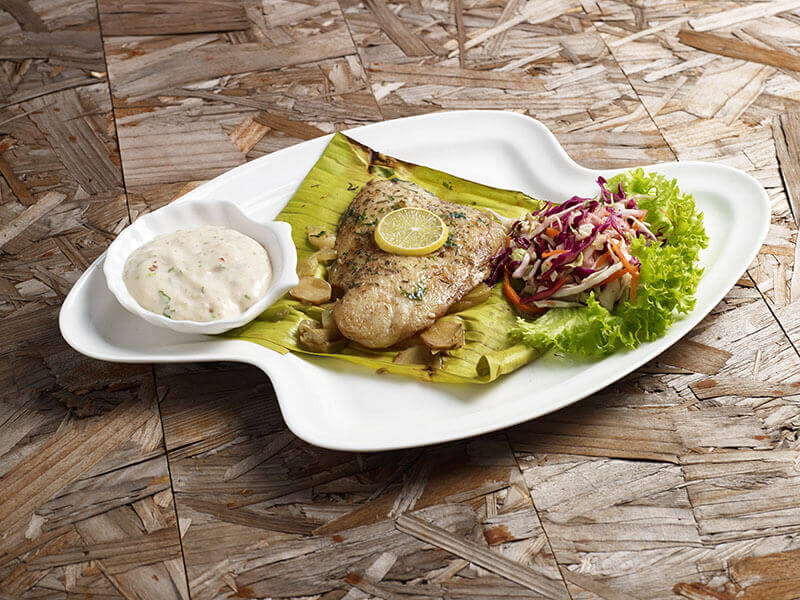 Lovo is a traditional dish and cooking method of Fijians. It plays a crucial role in social gatherings, festivals, weddings, and events in Fiji. It is also known as "hangi" in New Zealand. "Lovo" refers to a "feast cooked on the earth" in Fijian.
Lovo refers to an underground oven as people will create a hole in the ground and use coconut husks to line up the hole. A layer of stone will cover the husks. Fijians will wrap fish, meat, and veggies in taro or banana leaves and cook in Lovo.
You will wait for about 2 to 3 hours to enjoy the excellent and distinctive smoky taste of Lovo. Typically, Fijians will use chicken or pork to make this delicious dish. The meat and fish will become soft and tasty after cooking in the Lovo.
Mouthwatering Fijian Seafood-Based Foods You Must Try
This part is for those who love seafood. These dishes' fresh and characteristic taste will stimulate your taste buds. Let's check them out.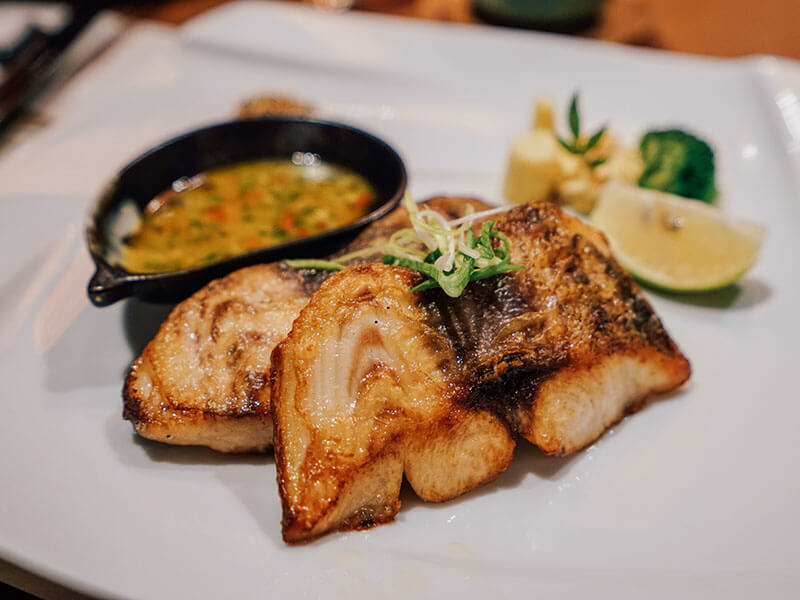 Mahi-mahi is a typical warm water fish that has a bright color. Its meat will bring the characteristic flavor with the sweetness and juiciness. This fish belongs to the Coryphaenidae family. You can see Mahi Mahi commonly in Costa Rica, Fiji, Hawaii, the Gulf of Mexico, and the Indian Ocean.
There are many ways to prepare mahi-mahi, and grilling is one of the most common methods in Fiji. To create this recipe, chefs will season the fish and add olive oil to the surface of the fish piece. After grilling for 4 to 5 minutes per side, you can consume this food.
8. Kokoda – Raw Fish Salad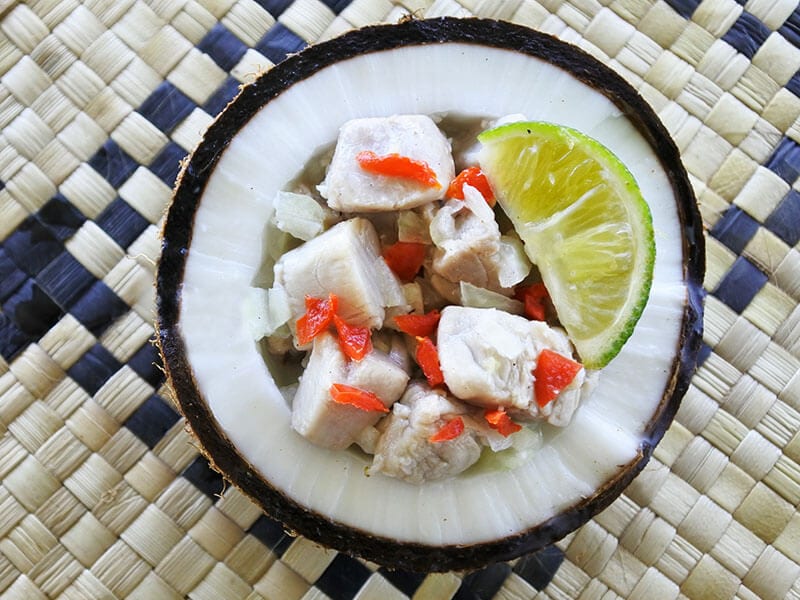 If you are a fan of seafood, Kokoda is an ideal option you should not ignore It is a traditional food of Fijian cuisine. It is a perfect combination of Mahi Mahi or other local raw fish with coconut milk. Moreover, a bit of citrus taste from limes will tickle your taste buds.
This amazing food has its origin in Papua New Guinea and the archipelago of the Fiji Islands. You can think of the famous Ceviche recipe of South American cuisine while eating this dish. The appearance of coconut milk is the primary difference between the 2 recipes.
In resorts in Fiji, people will serve this fantastic dish in a giant clamshell or coconut shell to give it a attractive and eye-catching look.
Go to the kitchen to prepare delicious Fijian Kokoda right now.
This rich curry is a fantastic combination between coconut cream and crabs that will fascinate you immediately. It It is not a local delicacy of Fiji because it comes from Southeast Asia and the Pacific areas.
However, its popularity in Fiji will surprise you. In Fiji, this fantastic and rich curry is often consumed with steamed rice. Before cooking, Fijians will remove the shell and crack other parts of the crabs.
The parts of the crabs will be added to the pot with other spices. After that, chefs will add coconut cream and shell into the pot and cook for 40 minutes. And you will have a delicious and warm curry to enjoy with your family.
10. Kuita Vakalolo – Octopus Stewed In Coconut Cream
Kuita Vakalolo is another local food in Fiji. The combination of octopus and coconut cream will create an incredible delicacy. Fijians often cook this dish at feasts, events, and special occasions. You can enjoy it easily in the seafaring provinces in this country.
To bring fantastic experiences to diners, restaurants in Fiji will serve this tremendous dish with cassava, kumala (sweet potato), or taro. Fresh octopus will become tender and more delicious after simmering with tomatoes, chilies, onions, and coconut milk for a long time.
Healthy Diet With Fantastic Vegetarian Fijian Foods
If you follow a plant-based diet, these recipes in this section are suitable for you. The main ingredient is vegetables, but their flavor is still fantastic.
11. Rourou – Taro Leaves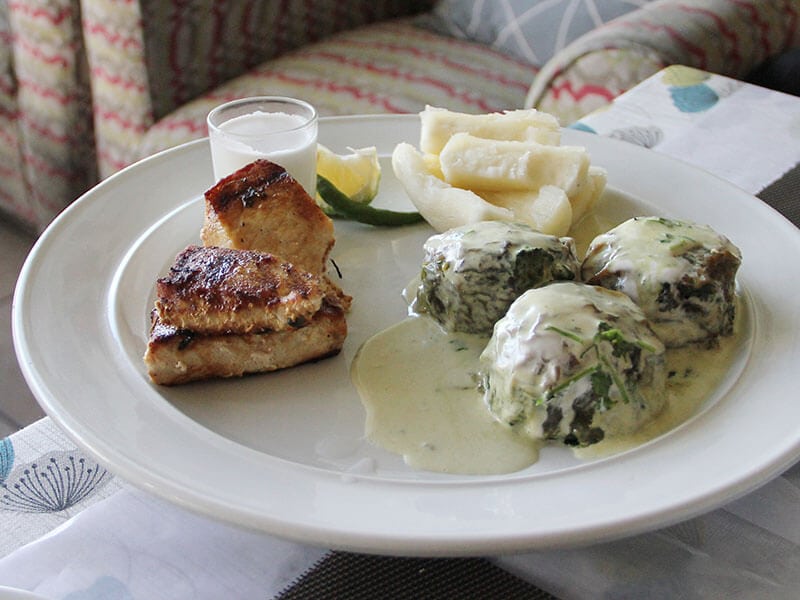 Rourou is an excellent cooking idea for dinner in Fiji you have to taste when traveling to the beautiful islands. This delicious food is a national dish of the Pacific Islands because it is derived from here. This food refers to Taro leaves that resemble spinach.
This yummy recipe was created in Fiji 150 years ago when Indians stepped on the islands and mixed taro leaves with coconut milk. It is hard to resist the typical taste of taro leaves and the fantastic aroma and creamy texture of coconut milk in this recipe.
In particular, Fujians have a unique cooking method to create this dish. You can come across the underground earth oven (Lovo) in Fuji to cook this dish.
You can consume the Fijian Rourou Peti made from Rourou, tuna, onion, and chili. It often acts as a yummy side dish to enjoy with fish or meat in main dishes. You can use spinach to replace taro leaves.
Listen to how to make Rourou in Fijian style.
12. Nama – Seagrape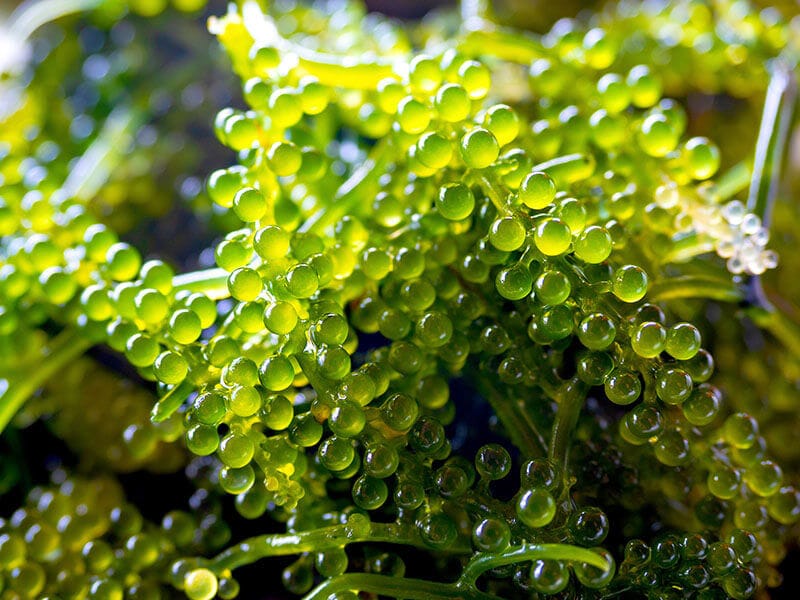 This dish is a fresh and healthy choice for you. Nama or seagrapes is a famous food in Fiji, so you can find them easily in many markets in this country. Fijians often mix Nama with coconut milk to create a fantastic dish.
Nama is a rich source of iodine and other healthy nutrients. In many restaurants in Fiji, you can come across Nama with tuna, tomatoes, chopped onions, and chili. In addition, it will become better when mixed with kumala (sweet potato), taro, or cassava.
13. Taro – Taro Root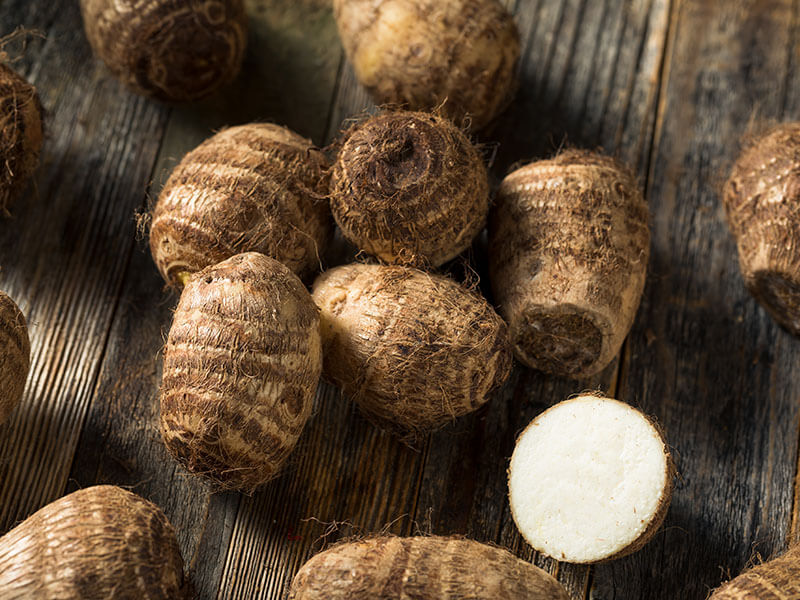 It is a pity not to mention Taro in this great list because it is a staple food of Fijians. It is a root vegetable and has many similarities to yams and potatoes. Moreover, you can take part in Taro Day during the first full moon in May when traveling to Fiji.
Taro is an important commercial product of Fiji as it has been exported to many other parts of the world since the 1990s. There are many ways to prepare Taro in Fiji. Fijians often fry Taro to make chips or fries. Moreover, you can enjoy mashed or boiled Taro in Fiji.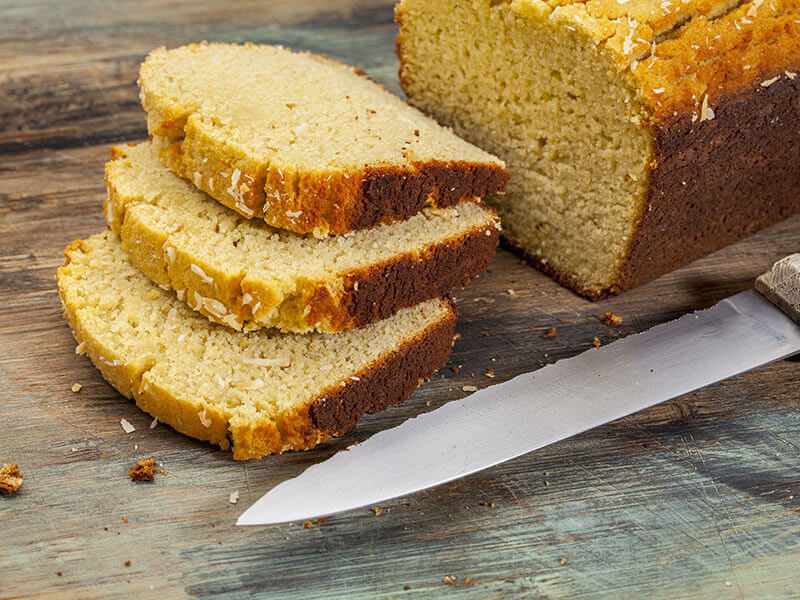 When speaking of the mouthwatering Fijian choices for breakfast, coconut bread is my top choice. People in the northern region of Guatemala (Izabal) invented this food. And it has been associated with a daily meal of Fijians for thousands of years.
It is a yummy product of coconut milk, shredded coconut, flour, and other ingredients. Coconut plays an essential role in Fijian cuisine. In this country, people consider it the "tree of life". Besides this recipe, you can find many other dishes containing coconut.
15. Duruka – Sugar Cane Flower
You can call it Fijian asparagus. Duruka refers to the young sugar cane flowers. It appeared in Fijian in the 19th century when Indian descent accounted for 40% of the Fijian population. Indian laborers had a vast impact on the local dishes of Fiji.
Indians created many delicious recipes from Duruka, such as Duruka curry or the combination of Duruka and coconut milk. You will immerse yourself in the enchanting sweetness of Dukura. It is common in Fiji from April to May.
16. Lolo Buns – Fijian Coconut Buns
Until now, I still remember the delicate and excellent flavor of Lolo Buns. It is a famous food of Fijian cuisine. People on this island were the inventor of this outstanding dessert. Also, you can find it in Hawaii with the name "Pani Popo".
It is fantastic to consume this delicious recipe with an iced tea after a heavy meal in Fuji with your friends. Besides, you can catch Lolo Buns on the breakfast or side dishes menu of many restaurants in Fuji.
You will love the spongy and soft texture of Lolo Buns at the first bite. Chefs will mix bread flour, milk, butter, and coconut milk to make this food. You will have aromatic and eye-catching golden brown buns after baking.
End Your Party With Refreshing Fijian Desserts And Drinks
After finishing the heavy meal with the above dishes, you need some sweet and yummy dessert to refresh your taste buds. Let's save their name in your travel book right now.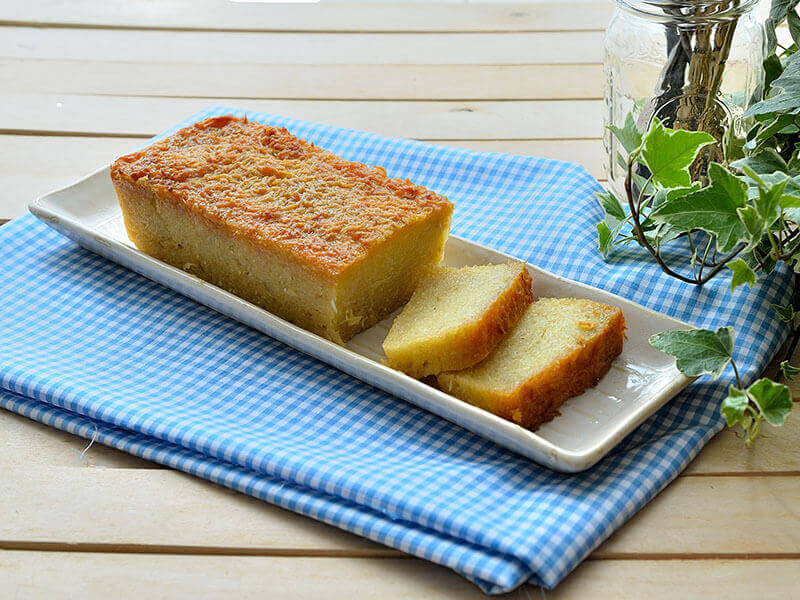 Cassava cake is a famous Filipino dessert, but you can find it in Fiji easily. During Spanish colonization, people in the Philippines made this delicious food in the 16th century. Gradually, this recipe spreads to many parts of the world.
In other regions, this recipe is also known as Sago or Tapioca. You can feel the distinctive taste of grated cassava and the charming fragrance of condensed milk and coconut milk in this recipe. In Fiji, people add butter, fresh fruits, and jams on top to increase the flavor.
18. Kava – Kava Root Drink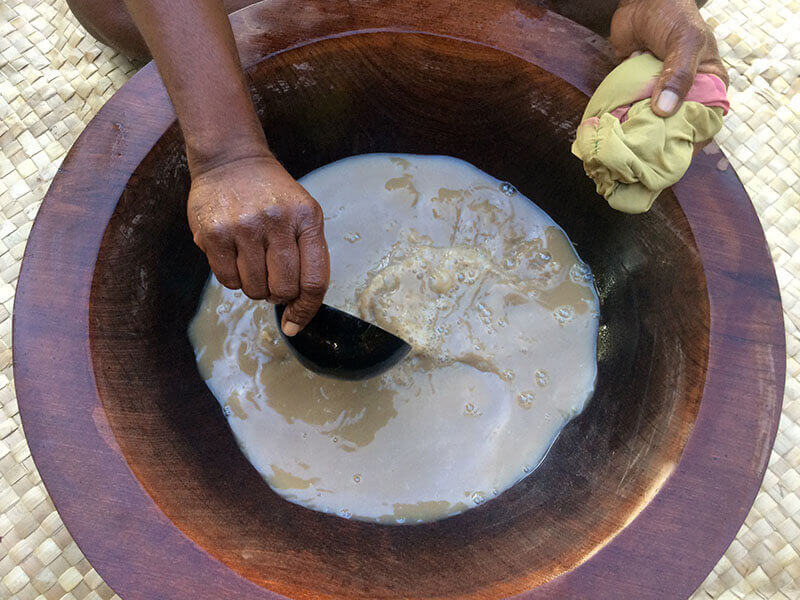 Kava is a traditional recipe of Fiji because it often appears on cultural occasions and ceremonies in Fiji and other Pacific regions. Fijians often consume this recipe as a delicious drink. Moreover, it acts as an essential drug on this Island.
Kava root is the critical element of this recipe. To create this unique drink, Fijians will soak ground or powdered Kava root in water. Kava root is native to New Guinea, and Vanuatu and Austronesian Lapita culture introduced it to Fiji and other regions of Polynesia.
Let's taste Kava to understand more about its taste.
19. Vudi Vakasoso – Plantains In Coconut Rum
Vudi Vakasoco is one of the excellent Fijian sweet treats you should not miss. Vakasoso means "something added" in Fijian, which means you can add something to a dish. In this recipe, coconut milk is the ingredient that is added.
Besides the rich and excellent taste of coconut milk, you can feel the flavor of plantains. It is a dense banana variety that resembles apple bananas in Hawaii. You can consume it cold or warm, depending on your preference. You should try it with ice cream to raise the taste.
20. Vakalolo – Fijian Steamed Coconut And Cassava
Vakalolo is an ideal choice to refresh your taste buds after each meal. This mouthwatering dessert is typical across Fiji. Each province will have its own recipes. However, the main elements include cassava starch, brown sugar, and coconut cream.
There is no exact information about the origin of this dessert, but it is said that the British brought this fantastic recipe to Fiji. Cassava starch's soft and smooth texture will make you flutter right away.
People often form dumpling size pieces and wrap them in banana leaves to bake, steam, or boil. To increase the flavor of this recipe, Fijians will pour a rich sauce made from brown sugar and coconut cream into the dumplings before eating.
21. Purini – Fijian Pudding Cake
Purini has its origin in England. It is a traditional dessert of Fiji with many characteristic features. The main difference between Fijian pudding cake and English steamed pudding is the appearance of coconut milk instead of the dairy product.
In addition, you can feel a hint of smoky taste from this Fijian recipe because Fijians often cook Purini over a wood fire. In addition, its texture will be firmer than the English version. You can find raisins, nuts, and bananas in some variations.
Typically, restaurants will bring warm Purini with jam or butter to serve with a cup of hot tea. When you come to Fiji on Christmas, you will see this recipe easily.
Enjoy Your Meal!
Have you ever tried any Fijian dishes in this post? Foods play a critical role in each tour, so please save these outstanding dishes in your travel book right away. Now, let's forget the worries about what you will eat in Fiji on your trip.
I believe that many people need this list for their trip, so do not forget to share this post with other people around you. Please feel free to leave your thoughts after reading this post in the comment section. Thanks a lot.