So, you just finished making fresh apple juice and are wondering, "does apple juice ever go bad?". Or you bought a large bottle of apple juice from the grocery store since the price was amazing, and are now wondering if you can still drink it after the expiry date?
Don't worry. Keep scrolling, and you will see the answers to all your questions about the apple juice shelf life right below!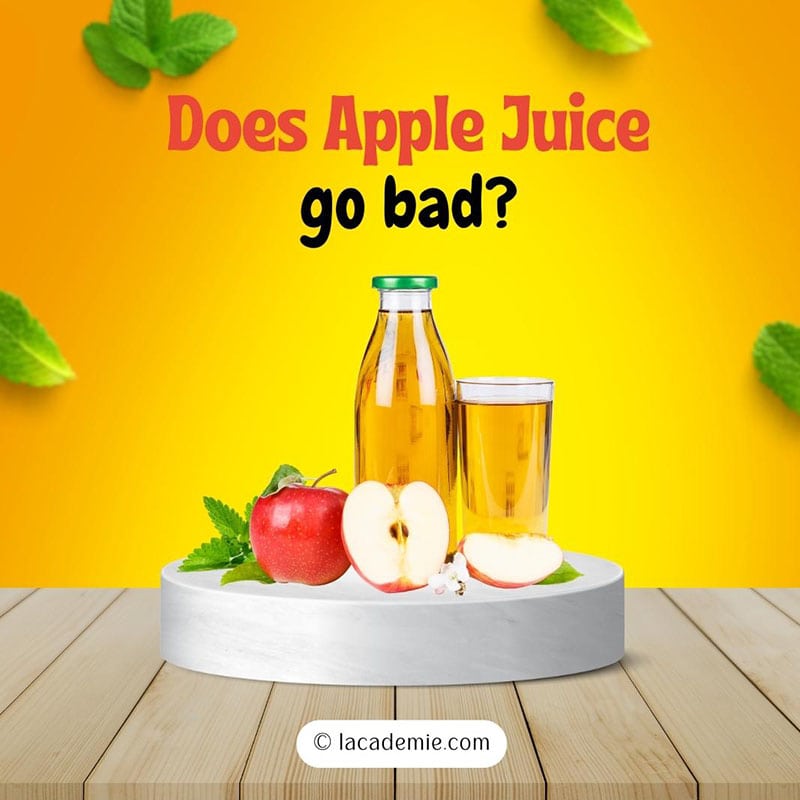 Does Apple Juice Go Bad, And Why?
Yes, apple juice and any other juice can go bad after a while.
However, the shelf life can differ depending on the type of apple juice such as fresh apple juice, refrigerated store-bought apple juice, or unrefrigerated bottled apple juice. Usually, unrefrigerated bottled apple juice sold in the supermarket will last the longest if properly stored.
There are many reasons why apple juice goes bad. For example, juice stored outside of the fridge and exposed to air will expire faster than those kept sealed in the fridge.
When it comes to the shelf-life of fresh juice, there are several factors that you need to take into consideration. Storage conditions are one notable example. Whether you decide to pasteurize the juice is another element that impact apple juice's shelf-life.
Let's take bottled apple juice as another example. Some bottled apple juices contain preservatives to keep the juice lasting longer, but at some point, those preservatives will expire, too, which makes the juice go bad after
How To Know If Your Juice Is Still Good Or Not?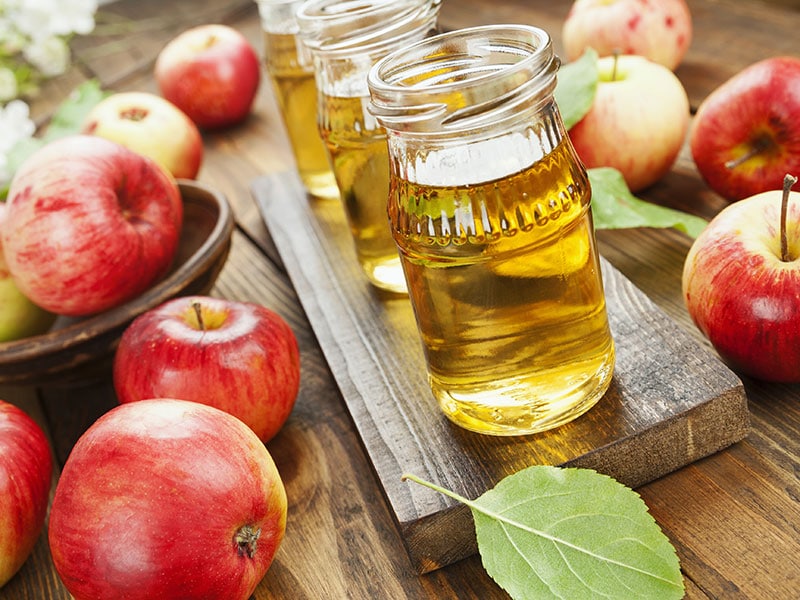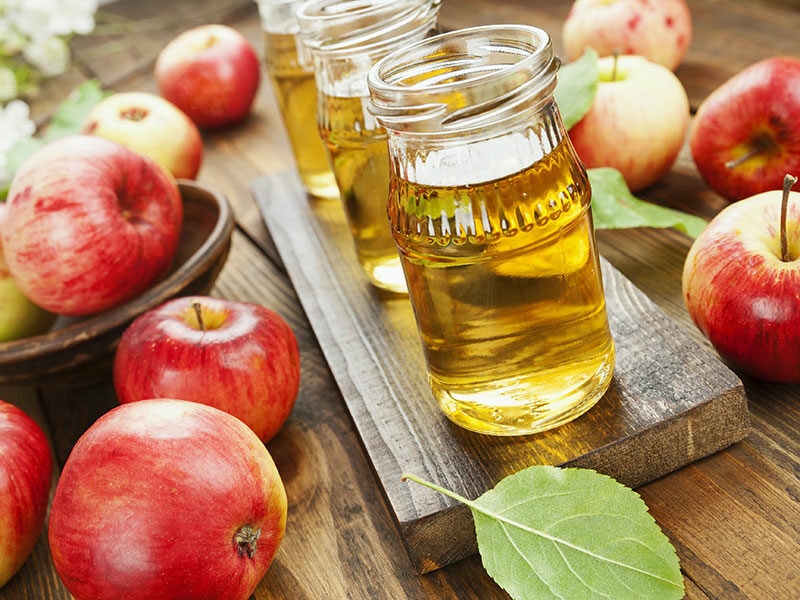 Apple juice is naturally sweet and refreshing to drink, it can be made from various kinds of apples. However, the taste will change drastically when the juice goes bad. Here are a few obvious ways you can tell your juice has gone bad:
Expiry date: Some juice can be used a few days after the expiry date, but if an unopened bottle of juice has passed the expiry dates for months and years, or an opened one or fresh one that has been in the fridge for a long time, you should discard them.
You can check the estimated shelf life of each type of apple juice below this article!
Smell: Check for any kinds of smells that are off. If your apple juice smells sour or alcoholic, those are also signs that it has turned old and is in the process of fermentation.
Fermented juice is definitely not safe for your health.
Color change and mold: If you see the color of the juice is darker than when you just bought it, or there is mold inside, it is a clear indication that your juice has turned bad.
Feels like gas inside: Another indication that your juice has turned bad is to check if there is a sound as if gas has been produced inside when you open the bottle lid.
What Happens If You Drink Apple Juice That Has Gone Bad?
Sometimes, you might think it's a waste to discard apple juice, especially when you forgot the expiry date and more than half of it is still left. However, according to the Food and Drug Administration, drinking unpasteurized apple juice that has been fermented and gone bad is not safe for your body, and symptoms like these may occur:
Stomach ache
Diarrhea
Vomiting
In some cases, heavier symptoms may occur, and it is dangerous. Therefore, if you sense anything weird about your apple juice, it is best to discard it.
How To Properly Store Your Apple Juice?
Knowing how to store apple juice properly does not only come with the benefit of extending the freshness of your juice but is also preventing you from getting any health issues due to spoilage.
I have separated the apple juice into 3 types;
Room temperature pasteurized apple juice sold in stores
Refrigerated apple juice sold in stores
Freshly squeezed homemade apple juice
I will explain the storing methods for each of them.
How To Store Pasteurized Apple Juice Sold In Stores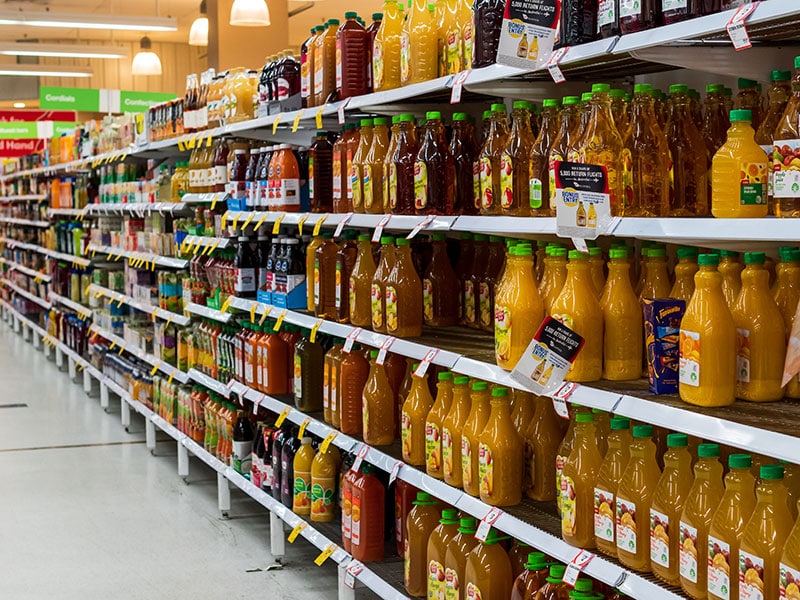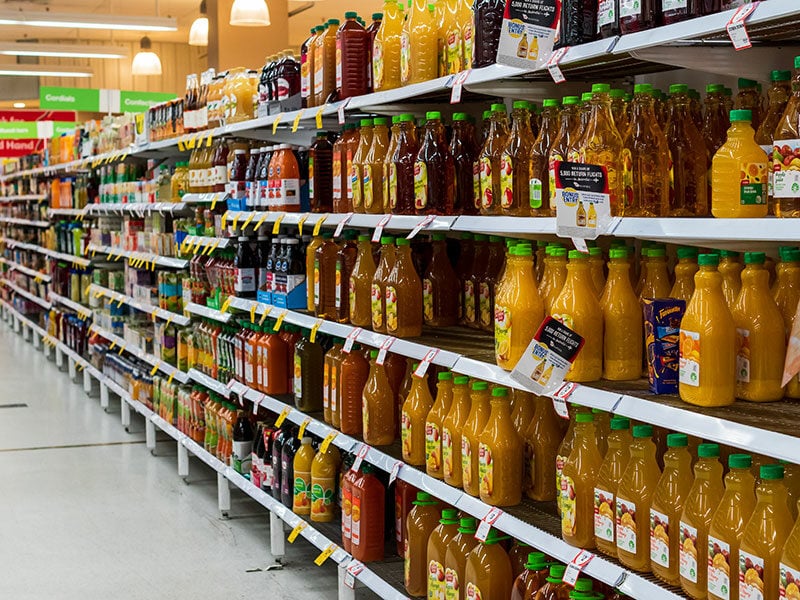 These are the types of apple juice that are sold in bottles or packages, and are displayed on the shelf and not refrigerated.
If you want to store these types for future use, it is best to keep them unopened and store them in a place with no direct sunlight or heat, for example, your kitchen cupboard.
Once opened, these bottles or packages should be stored in the fridge and sealed tightly after every usage.
How To Store Refrigerated Apple Juice Sold In Stores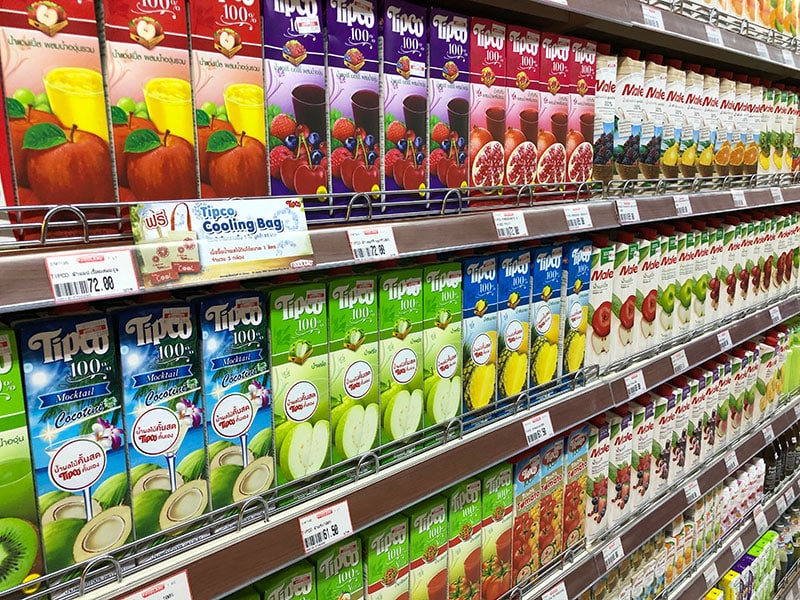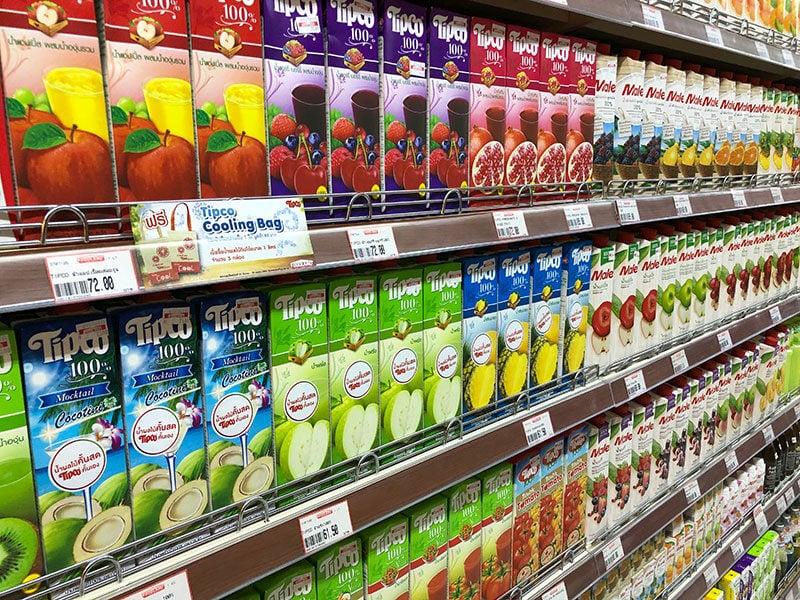 These refrigerated bottled juices are similar to homemade fresh juice, and the shelf life is shorter than the pasteurized ones above.
These bottles should always be stored in the fridge, and should be used before the expiry date on the cover.
Once opened, it should be finished as soon as possible, even earlier than the expiry date. If 3 days after you open and figure out you can't finish but still want to use them, freeze it.
To freeze the juice, pour them over to an airtight container, freezer bags, or any other containers that can be used for the freezer and can be tightly sealed.
How To Store Freshly Squeezed Homemade Apple Juice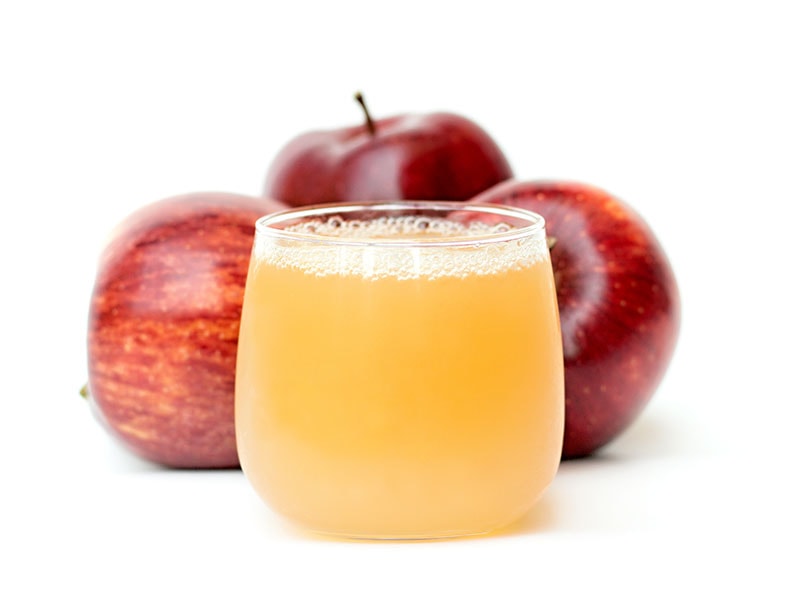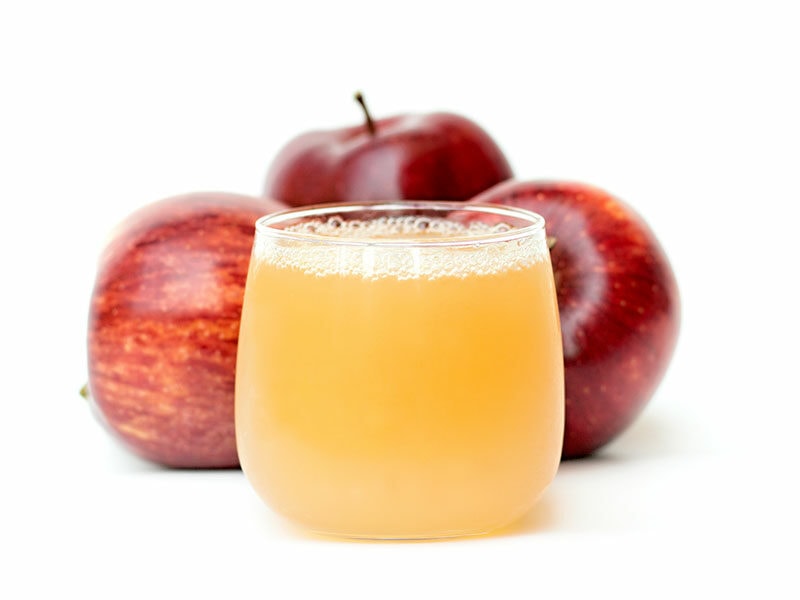 You manage to get your hands on an amazing recipe book for making juice, and after trying out several apple juice recipes, you're not sure how to keep the drinks fresh. Unless pasteurized, these are fresh apple juice, and they, too, must be stored in the fridge.
It is always best to finish the drinks on the same day, but if you can't, then you can store them in the fridge for 3 days maximum. After 3 days, it is best to store the remainings in the freezer.
To freeze the fresh juice, you have to put them in freezer-friendly containers that can be tightly sealed.
How Long Can Apple Juice Be Stored For?
I've created a table on how long each type of apple juice would last. Remember, below is just an estimated time, and if before that you sense that your apple juice has weird smells or colors, it is highly recommended to discard them right away.
| | |
| --- | --- |
| Type of apple juice | Length |
| Room temperature pasteurized juice from stores (unopened) | Cupboard: "best if used by" date, but if remaining unopened then can be extended 3 months more. ; Fridge: not necessary until being opened |
| Room temperature pasteurized juice from stores (opened) | Fridge: 3 weeks after opened |
| Refrigerated juice from stores (unopened) | Fridge: "expiry date", but if it has to be extended, then maximum of 1-2 days more. |
| Refrigerated juice from stores (opened) | Fridge: 3 days after opened |
| Homemade fresh juice | Fridge: 3 days after squeezed |
If you freeze the juice, it can last up to 6 months. An important condition here is that the juice had to be refrigerated no more than 3 days before being put in the freezer!
Interesting Fact 1: You Can Pasteurize Apple Juice At Home!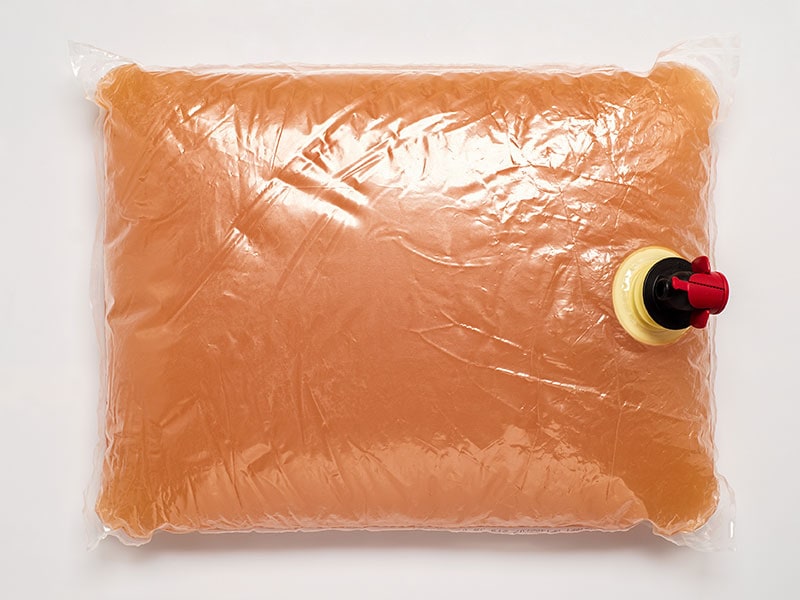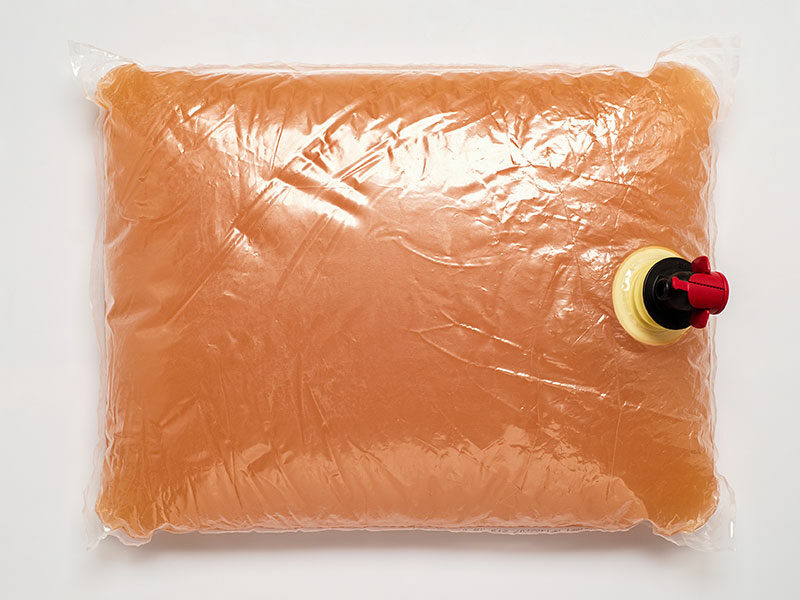 You can extend the shelf life of your apple juice by pasteurizing it. Pasteurize means to heat the juice below the boiling point to kill bacteria.
By doing this, your apple juice can last up to 6 months at room temperature if unopened and 10 days in the fridge after opened.
Here are the steps on how to pasteurize your apple juice:
Pour the fresh juice into a pan (a large and firm saute pan will do) or pot that has extra space.
Keep the heat high, keep stirring until the liquid starts to simmer.
Once it starts to simmer, check to see if it has reached 160 degrees Fahrenheit by using a cooking thermometer. Make sure you don't boil it.
Clean the freezer-friendly containers thoroughly.
Pour the juice into containers and freeze them right away.
Interesting Fact 2: What To Do With Leftover Apple Juice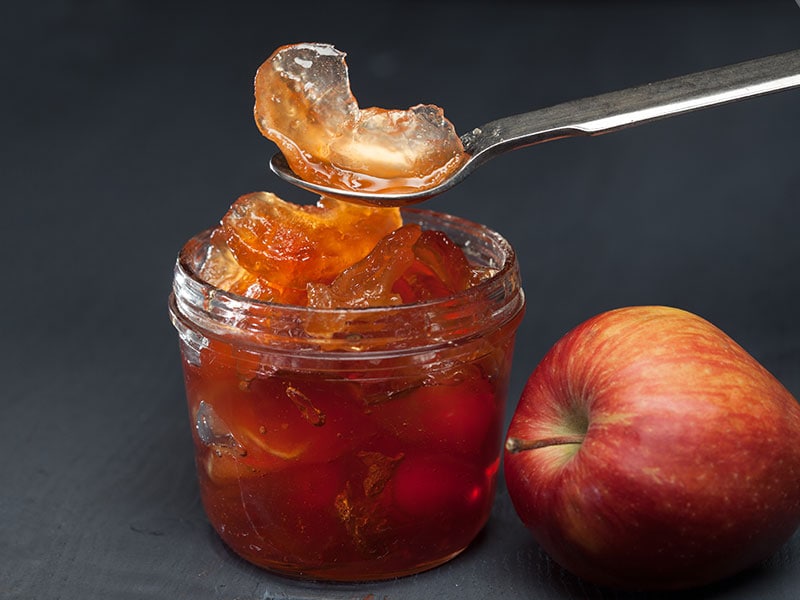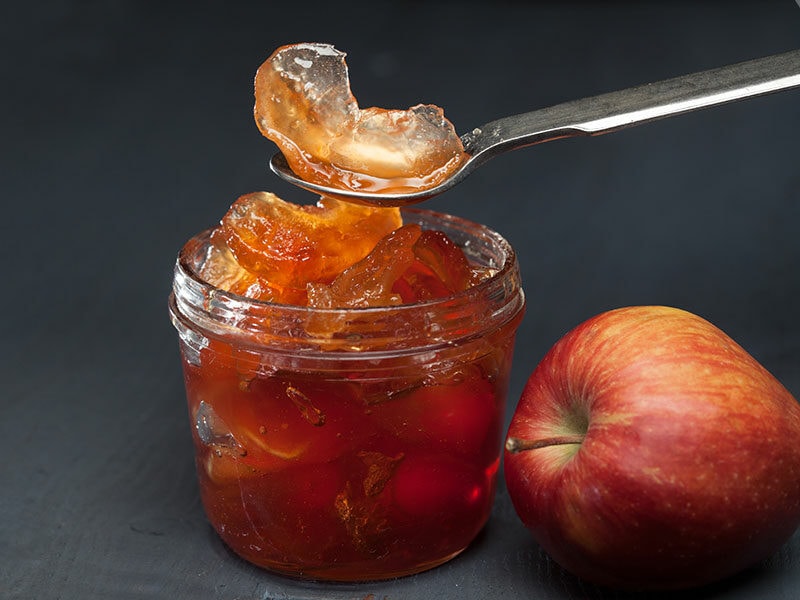 Lastly, now that you know, apple juice does get bad. So what can you do not to waste your apple juice that you know you won't be able to finish just before it turns bad?
I've mentioned a list of ideas below where apple juice can be included as their ingredients. Make sure you use juice that has not expired or turned bad yet. Check the table about the shelf life length above for more information.
For example, on the 2nd day after you refrigerated your fresh homemade apple juice and you know for sure it can't be finished by the day after, you can always use it to include in the ideas below:
Make apple syrup using the apple juice
Make apple jellies when you have a large amount of juice left
Bake an apple juice chicken
You can see this video to know more:
Include apple juice in your salad dressing instead of apple cider (Since we are not heating or freezing the juice like other ideas, make sure you use the dressing up until the apple juice's maximum shelf life date)
Consider mixing apple juice with vodka for a refreshing drink. This is an excellent choice for those who like boozy beverages with a hint of fruity freshness.
Freeze it as apple juice popsicles adding different other fruits inside
You can see this video to know more:
FAQs
Here are a few additional useful information that I think you would be interested in.
Get Creative With Apple Juice!
As you saw above, even though apple juice does go bad, you don't have to discard a gallon of apple juice that is almost passing the acceptable shelf life date. You can use your creative mind to turn the apple juice into delicious savory or dessert dishes with other ingredients!
Have you ever experienced your apple juice going bad? What was the experience like? Do you know any more recipes that include apple juice inside? Feel free to share anything on your mind below the comments!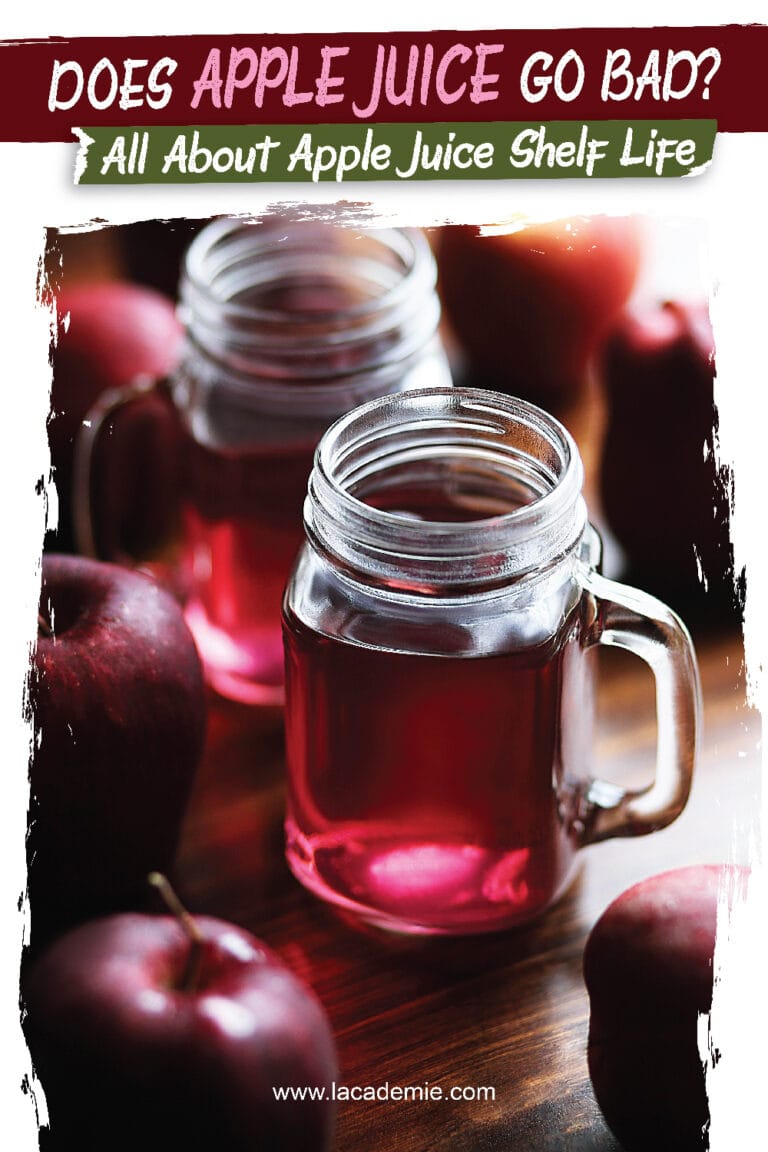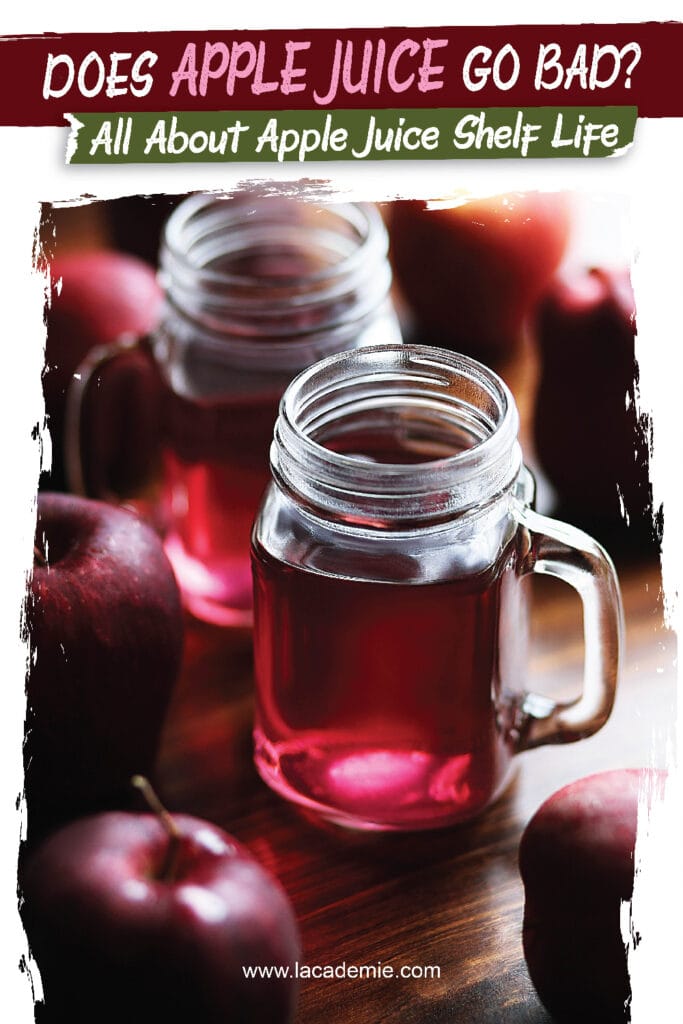 References
U.S. FOOD & DRUG ADMINISTRATION. What You Need To Know About Juice Safety: October, 2017