"Can you freeze kimchi?" is the question every kimchi lover asks themselves when they go overboard with their grocery shopping or with their homemade batch.
In the latter case, many people prefer to make a large batch for the whole year. Doing so is also a great way to improve the bond between people in the family.
But how do you keep your batch from spoiling for some long months? Many people choose to freeze their kimchi, but is it a viable practice? Continue reading to find out the answer!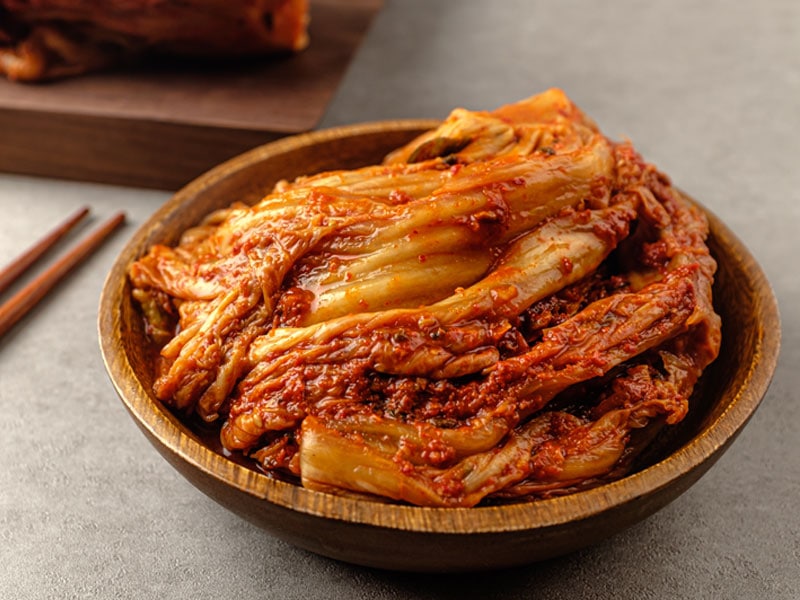 Is It Possible To Freeze Kimchi?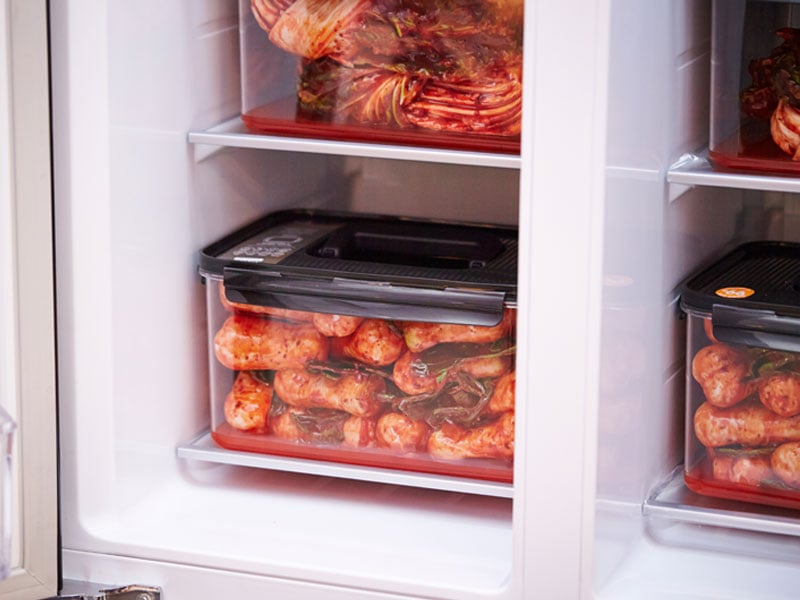 You may find it strange that some people freeze their kimchi. Won't that ruin your kimchi forever?
However, the answer is that kimchi can be stored in the freezer. Your kimchi will not be spoiled or go through any dramatic changes in texture or taste if you follow the correct procedure of freezing and defrosting it.
Kimchi can last 1 week at room temperature and 1 – 3 months in the fridge. If frozen, it may stay good for between 3 and 6 months. Unopened and pasteurized kimchi can remain unchanged for even longer than that.
Of course, there is a risk that your kimchi will turn into a cold mess after being taken out of the freezer. Keep reading to find out how to prevent that scenario!
How Does Freezing Affect Kimchi?
Despite being a fermented food, kimchi can go bad at room temperature or even in the fridge after staying there for a long time. Before freezing kimchi, you should consider some side effects of this practice.
Defrosted kimchi doesn't have the same texture as fresh or refrigerated one: it will become softer.
The chili pepper also loses its color. The bright red will turn to a lighter red. The leaves of the cabbage will become more dehydrated. While its taste is still fine, the longer you keep your kimchi in the freezer, the blander it will become.
Moreover, even though probiotics can survive in cold environments, they won't thrive as much. They will lie dormant in low temperatures and stay there until they enter your body. This may lead to a few changes in the taste of frozen kimchi.
How To Freeze Kimchi Like A Pro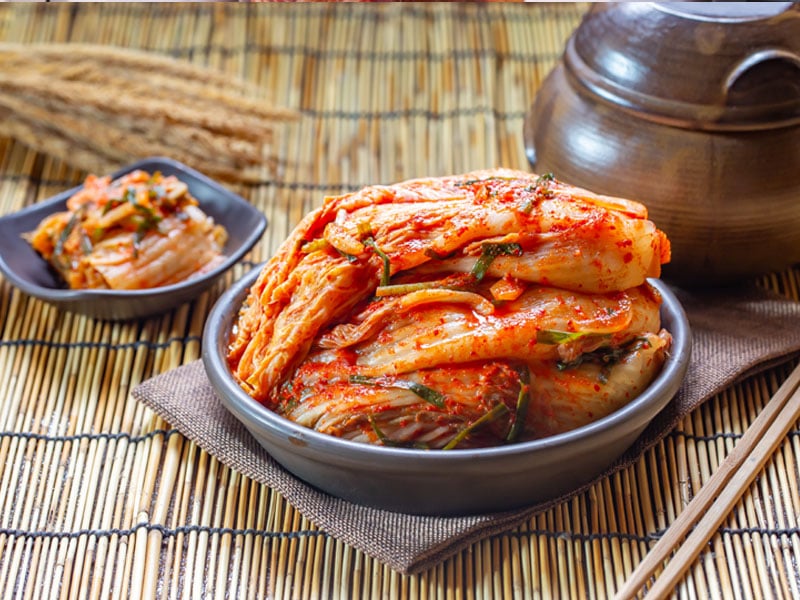 As I have discussed, mindlessly packing your jars of kimchi in the freezer may be detrimental to your kimchi, with negative changes in the texture, flavor, and nutrient content. If you don't want that to happen with your beloved dish, there are some preparations to be made.
There are some differences between freezing homemade kimchi and commercial ones, leading to small changes in how to freeze them.
Homemade kimchi doesn't come with preservatives or go through the sterilization process, so it has a much shorter shelf life than commercial kinds. You should always finish it in a week or a month as you store it in the fridge.
By contrast, commercial products are in a better condition, thanks to preservatives and sterilization. Unopened packages of kimchi can last for a long time, whether refrigerated or frozen.
Freezing Homemade Kimchi
Take a look at your newly-made batch and ask yourself: "Can I finish off this batch within a few weeks?" If the answer is yes, you can keep your kimchi in the fridge.
If the answer is no, the freezer is there to have your back. But remember to freeze newly-made batches only. Let's proceed to the next steps:
Step 1: Split Up Your Batch Of Kimchi
Divide your batch into smaller portions and stuff them into containers or freezer-safe ziploc bags. The containers shouldn't be made of low-quality glass because low temperatures can shatter them.
The containers shouldn't have too much excess air, which can contain bacteria. The lids should only be an inch away from the top layer of your kimchi. Also, squeeze the excess air if you are using ziplock bags.
Step 2: Keep Track Of Your Frozen Batch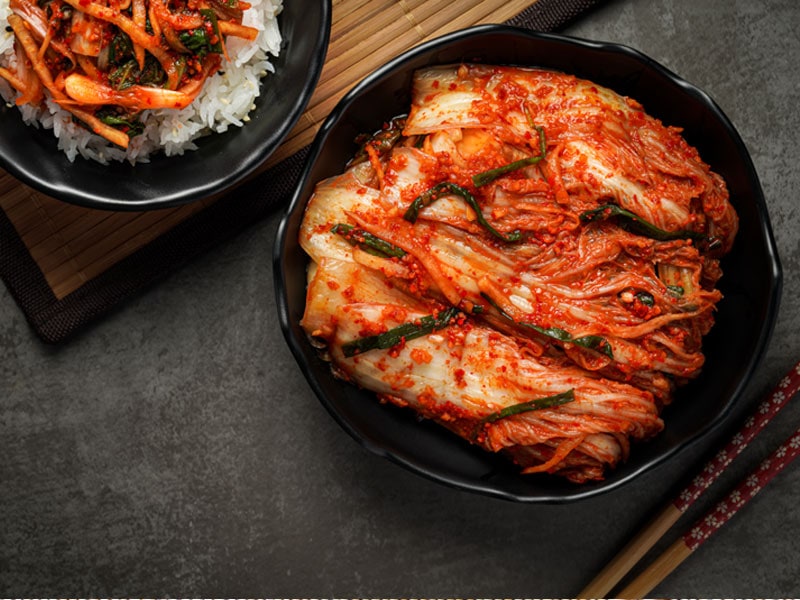 Your frozen kimchi can't last indefinitely; you should find a way to remember the date you put it in the freezer. You can use labels to stick on the jars or the ziplock bag with the date of freezing. Stickers on the door of the fridge might work, too.
Remember your kimchi's shelf life now is 3 – 6 months. You should consume it within the time frame.
Freezing Store-Bought Kimchi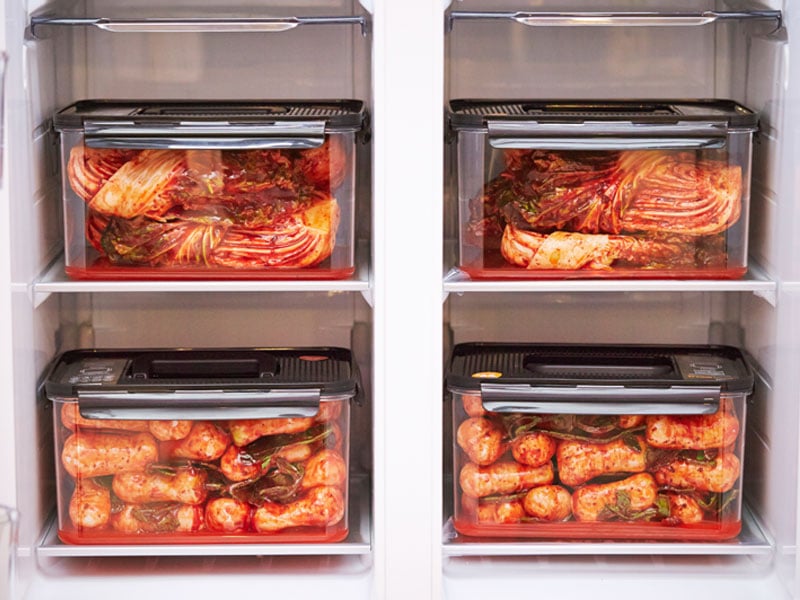 Unless you're caught in a really tough situation where you cannot go to the grocery store for some months, you should only buy enough kimchi to eat within a few weeks.
Freezing your kimchi isn't necessary if you can buy it from the local store every once in a while.
But if you decide to freeze store-bought kimchi, the procedure is the same as with homemade ones. However, there are some minor differences you should be aware of.
If you bought a glass jar of kimchi, you should take the kimchi out and relocate them into some containers that are not glass. If they're in a plastic bag, you can put them directly in the freezer.
How To Defrost Frozen Kimchi?
Freezing will certainly bring about certain effects on your kimchi. Defrosting it in the wrong way will damage it further, both texture-wise and taste-wise. The best way to defrost kimchi is to do that in the fridge.
Step 1: Thaw Kimchi In The Fridge
Put your kimchi in the fridge overnight to let it melt the ice gradually. Never rush the defrosting process by exposing them to room temperature or, worse, by putting them in hot water because your fermented vegetable will turn soft and mushy quickly.
Also, remember to put your containers or zip-lock bags of kimchi in another bag or on a plate to prevent water leakage in your fridge.
Step 2: Take Kimchi Out Of The Fridge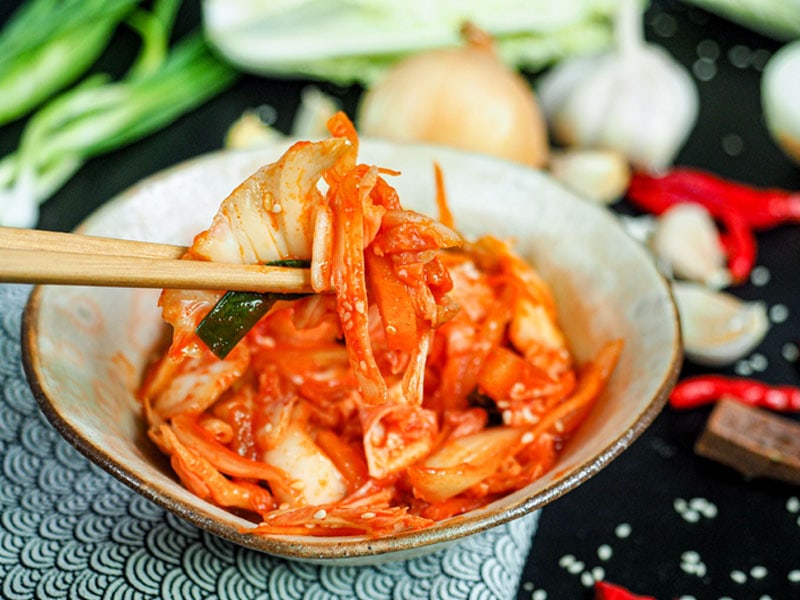 After defrosting in the fridge, take out your kimchi and use it normally as refrigerated kimchi.
However, if you're going to cook your kimchi or put it into some kind of hot stew, you don't have to defrost them beforehand since you don't need its crispiness anyway. In this case, just take the frozen kimchi out of the freezer, and add them to your hot dish.
The heat will help with the defrosting part immediately, and your kimchi will be as flavourful as ever.
How To Tell If Your Kimchi Has Gone Bad
Even in the ever-freezing environment of your freezer, kimchi can get spoiled. There are some signs for you to tell when you should dispose of your kimchi.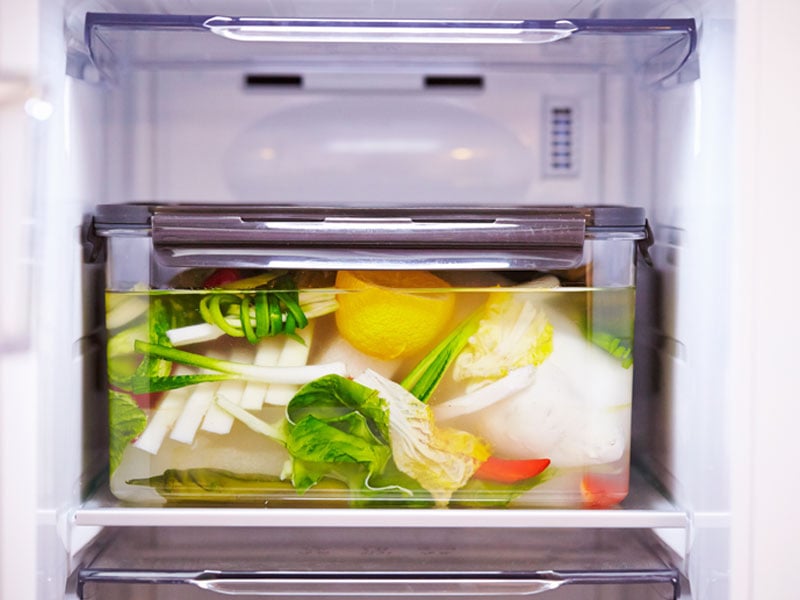 The Expiration Date
This is the first thing you must check if your kimchi is a commercial product. The manufacturer usually prints out the best-by date on the package to remind customers about recommended consumption time.
It's a good indicator to estimate the duration to eat your kimchi for the best flavor. After the best-by date, your kimchi will turn sourer and softer but still edible. As long as there is no mold or bad smell, your kimchi is still safe to consume.
Therefore, don't throw away your out-of-date kimchi yet. Read on to find out the sure signs that your fermented kimchi has spoiled.
Smell
When you open your kimchi and find a smell like alcohol, your kimchi might have gone bad. Still, because kimchi has a naturally sour smell, look for other signs if you still feel uncertain.
Molds Or Fungus Growth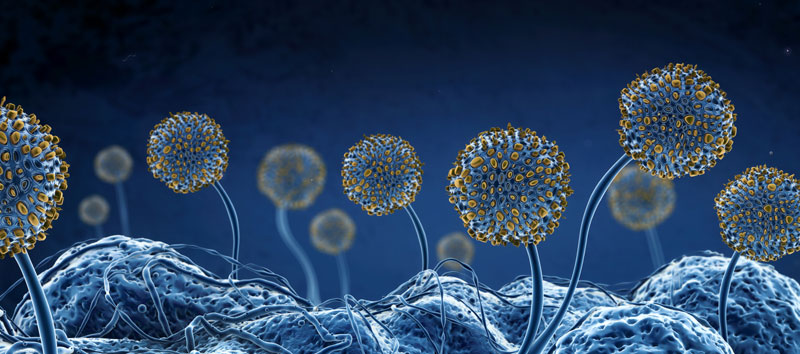 Those tiny dark or white spots or fuzzy masses are a certain sign that your kimchi is not safe to eat anymore. Molds rarely grow in the freezer environment, but they can develop at fridge temperature.
It is a clear red flag that bad bacteria has infected your kimchi. If you ignore the signs and still consume the vegetables, you will become sick with food poisoning or allergic reactions.
Furthermore, if your kimchi's components consist of fermented seafood, like oysters or fish sauce, you should be extra careful. Those protein-rich ingredients can be a good food source for those bacteria to thrive on; consequently, they are more likely to spoil than vegetables.
Taste And Texture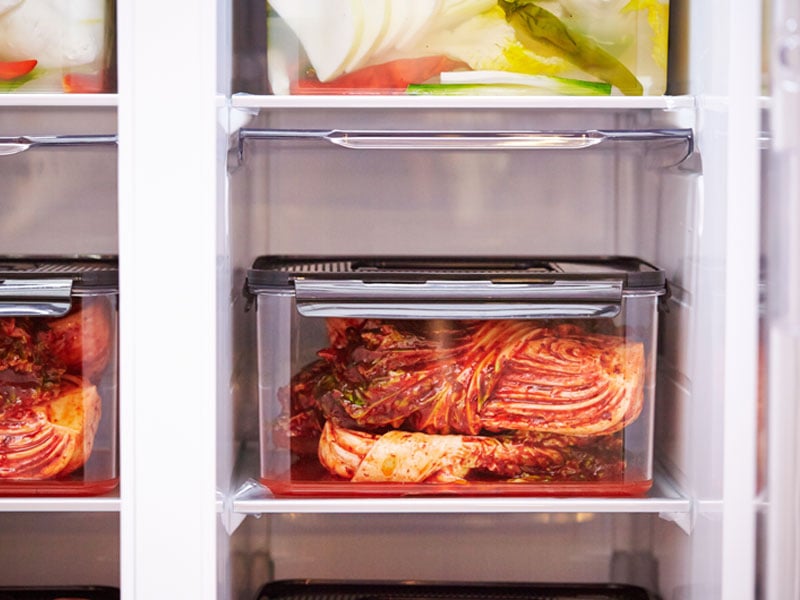 If you taste your kimchi and find it sourer than before, it doesn't necessarily mean that your kimchi has gone bad or over-fermented. Kimchi never stops getting sour.
Even overly sour kimchi can be used in the stews in smaller quantities. Moreover, kimchi may lose its crunchiness over time too.
However, when you find your kimchi unbearably tangy or there's an alcoholic smell, it is a good time to part with your kimchi. Also, the texture of bad kimchi tends to be very soft and mushy.
Can You Freeze Kimchi Again After Defrosting It?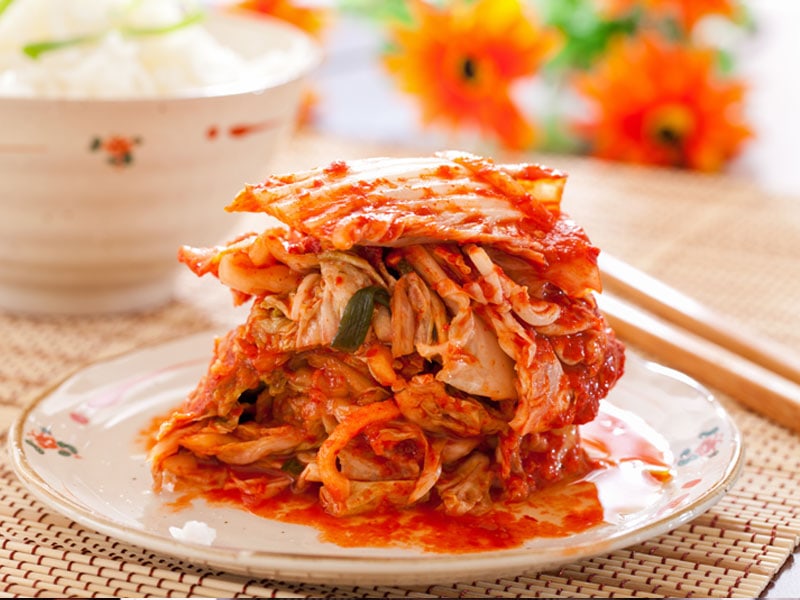 Refreezing will have a negative effect on your kimchi's flavor and texture. The repetition of the process of freezing and defrosting kimchi will turn your kimchi overly soft and mushy.
So it's best to avoid refreezing your kimchi. If you need a portion of kimchi for use, just take out enough and defrost it in the fridge, and put the rest back in the freezer immediately.
Freezing Vs. Refrigerating Kimchi: Important Things To Remember
Does freezing have any advantage over refrigerating kimchi? Here is a brief table for you to have a grasp of the answer:
| Factors | Freezing | Refrigerating |
| --- | --- | --- |
| Storage time | 3 - 6 months | 1 - 3 months |
| Taste | Having a slightly diminished taste; Stopping turning sour | Turn sour |
| Texture | Minor change in color; Softer. | Unaffected |
| Nutrition | Loss of some nutrients; Probiotics going dormant | Unaffected |
Freezing can extend your kimchi's shelf life up to 6 months, while the fermented veggie only lasts 1 – 3 months in the fridge.
Frozen kimchi will stop turning sour, while its texture will become softer without proper defrosting. At the same time, the colors may go paler. Refrigerating your kimchi will not affect its texture.
Minor losses of nutrient contents are a factor that you should keep in mind while freezing kimchi: probiotics will go on hiatus if frozen. It's not the case in refrigerating kimchi.
As you can see, freezing kimchi isn't the optimal method. So unless your batch is too large or you can't consume it within 1 month, it's better to store your kimchi in the fridge. That will save you a lot of time wasted from freezing and defrosting it.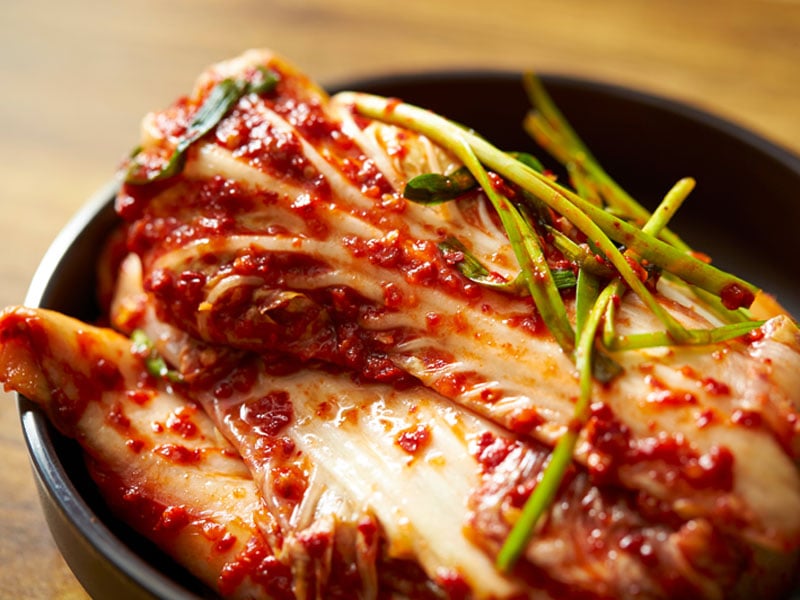 Everything About Kimchi
Kimchi is an unalterable icon of Korean cuisine. When talking about Korean foods, people can't fail to mention the delicate condiment with a bright-red texture and a powerful smell. But are you certain you know everything about it?
History Of Kimchi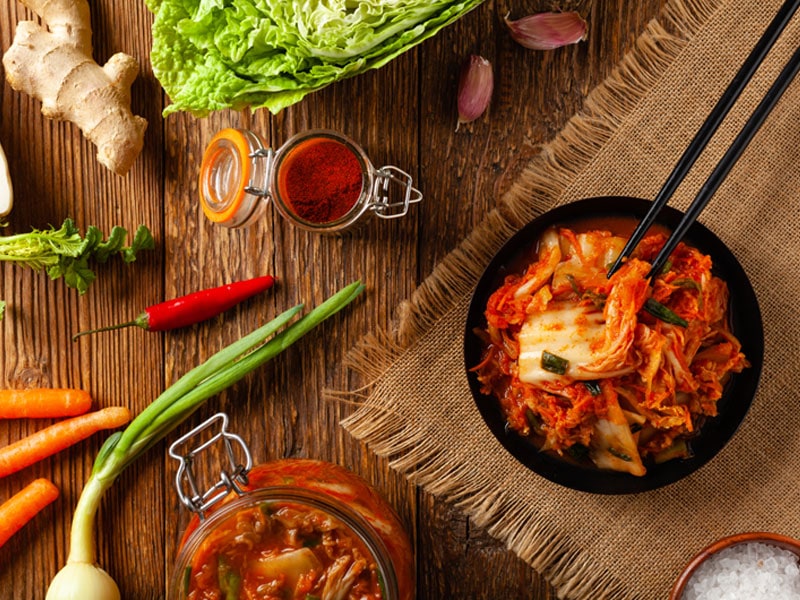 Originally, kimchi wasn't a dish of spicy shredded cabbage as people usually think of it nowadays. The first record of kimchi was in the Silla dynasty (57 BC-AD 935).
In ancient Korea, kimchi was the practice of fermenting vegetables in large ceramic pots and burying them in the ground to preserve foods for winter.
At that time, kimchi didn't have many now-popular ingredients such as garlic, scallions, and chili pepper like it does nowadays. The 17th century saw the introduction of some of those herbs and spices to Korea through international trading routes.
For hundreds of years, people weren't interested in making kimchi spicy. Then, in the 19th century, spiciness became a distinctive taste of most kinds of kimchi, such as Oi Sobabi (cucumber kimchi), Baechu kimchi (cabbage kimchi), and Dongchimi (radish water kimchi).
Get to know more about one of the most popular fermented dishes – kimchi!
How To Make Kimchi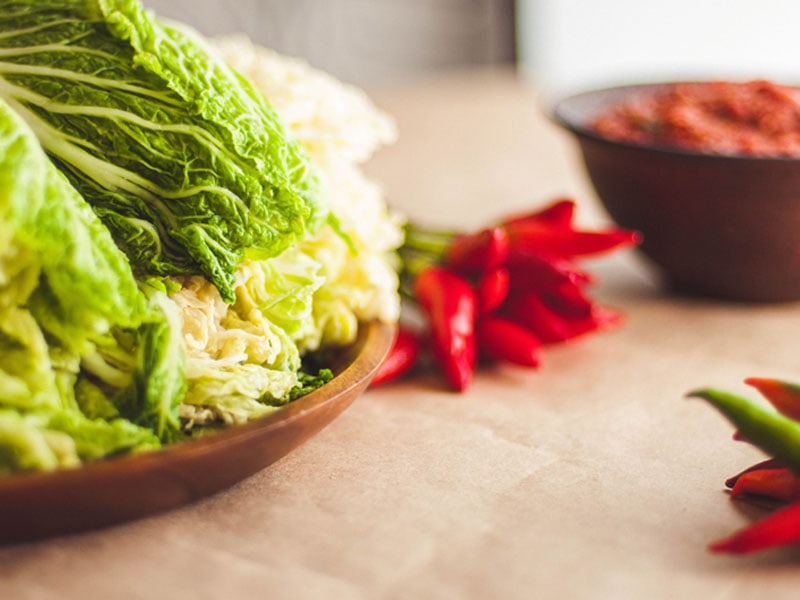 Kimchi comes in a large number of variations, such as cucumbers, radishes, cabbage, and so on. Different ingredients result in disparate tastes. But the most popular one is napa cabbage.
This condiment is also famous for its various spices, ranging from garlic, onions, and chili pepper to pears and ginger. The complex mixture of ingredients gives kimchi its savory and exquisite taste.
Kimchi is made with lacto-fermentation, a process in which probiotics are let to thrive in the brine. By digesting the sugar in the brine, they produce lactic acid, which is responsible for killing off bad bacteria and fungus spores. Let's go into detail:
1. Salt-brining
In the salt-brining step, the vegetables are soaked in a salty brine to be sterilized and dehydrated (drawing the excess water into the vegetable's cells).
But be warned! If the sodium concentration in the solution is too high, your kimchi will be soft and salty. You should follow a specific guide or have an experience of your own.
I recommend using 10-12% salt solution for 6 – 8 hours. In some coastal areas, people pickle kimchi by seawater or solution with the same amount of salinity (3.5 – 4 %). In that case, you should leave the kimchi in the brine for around 24 hours or longer.
2. Adding Other Ingredients
Chop garlic, ginger, carrots, green onions, and other ingredients of your choice into a bowl. Next, add fish sauce, water, and chili pepper. Move the brined cabbage to the mixture and stir well until the cabbage is covered in the sauce.
Stuff the mixed kimchi in the jars. Press the surface down and put something like a stick or a small lid to ensure the brine covers the vegetables entirely. Close the lid tightly and let the fermentation take its course.
6 hours is the recommended time for pickling. Both over-fermentation and under-fermentation will ruin your batch.
Roll up your sleeves and make your first batch of kimchi with this thorough guide!
Foods To Go With Kimchi
Kimchi is one of the most versatile side dishes. It can go with a variety of dishes and enrich their flavors. Here are some recommendations for you to try:
Dumpling: The dumplings pack kimchi, minced pork, and tofu inside. Known as Mandu in Korea, this dish can be eaten alone or with soy sauce. The mixture of kimchi, minced pork, and tofu will surprise your appetite at the first bite.
Fried rice: Kimchi fried rice usually goes with omelets and bacon.This dish is common in Asian countries. People add kimchi to balance out the excess oil in the rice.
Soup: Adding kimchi to hot soups will give your soup the kimchi flavors and taste. It also makes you sour and spicy. Kimchi soup is very popular in Korea. The dish not only keeps you warm in winter but also provides you with the necessary nutrients.
Burger: Adding kimchi to your burger is a Korean-inspired practice that has become a thing in many Western countries. Kimchi will help balance out the burger's greasiness and impart so many flavors to every bite.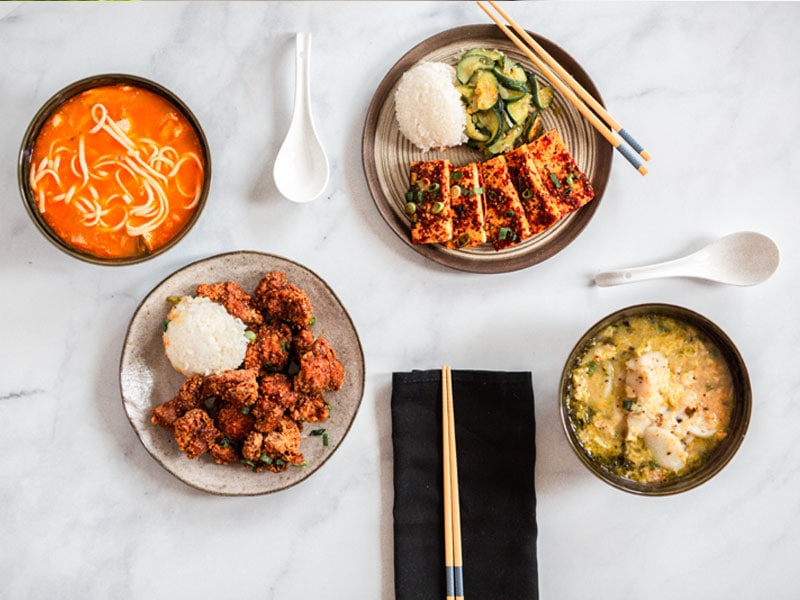 FAQs
You have learned about the proper way to freeze and defrost your kimchi for the best taste and texture. Here are some FAQs to give you more information:
To Freeze Or Not To Freeze Kimchi?
Most people prefer to keep their fermented foods outside the freezer, so freezing kimchi seems to be redundant. But if you need to freeze your kimchi to keep your kimchi healthy and edible, it's not the end of the world to do so.
Freezing kimchi can greatly extend its shelf life. It doesn't affect kimchi's texture and taste too much if you know how to do it correctly. Fortunately, you already know the proper methods, which are specified in this article. One last thing: like and share this article for more great content!