"Can you eat sweet potato skin?". Last night, you were peeling your sweet potato skins for a delicious dessert, and your children asked you that question. The little monkeys want to know whether they can eat the sweet potato skins.
You were very surprised by their question and did not know how to answer them. However, I believe you can gain more specialized knowledge to share with your kids through this useful article.
In addition to the answer for your children, you can also understand more about this root vegetable. Moreover, several useful tips and appealing recipes included in the below parts are just for you and your lovely family.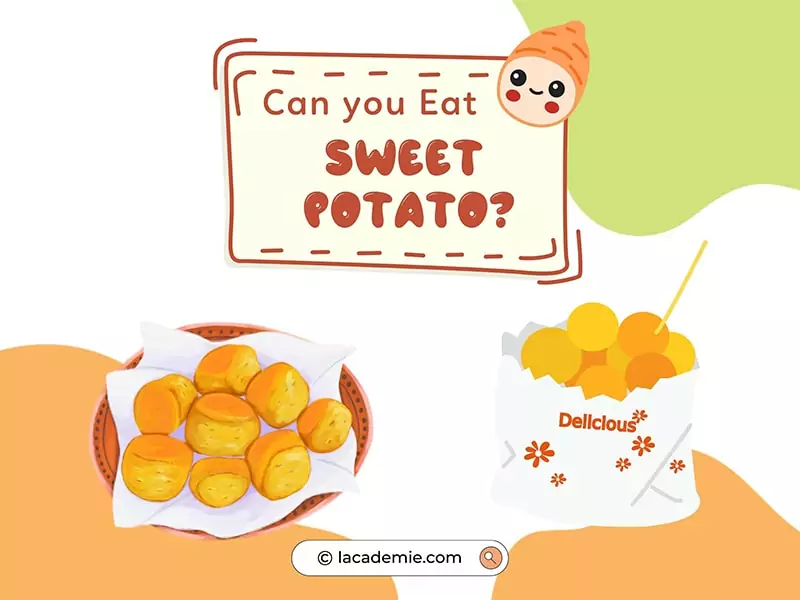 Some General Information About Sweet Potatoes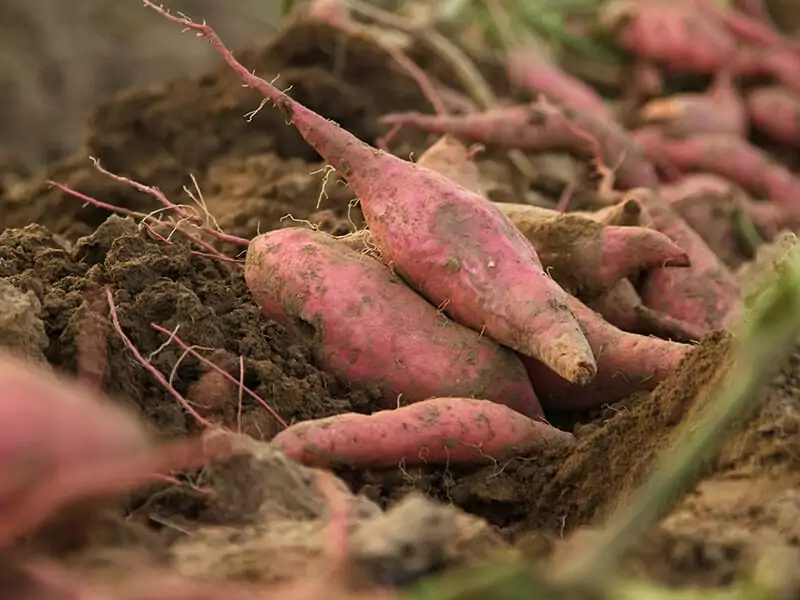 First and foremost, let's look at some general information and various health benefits of this starchy veggie.
Sweet potatoes often feature copper-color skin and the vibrant orange flesh inside them. In addition, there are other flesh and skin colors depending on the sweet potato varieties, including deep purple, reddish-purple, yellow, cream, and white flesh.
Your sweet potato also features the brown, yellow, orange, red, or purple skins. There are also two categories of sweet potatoes: soft and firm.
The firm sweet potato has thin skin and pale flesh, and you still retain the firm texture during the cooking process. Conversely, the soft ones, which you frequently buy at the markets, feature a moisture texture when cooking and a creamier interior.
"Are sweet potatoes and yams the same?" is a common question. While there are some similarities, yam and sweet potatoes are different.
When tasting your sweet potatoes, you can notice the natural sweetness, which can be altered by your cooking recipe. In addition to the cooking ingredients benefit, sweet potatoes are great sources of vitamins, nutrients, and minerals. (1)
Learn more about sweet potatoes' health benefits right here.
Is Sweet Potato Skin Also Edible?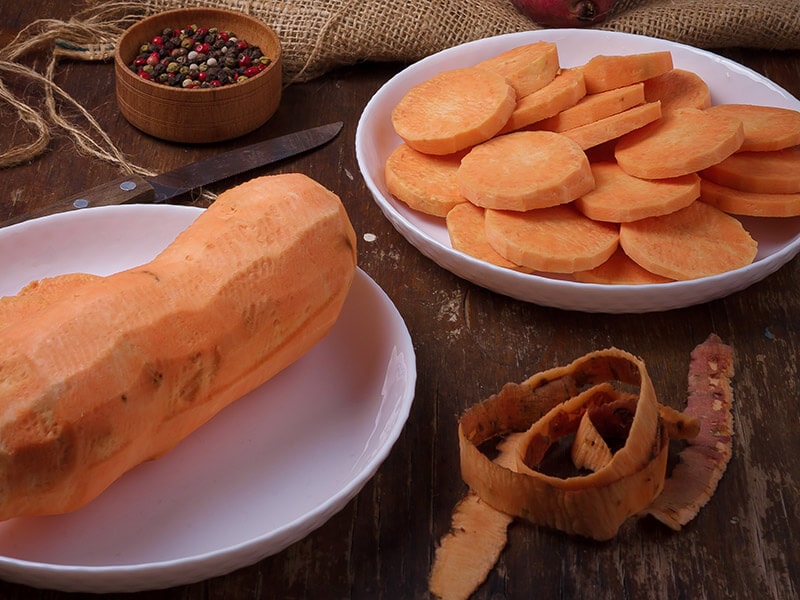 Now you and I will dive into this informative section and find out the appropriate answers for your child. New knowledge is waiting for you to explore. Keep scrolling!
Sweet potatoes are well-beloved by many. Some people even wonder whether uncooked sweet potatoes are edible. That's how much people love this root vegetable.
Can you eat sweet potato skins? The answer is Yes, you can, and you should. You can eat the sweet potato peels safely and add them to your collective recipes since they also contain abundant nutrients and antioxidants.
Moreover, you can receive more health benefits from these peels, including improving a healthy gut, lifting your mood, preventing chronic diseases, etc. Therefore, you should immediately answer your children and thank them for their questions.
Listen to a doctor explaining why you should eat sweet potato skins.
Health Impacts Of Enjoying Sweet Potato Skins
Your children finally know the answer if sweet potato skins are edible. However, they continually ask you: "We can eat the sweet potato skins, so what can we benefit from eating them?" Well, here's your answer.
Nutrition Values
Sweet potato skins contain numerous nutrients that can bring positive effects. A medium-sized sweet potato with its skins can have 130 calories, 30 grams of carbs, 3 grams of protein, and 5 grams of fiber.
In addition, eating skin-on sweet potatoes also helps you meet your daily vitamin needs. For example, the amount of vitamin A in a 146-gram sweet potato is more than your necessary daily intake. (2)
In addition, the amount of vitamin E and potassium takes up considerable parts of your needs.
Health Benefits Of Eating Sweet Potato Skins
As mentioned above, your sweet potato contains a lot of vitamins, nutrients, and minerals. However, the sweet potato skins also feature many benefits like the flesh, don't they?
1. Fiber Promotes Gut Health And Improves Digestion
As you know, there is an enormous fiber source in sweet potatoes. However, this source will be reduced if you peel its skin during cooking.
The fiber source in your sweet potato will be reduced by about 64% if you peel its skin. Therefore, it is necessary for you to keep the skins on since it is the best way to obtain the fiber content in your sweet potato.
There is also an amount of dietary fiber content contained in sweet potato skins. To be specific, a cookie made with sweet potato skins has about twice as much dietary fiber as those that do not. This amount increased from 0.8% to 2.3% by weight.
Due to the sweet potato skins' fiber source, you can obtain more benefits from it, including normalizing bowel movements, lowering cholesterol levels, controlling blood sugar levels, achieving a healthy weight, etc.
2. Antioxidants Improve Your Immunity System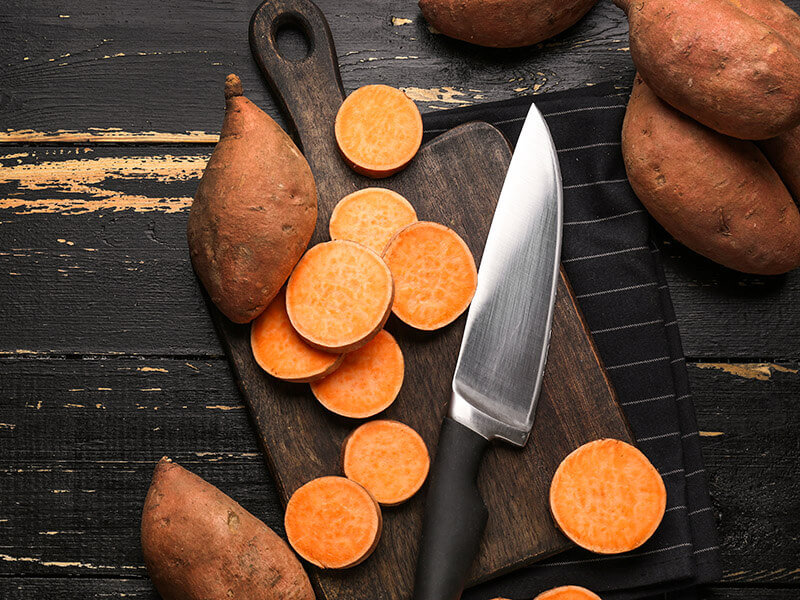 There are various antioxidants contained in the sweet potato skins, such as beta carotene, chlorogenic acid, vitamin C, and vitamin E. In addition, the purple sweet potato has a large number of anthocyanins.
The skins of your sweet potato also contain some antioxidants that can help you prevent some diseases, including heart disease and certain cancers. Luckily, antioxidants can protect your body cells from the free radicals and reduce oxidation damage.
In other words, vitamin C and vitamin E in sweet potatoes with skins can enhance your immune system which avoids various illnesses outside. Chlorogenic may reduce blood pressure, oxidative stress, blood sugar levels, and so on.
Beta carotene also protects your skin health against UV radiation from the sun. And it helps to decrease the cancer rate, such as breast cancer, lung cancer, and pancreatic cancer. Moreover, your eye and cognitive function will be improved when consuming this food.
3. Potassium And Iron Control Your Heart's Activities
The sweet potato with the skins on provides about 475 milligrams of potassium and 0.7 milligrams of iron per 100 grams serving. You also positively benefit from these vital minerals.
Potassium in your sweet potato skins also helps to regulate fluid balance in your body and improve your heart's activities. Moreover, it decreases blood pressure, improves the nervous system, and lowers anxiety levels.
Iron will help to produce more red blood cells and transport oxygen from the lungs to all parts of your body. Besides, sweet potato skins' iron can cure insomnia, improve brain development, and treat anemia.
4. Manganese Control Your Blood Sugar
When consuming the sweet potato with the skins on, you can benefit from its manganese content. These vital minerals have lots of advantages for our body, such as the nervous system, enzyme system, and brain functions.
Moreover, manganese is also combined with other nutrients to enhance your bone health, reduce many risks of disease, reduce inflammation, and play an important role in controlling blood sugar.
5. Vitamin A Improves Eyesight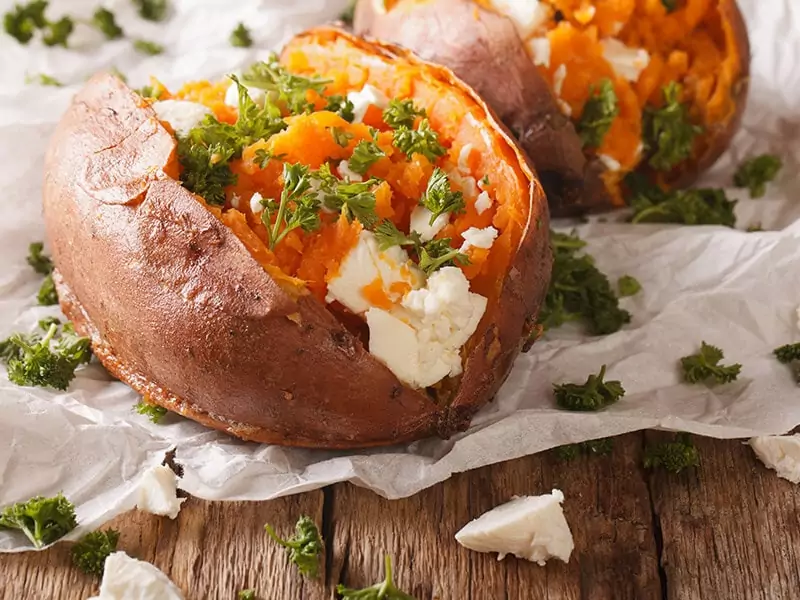 Nothing is better than using vitamin A to improve your eye health. When consuming 100 grams of sweet potato with skins on, you will receive about 1,403 micrograms of vitamin A, which is about five times your daily needs.
Vitamin A avoids many night blindness and age-related decline, lower cancer rates, improves your immune system, supports bone health, reduces your risk of acne, promotes healthy growth, etc.
6. May Support Your Brain Development
The fiber, vitamin A, vitamin C, vitamin B3, and B5 not only support your immune system but also improve your brain functions. In addition, beta-carotene can reduce damage to the brain cells and blood pressure. This positively influences your mental health.
Being rich in magnesium also improves your moods, and sweet potatoes with skins protect you from anxiety and stress. Do you know that the higher levels of depression are the result of a magnesium decrease?
Possible Adverse Effects To Look Out For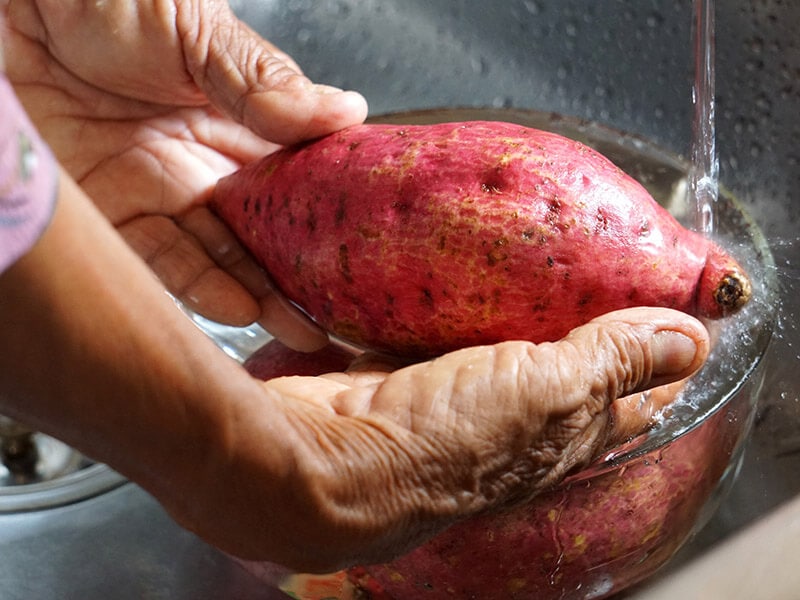 Though your sweet potato skins are edible and nutritious, part of them can be hard to digest. The indigestible portions in their skins consist of insoluble dietary fiber which your body can not digest.
However, they play a vital part in your digestive tract's stool formation and normal operation. This positively contributes to the sweet potato's dietary importance.
Moreover, you should carefully rinse and scrub sweet potatoes since they grow underground to avoid food poisoning. It is very vital to remove any dirt, pesticides, and debris on your sweet potatoes before cooking them.
You can put your sweet potatoes under the running water, then clean them with a vegetable brush. You do not have to worry about damaging your sweet potato skins or their flesh.
Fresh Sweet Potato Skins Vs. Dried
The fresh sweet potato skins and the dried sweet potatoes do not share the same amount of nutrients and calories. I will show you some significant differences between them.
For example, a small pack (40 grams) of dehydrated sweet potato skins snack contains 200 calories, while a whole baked small sweet potato (60 grams) with skin only has about 54 calories.
In addition, there are more total fats in dehydrated sweet potato skins than those in a whole small sweet potato (60 grams) with skin on. To be specific, the initial has about 11.4 grams, and the latter has only 0.1 grams of total fat.
About the amount of sodium, a small pack of sweet potato skin snacks contains up to 157 milligrams, though a whole small sweet potato with the skin on only features 21.6 milligrams.
Finally, a small bag of sweet potato skin snacks has about 23 grams of carbs since most of the calories in dried sweet potato are made from the carbs content. In short, opt for fresh sweet potato skins if you want the healthier option.
How Can You Cook Sweet Potato Skins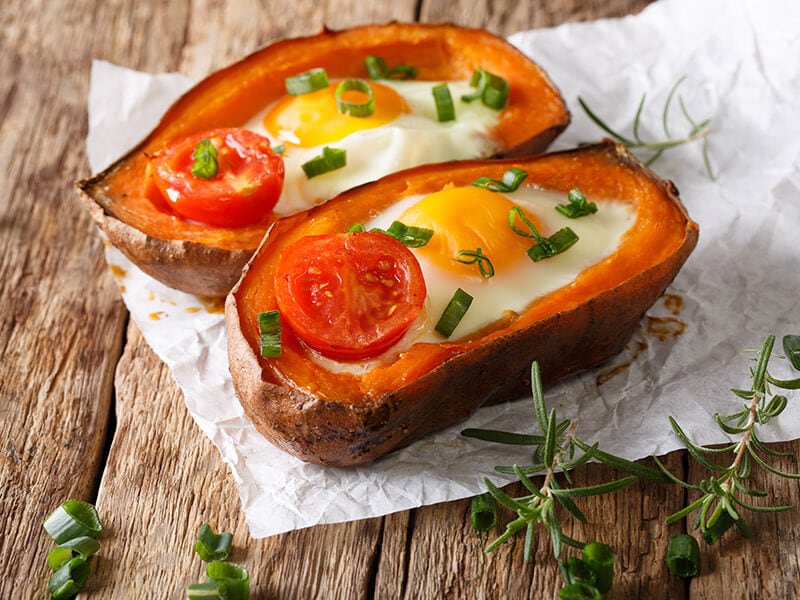 Now, your child is becoming hungry, and he asks you for something to eat. How about trying to cook some sweet potato peels for your child? I believe he will love this recipe very much.
Ingredients Preparation
Before cooking, I need you to prepare some ingredients to make your dishes more appealing to everyone. Remember, your main ingredient today is sweet potato skins!
First of all, you need 6 medium sweet potatoes as your main ingredients.
To improve the flavor, 1 cup of shredded mozzarella and 2 tablespoons of Parmesan is necessary.
Add 3 tablespoons of olive oil and 2 thinly sliced scallions to make your dishes more appealing.
After that, you should prepare ½ cup of salsa verde and a cup of crushed black bean chips.
Finally, you need to cut ½ avocado into small pieces.
Let's Cook!
Now that you have prepared all the needed ingredients, let's roll your sleeves and start cooking some mouth-watering dishes.
Step 1: Bake Your Sweet Potato At 350⁰F
You should put parchment paper on the baking sheet, then put your sweet potatoes into the oven and bake them at 350⁰F. You will spend about 40-50 minutes or wait until the sweet potatoes are fork-tender.
Then, let them cool, and split them in half. You should scoop the flesh out (leaving about ¼ inch) and store them for another recipe.
Step 2: Bake Your Potato Skins At 400⁰F
Brush 2 tablespoons of olive oil on your potato's skin and put them skin-side up on the parchment paper. After that, bake them at 400⁰F for about 20-30 minutes until they are slightly browned.
If you're a seasoned home cook, you'll know that baking sweet potatoes at 400⁰F for a proper time will result in mouth-watering treats. Cut the sweet potatoes in half crosswise when they've completely cooled.
Step 3: Add Mozzarella, Parmesan, And Scallions
Sprinkle each piece (skin-side down) with mozzarella, parmesan, and scallions. Then you should bake them for about 8-10 minutes until the mozzarella melts. Take them out of the oven and season with the remaining tablespoon of olive oil.
Put salsa verde, avocado, and some crushed chips on top and your sweet potato skins are ready!
I love savory dishes made with sweet potato skins very much!
More Yummy Recipes With Sweet Potato Peels
Here are 3 more recipes with sweet potato skins. You can learn how to cook them and surprise your family with your cooking skills.
What should you do with the sweet potato skins leftovers? How about making the loaded sweet potato skins? You can make a delicious crunchy snack that everyone loves with simple instructions.
Yesterday, my children craved some Mexican-style dishes, and I made them some savory Mexican sweet potato skins. Trust me, the mix of several flavors, such as black beans, pepper, spices, etc., will make your children's mouths water.
I can not find anyone who hates these Mexican Sweet Potato Skins!
How about making Salty Sweet Potato Skin Chips on Thanksgiving Day? This simple recipe only takes about 15 minutes to bake your sweet potato skins until golden. To enhance the chips' flavor, remember to sprinkle your favorite herbs on them.
Tips On How To Store Your Sweet Potato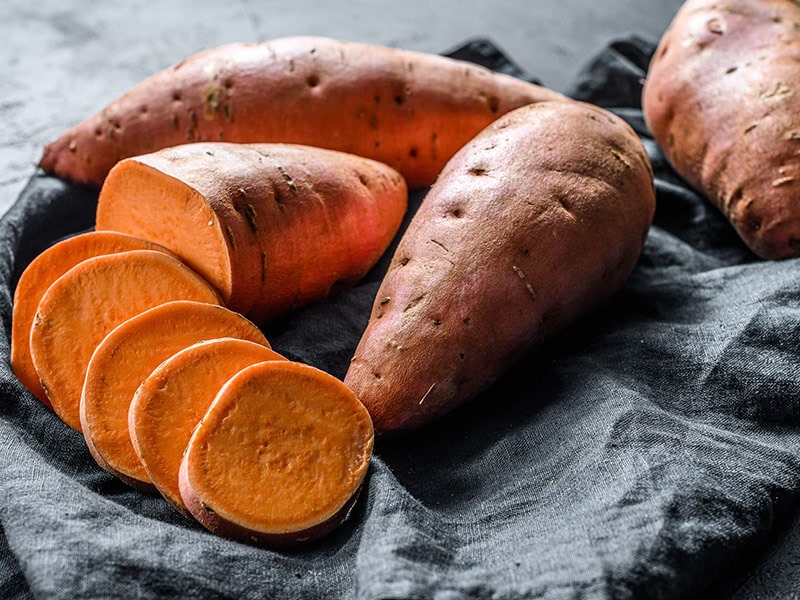 With the sweet potato skins, you can also cook several savory side dishes and improve your child's health daily since they are appealing to the children. However, do you know how to store your sweet potato in the right methods?
You should store your raw sweet potatoes in a cool, dark, and dry place. You can store your sweet potato unwrapped for up to 2 months this way. However, they will only last for about a week at room temperature. Plus, avoid storing them in a refrigerator. (3)
As for cooked sweet potatoes, feel free to freeze, refrigerate, dry, or can them. Simply put your roasted, mashed, or baked sweet potatoes in an airtight container, and you can keep them chilled for 3-5 days.
FAQs
Do you have any questions about this informative topic? Now I will show you some more frequently asked questions about sweet potato skins, and you can take or use this bonus information if necessary.
Would You Like To Try Something Made From Sweet Potato Skins?
Now you can make more sweet potato skins as side dishes for your child to taste. If these savory snacks are his favorites, you should give me a like and share this useful post with everyone who needs it.
And do not forget to take a photo and video your cooking process, then share them with me via the comment. You can also add your personal tips to help others improve their meal.
I am very pleased that you love my writing, and stay tuned for the next posts soon. Thank you!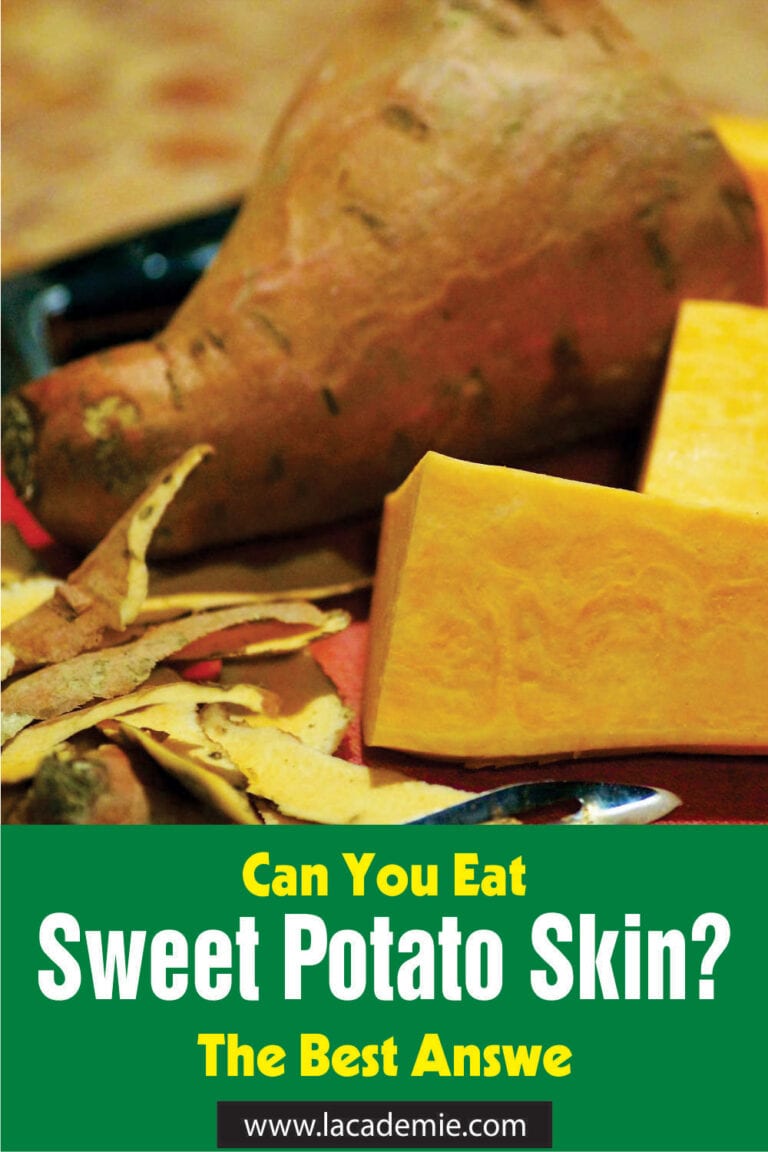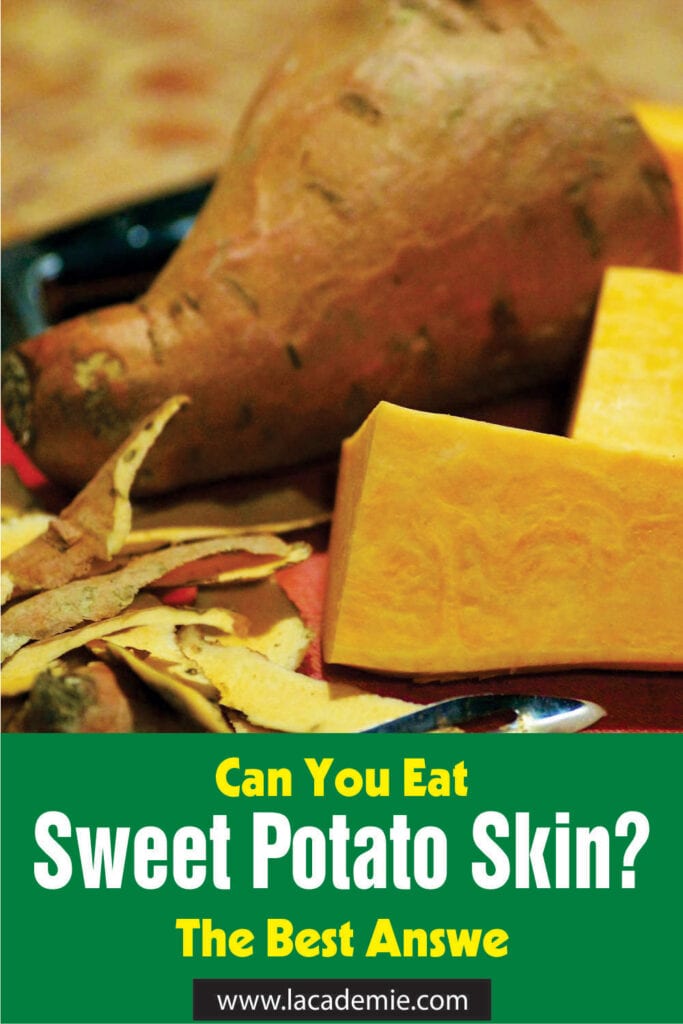 References
Sweet Potatoes [online]. The Nutrition Source. [Viewed 6 June 2022].
FatSecret [online]. FatSecret – Calorie Counter and Diet Tracker for Weight Loss.
Using, Storing and Preserving Sweet Potatoes [online]. College of Agriculture & Natural Resources.