Believe it or not, the best Bisquick sausage balls don't need much time or many ingredients to make. And if you use ready-made Bisquick baking mix, the recipe will be even more simple. Preparing them for your meals or parties will be an excellent investment.
In terms of uses, these small snacks are extremely versatile. Whether you want to serve them for breakfast, family dinner, or a quick bite for brunch, Bisquick sausage balls can fulfill the role admirably. Watch out for them as they will surely disappear from the plate very fast!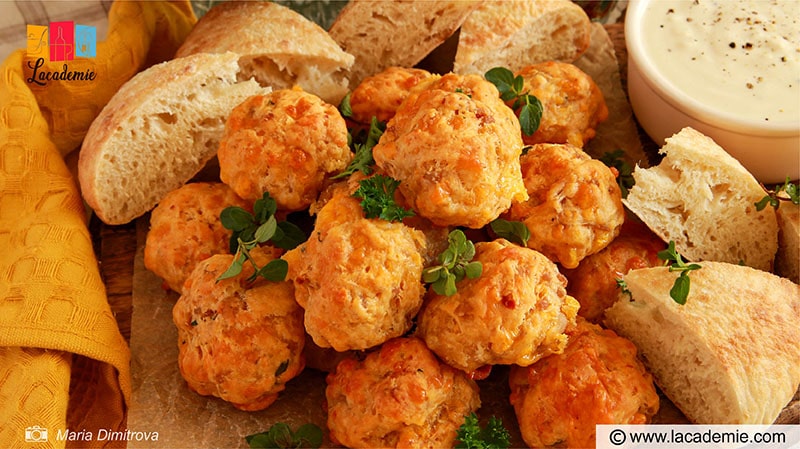 Tools
One of the best things about Bisquick sausage balls is that you don't need any complicated equipment. A few simple kitchen gadgets are all it takes to get the ball(s) rolling.
Kitchen grater: for grating the cheddar cheese. Use the wooden board as a mat while you do so.
Wooden board: for providing the surface on which you grate the cheese.
A large bowl: for mixing the ingredients for the dough. If you make more or fewer sausage balls, adjust the size of the bowl accordingly.
Scooper: for forming sausage balls. While this is an optional tool, it helps to create perfectly shaped balls of the same size. You can replace it with an ice cream scoop.
Baking tray: for baking the sausage balls in the oven.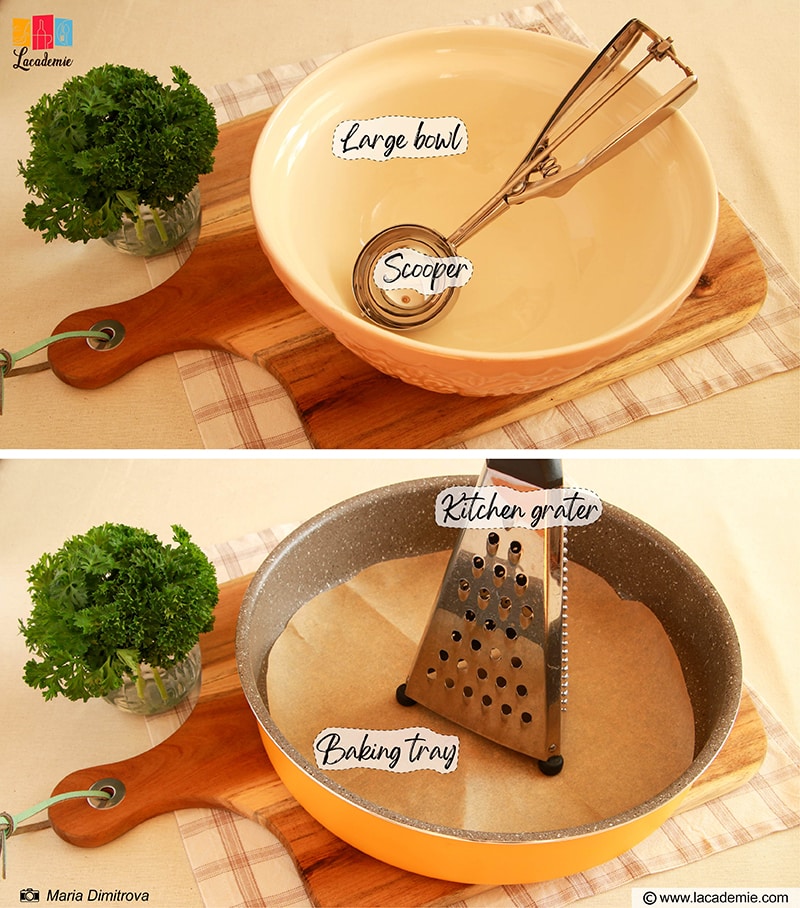 Ingredients
Besides your cooking skill and a strong love for pretty, tasty small bites, you also need the following things to prepare Bisquick sausage balls:
Bisquick baking mix: This mix is sold in packets in stores. But if you want to make your own, just prepare some flour, baking powder, sugar, salt, and cold butter.
Sausage: Any raw pork sausage will work for this recipe. You can use spicy sausage to make the balls more flavorful. If you don't like the taste of spices, use regular pork sausage instead.
Cheese: I prefer hard English cheese. My go-to choice is cheddar cheese.
Milk: Full-fat milk works best for this recipe and helps the balls keep their shape pretty well. It is easy to find, too. However, you can use skim milk or plant-based milk to lighten this recipe.
Spices: What you can add to the sausage balls is up to you. I recommend fresh parsley, dried oregano, basil, and thyme.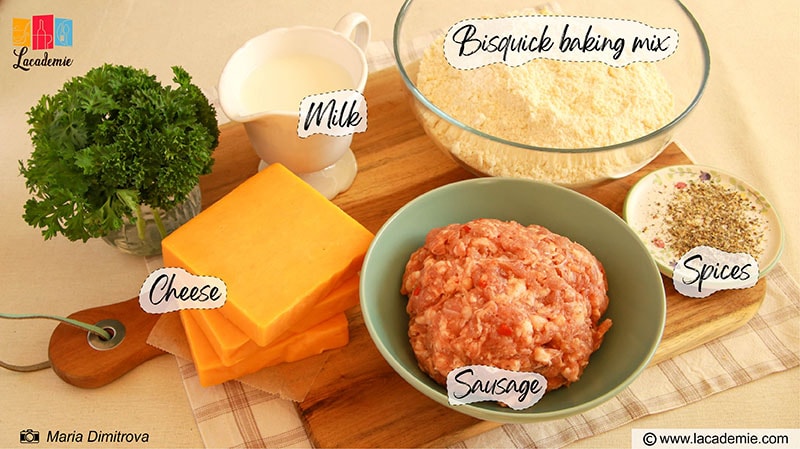 Instructions
It's time for the fun part. Preparing Bisquick sausage balls is so easy that you can enlist the little ones' help. Otherwise, stick to these instructions and enjoy your full-flavored small bites in no time!
Step 1: Prepare The Bisquick Baking Mix (Optional)
In a large bowl, mix well the flour, baking powder, sugar, and salt. Add the cold butter cubes and rub them with the flour mixture with your hands until you get crumbs.
Step 2: Form The Dough
Use the kitchen grater to grate cheddar cheese on the wooden board.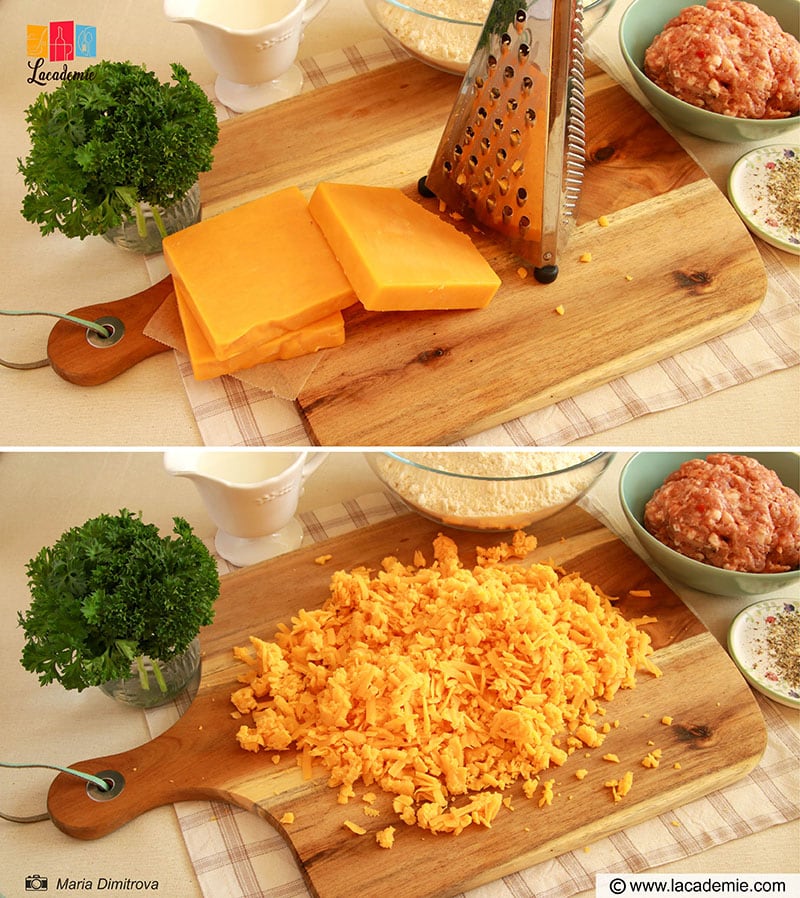 In a large bowl, blend the Bisquick mix with the sausage meat, grated cheese, milk, and spices.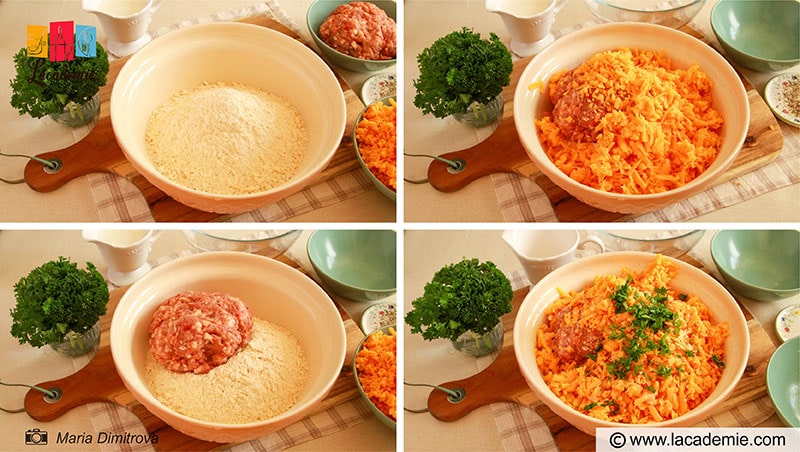 Mix all the ingredients in the bowl well until you get a firm and moist dough. If you have a stand mixer, use it to work the dough even more thoroughly.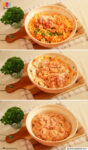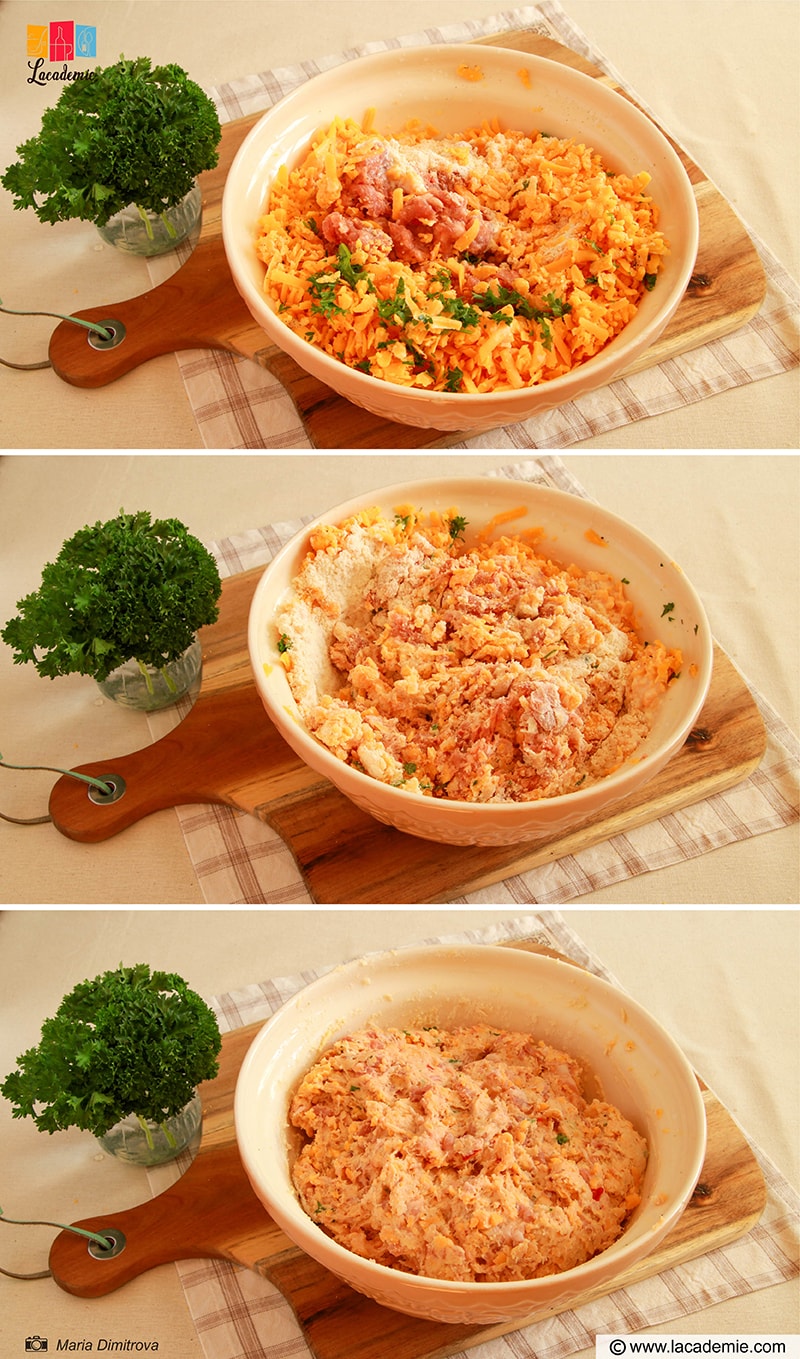 Step 3: Shape The Sausage Balls
Line the baking tray with baking paper. Prepare the oven to moderate heat (350°F).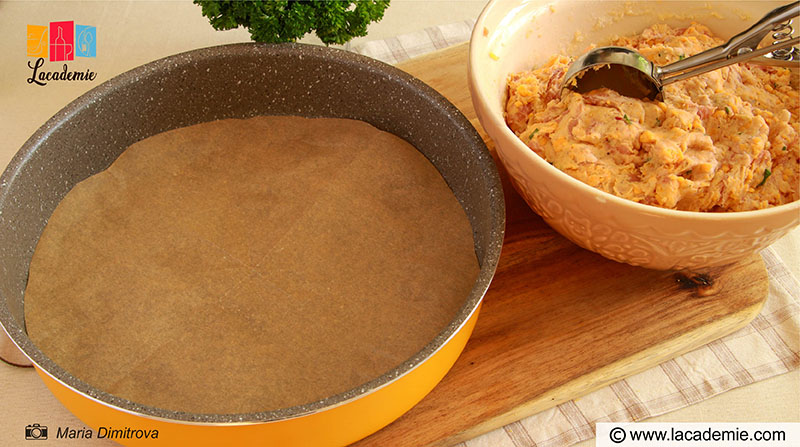 Scoop a small portion out of the dough and shape it into a ball until the dough runs out. Make it as big as you want, but make sure that all the balls are the same size. Mine are about 1 ½ inches in width.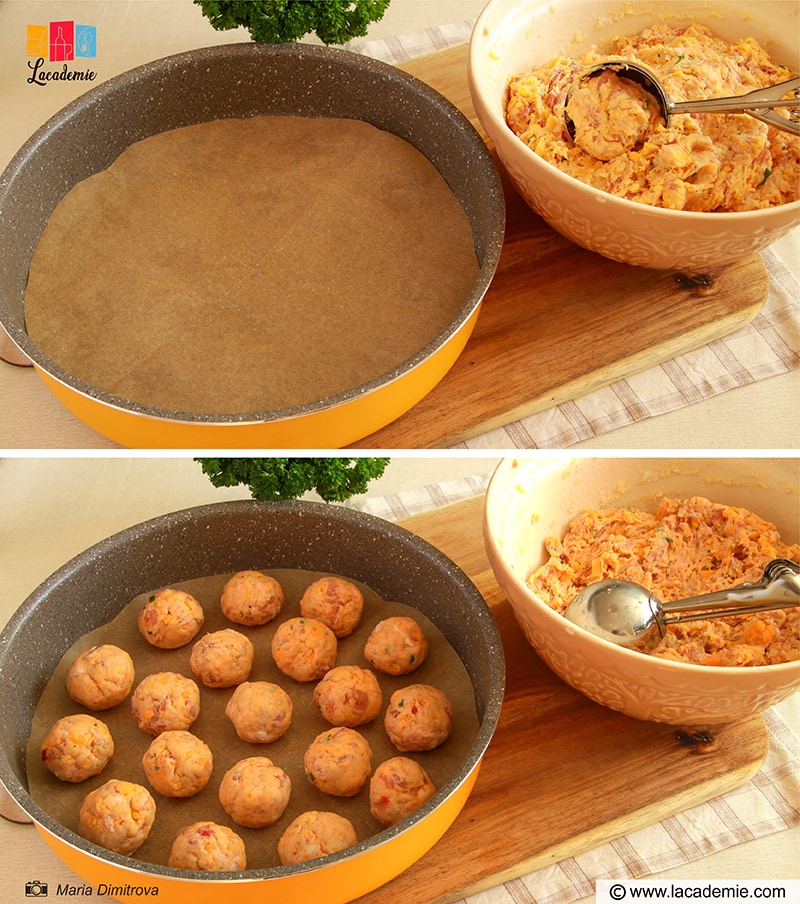 Step 4: Bake The Sausage Balls
Bake the sausage balls for about 20 – 25 minutes or until golden brown. Then, get them out and leave them at room temperature for 10 minutes.
Sprinkle the balls with fresh parsley and oregano. Serve them with your choice of sauce.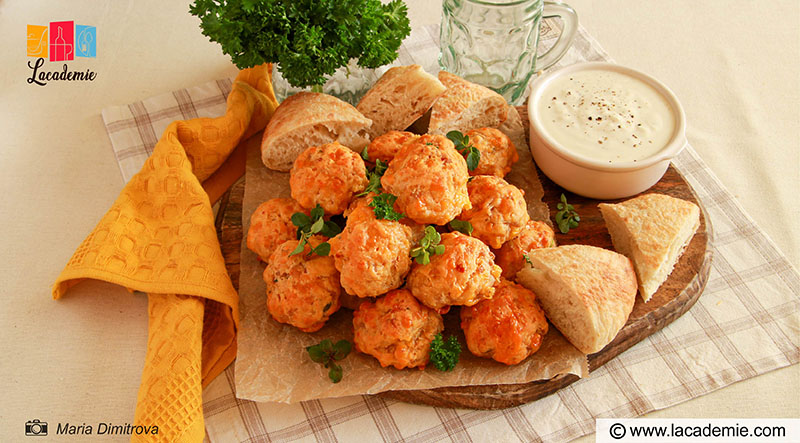 How To Serve And Store
These juicy Bisquick sausage balls go great with a variety of sauces, such as mayo sauce, garlic sauce, tomato sauce, or cheese sauce. As for side dishes, everything from mashed potatoes to salads will do very well. Add a glass of cold beer for more fun!
If you can't finish all the balls, put them in an airtight container or resealable bag, which you should line with wax paper to prevent the fat in the sausage balls from staining the container. You can refrigerate this dish for 4 – 7 days without changing its flavor.
That means Bisquick sausage balls are an excellent dish to make ahead of time. In case you want to store it for an even longer period, say, 3- 4 months, don't hesitate to move the container to the freezer.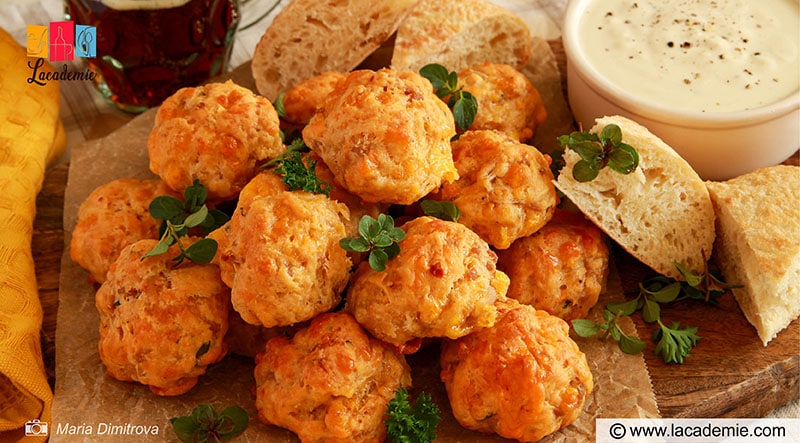 Make Your Meals Great Again With Bisquick Sausage Balls!
When it comes to tasty and easy-to-make appetizers for everyone, a line can be drawn very neatly: Bisquick sausage balls and the rest! Master this recipe now, and you will never run out of opportunities to liven your meals or watch your friends beam with delight at the next potluck party.
Anyone interested in giving to the community can contribute great tips for making sausage balls in the comment section. Or you can simply share your experience with them; I'm always all ears! Don't forget to share this article for more great content!
Nutrition Facts
45 servings per container
---
Amount Per ServingCalories131
% Daily Value *
Total Fat 8.3g

13

%
Cholesterol 24mg

8

%
Sodium 178mg

8

%
Potassium 123mg

4

%
Total Carbohydrate 8.5g

3

%

Dietary Fiber 0.3g

0

%
Sugars 0.5g

Protein 5.5g

10

%
---
Calcium

111

%
Iron

1

%
Vitamin D

3

%
* The % Daily Value tells you how much a nutrient in a serving of food contributes to a daily diet. 2,000 calories a day is used for general nutrition advice.