Bisquick baking mix is an ingredient that everyone should have in their kitchen. Initially made for cooking biscuits, this convenient mix also allows you to easily make numerous yummy dishes, from main courses to desserts.
While people usually buy their Bisquick baking mix in a grocery store, did you know that you can actually make it at home? In this post, I'll show you a foolproof recipe to recreate this baking mix in just 10 minutes!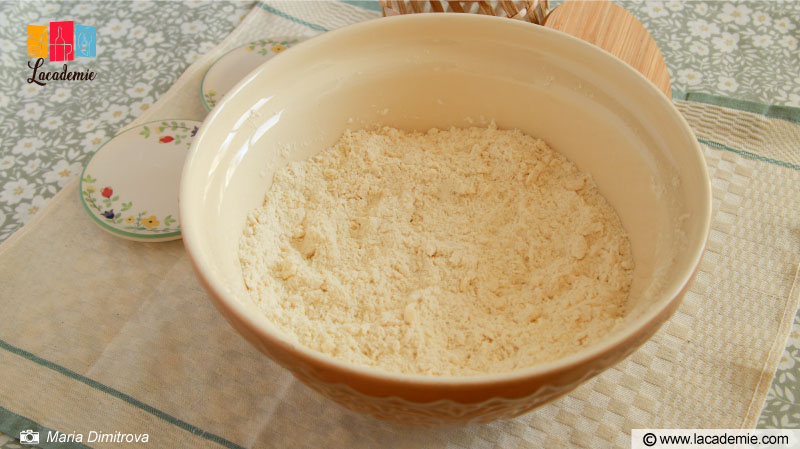 What Is Bisquick Baking Mix?
Bisquick is a baking mix introduced by Betty Crocker, a brand of General Mills, in 1930. The original product came to fruition when a top-tier sales executive of General Mills met a dining car chef who made extraordinarily delicious biscuits.
The chef revealed that the secret behind those fresh biscuits was his premixed biscuit batter. Impressed by this simple yet tasty recipe, the executive "invented" Bisquick baking mix right after his business trip.
Flour, leavening agent, fat, salt, and sugar are the core components found in a package of Bisquick. Since these ingredients are all widely available, it's not that hard to make this baking mix at home so you can create several Bisquick dishes you like.
For example, you can make a perfect Bisquick strawberry shortcake from scratch. So let's see how to create a bisquick baking mix right now!
Tools
Can you guess how many tools this recipe asks for? The answer is only two!
Large bowl: Make sure that your bowl has enough space to hold all the ingredients.
Fork: For mixing the ingredients.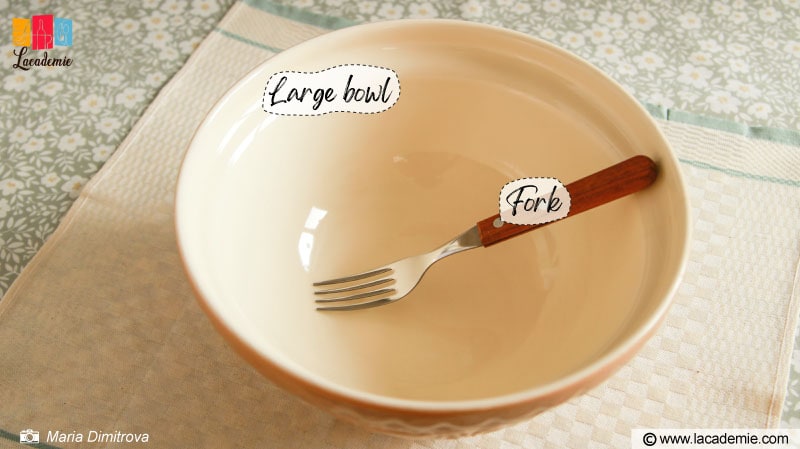 Ingredients
As mentioned above, you only need 5 ingredients for a homemade batch of Bisquick baking mix.
All-purpose flour: The ideal flour base for your Bisquick baking mix.
Baking powder: The core leavening agent. A little added baking powder ensures that your baked goods come out fluffy. 
Sugar and salt: All the seasonings you'll need for this mix.
Butter: You can also use other types of fat, like oil or shortening, to replace butter.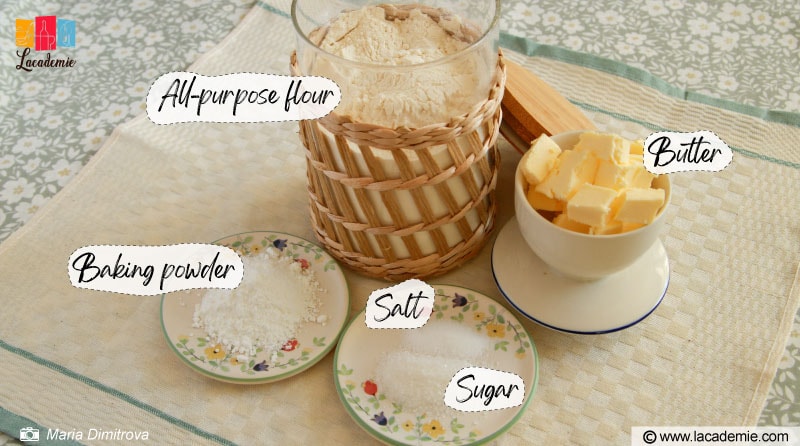 Directions
You'll be surprised to know that there are only two main steps in this recipe. Follow these steps to make your own Bisquick baking mix with ease.
Step 1: Mix Flour With Sugar, Salt, And Baking Powder
Pour the flour into a large bowl. Then, add the sugar, salt, and baking powder. Mix well.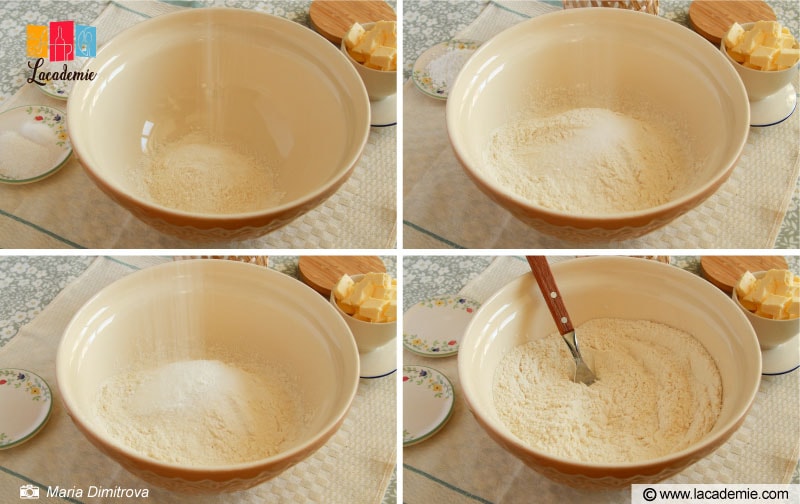 Step 2: Add Butter
Add the butter cubes and give everything a good mix to combine.
The Best Cooking Utilization For Bisquick Mix
There are many great uses for your homemade Bisquick baking mix. You can follow the traditional route and whip up some delicious biscuits, waffles, pancakes, or muffins for breakfast. Or try out tasty Bisquick breakfast casserole recipes if you want something more filling.
This handy baking mix is also great for making savory dishes, such as a meaty and cheesy Bisquick impossible quiche. I also love to cook up some sausage balls with Bisquick mix whenever I crave a quick and flavorsome meal.
It would be a big mistake not to mention the delectable desserts you can make with Bisquick mix. Shortcake, strawberry cake, apple cobbler – you name it, there are countless sweet courses for you to choose from!
Extra Tips You Should Know
Here are a couple of tips you should know to make and store your baking mix effectively.
Besides mixing the ingredients manually, you can also use a food processor to save time.
Don't keep your Bisquick mix at room temperature for too long. Since it doesn't contain any additives, the homemade mix will go rancid rather quickly.
Store the baking mix in an airtight container and refrigerate it for up to 3 months.
Melted butter is a viable alternative to cold ones. If you want to use melted butter, try your best to distribute it evenly.
As long as you follow the ratio in this recipe, you can double or triple the ingredients to make a larger batch.
Try This Homemade Mix Today!
With today's recipe, I believe that you'll never have to buy pre-packaged Bisquick baking mix ever again. Not only is this homemade version more economical, but it's also healthier since it contains no chemical additives.
Not to brag, but I've heard a lot of compliments on how my mix is even tastier than the original product. What about you? Do your loved ones enjoy today's recipe? Let me know by leaving a comment. And if the answer is yes, don't hesitate to like and share this post. Thanks a lot!
Nutrition Facts
12 servings per container
---
Amount Per ServingCalories169
% Daily Value *
Total Fat 7.9g

13

%
Cholesterol 20mg

7

%
Sodium 154mg

7

%
Potassium 283mg

9

%
Total Carbohydrate 22.1g

8

%

Dietary Fiber 0.8g

4

%
Sugars 1.1g

Protein 2.8g

6

%
---
Calcium

115

%
Iron

1

%
Vitamin D

5

%
* The % Daily Value tells you how much a nutrient in a serving of food contributes to a daily diet. 2,000 calories a day is used for general nutrition advice.