Countless Tibetan foods are waiting for you to discover. This article will help you prepare in advance a list of typical and traditional dishes that you must definitely try when you come to Tibet.
I hope this list of Tibetan recipes will make your journey more enjoyable. It would be deplorable if you missed any of the great dishes on this list because of a single moment of neglect while reading. So, please concentrate on reading it.
Typical Savory Dishes Of Tibetan Cuisine
You should refer to these savory dishes when coming to Tibet because their rich flavor will make you flutter. It is time to enjoy the quintessence of Tibetan cuisine.
1. Thukpa – Tibetan Noodle Soup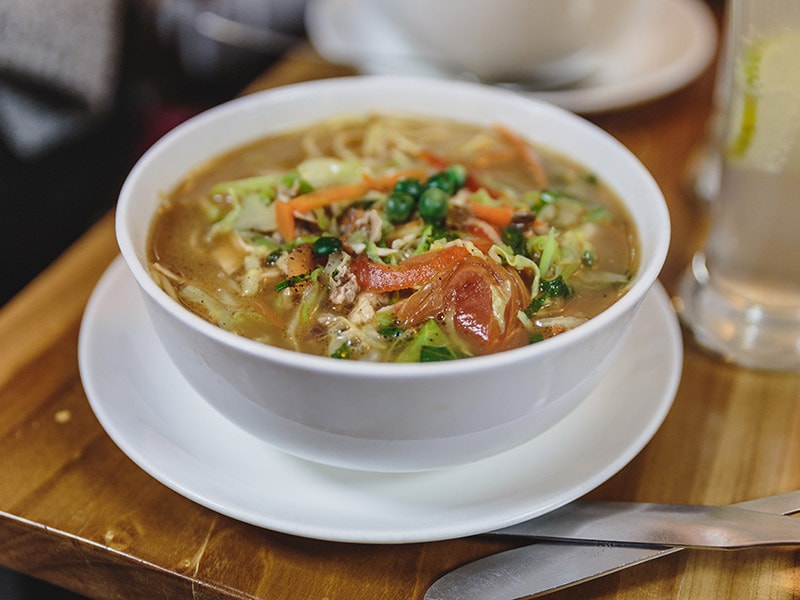 Thukpa is a traditional Tibetan dinner recipe that you can find at Tibetan tea houses all over Lhasa. The people of Eastern Tibet were the first to make this noodle soup. Traces of its origin are found in the Amdo region of Tibet. Plus, it's also a famous dish in Kashmiri cuisine.
Wheat flour and alkaline water are the main ingredients that make up this noodle. The broth of this soup is made from yak bones in the highest regions of the country. You will be addicted to the distinctive flavors of shredded yak meat and seasonal vegetables.
Go to the kitchen to make mouthwatering Thukpa immediately.
2. Dry Yak Meat – Tibetan Dry Beef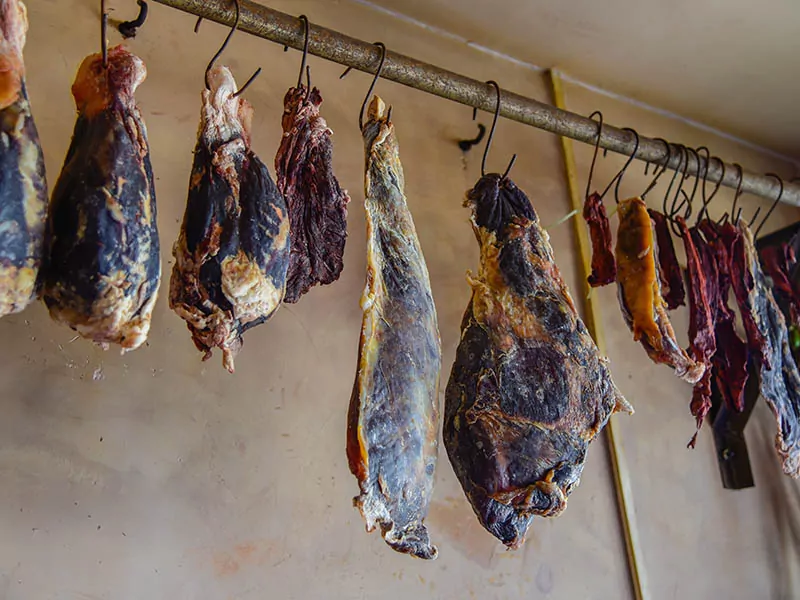 In Tibet, beef and mutton are essential foods. The high-calorie content will positively affect combating the cold weather here, and the preparation is also simple. In winter, dried yak meat becomes a staple dish of Tibetans.
Crispy and flavorful dried yak meat is associated with the highlands and Buddhist region of Tibet, where being vegetarian is a tradition, but vegetables cannot be grown because of the cold weather.
Tibetans often combine dried yak meat in stewed curries or eat it directly. The high protein content of meat will benefit you.
3. Yak Meat – Tibetan Beef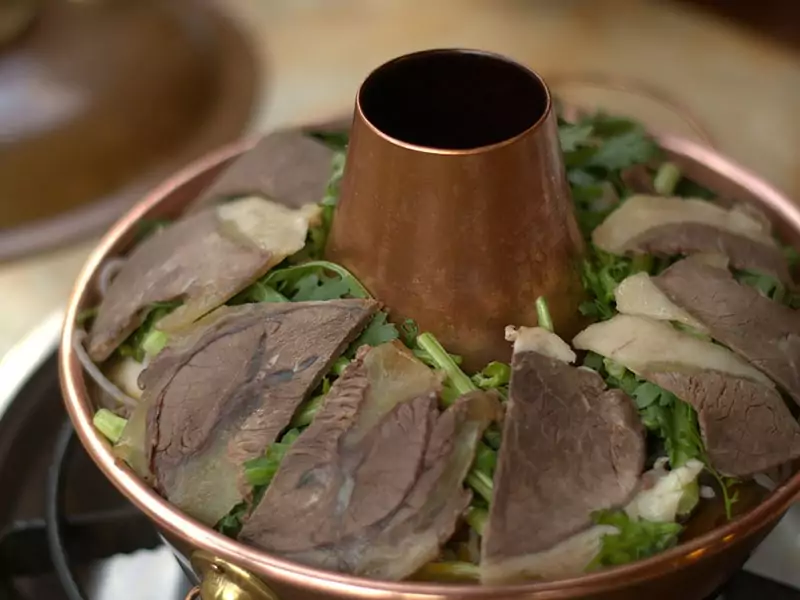 Yaks are a famous dish in Tibet. It was domesticated 2000 years ago. Gradually, it became a source of meat, wool, milk, cheese, and wool for the Tibetans. In addition, Yaks are a towing and riding vehicle for humans.
You can choose from different cooking methods for this food. Tibetans often dry, boil, roast, stew, or cook curries. Especially, you can eat it raw. You will feel the juiciness and slight sweetness of the meat.
Besides consuming yak's meat, people in the Himalayan region also turn its milk into a unique type of cheese called Chhurpi. You'll come across two varieties of the Chhurpi: soft and hard.
Listen to all informative insights about delicious Tibetan Yak Meat.
4. Tibetan Curry
Curry is one of the Tibetan lunch recipes you must enjoy. Most regions in Tibet eat this dish. The distinctive and rich flavor of this delicacy is made up of yak, mutton, barley, yogurt, potatoes, and spices.
You can find Tibetan curry versions stewed, braised, fried, or toasted. The Tibetans have tried to create their own version of the curry, but the styles of the surrounding regions still influence it.
You can find many similarities between Tibetan, Nepalese and Indian curries. Tibetan Curries often appear with Cheser Mog rice. This combination usually appears at festivals around the country.
5. Tibetan Momo – Tibetan Dumplings
If you come to Tibet, I recommend you try the famous Momo. This popular recipe is made with wheat flour. You can choose the fried, steamed, or boiled method, and enjoy Momo with meat or vegetable filling.
This wonderful dish first appeared in the Katmandu valley in the early 14th century. It was introduced and popularized in China, Tibet, and Japan when the princess of Nepal married a Tibetan King in the 15th century.
It is time to discover all the information about how to make awesome Momo.
Soothe Your Taste Buds With Tibetan Sweet Foods And Beverage
After enjoying savory foods, these sweet treats will help refresh your taste buds. You will go crazy with these sweet and tangy desserts in no time.
6. Tibetan Yogurt
Your Tibetan dessert recipes menu cannot be complete without the traditional yogurt of this land. It looks similar to other typical kinds of yogurt you see at the stores, but you will not find any additives other than fermented yak milk in this recipe.
Tibetans will add grapes or different types of fruits for various flavors. This yogurt recipe is tied to the thousands of years of history and culture of Tibet. This delicacy appears in many religious festivals, such as the Buddhist Shoton Festival.
This Shoton festival usually takes place in August, so if you visit Tibet at this time, do not forget to enjoy this tasty yogurt.
7. Tibetan Butter Tea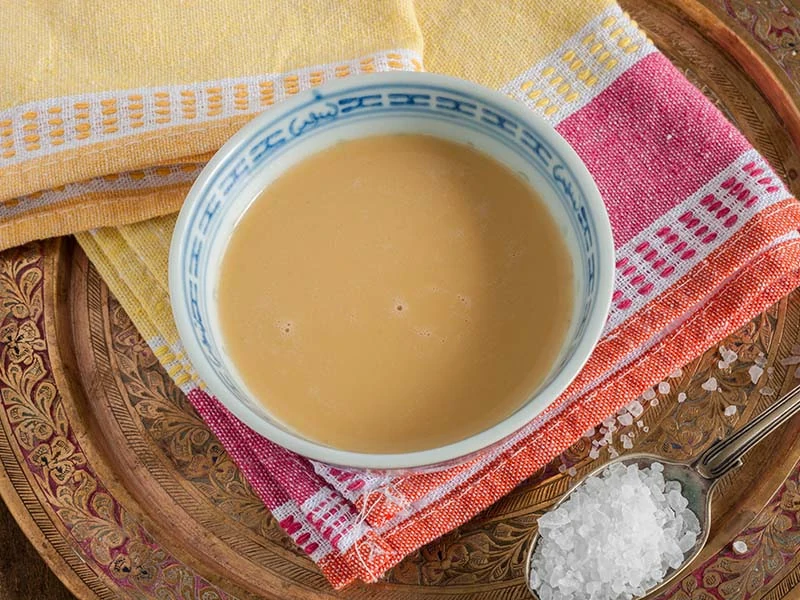 Butter tea is a dessert drink worthy of a try when visiting Tibet. The Tibetans boiled tea with salt and ghee. In some cases, cow's milk butter is used heavily. This tea will keep you warm, and it is perfect to go with Tsampa.
Tea appeared in Tibet in the 10th century, and this signature butter tea is a creation of people in the Himalayan region between Tibet and the Indian subcontinent. Butter tea is a remedy to aid digestion and improve brain function.
Learn the methods to make yummy Tibetan Butter Tea right now.
8. Tibetan Chang – Barley Wine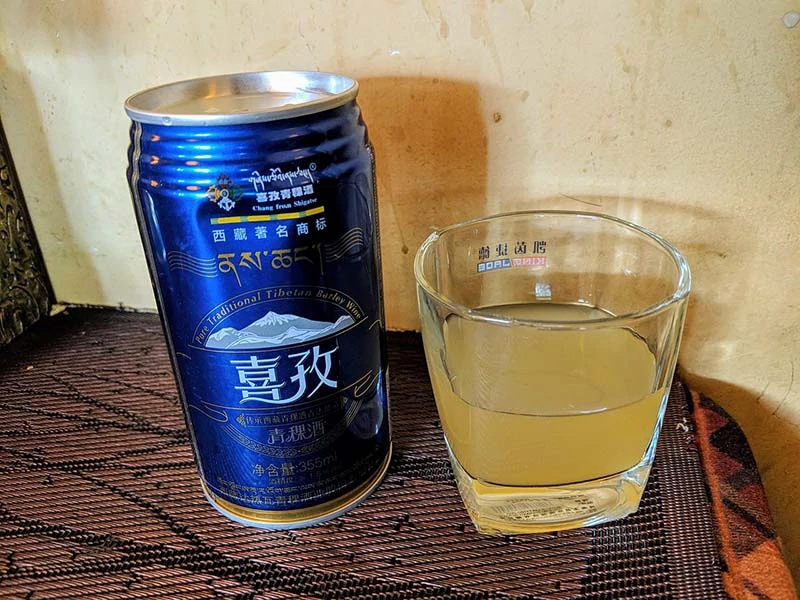 Chang, also known as Tibetan barley wine, is a top favorite drink in Tibet. You will not worry about getting drunk because of the low alcohol content in this drink. Its thick texture and distinctive white color will leave you spellbound.
Semi-fermented barley is the main ingredient of this drink. People in Tibet and the eastern Himalayas will use it during the summer months at room temperature. Chang is associated with Yeti's or Himalayan Snowmen as they break into mountain villages to drink.
9. Dre-Si – Tibetan Sweet Rice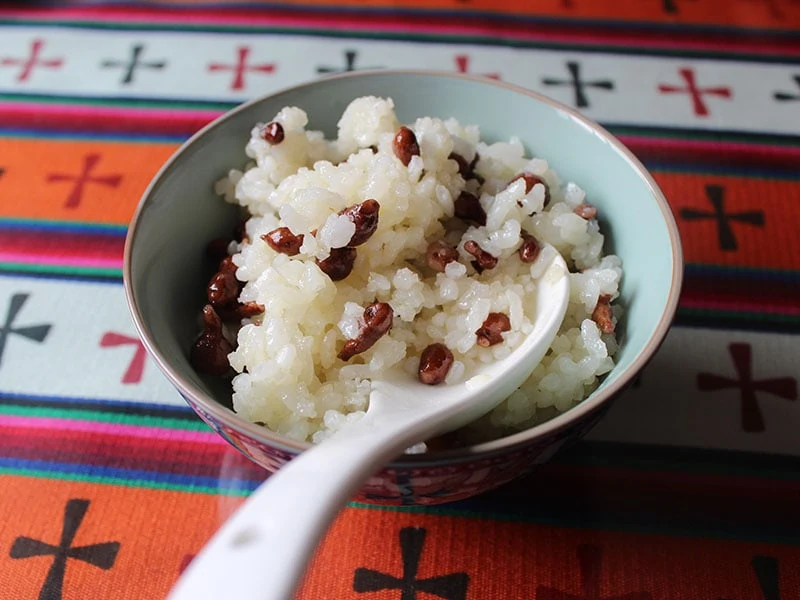 Dre-Si or Tibetan sweet rice is a signature recipe that appears on special occasions such as New Year and religious holidays. It is a symbolic dish of Central Tibet. Its sweet taste will knock you out in no time.
Droma – a root that is native in Tibetan grassland, sugar and butter are the main ingredients that make up this delicious food. Tibetans will add Dri (female yak butter) to increase the creaminess of the dish.
You can find much in common between this food and sweet potatoes in Tibet. In contrast, it is not too easy to find it in other parts of the world because Droma only grows in high mountain areas.
10. Khapsey – Tibetan Cookies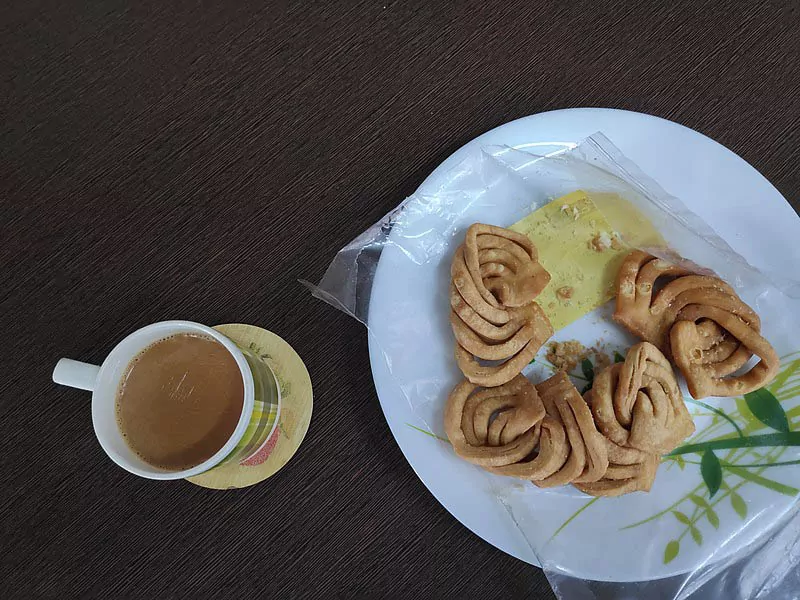 Another sweet that I would recommend to you of Tibetan cuisine is Khapsey. It is also known as Tibetan cookies or biscuits. These crispy and delicious cookies are the preferred choice on special occasions like Losar (Tibetan New Year).
In addition, you can also see it at weddings. Khapseys come in a variety of shapes and textures. You can choose Khapsey with a donkey ear shape to enjoy. Some versions of it have powdered sugar on top.
Do Not Forget To Add Other Unique Tibetan Options To The Food List
If you are not satisfied with the foods I mentioned above, you can eat other famous Tibetan dishes in this section. Let's check them out right now!
11. Balep Korkun – Tibetan Bread
Balep is a famous Tibetan breakfast recipe that you should not miss. This wonderful dish made from baking powder originates from Tibet and is popular in the Central part of the country. This bread looks similar to Naan in the food culture of India and Western Asian countries.
You can find many different variations of Balep across parts of Tibet. You can find versions of Amdo Balep (basic round bread), Numtrak Balep (deep-fried bread), Shamey Balep (fried vegetable pies), and Sha Balep (fried meat pies).
12. Tsampa – Roasted Barley Flour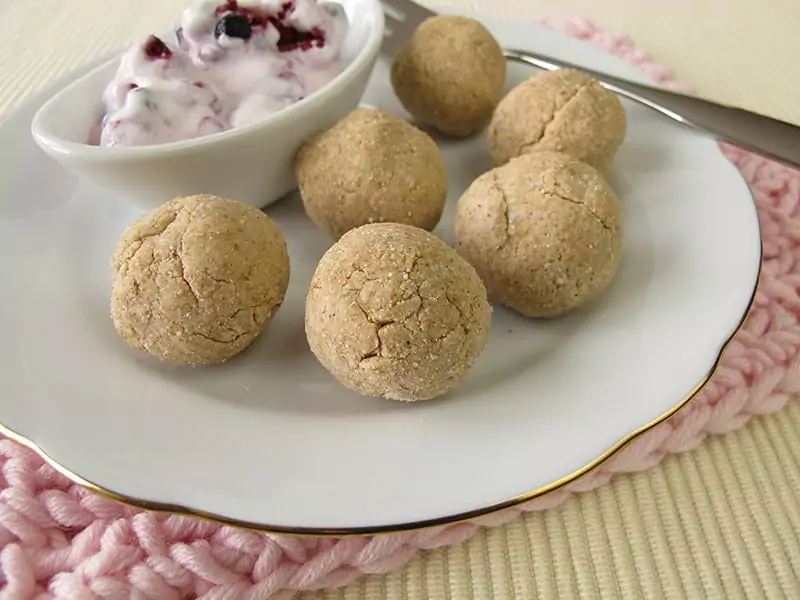 Tsampa is one of the common staple foods of Tibetan cuisine. Chefs will use roasted barley flour and butter tea to make this delicious food. And its sweet and nutty flavor of Tsampa will captivate you.
Thanks to the simple preparation, it is a favorite food of most Tibetans. It is famous in Turkestan and Mongolia's cuisine with the name "Zamba".
This recipe appeared in Tibet a few centuries ago, and when China and Tibet merged in the 1950s, it became standard on the battlefields.
Tsampa is associated with the culture of Tibet. It is a staple food during the Losar or Tibetan New Year festival. Tibetans consider Tsampa a symbol of peace and prosperity.
It Is Time To Go!
Have you ever been to Tibet and enjoyed the excellent food of this land? Pack your bags and go to discover the unique features of Tibetan cuisine. I hope this list will be a vital and valuable part of your trip.
It is a pleasure that this helpful information reaches many others through your sharing. If you feel that this list is missing any dishes, please add them in the comments. Thanks a lot!