Is lo mein vegan, or do you have to remove it from your go-to tasty menu? If you are looking for the answer, do not go anywhere because this post will have a response to your problems.
Besides, this post also introduces you to a list of vegan substitutes you can use instead of lo mein noodles and a supreme guideline for making a vegan lo mein dish. So, I bet you might not want to miss it. Now, let's get started!
Beneficial Effects Of Vegan Diet On Health
Increasing numbers of people are moving toward a vegan lifestyle due to health concerns. People who follow this diet only consume plant-based foods such as vegetables, grains, nuts, and fruits. They avoid foods derived from animals along with dairy products and eggs.
The high intake of vegetables and fruits assists in maintaining and improving both physical and mental health. Plus, good nutrition found in vegan diets can help lessen the threat of catching dangerous diseases.
Reduce Your Risk Of Getting Cancer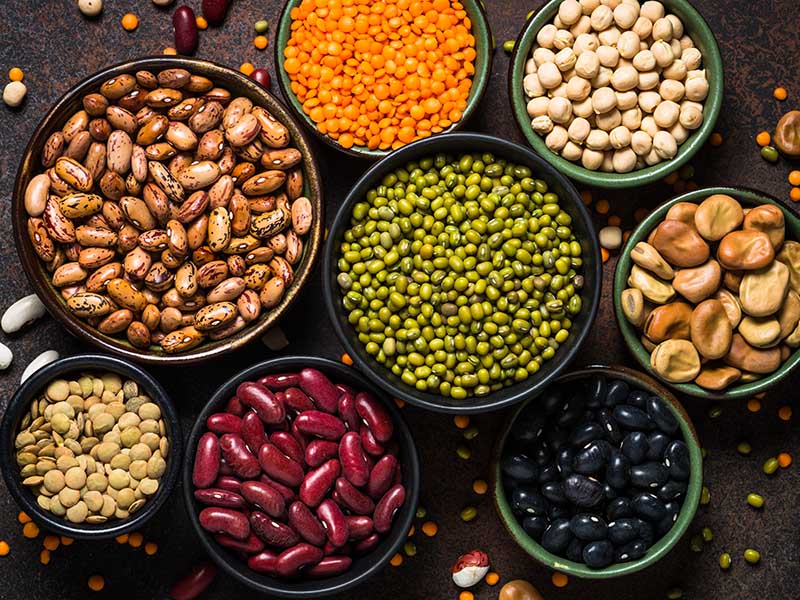 Plant-based foods such as vegetables and fruits contain dietary fiber, magnesium, vitamin C, and vitamin E, lower calories, and cholesterol. As these vitamins and compounds are protective against cancer, people who go on vegan diets have a 15% lower risk of developing cancer (1).
Lower Your Chance Of Getting Cardiovascular Disease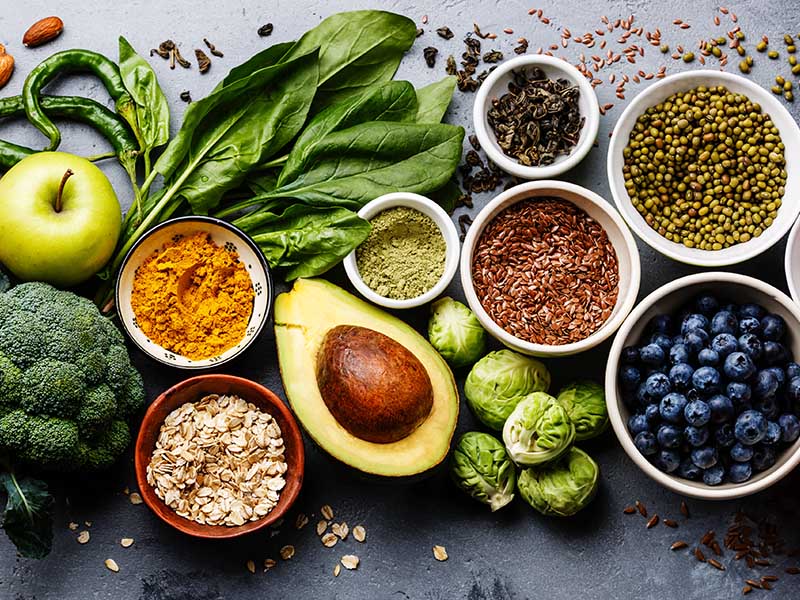 Higher consumption of fruits, vegetables, grains, soy, and nuts declines the blood lipids and LDL cholesterol. Thus, it can reduce the risk of heart diseases together with stroke.
Prevent Type 2 Diabetes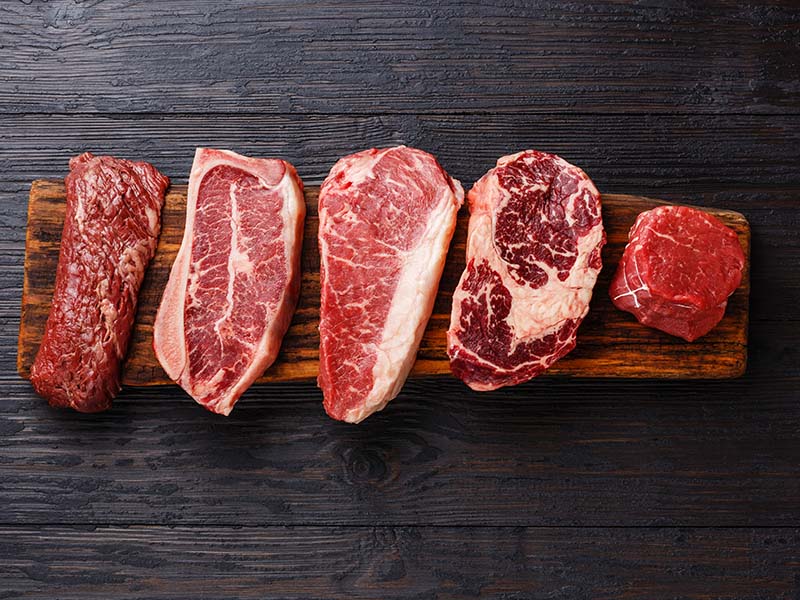 As listed before, vegans tend to have lower blood sugar levels since they remove the intake of meat and dairy products which account for a high level of sodium and nitrites (2). As a result, they may have a lower risk of type 2 diabetes.
Lo Mein Is A Savory Dish For All Eaters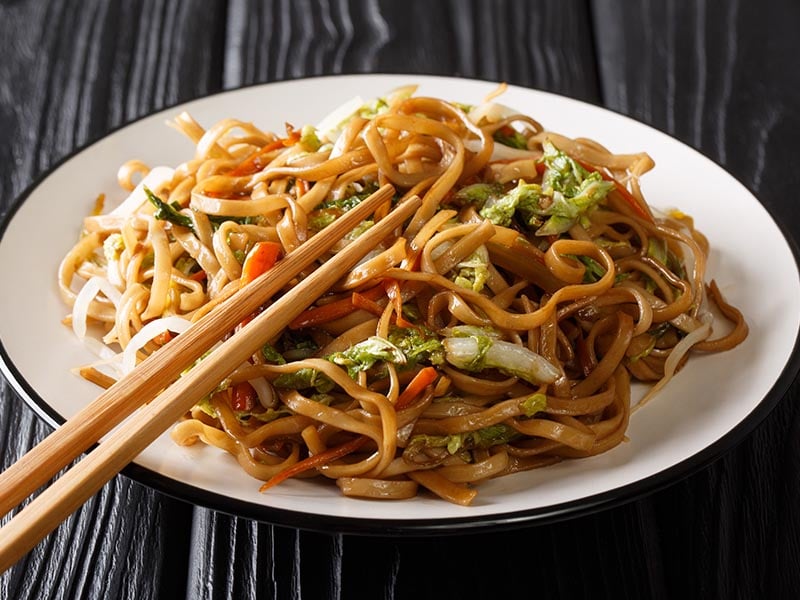 Lo mein is a Chinese food characterized by stir-fried, soft, dense noodles, sliced vegetables, and meat or shrimp. It is a must-order dish whenever you come to a Chinese restaurant in the US.
To make a lo mein dish, the chef stirs boiled noodles with vegetables and meat or seafood, then add savory sauces to enhance the flavor. For vegans, cut out animal-based ingredients and use more greens to make a veggie and healthier dish.
Is Lo Mein Vegan?
The answer can be sad but true, lo mein is not vegan. Both the ingredients and recipes can make the dish non-vegan.
To be more specific, lo mein noodles contain egg as a base ingredient. Traditionally, they are made of flour, water, and eggs added to color the mixture as well as increase the chewiness of the noodles.
Plus, lo mein is often made with different types of meat such as pork, beef, chicken, and shrimp. In this way, the lo mein becomes more attractive and mouth-watering, but it is not suitable for vegans.
The sauce holds the key to the lo mein flavor. Animal-based sauces such as fish sauce and oyster sauce are usually used for seasoning food due to their strong flavor and beautiful color.
For those factors, ordering a lo mein dish in a restaurant can be risky, especially when you follow a vegan diet. Even their veggie version seems not to be vegan. You can ask them to leave the animal source products out, but I'd rather you cook your lo mein at home.
How To Make A Vegan Lo Mein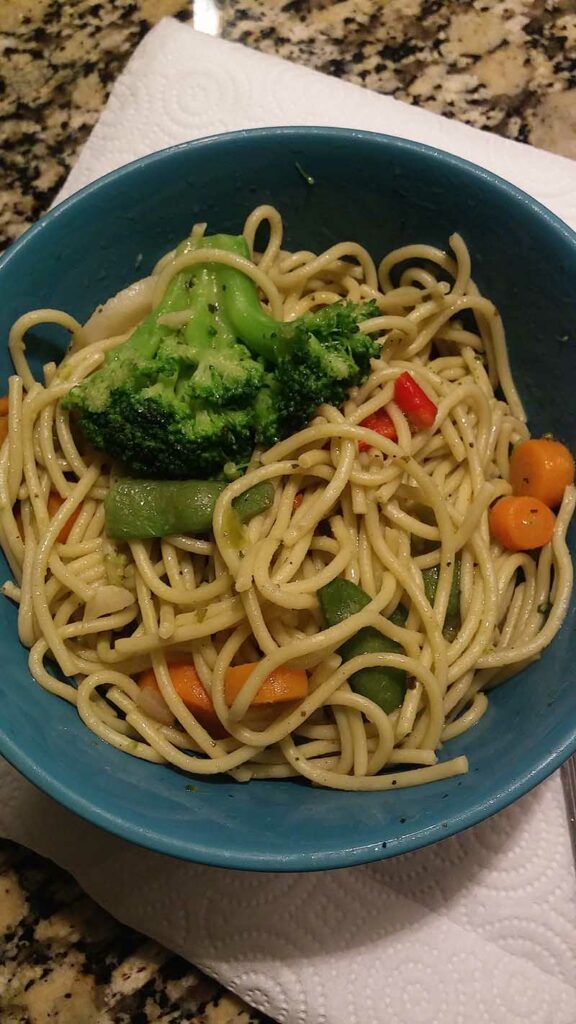 Maybe you will panic when I mention making your vegan lo mein version. Don't worry, it's not as difficult as you may think. All you need to do is make some changes in your recipe to remove non-vegan elements.
You can use noodles made of plant-based ingredients such as wheat, rice flour, etc. There is a wide range of vegan noodles available on the market. I also give you some recommendations, so read until the end to check it out.
Besides, do not add any meat, seafood, or dairy products. In this case, greens are the best replacement. They would both bring you a savory dish and provide adequate nutrition.
The sauce is the heart of every great lo mein dish. The rising popularity of vegans has led to increasing demand for vegan products. Now, you can easily get some vegan sauces without sweating to make them.
Vegan Alternatives To Lo Mein Noodles
Are you preparing to cook vegan lo mein when you suddenly realize that you don't know what noodles to use? My list below is of help to save your time and make your cooking easier.
Option 1: Rice Noodles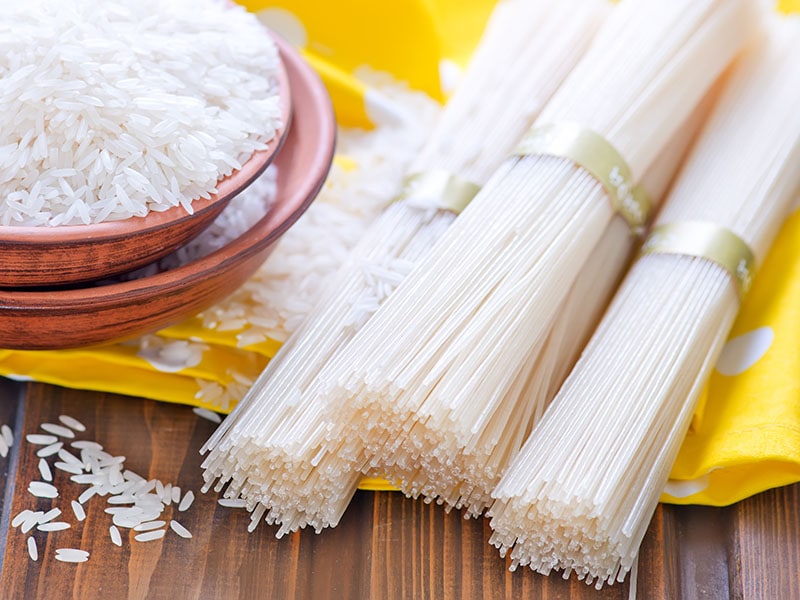 Let's try making an Asian dish with an Asian ingredient. Rice noodles are made of rice flour and water. Sometimes, you can find some rice noodles containing cornstarch or tapioca for texture and appearance purposes.
Rice noodles are slightly chewy springy and have a light taste. It can absorb the flavor of the sauces and spices well. With this option, Thai Kitchen Gluten Free Stir Fry Noodles will satisfy your taste.
Option 2: Vermicelli Noodles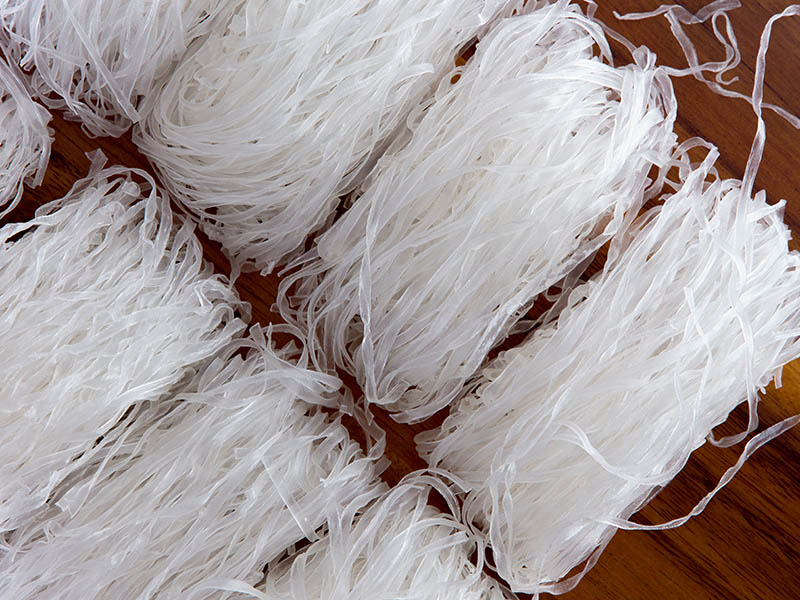 Vermicelli noodles may be familiar to people who prefer Asian strand-and-broth food. They are made of ground rice and are regarded as a thin form of rice noodles. Vermicelli usually tastes sweet and has a gritty and dense texture.
And If you're targeting a healthy carbohydrate source, the Vietnamese Rice Vermicelli Three Ladies Brand is a suitable choice.
Option 3: Ramen Noodles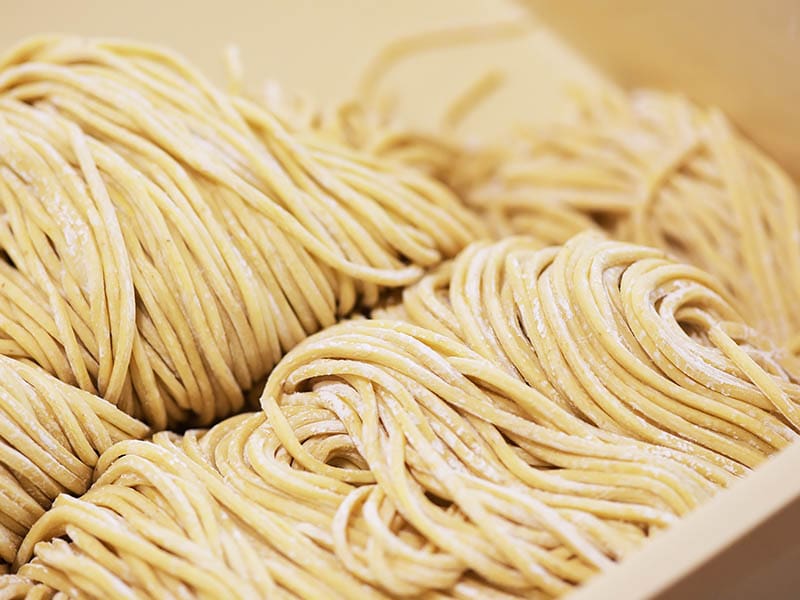 When it comes to noodles, ramen must be on top of the list. These Japanese noodles are made of wheat flour, salt, water, and an alkaline mineral called kansui.
Ramen noodles are chewy, elastic, and earthy. The best part of these noodles lies in their yellow color, which does not come from eggs. It sounds unique that the reaction of kansui and flour results in the color of ramen. You can use Simply Asia Japanese Style Ramen Noodles to enjoy traditional cuisine.
Option 4: Spaghetti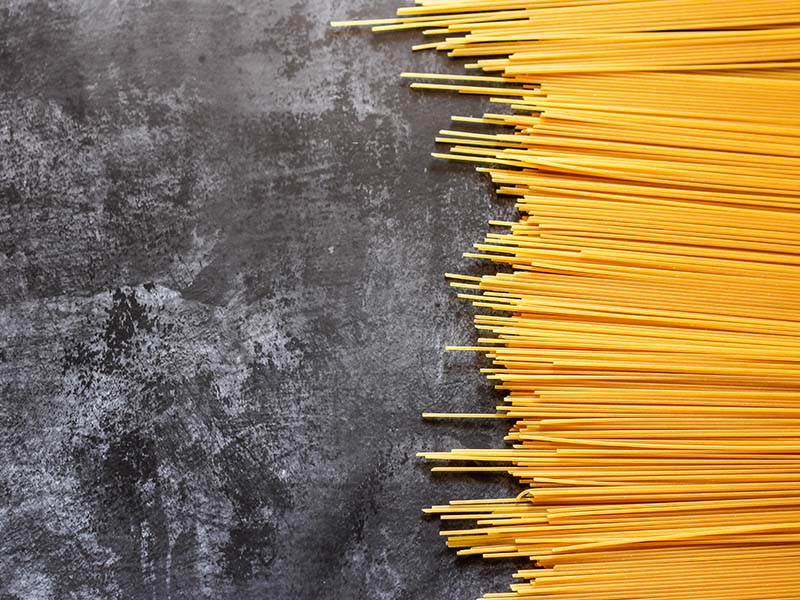 Spaghetti is made of milled wheat, water, vitamins, and minerals such as vitamin B3, vitamin B2, and Iron. It has a springy and light texture when boiling. My first choice is Barilla Spaghetti Pasta and there's a chance you've already used it in your kitchen. A healthy vegan alternative to lo mein, isn't it?
Option 5: Capellini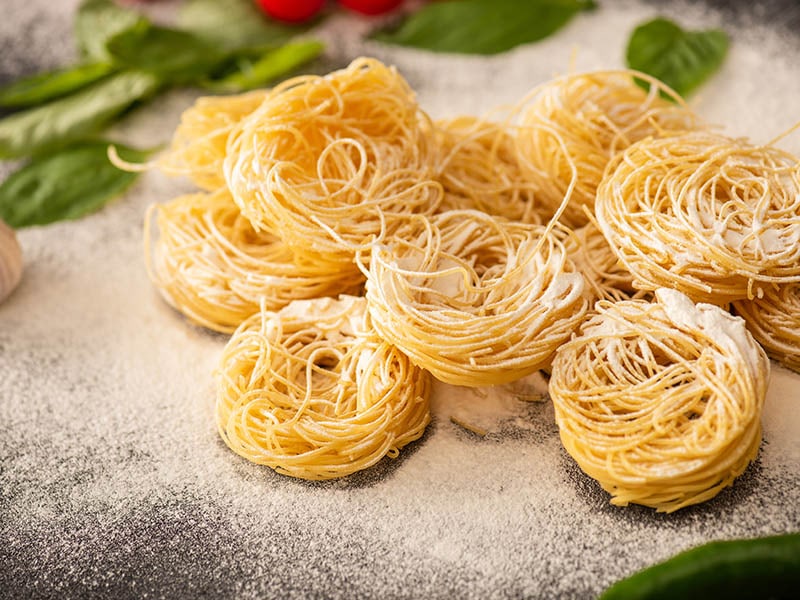 Capellini is another form of pasta with long, thin, and yellow string, and it is also known as Angel hair. It has the same shape as spaghetti, but it has a brighter color. Capellini has a delicate and soft texture and taste.
So, your lo mein will be just like angel hair with delicious flavor, thanks to La Molisana Capellini. Try it next time when you make lo mein!
Option 6: Soba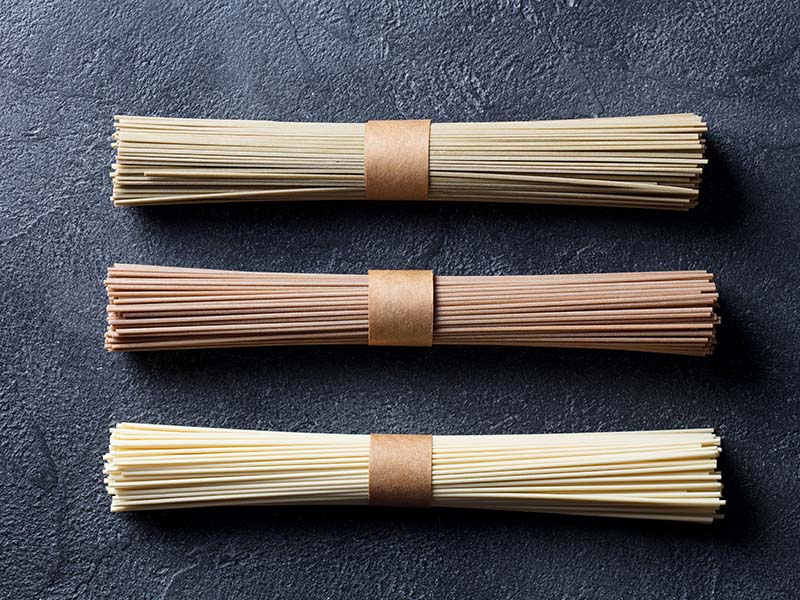 They are made from wheat and buckwheat flour – a highly nutritious whole grain, so they are darker in color than usual noodles. Soba has a delicate earthy, and nutty flavor. You will love Hakubaku Organic Soba because it is the tastiest and healthiest soba out there.
Option 7: Udon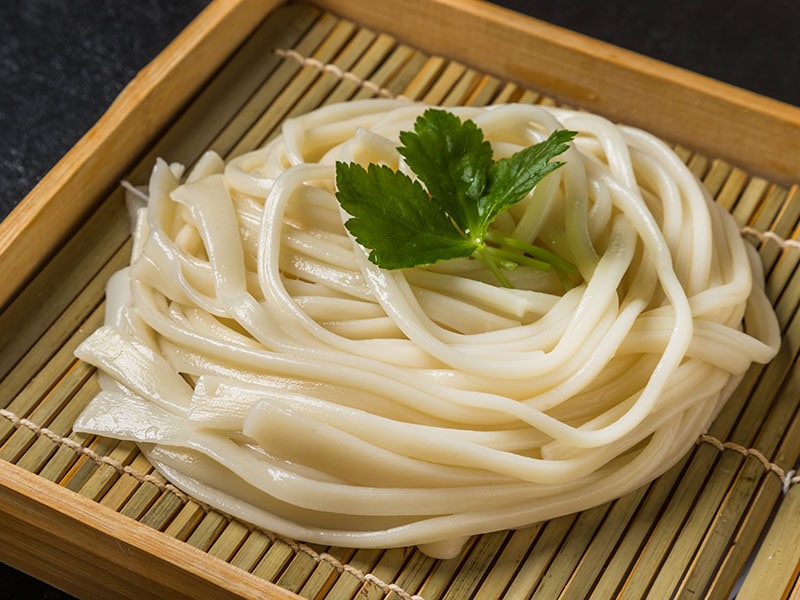 Udon noodles are made of wheat flour, specializing in thick and white color. When cooking, they are soft, chewy, but still savory. They also have a springy and doughy texture. I highly recommend using Hakubaku Organic Udon if you want to have the perfect texture and delicious flavor.
Option 8: Vegan Lo Mein Noodles
In case you want to keep the traditional flavor of lo mein noodles, vegan versions are available on the market: Simply Asia Chinese Style Lo Mein Noodles and Organic Planet Traditional Whole Wheat Lo Mein Noodles. They are made from organic wheat flour and sea salt with a lighter and smoother texture with a more delicate flavor. Now, a vegan lo mein is no more a problem!
Other Ingredients To Cook Vegan Lo Mein
Just noodles cannot attract the sense of taste from eaters. However, other ingredients, including vegetables, sauces, and sesame oil, also improve the quality of lo mein.
Vegetables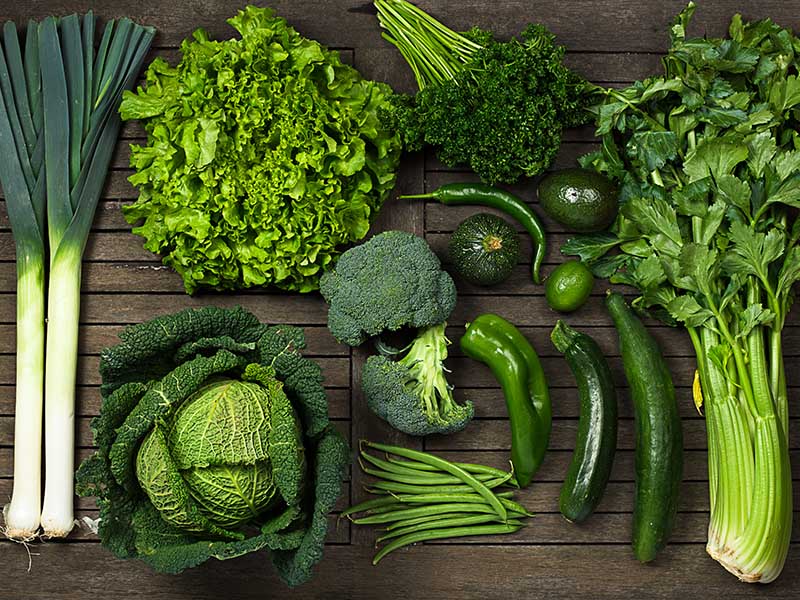 Greens are an indispensable part of enhancing the visuality and nutrition of a lo mein dish. With a large number of vegetables, you can choose any type that suits your taste and recreate your recipe.
Toppings are the secret substance behind a tasty lo mein. To make a glamorous dish, don't forget to add onions, black pepper, and sesame seeds.
Type Of Greens To Cook Lo Mein
Here are some recommendations to diversify your choice of vegetables:
| | |
| --- | --- |
| Name | Suggested vegetable |
| Leafy vegetables | Cabbage, broccoli, Chinese cabbage, spring onion, Bok choy, choy sum, … |
| Legumes | Peas, green beans,… |
| Mushrooms | Button mushrooms, shiitake mushrooms, king oyster mushrooms, … |
| Root vegetables | Carrots, celery, onion, … |
Note: Do not limit your choice to this table. Feel free to select any vegetables you want because cooking is creative and enjoyable.
Alternative Sauces
If you ever find yourself in need of vegan-friendly condiments, here are my recommendations:
Soy Sauces
Plenty of soy sauces on the market can make you distracted and find time-wasting if you have to check their ingredients one after another. I recommend using products from Pearl River Bridge – China's top soy sauce brand.
Each type of sauce below has its characteristics. You can choose the most suitable to your taste or mix them to balance the flavor.
You also can make soy sauce at home with basic ingredients. Give it a try and tell me if it works!
How to make homemade soy sauce with Korean flavor.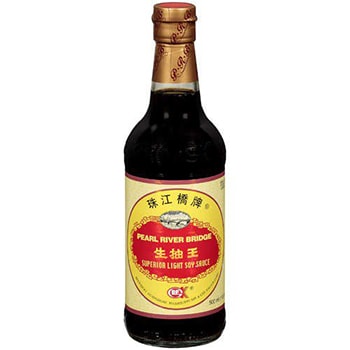 Light soy sauce is made from soybeans and wheat flour. This sauce has an intensely salty, lightly sweet taste, and it does not change the color of the food much. It goes great in stir fry and adds flavor to lo mein noodles.
After using it for seasoning, remember to store it in the refrigerator to maintain its quality.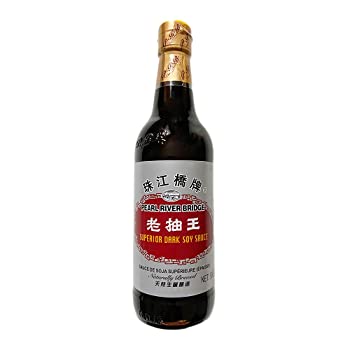 Dark soy sauce has a sweeter and less salty flavor than light soy sauce. It has a dark red-black color, so the dish gets darker caramel when added. Dark soy sauce has a rich and intense flavor, so do not put too much in your dish. It should be an essential component of your lo mein recipe.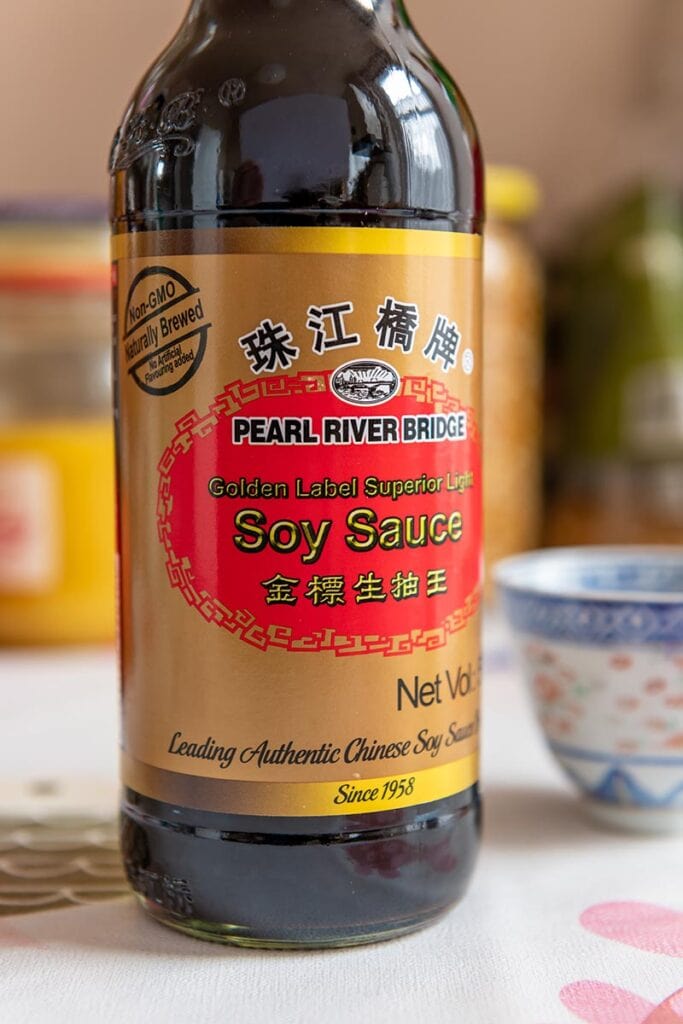 This type of soy sauce has a fragrant and fresh flavor with a clear, pale amber color. It is sweeter and more consistent than others as it involves more sugar and wheat. It is a great choice for dipping or finishing before serving in dishes.
Vegan Stir-Fry Sauce
In a dish where the sauce is the main flavor, like lo mein, using vegan sauce is the perfect way to season. My suggested products below will expand your choices:
Organic Asian Fusion Sesame Teriyaki Sauce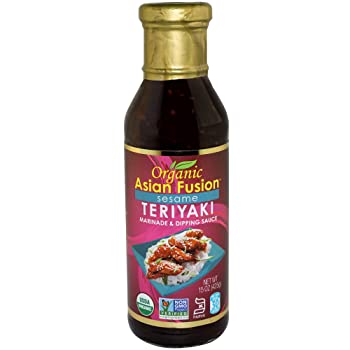 This product is made with all plant-based ingredients namely organic tamari soy sauce, organic sugar, water, etc. It has a sweeter taste than other varieties and a low amount of sodium, so this teriyaki sauce perfectly complements your homemade lo mein.

Kikkoman brand is one of the world's leading manufacturers in the soy sauce industry. Its products are made with a traditional Japanese method to create a clear reddish-brown color sauce.
The flavor of Kikkoman Sauce is a blend between sweetness and sourness that enhances the color along with the flavor of dishes when used.

You may have seen this brand before as it has an international prestige in manufacturing sauce. Sempio sauce is made with a combination of pear, apple, aromatic vegetables, and soy sauce. It enriches the flavor of your lo mein thanks to its versatile sweet and salty taste.
Lee Kum Kee Vegetarian Stir-Fry Sauce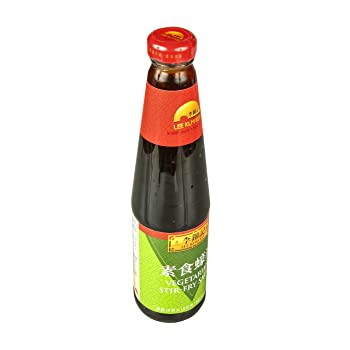 This is a product commonly used by vegans and vegetarians made from natural plant-based ingredients. It has an even, velvety-smooth texture which is an ideal vegan sauce to enrich your lo mein dish.
Vegan Oyster Sauce
Who says that you cannot use oyster sauce when you are a strict vegan? But don't mislead, the vegan version of oyster sauce is coming to you:
Wan Ja Shan Vegetarian Mushroom Oyster Sauce

Wan Ja Shan Mushroom Oyster is manufactured from mushrooms, shiitake mushrooms, soybeans, wheat, and salt. Thanks to the umami flavor in shiitake mushrooms, this sauce has mostly the same flavor as real oysters. Therefore, you can make a vegan lo mein dish that has an original taste.
Lee Kum Kee Vegetarian Oyster Flavored Sauce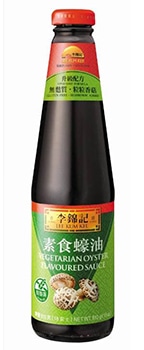 Similar to other vegan oyster sauces, Lee Kum Kee's sauce also contains shiitake mushrooms but has a strong flavor. This product has a velvety, evenly smooth texture and sweet taste, making it a beautiful and flavorful dish.
Sesame Oil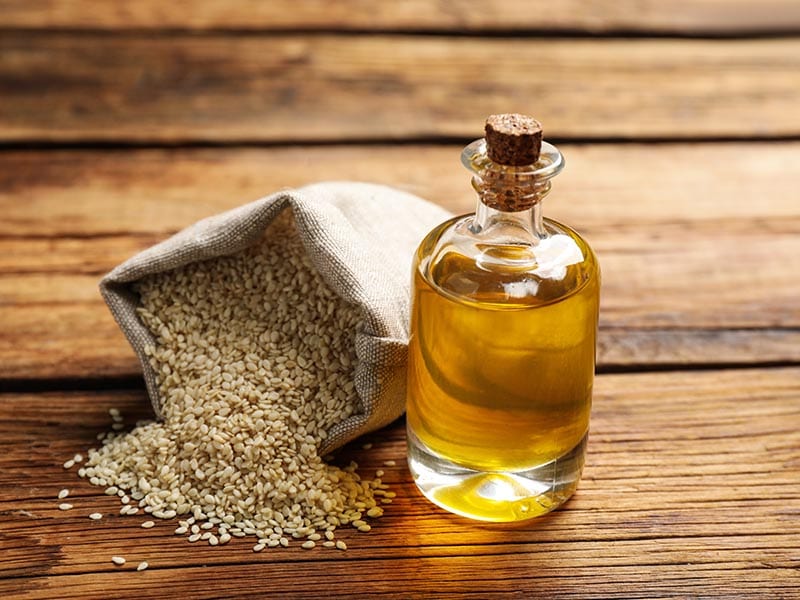 Maybe you don't know that sesame oil is often used for cooking as a marinade due to its intense flavor. It also provides healthy fat and compounds that are good for your health.
Here are the top 5 high-quality sesame oil you can try: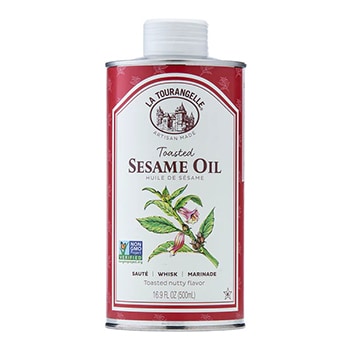 Unlike other industrialized products, La Tourangelle toasted sesame oil is manufactured by traditional methods to keep the natural nutrients, and flavors of sesame seeds.
This oil has a strong, rich flavor and a golden-brown color. Just 1 – 2 teaspoons can leave a toasty, nutty taste and wonderful scent for your dish.
You can make tasty homemade salads with La Tourangelle Toasted Sesame Oil.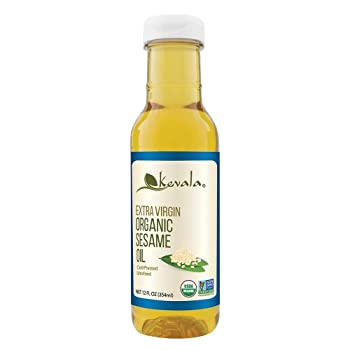 You can rest assured that Kevala Organic Extra Sesame Oil is a healthy and natural product. It is made with premium USDA organic certified sesame seeds low-heat method to extract high-quality oil.
It has a pure yellow color, a slightly sweet taste, and a nutty aroma. Using for sauteing vegetables or marinating will blend easily into your dish.

With a long history of the foundation, Kadoya is one of the top brands in Japan that manufactures sesame oil products. It will bring you purity and quality with a high food standard.
Kadoya Pure Sesame oil has a deep nutty flavor and appetizing aroma. It is an ideal item for sesame oil to add to noodles.

Napa Valley Naturals is a famous brand of culinary oils and vinegar that set the industry gold standard for taste. And this sesame product is no exception.
Extracting sesame seeds by cold-pressing technique to create premium and pure flavor, Nâp Valley Naturals Organic Cold Pressed Sesame oil has a light yellow color, fresh taste, and mild aroma. I can confirm its quality will be helpful to your dish.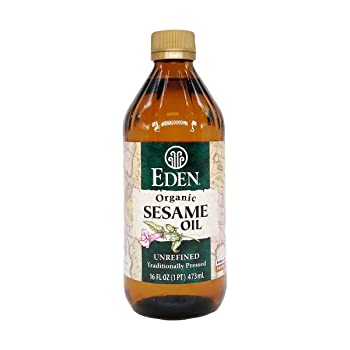 This organic sesame oil is manufactured by Eden Food – a senior brand of organic, traditional food. It is made only from selected organic sesame seeds and produced without any chemicals.
Eden's sesame oil has a clear, bright color, subtle aroma, rich flavor, and nutrients such as sesamol, sesamin, omega 3, and omega 6. This is a delicious ingredient for a vegan lo mein dish.
Sample Recipe To Make Vegan Lo Mein
If you get confused about how to cook a lo mein dish, my following recipe can be handy for you. Let's try an easy 15-minute, scrumptious vegan lo mein with spaghetti :
Ingredients:
400g of Spaghetti
1 onion
3 cloves of garlic
1 red bell pepper
1 Bok choy
1 stalk of spring onion
1 tablespoon of chili paste
2 tablespoons of sweet soy sauce
Step 1: Preparation
You need to prepare a large pot of water and boil it. In the meantime, slice onion, red bell pepper, spring onion, and chop garlic.
Step 2: Cook The Spaghetti/Noodles
Put spaghetti/noodles in the boiling water and stir it. Simmer for 5 – 10 minutes until they are soft and drain them.
Step 3: Mixture Of Bok Choy, Garlic, Onion, Red Bell Pepper
While waiting for the spaghetti, saute garlic and onion in hot oil until fragrant. Add the red bell pepper and the bok choy. Stir this mixture for about 2 minutes.
Step 4: Add Cooked Spaghetti
After adding chili paste, put the cooked spaghetti and stir to mix all ingredients. Tasting to fit you.
Step 5: Finish!
Finally, add the spring onion. Stir this mixture until they are all fragrant. Then decorate the dish and enjoy your lo mein!
Note: This recipe is solely for reference to instructions on how to make a vegan lo mein. You can replace or add more ingredients with your choice!
Start making your delicious vegan lo mein.
FAQs
You can get into some struggles when cooking your vegan lo mein. So this part will explain and provide you with some necessary information about tips and methods to make a perfect dish.
Go Vegan, Go For Your Lo Mein
All things considered, lo mein is not vegan as you think. But it does not mean that you have to delete it from your list. Making your lo mein by creating new recipes without animal products is the point.
Note: Do not forget to list all the things you need before shopping to make your cook easier.
With this detailed information, I hope my article gives you some help. When you finish your lo mein or if you have any idea to renew the dish, share it via comment on this post. I'm looking forward to seeing mouth-watering lo mein dishes from you.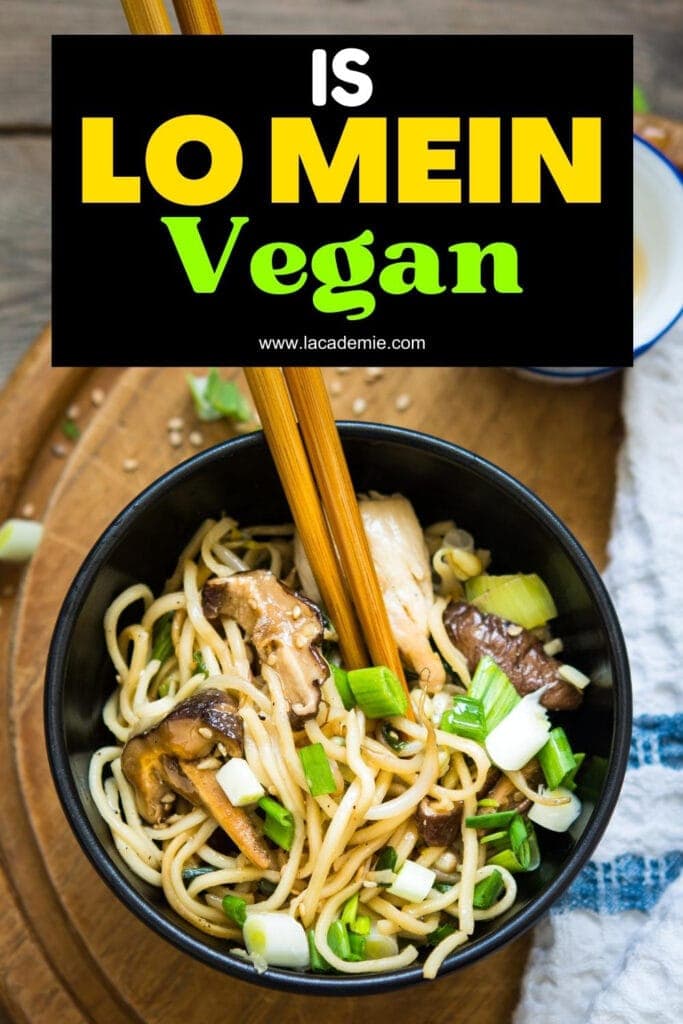 References
Monica Dinu, Rosanna Abbate, Gian Franco Gensini, Alessandro Casini & Francesco Sofi
Healthline.com.2021. Four food choices that greatly increase your diabetes risk.