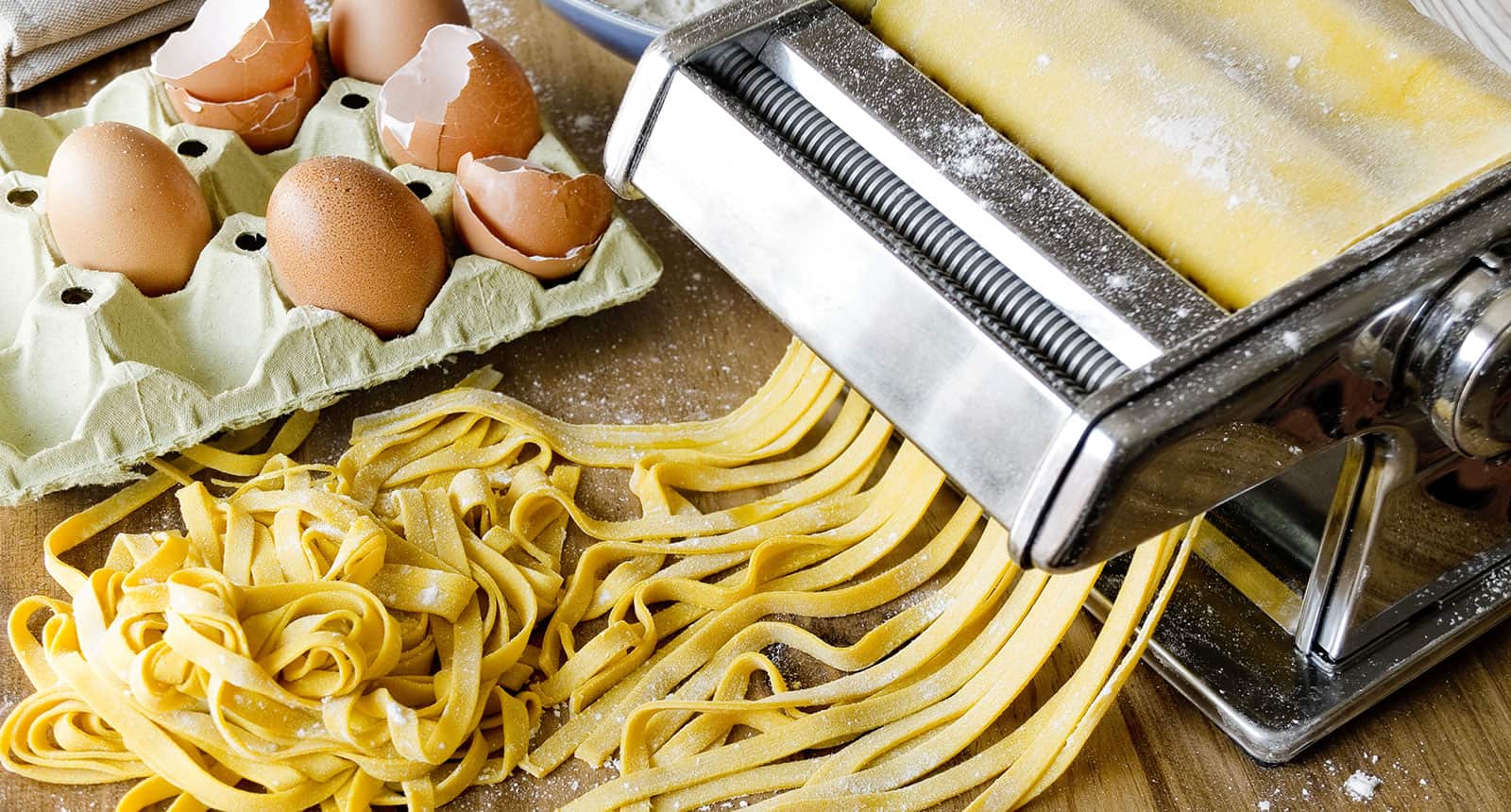 Nowadays, people tend to place unparalleled emphasis on the flavor and consistency of the food. Having a pasta machine in the kitchen may be one of the most worthwhile investments, particularly for someone who does not want to be involved in the process of preparing the dish entirely by hand.
Moreover, it is also worthy to invest in an excellent pasta cooking pot from good brand names with high customer satisfaction. With a pasta machine and pasta pot, nothing can stop you from making plenty of mesmerizing dishes now.
Pasta is considered a staple food in many parts of the world, and the pasta machine has become a convenient tool for most kitchens. However, cleaning the pasta machine requires a bit of patience and, most importantly, knowledge on how to do so.
Without hesitation, let's go!
What Is A Pasta Machine?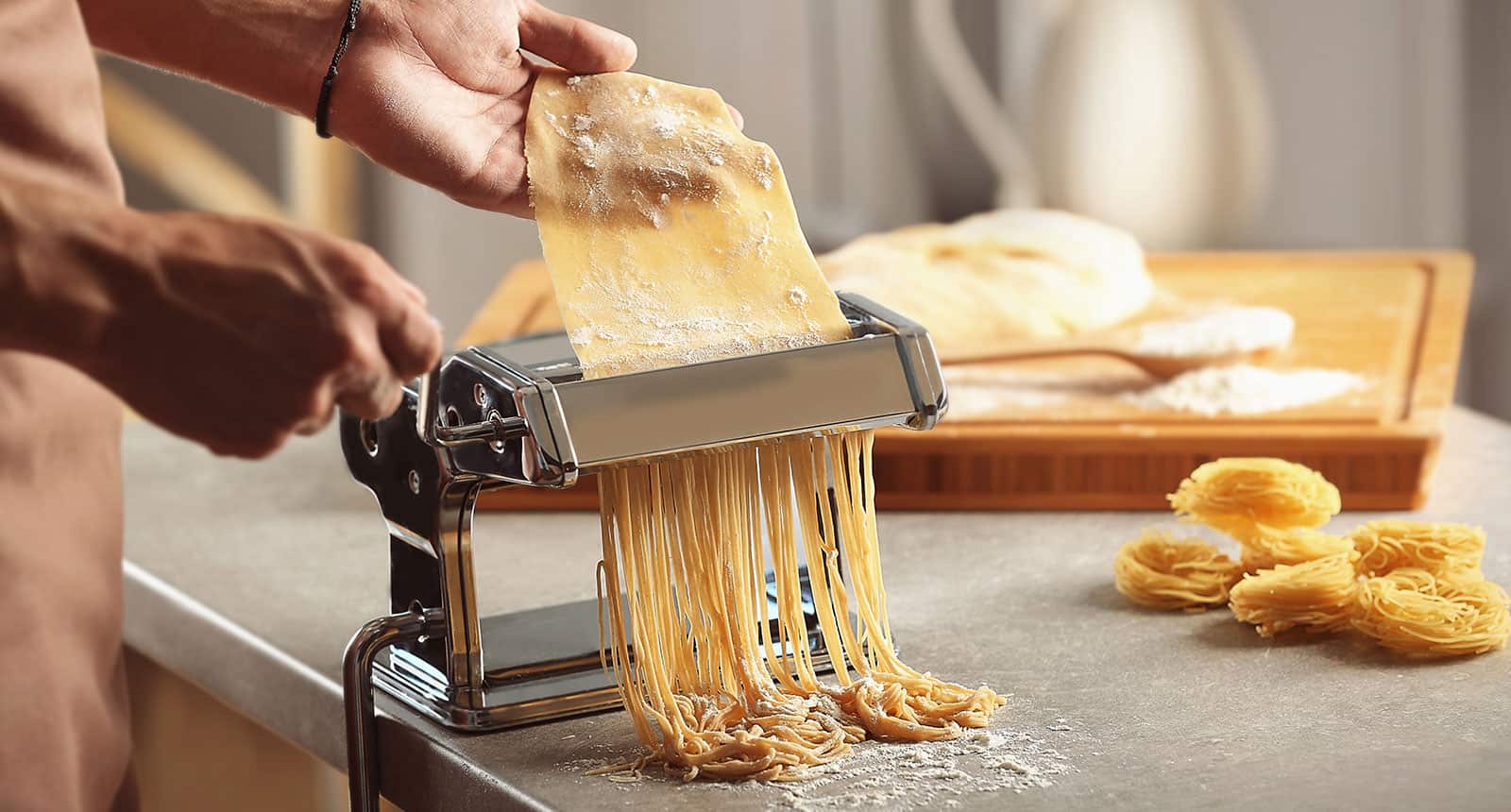 A pasta maker gives you perfectly thin rolls of dough that you can cut into any shapes and sizes you desire. Some manufacturers offer high-end options, often with attached extruders and cutters included, allowing you to produce almost every type of dough for any kind of pasta you want to make.
There's really nothing wrong with buying pasta straight out of a store, but taking the extra steps to make it yourself will be more than worth the effort.
With a pasta machine, you can personalize your pasta down to the smallest details like free-range eggs and higher-quality flour while also keeping a stable level of consistency regarding the texture and feel of the dough.
And nothing can beat a homemade pasta paired with its side dishes to make the most fulfilling dinner. I guarantee they will make you feel like sitting in a high-class restaurant with fancy dishes.
One more added benefit is that you can make a large portion of it and leave it in the fridge for a long time, making it plausible to whip up a dish of al dente goodness even on weeknights!
Types Of Pasta Machines
In fact, though there are differences between pasta and noodles, they also share some similarities. For example, both noodle and pasta machines are grouped into two types: manual and electric machines. Here I will tell you some characteristics of these two types.
Manual Pasta Machine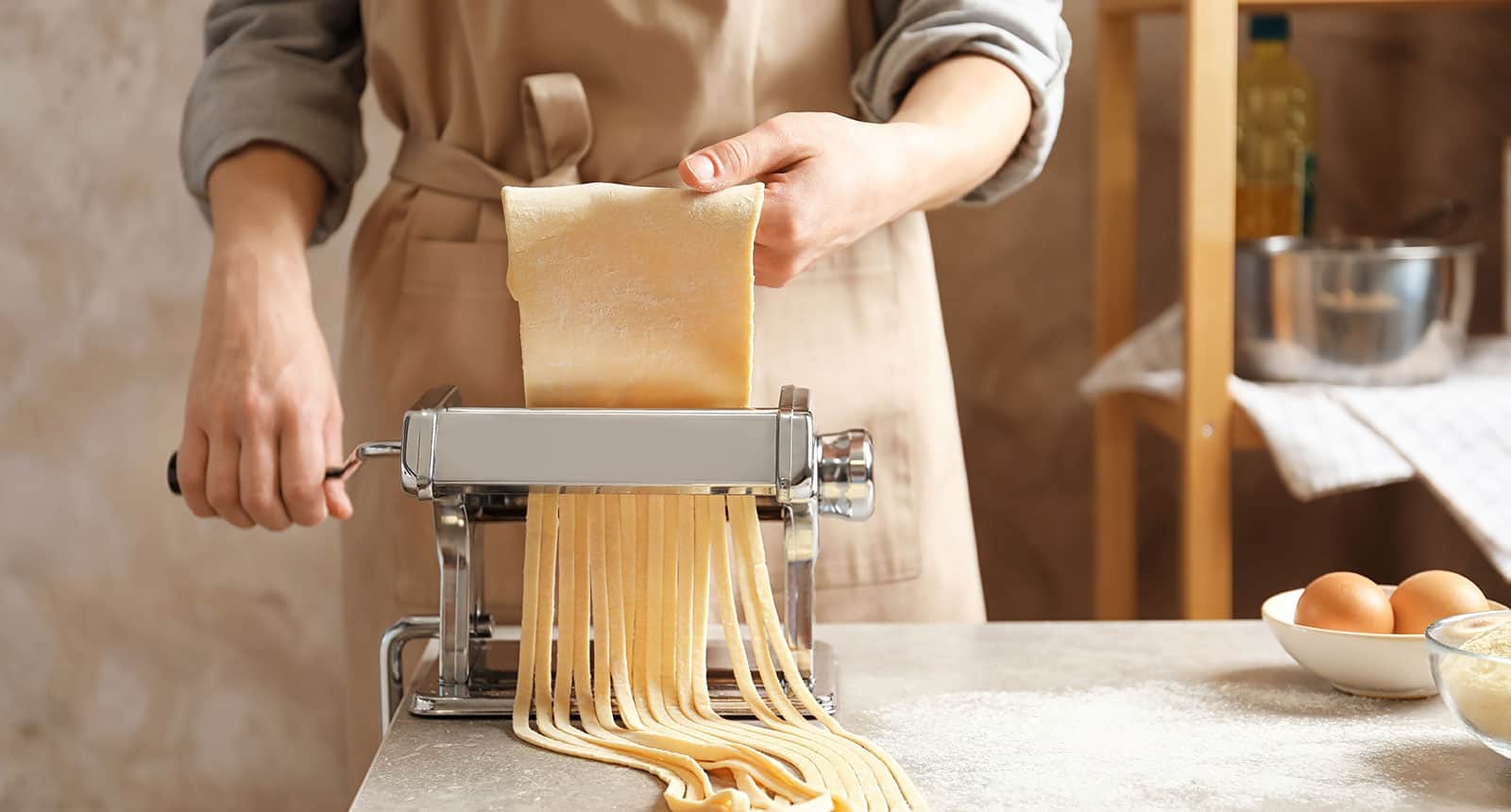 Manual Pasta makers are still present in many modern-day households because of their affordability, low maintenance, and simple operating mechanics. Most models you will find on the market today are adorned with a chrome-plated exterior with a crank on one side of the machine.
The way it works is similar to that of a meat grinder, you feed the dough through the funnel using a crank, and the result is a satisfying long sheet of pasta.
One disadvantage to this sort of machine is that it requires you to juggle multiple tasks simultaneously, like turning the hand wrench while feeding the dough mixture into the machine and catching the pasta rising out of the opposite end.
It's made simpler with two individuals, yet on the off chance you like to keep your hands free to control the pasta, a drive motor accessory is highly advised.
Electric Pasta Machine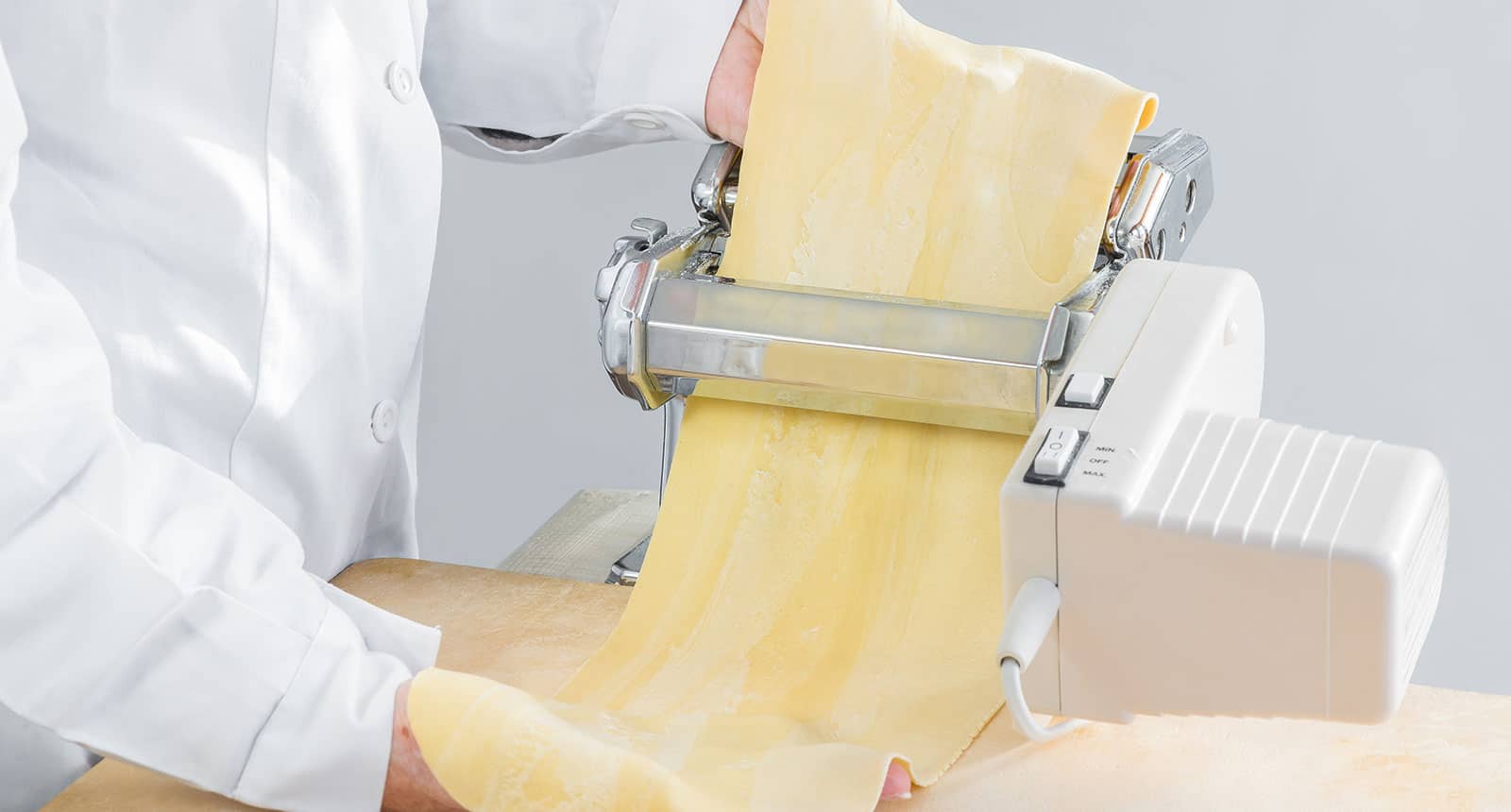 If you have money to spare, it's best to go with an electrically powered pasta maker. You'll be surprised how much time you can save on just making dough alone. All you have to do is pour some water into the dough, and the machine will automatically mix, and the motor will extrude the pasta out to the desired shape depending on the die you use.
On the more high-end spectrum are premium models that mix and knead the dough for you, which completely eliminates the laborious work involved, but this would also mean a higher price tag.
Although most automated pasta machines are now quite well-built and not prone to failures, they still require a bit of effort to clean and maintain. This is due to the fact that they have more complex inner workings with electronic components intricately placed in inaccessible areas, making it difficult to clean without disassembling them first.
How To Clean An Electric Pasta Machine?
No one can deny pasta machines' versatility. You can even make your favorite pasta shapes like ziti and penne, especially with electric pasta makers. However, you need to know how ziti differs from penne or other pasta types to find an appropriate machine.
Back to the main topic, here is the detailed guide on how to clean an electric pasta machine, and I am going to list some tools you will need for this task.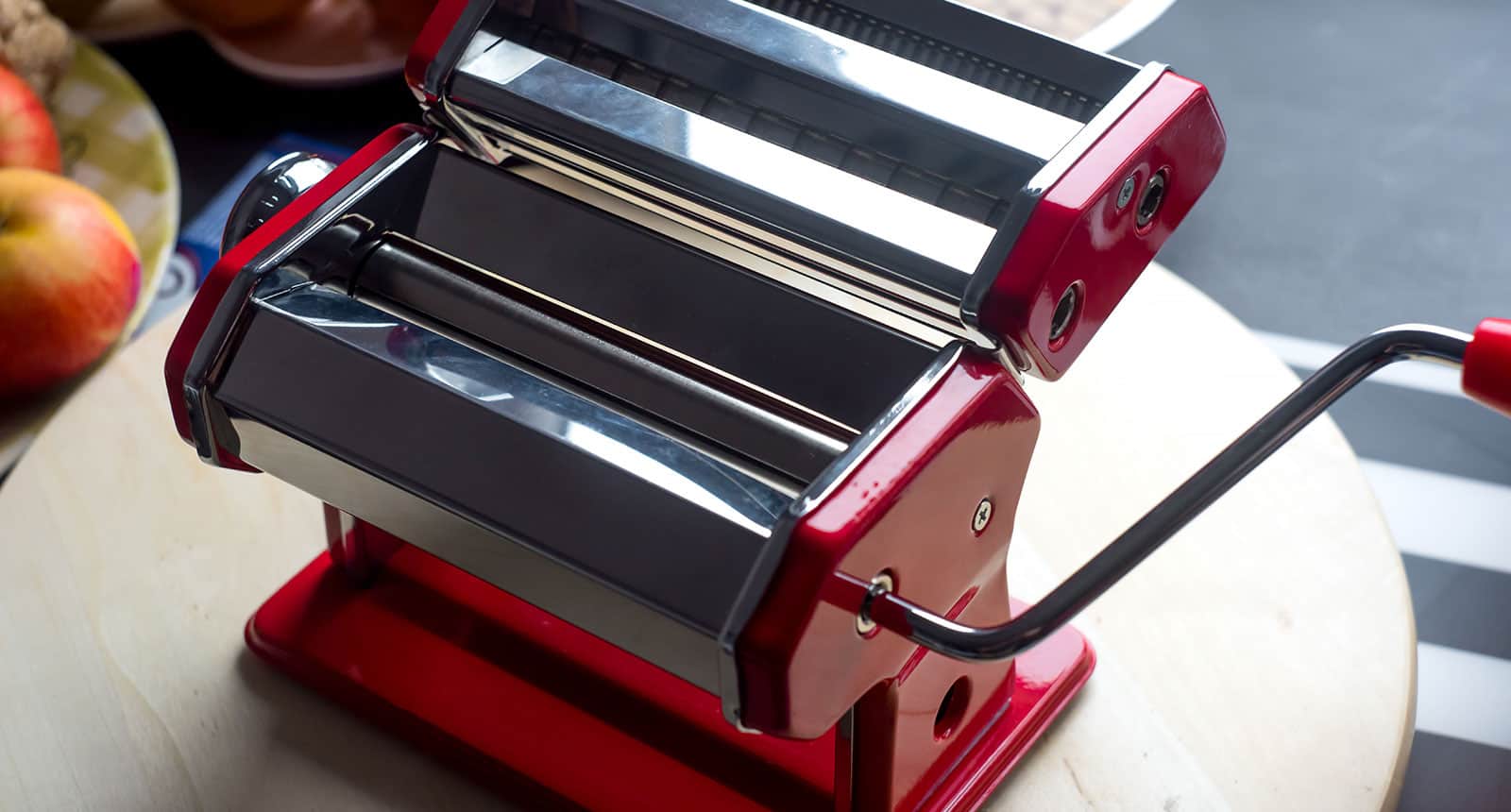 What You Need:
Soft, damp cloth
Dish soap
Warm water
Dishwasher (optional)
Step-By-Step Guide
Follow the 6-step formula and read the useful notes for safe and effective cleaning.
Step 1: Refer To The User Manual
You know that the pasta machine of each different brand comes with various features as well as the specific guide to take care of it. Therefore, the first step in the cleaning process should start with reading the user manual.
In case you forget the place you left the user manual, you can easily find the PDF by searching the brand and the model number of your machine online.
Step 2: Unplug The Pasta Machine From The Power Source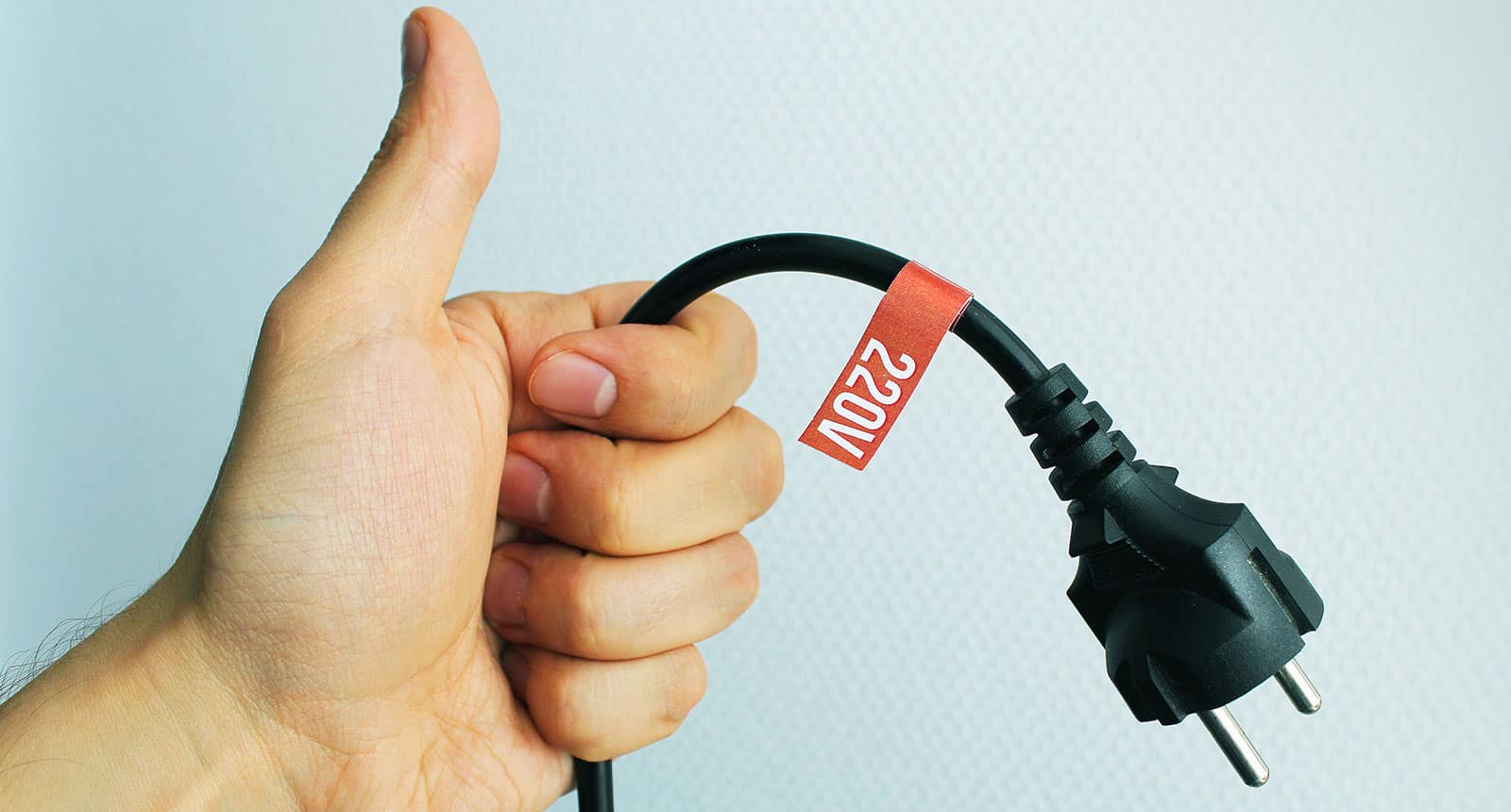 Make sure that your machine is not plugged in before attempting to do anything else. As you know, it is dangerous if you clean your pasta machine without unplugging it. Your fingers may get entangled in the rollers, or you may get electrocuted while cleaning them. Therefore, it is important to note that you must unplug the machine first.
Step 3: Remove The Detachable Accessories
It's been a consensus among users that you should remove any detachable parts from the machine first to clean them separately. Rollers are often the part that gets gunked up with dough the most. Take a piece of slightly damped cloth or clay and feed them through the rollers as you usually do. Doing this will certainly clear out any debris sticking on them.
Step 4: Clean Dishwasher-Safe Components With A Dishwasher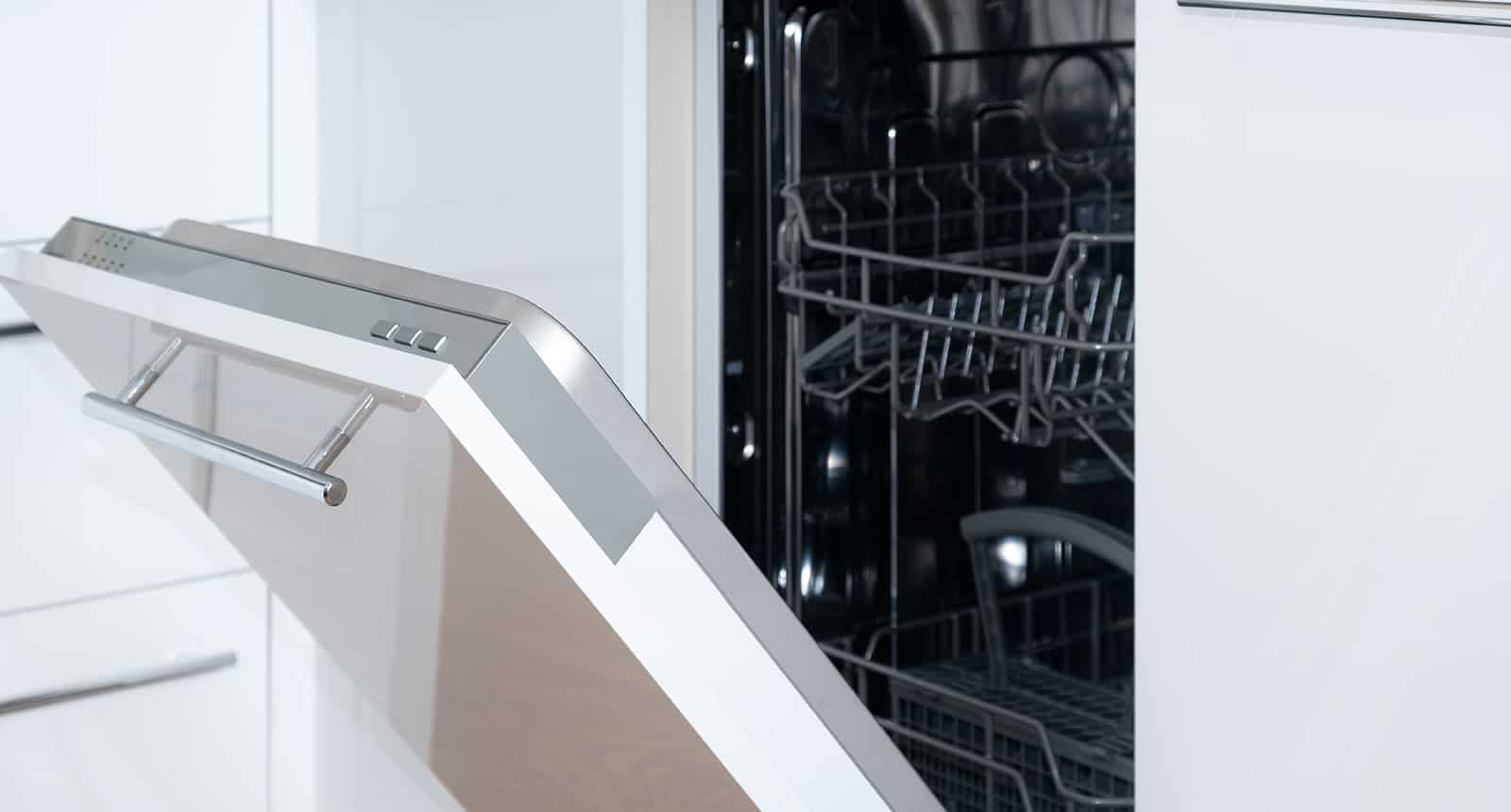 The pasta machine has some detachable accessories that are safe to go into the dishwasher, particularly plastic parts. Remember that you just put the dishwasher-safe components in the dishwasher, not the whole machine!
Step 5: Handwash The Components That Are Not Dishwasher-Safe
Hand-washing is recommended for components made of copper, brass, aluminum, or bronze. Wipe down the pieces easily with dish soap, warm water, and a fluffy, clean towel. After that, leave them dry thoroughly!
Step 6: Clean The Machine's Body
After treating the detachable components, it's time to focus on the body of the unit. Use a clean, soft, damp cloth and wring the machine's body out thoroughly. Run the damp cloth over the whole pasta machine's exterior to remove any flour or dough fragments.
Repeat the process with another damp cloth. To remove rough stains from the unit, you can spray it with the all-purpose cleaner and kindly use a soft cloth to wipe it.
Notes:
Never submerge or soak the whole electric pasta machine into the water.
As a common viewpoint, stainless steel pieces should not be washed in the dishwasher. You should wash them by hand or rinse them with warm water for easier cleaning.
If you are unsure whether the machine's parts are dishwasher-safe or not, you should handwash them. Hand washing is just as effective for cleaning both plastic and stainless steel.
You have to let the components dry because they may get rust if you heave them wet. Moreover, wetness can promote the growth of bacteria.
Do not unscrew or disassemble the pasta machine if the manufacturer warns against it. Doing this may cause the machine to break down. This is unsafe for electronic equipment and may result in irreversible injury.
When cleaning, not to the cord of the electric pasta machine's cord gets wet for safe cleaning.
The following video may help you easily imagine how to clean an electric pasta machine, let's spare some time to watch it!
How To Clean A Manual Pasta Machine?
Manual pasta machines can be made of stainless steel, wood, copper, and more. Each type of material requires different cleaning techniques, and I am going to tell you all about them.
Stainless Steel Manual/ Handcrank Pasta Machine
As stated before in this article, manual pasta machines are considered the most hassle-free out of the two when it comes to cleaning. Most brands have decided to go with stainless steel when manufacturing their products because of the material's resilience and sturdy properties.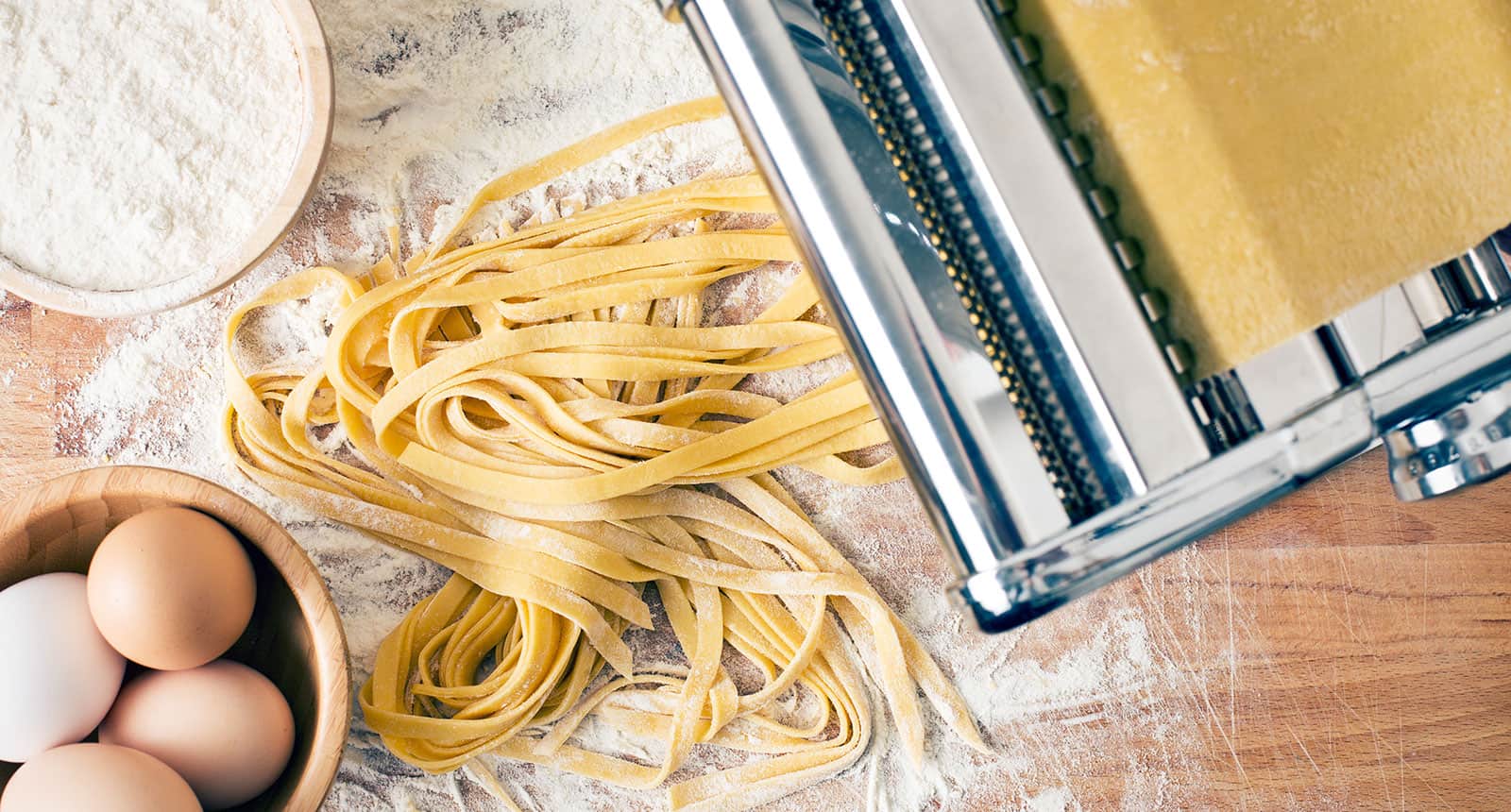 What You Need:
Polymer clay/ Play-Doh/Scrap dough
Brush with short bristles/ Compressed air
Soft cloth
Wet wipes/ Baby wipes
Step-By-Step Guide
Let's start to see how you should clean the stainless manual pasta machine!
Step 1: Read The User Manual
You have to check the user manual for how to detach the manual pasta machine. Find the PDF by searching the item name and model number if you forgot where you had placed the user manual.
Step 2: Remove The Detachable Parts
Like an electric pasta machine, a manual/hand-crank pasta maker also comes with a few detachable parts. Remove the C-clamp and other accessories, such as those for various varieties of pasta, and set them aside for separate cleaning. You should pay attention to the roller of the manual pasta machine since it is likely to get dirt the most.
Step 3: Remove Excess Crumbs, Flour, And Dough Pieces
A great way to remove excess crumbs, flour, and bits of dough is using polymer clay. In case you do not have polymer clay, you can make use of Play-Doh, scrap dough, or something similar with them can also lead to the same result.
Run one piece of polymer clay 3 to 4 times through the manual pasta machine. Clean it part of the machine by moving the piece of polymer clay up and down. The polymer clay will catch all the excess crumbs, flour dough pieces and help you completely clean the pasta maker.
Fun Fact: Pasta maker cannot only make fresh pasta, but it can also be used for softening out polymer clay pieces.
Step 4: Clean The Crevices
Flour and dough may get entangled in the tiny cracks. A brush or compressed air can be of great help in cleaning the crevices of the manual pasta machine. A brush with short bristles is usually included when you order the pasta maker. In case there isn't any brush, you can seek the help of compressed air.
Step 5: Clean The Rollers
In this step, you a soft cloth to wipe the roller's top. Slowly spin the hand crank while moving the cloth backward and forward. This procedure should be completed with a gentle movement—no rough scrubbing is needed. You can use the wet wipe or a baby wipe in this task.
Step 6: Clean The Machine's Exterior
Like step 4, you can use a wet wipe, a baby wipe, or a clean damp cloth that is wrung well to clean the exterior of the machine and remove any flour or dried dough pieces as well as smudges or stains.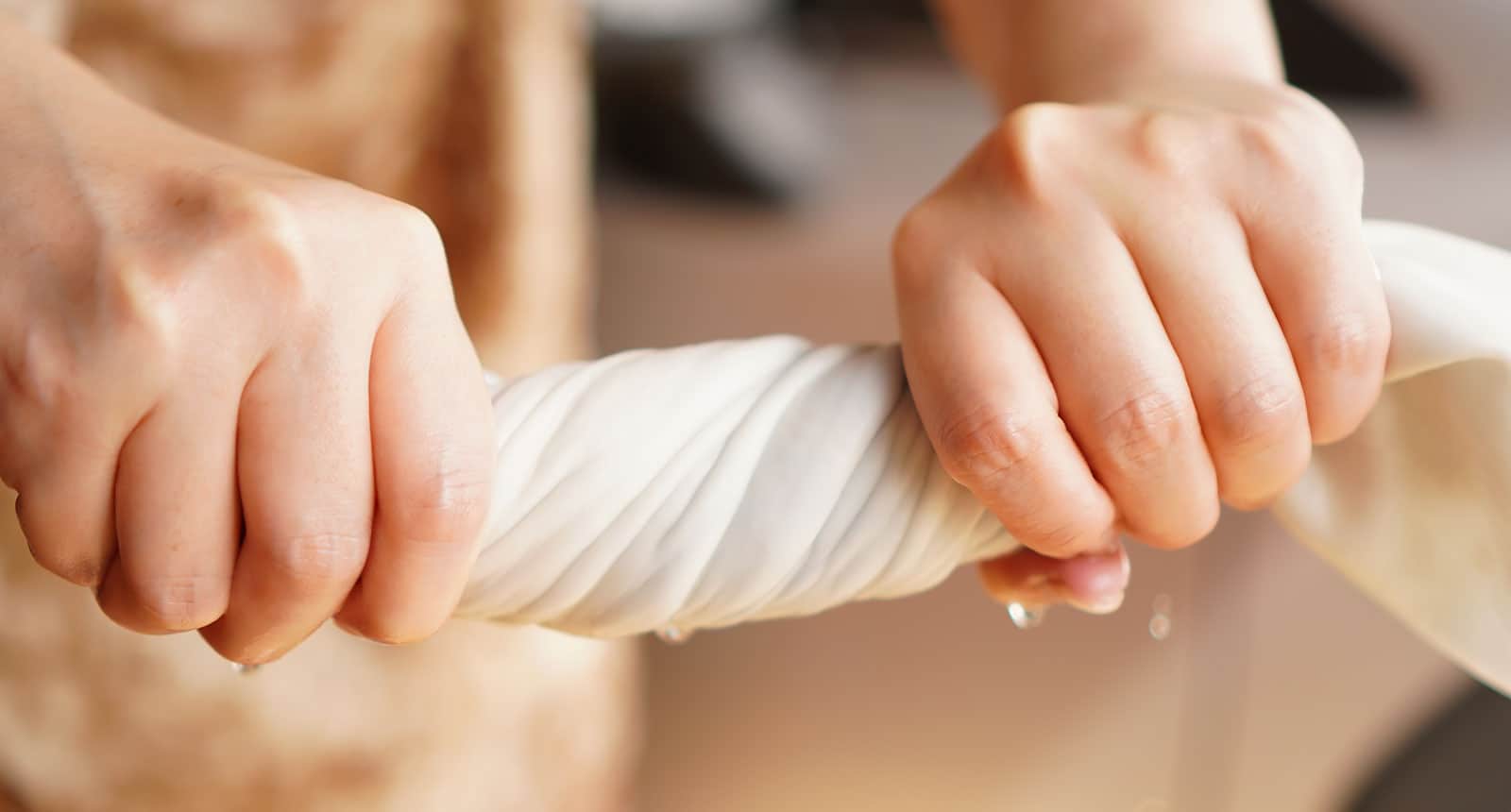 Step 7: Let The Manual Pasta Machine Dry
To completely dry the manual pasta machine, use a smooth, clean towel that does not collect a variety of lint. A stainless steel machine tends to dry quickly, so you do not have to worry much.
Notes:
Fulling disassembling of the pasta machine is not necessary unless you need to repair it.
If you mainly use your pasta machine for softening polymer clay, you should run the white piece of polymer clay multiple times after experimenting with other colors. By doing this, you can clean the rollers and prevent muddling colors.
Stainless steel manual pasta machines can easily get rust, so you should ensure that you completely let the machine dry after cleaning.
It is best to avoid using much water. Never soak the whole machine into the water!
Handle sharp plates or accessories with caution
If your manual pasta machine is not detachable, you should always keep your fingers far from the roller.
Clean Wooden Manual Pasta Machine
If you have a wooden manual pasta machine, you can stop after Step 4 of the guidance for cleaning the stainless manual pasta machine above. Cleaning the machine with polymer clay and brush is sufficient to keep the unit clean and in decent working order.
However, wood and moisture do not get along, so that you should only use a dry cloth or cotton rug to dry wipe the unit.
Clean Plastic Manual Pasta Machine
Cleaning a plastic manual pasta machine is generally easy, particularly if your unit is made from food-grade plastic. You should use cleaning wipes to clean the exterior and base. Avoid using chemical wipes or chemical products used on the rollers because they will cause residue.
Other Materials
If your manual pasta maker is made of copper or other metal materials, it can easily corrode when exposed to water. Therefore, you have to ensure that you let the machine thoroughly clean after carrying all the cleaning steps above.
If you want to use cleaning wipes on your unit, make sure they won't respond adversely to the metal. The most suitable and safest choice for a manual pasta machine made of metal is a clean cloth dip in plain water (make sure you wring the cloth well).
How To Clean The Pasta Machine's Attachments?
As I mentioned above, you can put the detachable parts into the dishwasher for saving time if the manufacturer expressly specifies that they are dishwasher safe.
However, the stainless steel unit's finish can easily corrode by the dishwasher's high temperature, so it is not wise to put the stainless steel unit into the dishwasher. In this case, handwashing with soap and cloth is highly recommended.
It is necessary to clean all the attachments in just the same way as the rest of the unit. You should let the attachments dry for an hour to ensure their long life. You can use a toothpick or skewer to get rid of visible pieces of flour and tap the machine to remove any remaining flour. You can even blast compressed air through the crevices for better results.
How To Get Rid Of Rust From The Pasta Machine?
What to do if your pasta machine gets rust? Follow the guidance below for perfect results!
Step 1: Lubricate The Pasta Machine
You can lubricate the pasta machine by adding a few drops of mineral oil to the roller and spread it with a brush.
Step 2: Remove The Rust By Using Scrap Dough
Prepare a scrap dough batch and pass it through the unit several times to remove as much rust as possible. In case there is still discoloration on the scrap dough, detach the bit pieces and use gentle steel wool to wipe the rust away.
Step 3: Treat Remaining Rust
Create a mixture of white vinegar and a little rubbing alcohol. Dip a cloth into the mixture and remove the remaining rust.
If you have followed these steps but the rust won't go away, it's time to search for new replacement parts!
How To Safely Remove Stuck Dough From The Pasta Machine?
For new users, the thought of trying to use the dough to remove dough can sound counter-intuitive, but it's actually one of the most effective ways to do it.
To do this, you have to learn to achieve the right balance between dry and sticky, which allows the dough to capture all the debris while making a smooth exit. One good tip is to increase the pressure of the scrap dough as it goes through the roller by slowly adding more mass to it on each interval. Thereby ensuring that all the tiny bits can properly stick to it.
If you aren't careful during the pasta-making process, you should expect to find undesired dough falling through crevices into the machine. Sprinkling some flour onto them will make them come off easier.
How Often Should You Clean The Pasta Machine?
Pasta machines ought to be cleaned after each utilization. Presently, this doesn't mean you ought to play out a profound clean each and every time.
A little light upkeep will be sufficient to save you time later. Run a clump of batter through a manual pasta machine after each session. For electric machines, wash the connections and embellishments.
Putting your pasta machine away messy isn't going to do much good. You should build the habit of doing a slight cleaning every time after you use it; this would help the machine function optimally and prevent the dough from sticking on it from hardening.
Of course, deep cleaning is called for from time to time which depends on the type of machine and how frequently it is used.
In case you're utilizing your pasta machine once in a while, this may be at regular intervals. For the individuals who make pasta as often as possible, you may need to do so once per week.
Do's And Don'ts for Maintaining The Pasta Machine
There's really not much that can cause harm to your pasta machine in everyday use as long as you take note of these things.
Do's:
Make sure that the dough is how you want it before feeding it through the rollers. If the dough isn't going through in a smooth motion, refrain from forcing it any further and begin the troubleshooting.
Remember to wrap the unit before putting it away for the next time you use it.
Put your pasta machine in a cool space since electronics and humid environments don't mix well.
Establish good habits of cleaning the machine after each use.
If you only use your pasta machine once in a while, try to roll up a thin scrap dough and run it through the rollers first to remove dust.
Exercise precaution when dealing with cutters, as you can waste a lot of time taking them out when they're stuck during the installation process.
Place it somewhere dry and cool to prevent parts from rusting and dough from building up throughout the machine since it does not operate that well in humid conditions.
Don'ts:
Don't clean the rollers with any chemical wipes that haven't been certified as safe to use in the manual.
Don't use any sharp end object to pry the dough from the rollers. Use round-headed items like chopsticks instead. Getting the rollers wet is fine but make sure they're fully dried before putting them back into the machine.
Don't leave your machine on the table's corner as it will most likely fall. As durable as manufacturers try to make them, a slight trauma can be all it takes to bring the machine to a complete halt.
Don't put it on an uneven surface since this might affect performance as well as causing twisting and bending on some parts.
FAQs
I am going to list some related questions that people usually ask when it comes to cleaning a pasta machine. Don't miss this part since you can gain more knowledge after looking through these questions!
It's Time To Clean Your Pasta Machine!
I hope that this article has provided you with the general guidelines and proper knowledge on how to clean your pasta machine. If taken care of properly, yours can last for several years! That should be more than enough to satisfy even the biggest pasta cravings.
Do you have any other tips and tricks you would like to share? Feel free to leave a comment and let us know, and don't forget to share this post with your mates! Thank you for reading, and stay safe!