You may wonder how long fruit-infused water lasts to consider them a healthier replacement for flavored sodas or juice. The question depends much on how you preserve them and what ingredients are used in the process.
These delicious and refreshing beverages might not last as long as a can of soda or a bottle of juice, but don't let it deter you from making your own fruit-infused water at home and savoring their aromatic flavor.
I will help you answer all the questions you may have about this tasty beverage and give you some recipes for you to try out, so stay tuned!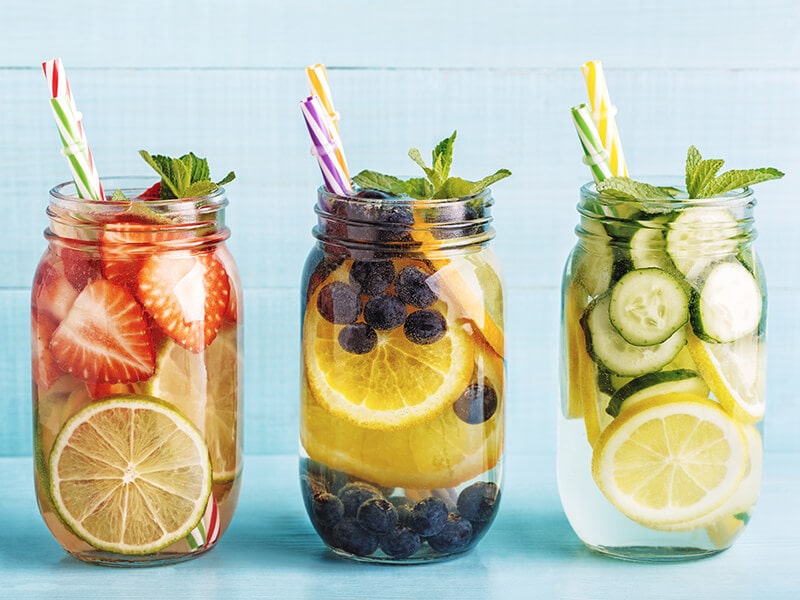 An Overview Of Fruit Infused Water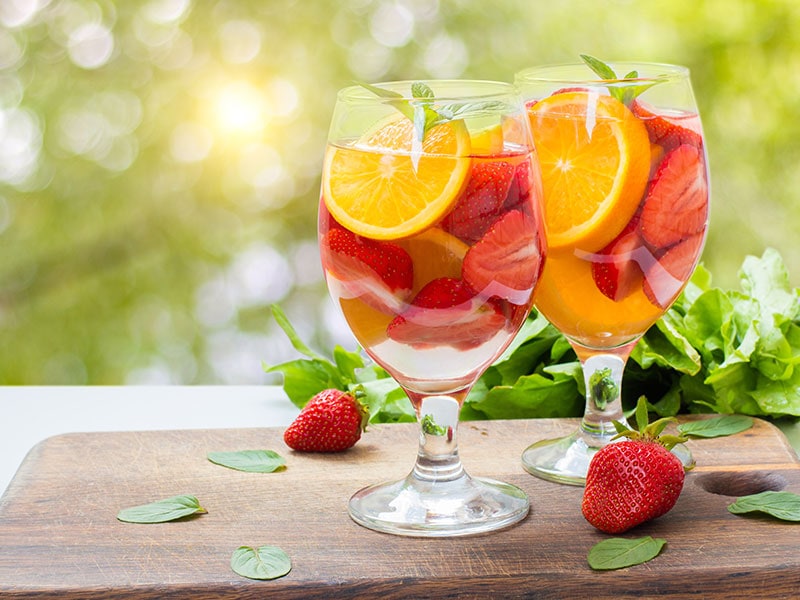 Fundamentally, fruit-infused water (or fruit-flavored water) is simply mineral water or still water that has fruits soaked in it. In this case, the water, referred to as the solvent, will go through the infusion process. During it, the chemicals and flavors will be extracted into the water.
The entire water-and-fruit mix will be stored in any suitable container and refrigerated for an amount of time. After that, you will have a delectable and thirst-quenching beverage of fruit-infused water.
These aromatized drinks usually don't come with any added sugar or artificial ingredients. They are the perfect refreshments for those struggling to stay hydrated throughout the day, especially for children.
The Expiration Date Of Fruit Infused Water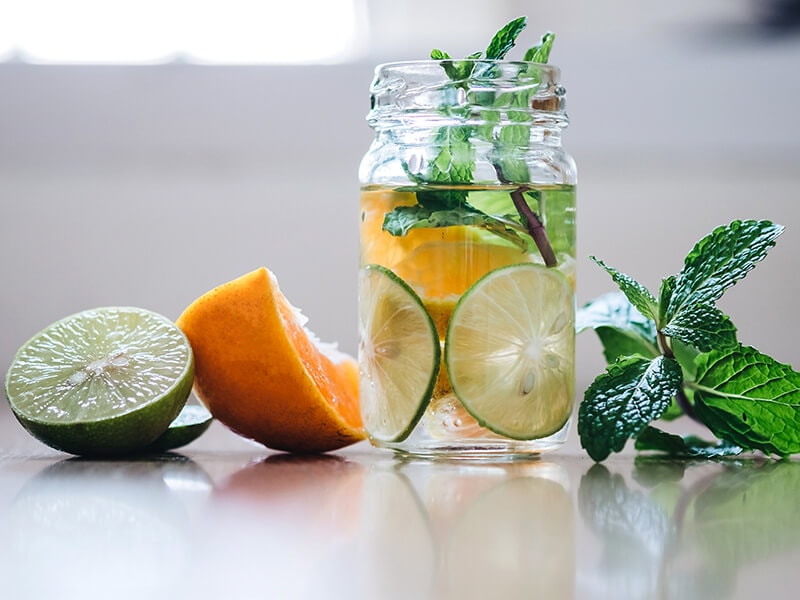 It is common knowledge that water on its own will not go bad. However, water with fruits or herbs infused and no preservatives added will taste silly if they have passed their prime. It takes them no more than three days to expire, even if the container is stored in the fridge.
The life span of your drink can also be affected by where the infusion process takes place. If it is refrigerated overnight, the drink will last for three days after the fruit is taken out.
If the infusion process occurs at room temperature, it is very easy for bacteria to grow, so it is best that you consume the beverage within 4 hours on the same day.
The length of the infusion process can vary depending on the conditions where it takes place. It will take approximately 1 to 2 hours to get a good taste at room temperature. When refrigerated, it will take up to 3 – 4 hours.
When To Take The Fruit Out Of The Water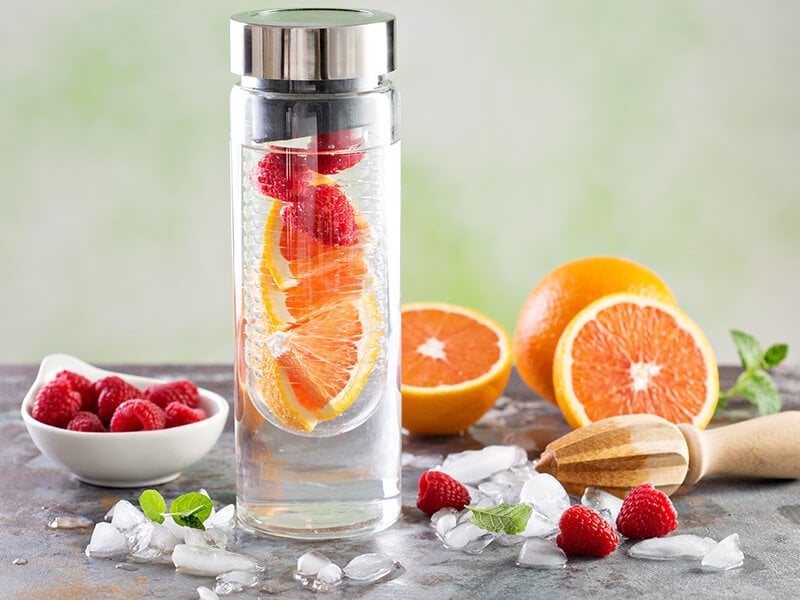 When you submerge fruits into the water, the moisture will accelerate their decomposition process. Alongside the flavors, they will also release small fruit particles into the liquid and create a weird texture.
To prevent this from happening, you should remove the fruits before they start breaking down. Four hours is the recommended time to soak your fruit. But this time frame can be lengthened or shortened depending on the type of fruit you use or where you do it (as explained above).
Citrus fruits last the longest and can help prolong the freshness of your drink, but make sure that you remove them after 12 hours (maximum) to avoid making the entire mix bitter.
Berries, on the other hand, will break down faster and need to be removed in time. If you are using melons in your recipe, make sure you don't overdo the infusion process.
How To Make Fruit-Infused Water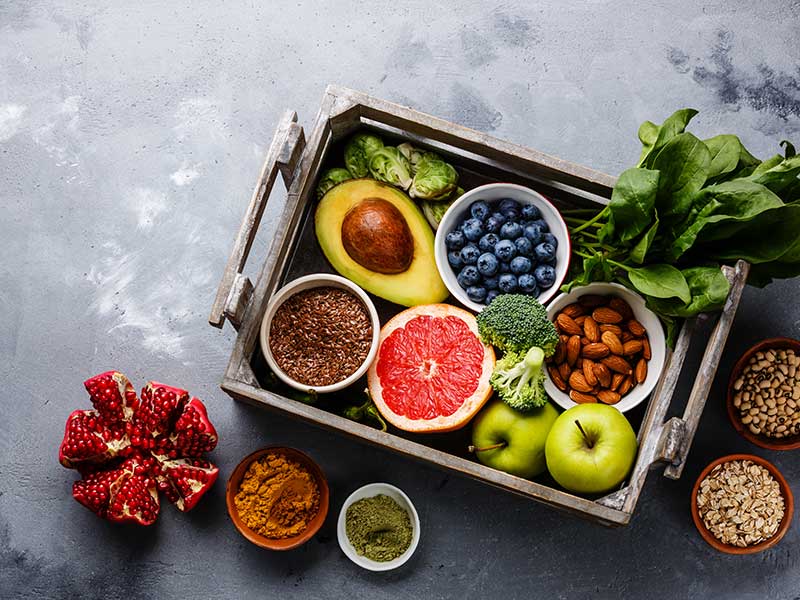 Fruit-flavored water is easily my top pick for the easiest and healthiest drink to make. All you need is water (preferably high-quality mineral water or normal water), fruits or herbs, vegetables of your choice, and a few other readily available tools.
But first, here are some tips to ensure that you will make the best glasses of these tasteful drinks.
Some Tips To Make Fruit-Infused Water Even Better
These small yet important steps will help you make your drinks taste better and last longer, so make sure you follow them closely.
Use Glass Container
Besides the aesthetic of the glass jar, the material contains no harmful chemicals that can leach into your liquid and ruin the taste. If you don't have any glass jars around, you can substitute them with food-grade containers.
Give Everything A Clean
Before putting water into your glass jar, ensure the container is squeaky clean. Similar to how you treat your fruit and vegetables before eating, you should rinse them thoroughly to remove any dirt or residue. This step helps prolong the lifespan of your drink.
Opt For High-Quality, Cool Water
You should not use water that has an aftertaste, such as well water or hard water. Instead, opt for mineral water or distilled water to ensure the best taste of your beverage. No fancy brand bottled water is required.
Do not be tempted to use hot water in your recipe because high temperatures will destroy the beneficial enzymes and vitamins released during the infusion process. Use cooled or room temperature water instead.
Refrigerate Your Water
Fruit-flavored water is like wine in this aspect. The longer you wait, the better it tastes (within the appropriate time frame). You can consume it after 30 minutes of soaking, but if you allow the infusion process to happen for at least three hours in the fridge, it will taste much better.
You can also refrigerate it overnight to let the flavor flourish even more, but make sure that the storing time does not exceed 12 hours, or it will taste bitter.
Mix The Ingredients
After putting water and your ingredients of choice into the container, use a wooden spoon and give the whole thing a stir. This helps the fruit or herbs release their essences into the water.
Peel The Skin
If you use citrus fruits to flavor your beverage, removing the fruit's skin is better to prevent any bitterness from the peel.
Step-By-Step Instructions For Making Fruit-Infused Water
If you follow all the tips above, then making your fruit-infused water at home is as easy as putting 2 and 2 together.
Step 1: Add your well-rinsed assortment of fruits into a clean jar or water pitcher.
Step 2: Pour in cooled water. The water-to-fruit ratio depends on how light or heavy you want your mix's flavor to be. Add more water if you want your drink to have a light fruity scent and vice versa.
Step 3: Muddle your mix with a wooden spoon to help the ingredients release their essences.
Step 4: Close the lid and refrigerate it for at least 30 minutes. You can leave it in the fridge overnight to prolong the infusion process but don't stay there for more than 12 hours.
After that, remove the fruits (or herbs, vegetables) from the water and enjoy your tasty and healthy drink.
Learn how to make fruit-infused water with this video!
What Are The Best Ingredients For Fruit-Infused Water?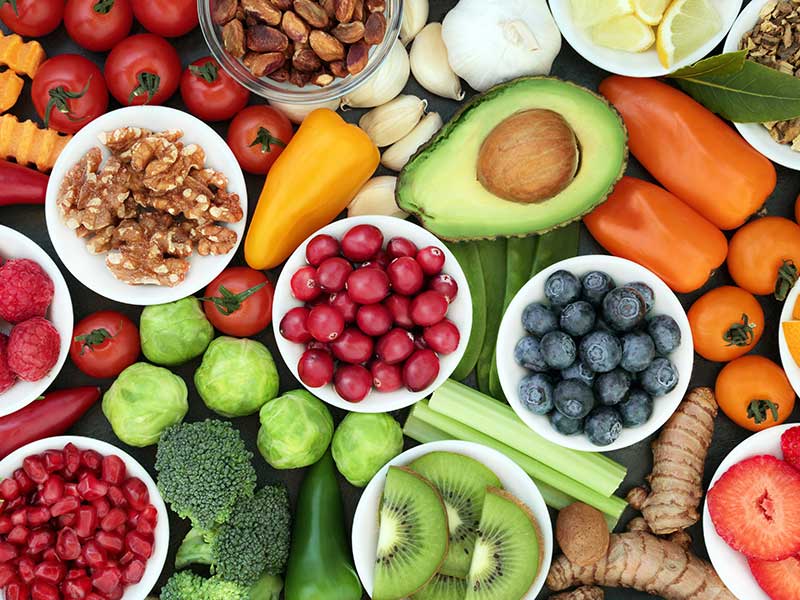 Fruit-flavored water can be made from a large variety of fruit and herbs. It is up to you to try out each ingredient, or mix and match them to your liking. Generally, berries (such as strawberries and blueberries) are often used to make the water flavorful.
Citrus fruits are popular choices as well. Whether you choose limes, lemons, oranges, or maybe grapefruits, be sure you remove the skin, so they don't develop any bitterness in the infusion process.
Herbs such as mint, basil, sage, and rosemary can be used as ingredients for your drink as well. Or, if you prefer, vegetables like cucumber are a great option to put into your naturally flavored beverage.
There are a lot more ingredients and combinations for you to try from. I will cover some recipes you can easily make at home in the next section of this article.
Signs Of Spoiled Fruit Infused Water
Though you can store them for up to 3 days in the fridge, there will be cases when your fruit-infused water goes bad before its time is due. There are some signs that you should look out for to tell if it is no longer drinkable:
Bitterness: If your drink has turned bitter, this might be because you have left the fruit in there for too long.
Loss of flavor: When your infused water no longer tastes like the flavors of the fruit ingredients, it means your drink has gone past its prime and should be discarded.
Change of texture: The texture of your flavored water may become murkier and darker due to the effect of the decomposition of the fruit. This is a sign to get rid of it.
Healthy Fruit-Infused Water Combinations To Try
This part of the article will give you 10 recipes to make your own fruit-flavored water. These recipes are guaranteed to be easy, quick, and tasty.
Cucumber water is already a great refreshment on its own, but you can always elevate it to the next level with a few fresh leaves of mint on top.
Simply slice your washed cucumber into thin pieces (peeled or unpeeled), then put them into a glass jar. Add mint and water, then stir the whole concoction gently. Leave it in the fridge for a few hours, and you can enjoy it.
Learn how to make infused water with cucumber and mint.
This combination of mint and pineapple is a good way to add vitamin C to your daily hydration. Cut the fresh pineapple into small pieces and add them to the container. Take approximately 10 leaves of mint that have been muddled and into the jar they go.
Fill up your container with water and stir it before putting on the lid and storing it in the fridge. After a few hours, the drink is ready.
All it takes to make this healthy concoction is a slice of lemon, 10 to 15 muddled leaves of mint, and water. After adding and mixing the ingredients together, let them rest in the fridge, and you can reap your result after 4 hours of waiting.
For this combination, each ingredient joins hands to create a mix of flavors. The lemon comes with a sharp taste and can be quite bitter if you leave it unpeeled. The blackberry will bring them all together with its sweetness.
You will need one slide of lemon and half a pint of blackberries. Add them all to the jar and soak them with water. Let the infusion process happen in the fridge, and it will come to fruition after 4 hours or so.
This mix is a contrasting combination of the tanginess and sweetness of kiwi and the sourness of lime. Both of them bring vitamins and other beneficial minerals to your body, and they certainly taste great together.
You will need one slice of lime and kiwi. Submerge them in water, store them in refrigerated condition and let the fun of waiting begin. The longer you wait, the better the result will be, but 4 hours is recommended.
Besides tasting great, this combination of cucumber, lemon, and ginger also has a lot of health value. Cucumber is rich in vitamin C, B5, K, and potassium, which are good for improving skin conditions.
Lemon comes with a lot of vitamin C, It is also great detox fruit. Ginger adds a touch of aroma and helps with inflammatory issues.
To make this healthy mix, you need a cup of sliced cucumber, a slice of lemon, and peeled ginger. Add some ice alongside the water and let them chill in the fridge.
Try this combination of ginger, cucumber, and lemon for your infused water.
Cinnamon and apple are two great ingredients to combine. Add your finely chopped apple to the container with a stick of cinnamon, then the chilled water. Put on the lid after gently muddling them. This drink would taste phenomenal if left overnight in the refrigerator.
This blend of flavored water is a rich vitamin C source, and it can help improve heart health with anthocyanin from blueberries.
You will need half a cup of blueberries, sliced lemon, water, and ice. Proceed as you would with other recipes and enjoy the drink after waiting.
Strawberry, similar to lemon, is a great source of Vitamin C and is a powerful antioxidant. Paired with the detoxifying properties of lemon, which help cleanse some vital organs, this beverage is a good detox drink to refresh your body.
For this recipe, you need one or two slices of lemon and half a pint of strawberries. Mix them well after adding water and ice. It should be chilled for at least two hours before being consumed.
Make your own tasty fruit-flavored water with strawberry and lemon.
Rosemary is among the most aromatic herbs to put in your mix. Its pungent taste combined with that of lemon will make you crave more after finishing one cup.
Add in a few fresh sprigs of rosemary along with a thin slice of lemon. Fill them up with water and ice and let them rest overnight in the refrigerator.
Health Benefits Of Fruit-Infused Water
Aside from the fact that these flavored water taste great and can be customized to your liking, fruit-infused water also boasts many benefits for your overall health.
These health benefits can come from the properties of the ingredients, such as the high vitamin C content in citrus fruit or other advantageous elements in herbs and vegetables. Regardless of what ingredients you use, fruit-infused water positively impacts your body.
Fruit-flavored water is still water. It still retains the beneficial properties of water, which help you lose weight, feel more energized, and rid yourself of toxins.
We all know that drinking water is good for your body, watch this video to know what happens if you don't drink enough water.
Boost Metabolism
Water can increase the body's resting energy expenditure, which means your body will have to use more energy even when you are not exercising. Moreover, drinking cold water makes your body burn even more calories to heat up (1).
Decrease Appetite
By drinking water, you are filling up your stomach with calories-free liquid. This, in turn, tricks your body into thinking that it is full and subsequently lowers the food craving.
Lower Stress
Dehydration can raise your cortisol level, also known as the stress hormone. It makes you feel more anxious and gives you shortness of breath. A lot of stress can lead to binge eating or not eating enough, which ruins your healthy eating habit. So drink water and stay hydrated!
It Gives You More Energy
Flavorful water also means more appealing water. It encourages the body to drink more water throughout the day.
Hydrating yourself can lead to a boost in energy level because it helps the flow of oxygen. Lacking adequate water, on the other hand, makes you feel fatigued and less alert. Moreover, some ingredients can provide you with vitamins that help the body function better.
It Detoxes Your Body
Drinking a lot of water during your active hours can help your body get rid of toxins. With some fruit-infused water recipes, they can come with antioxidants which also aid in the process (2).
FAQs
This section of the article will answer the remaining questions that you may still be wondering about fruit-infused water.
Start The Day With A Glass Of Fruit-Infused Water
I hope that by now you have got your question answered. These flavorful drinks can be the perfect replacement for those high-calorie soft drinks, and they make drinking water more fun, too.
With the recipes provided above and all the tips to make the best bottles of fruit-infused water, you are ready to craft these refreshing beverages for yourself or your whole family to enjoy. I am sure your kids will fall in love with them!
If you think that this article is helpful, please share it with your friends and family so they can make these refreshments as well. And feel free to comment below if you have something to add to this guide. Remember, always stay hydrated!
References
Yes, drinking more water may help you lose weight. (2020, January 15). JHU Hub.
Janadri, S., Chakraborty, K. P. N., Aruna, R., & Yogesh, H. S (2020).