Many people prefer fruits with no seeds due to their convenience. When mentioning this, you can usually only note down these familiar varieties like watermelon or banana. But scroll through the list below, and you will be surprised by their diversity.
The absence of seeds is always a very desirable point in any edible fruit. But you may have concerns about it. So let's take a look at this article. Challenge yourself to see how many of the following categories you know. You can learn new information about them from this post.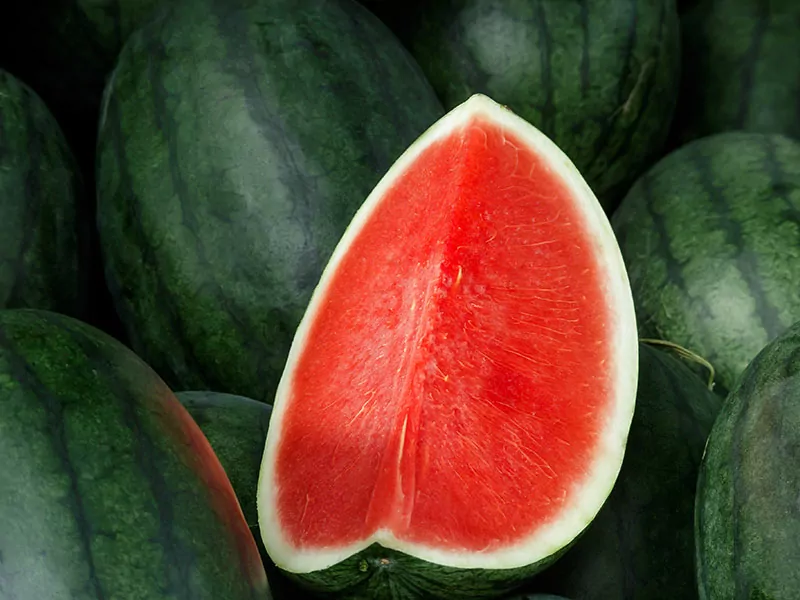 How To Define A Fruit That Has No Seeds?
Fruits have no seeds, or seedless fruits, are those that develop without mature seeds inside or outside. They can occur naturally through mutations or by the intervention of breeders (without changing the genetic codes of the plants).
Currently, there are many variations of seedless fruit. Since seedless fruits are generally easier and more convenient to eat, they have a higher commercial value.
For the same reason, businesses develop them towards commercial production. It is a biological process called parthenocarpy (literally "virgin fruit"), which means that the plant or tree develops its fruits without fertilization.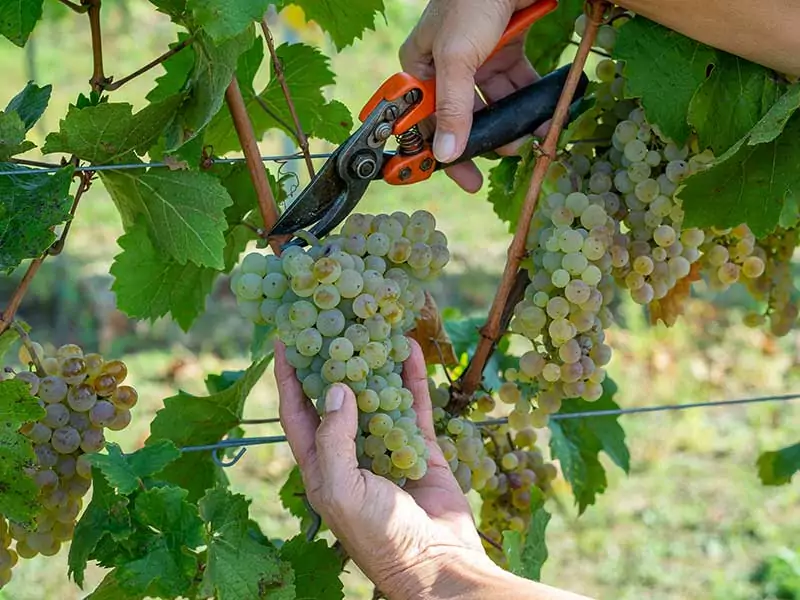 Some Most Well-Known Seedless Fruits In The World
If you are a fan of fruit, you must have enjoyed the fruits below. But you may not have known they have no seeds or eaten their seedless version. Let's take a look at these seedless fruits together.
1. Watermelon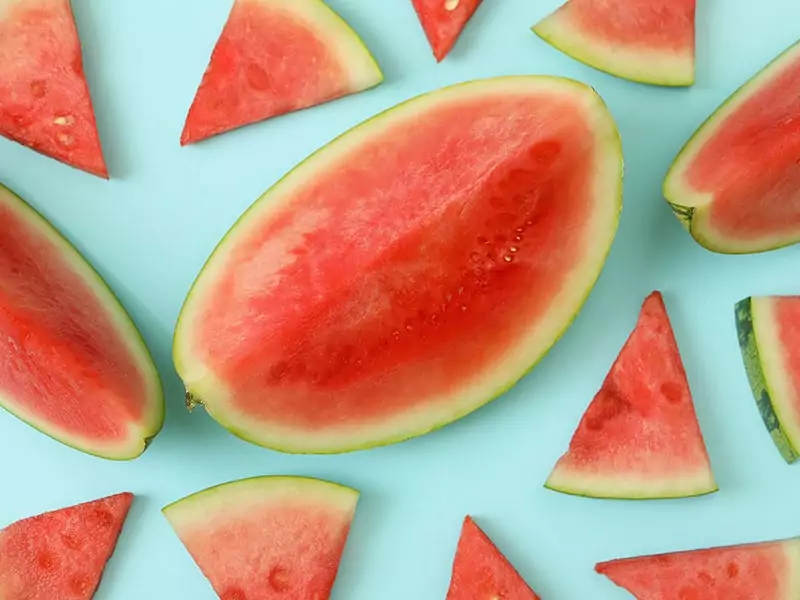 Seed-filled watermelons are available at many supermarkets. But because of the inconvenience of eating, people have bred seedless watermelons.
In 1939, the seedless watermelon was first produced by Professor H. Kihara and Nishiyama from the Japanese National Institute of Genetics.
Seedless watermelon is a fruit rich in water, essential vitamins, and minerals. It is especially low in calories and fat. This fruit can quench your thirst and supply many nutrients to your body.
It is high in amino acids like citrulline and lycopene. The citrulline component in the watermelon intestine's white skin lowers blood pressure. Watermelons also improve your skin and hair health.
A good seedless watermelon has stretchy, green, glossy skin. This type of watermelon has no seeds, making them more attractive and convenient when eaten.
Today, you can easily find seedless watermelons in many shapes and types. They still retain their sweetness and juiciness as normal watermelons.
2. Banana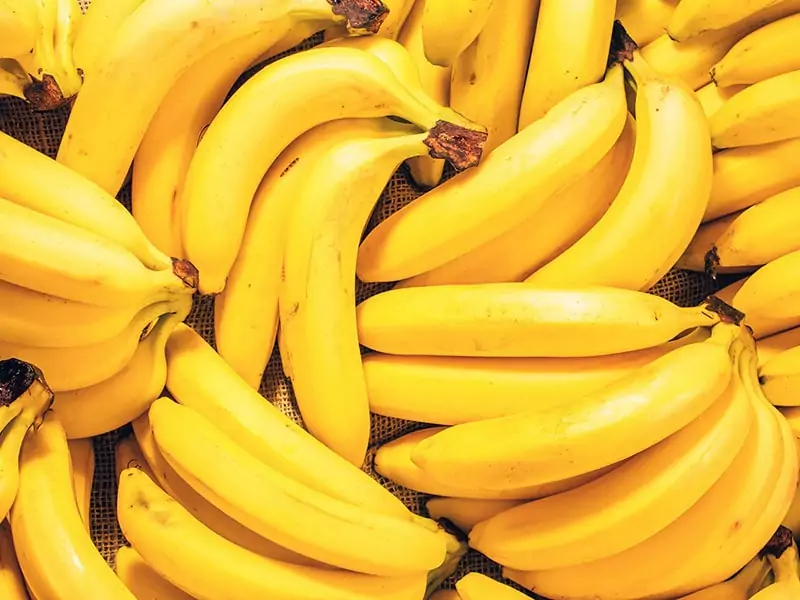 Banana is another familiar fruit for every family. They are one of the most important food crops in the world. You might be surprised to hear that bananas were first produced in Africa about 650 AD.
It is in the Musa family that is native to Southeast Asia. As a kind of tropical plant, bananas are widely grown in warm areas. Some varieties are naturally seedless, while some are modified to lose their seeds. Others (usually those grown in the wild) still retain theirs.
There are many different types and sizes of bananas. The color usually ranges from green to yellow. However, there are now several varieties of red bananas. They are a healthy source of fiber, rich in potassium, vitamin B6, vitamin C, and antioxidants.
Banana trees can grow and divide by elongating their rhizomes (underground plant stems). Therefore, new plants will grow from rhizomes and don't need any seeds.
3. Pineapple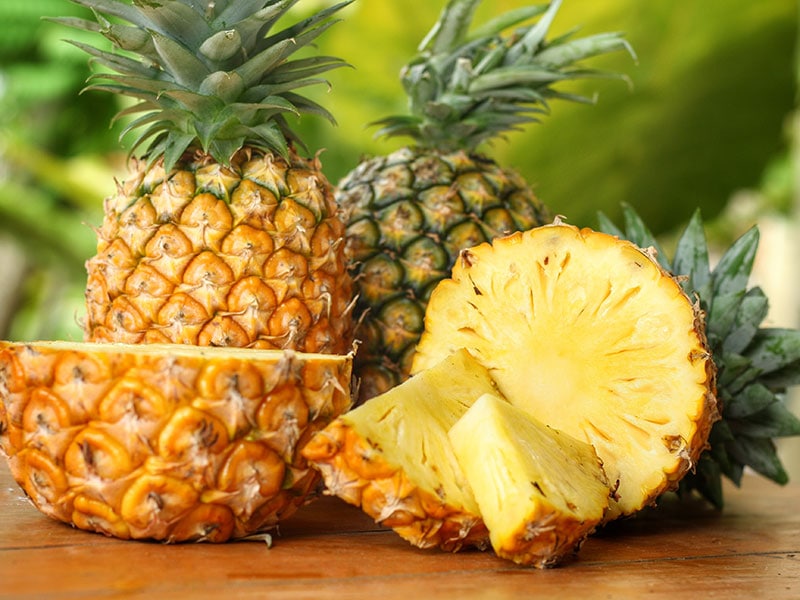 Pineapple is a delicious fruit that has both sweet and sour flavors. You can use it in many different cooking techniques, such as making juice, stocking, stir-frying, etc. Each choice of these will bring a different taste.
However, it is quite hard to prepare a pineapple for eating or cooking. You have to peel it cleanly because pineapple eyes aren't edible. At the same time, you also have to be careful when handling them because they have many sharp spikes around.
Occasionally, pineapple seeds develop within the fruit. But they are immature and extremely small, unsuitable for growing new pineapples.
Let's learn how to cut a pineapple perfectly with this detailed guide.
4. Tomato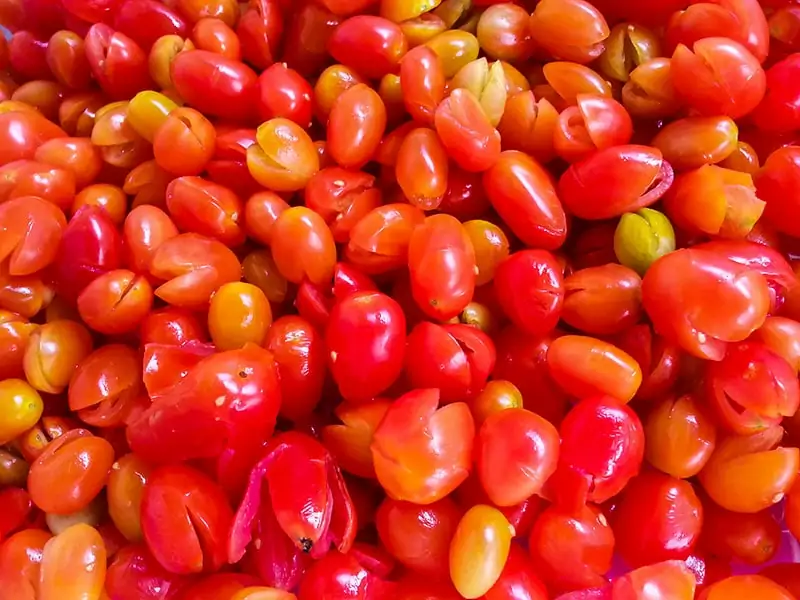 You will be surprised when tomatoes are on this list. They are another seedless fruit created through hormone stimulation. Breeders have used the technology of spraying hormones on tomato flowers, creating delicious tomatoes without seeds for you to gobble up.
Compared to the normal version, seedless tomatoes have more flesh than juice, but they still boast a pleasantly tangy sweetness and can be used as a snack or an ingredient for sauce, spaghetti, or salad. They help you have beautiful skin and bright eyes.
That is because those tomatoes contain a lot of fiber, vitamins A, C, and B, and many other minerals. It has the effect of preventing cancer and losing weight.
To preserve fresh tomatoes, you put them in the refrigerator or process them into ketchup for longer storage.
5. Cucumber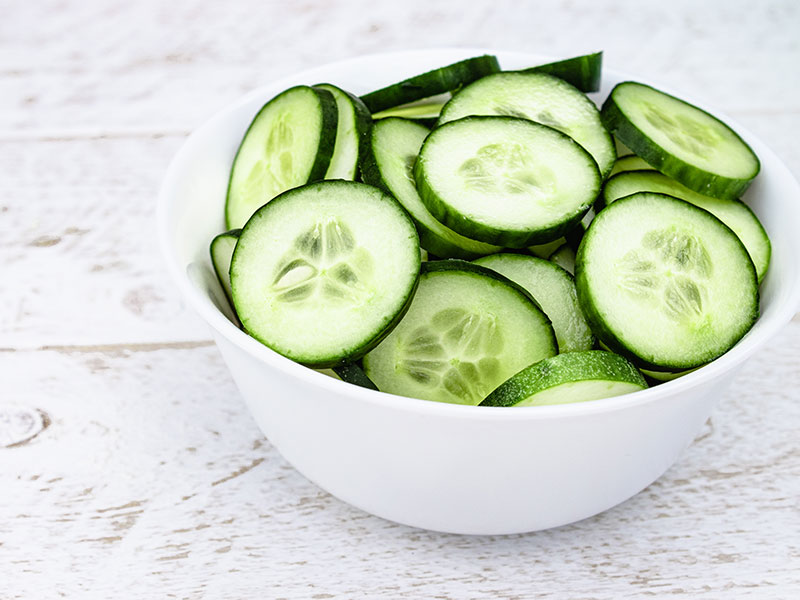 Cucumbers are considered fruits in botany because they contain seeds. The scientific name of them is Cucumis sativus. It has been cultivated for a long time and distributed in many countries, such as China, the USA, Japan, and Spain.
Thanks to crossbreeding, there is another version with dense flesh and almost no seeds. Such cucumbers have little or no cucurbitacin content.
Seedless cucumbers are fleshy with dark green and thinner outer skin than the others. Their prices are usually reasonable, too.
They come in varieties like white cucumber, baby cucumber, Shiraz cucumber, and more. Each kind has a different sweetness and crispy taste.
Like normal cucumbers, the varieties without seeds are fast-growing, high-yielding, and resistant to pests and diseases. Best of all, you can grow them all year round.
6. Coconut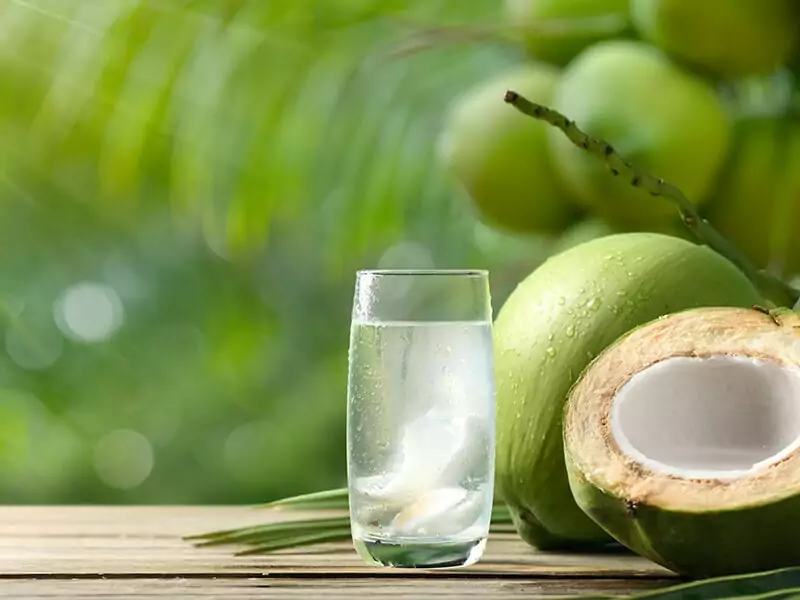 Referring to the best refreshing fruit, you must think of coconut. The interesting fact is that although there is the word "nut" in its name, you cannot find the seed part of it.
Biologically speaking, coconuts are a drupe. They are classified as single-seeded fruits enclosed in a hard outer coating.
To buy the best coconuts, go for those with fresh and intact stems. You can also gently tap a coconut with your finger to check its quality. If that produces a clear and high sound, the coconut comes with thick meat and a lot of sweet water.
Old and dried coconut is also a food worth considering. Coconut milk from it has a creamy taste, very suitable for replacing milk or butter.
At any stage of maturity, coconut is still delicious food and provides different nutrients.
7. Grape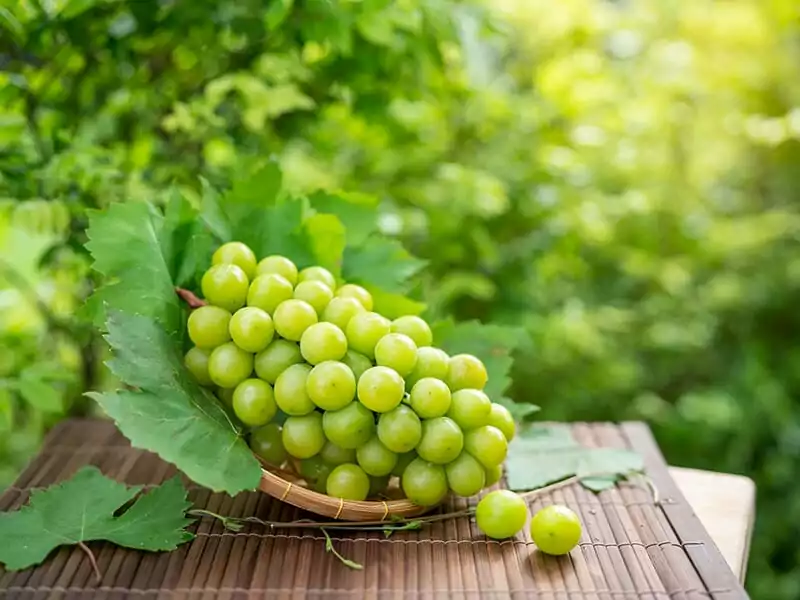 In nature, all types of grapes have seeds. But starting from the 1870s, many growers and scientists have developed methods to create seedless grapes from asexual reproduction.
Until the mid-1920s, farmers in California bred a variety of seedless grapes that made it more popular. It has been loved throughout North America for more than 100 years.
Seeded and seedless grapes have similar flavors. However, seedless grapes are much more convenient to enjoy. Because of that, their prices are higher than normal.
The most common seedless grape variety is the American red seedless grape. They are grown a lot in California and Washington, where the climate is dry and warm.
8. Berries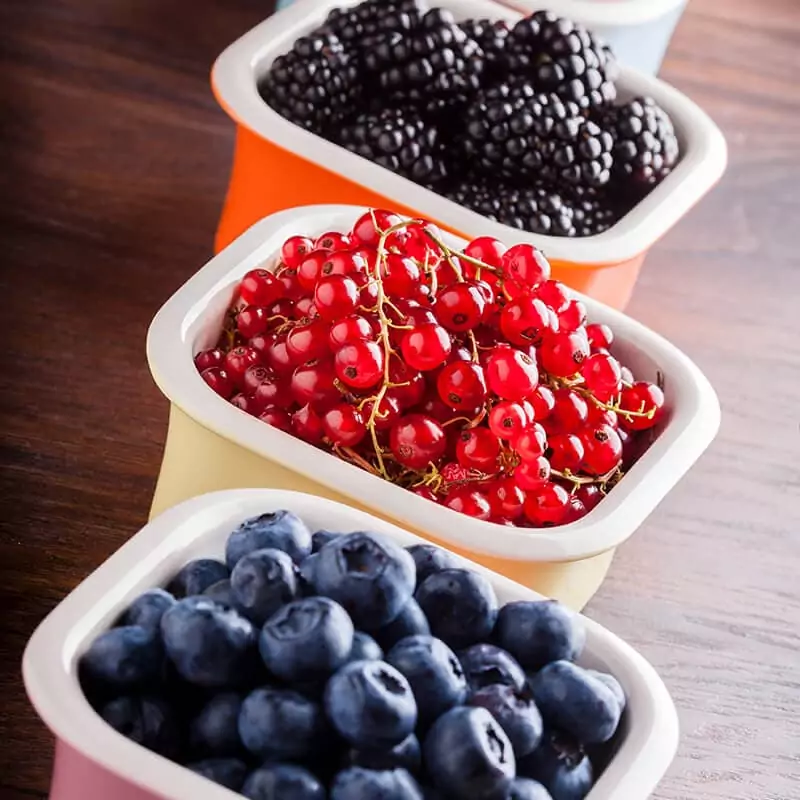 Many types of berries, like blueberries and strawberries, have no seeds. It is probably the reason why they are favored by many people. However, not all berries are seedless, such as cranberries.
Round and soft berries come in lots of colors, mostly blue, red, and purple. They have a sour or sweet taste and are often used to make jams or desserts.
Next, they contain fiber, vitamin C, and antioxidant polyphenols, which can reduce the risk of type 2 diabetes. You can include berries in your diet to improve your overall health.
9. Citrus Fruits (Oranges, Lemons, Limes, etc.)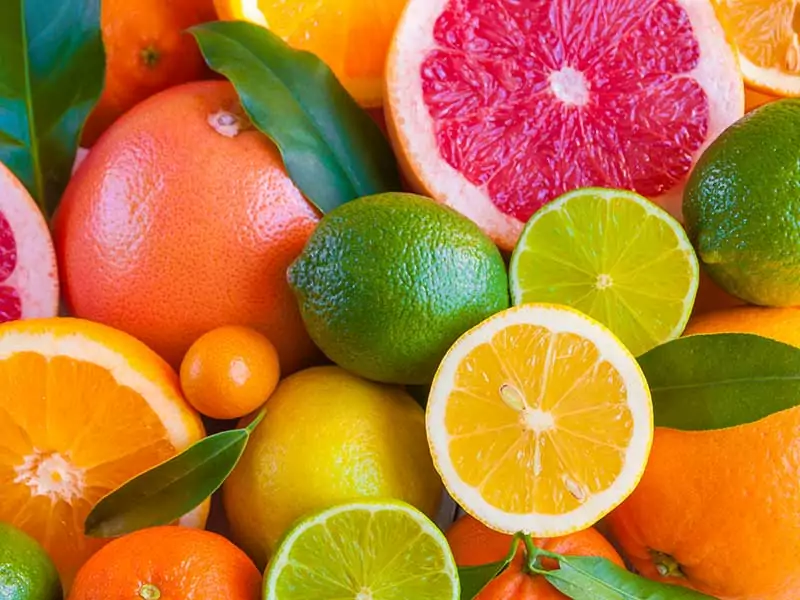 The other seedless fruits that I can list are citrus fruits. Many types of lemons, limes, or oranges do not contain seeds in them.
But most purebred citrus species do. Through the selection and propagation of low-seeded plants, the farmers produced this seedless variety. Scientists have attempted to crossbreed to produce citrus cultivars with lost seeds for commercial use.
While the genus Citrus is native to tropical and subtropical regions, you can find citrus fruits grown in many countries around the world nowadays.
A wide range of natural hybrids is now available, including many commercially valuable fruits such as sweet oranges, lemons, green grapefruits, and seedless citrus.
In addition to making food such as jam, cakes, oranges, and lemons are used to treat fever, cooling, etc. The peel of oranges and tangerines is also a valuable ingredient in Chinese medicine.
Are Seedless Fruits Safe To Eat?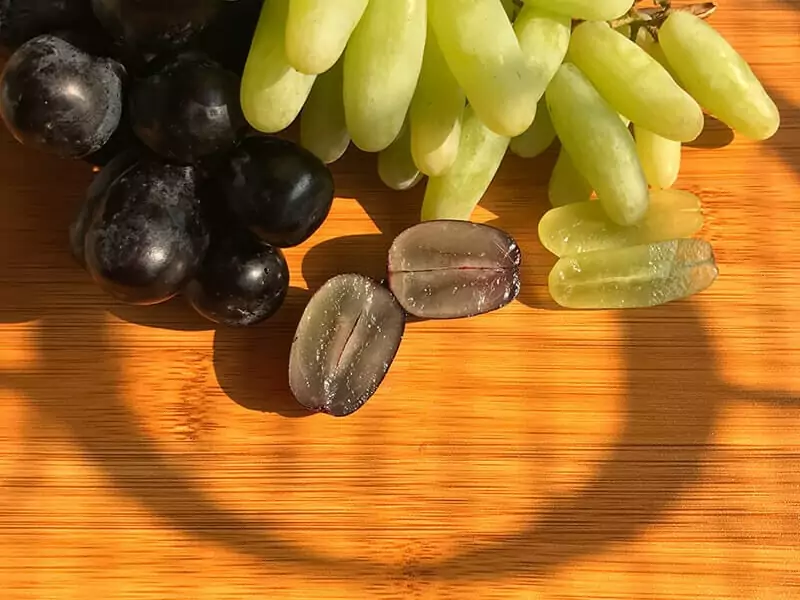 The answer to the above question is yes. Seedless fruits are not GMO (genetically modified organisms), so they are completely safe for human consumption.
GMO technology is unnecessary for growing seedless plants. Some seedless fruits are produced by selective breeding. They are done through crossbreeding and asexual reproduction.
Another way is to spray chemicals that disrupt hormones. Plant hormones such as auxin can be used to prevent seeds from forming and are safe for human consumption. So, when you want to enjoy seedless fruits, like tomatoes or oranges, go for it.
All seedless fruits are safe; look at how farmers grow them to know why.
Ways To Grow Seedless Plants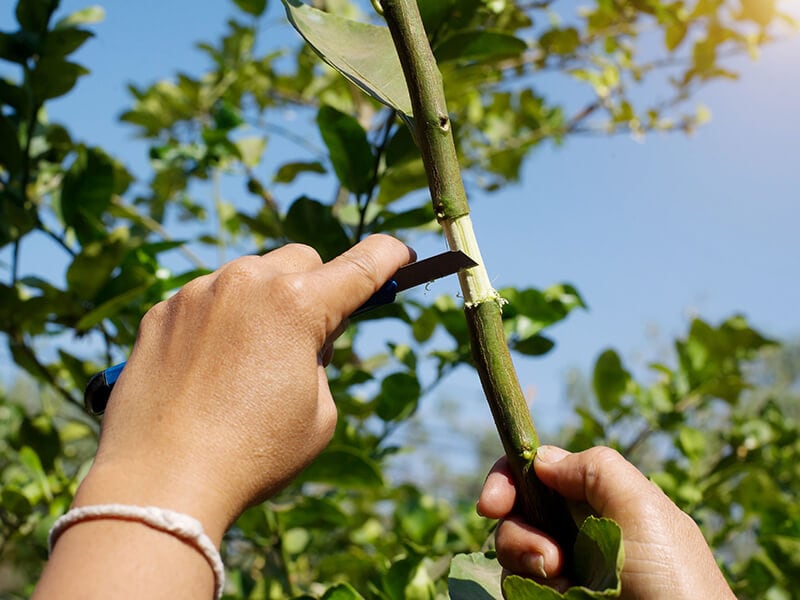 Because of the lack of seeds, you may wonder, "How do seedless plants reproduce?". If you want to fill your garden with fruits that have no seeds, try the following:
Grafting
This technique is most often used at home with fruit trees. It's pretty easy to do and doesn't require a lot of tools.
You cut a branch from the tree you want to plant and then attach it to another fruit tree. The graft point will secrete a lot of sap. It will use them as a source of nutrients. From there, the buds grow and produce the fruit you grow.
Using Seeds Of Another Plant
It may sound contradictory that you must use seeds to grow to produce seedless fruits. But they aren't just any seeds: people pollinate their seedless and seeded flowers together to create them.
This method is particularly popular with seedless watermelon cultivation. Farmers usually grow both varieties next to each other to make pollination easier. Today, you can easily find seeds of seedless watermelons online or visit nurseries in person.
Cuttings
In addition to the above two methods, it is possible to develop seedless fruit through cuttings. This method produces clones through the parent plant.
Like grafting, cuttings do not require complicated techniques. Seedless plants are created by cutting off the branches of the tree and planting them in the ground. Eventually, the cuttings will take root and grow normally.
How do people grow seedless watermelons? Find out the answer here.
Advantages Of Eating Seedless Fruits That You May Not Know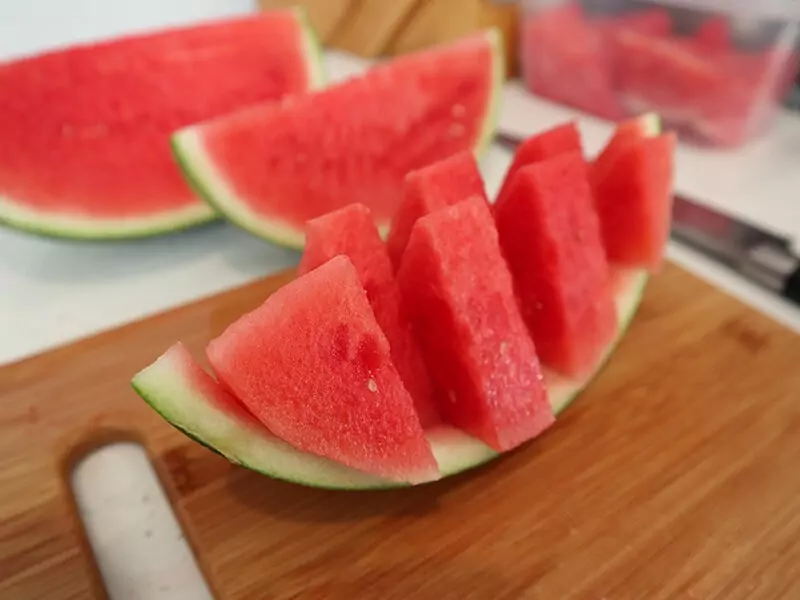 No one can deny the benefits that fruit brings to people. However, spitting out seeds when eating causes a lot of trouble for you. Why don't you try using fruits without seeds full of nutrients? They will make your health better.
First, they contain many vitamins, especially vitamin C. According to many studies, they help promote the health of many organ systems in the body. Eating fruit regularly will help strengthen your immune system and reduce your chances of getting sick.
Next, seedless fruits like berries and grapes are still packed with antioxidants and essential fatty acids. This helps you maintain youthful skin, improve bone health, and prevent the formation of cancer cells.
The fiber consumed in seedless fruits also stabilizes the digestive system. If you suffer from indigestion, they can be a good remedy. In addition, the pectin fiber contained in seedless fruits combined with limonoids can reduce cholesterol and blood fats.
Savory Recipes Using Fruits With No Seeds For Your Family
Like many others, seedless fruits are not only eaten directly but are also the main ingredients for processing many dishes. From desserts and drinks to main dishes or side dishes, they all play an important role.
Desserts
A delicious dessert is a combination of many foods, including fruit. Their sweet and sour flavor helps you to end the meal more perfectly.
Cupcakes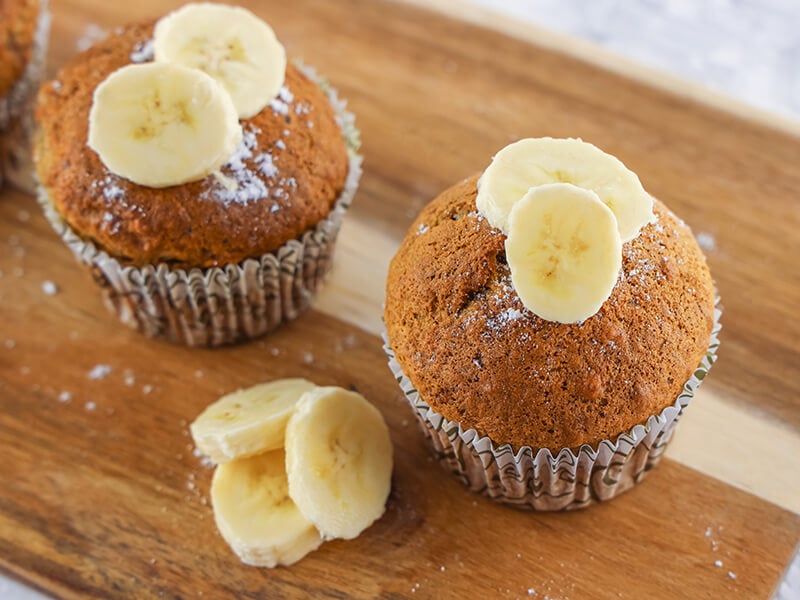 At the beginning of the list of delicious desserts that are easy to make in the oven will be cute cupcakes. You can add seedless fruit directly to the cake or decorate the top.
Bananas, oranges, or berries to the cupcake will give it a burst of flavor. A soft fruit cake paired with any seedless fruit you like is perfect for a snack.
However, fruit contains a certain amount of water. If using oranges, pineapples, or berries, you should reduce the amount of water added to the dough. The cake texture can be dry, mushy, and less tasty if the ratio between wet and dry ingredients is incorrect.
Jelly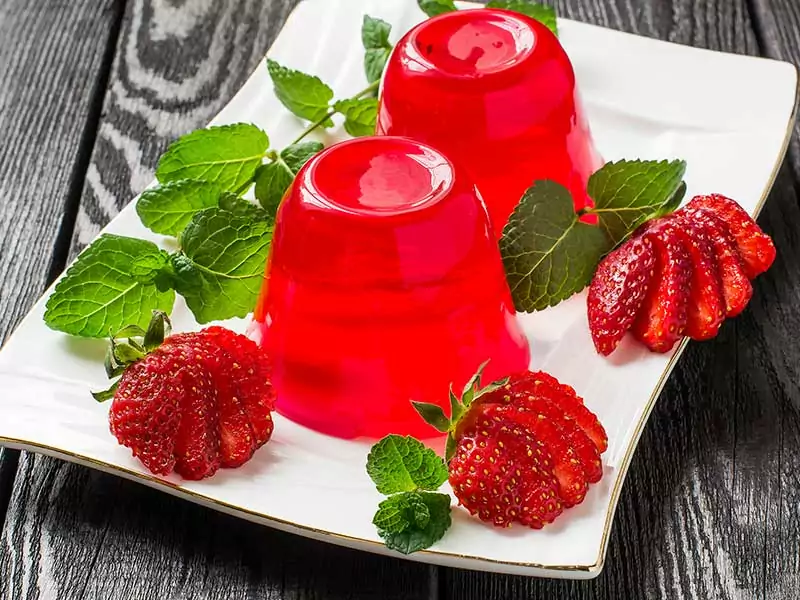 With a fluffy texture, jelly is an easy dessert to eat, especially for children. Instead of adding flavorings and chemical sugars, try using oranges, strawberries, or coconut water. They not only create a natural flavor but also do not cause boredom.
You may use any fruits, but seedless fruits are still the best choice to make the juicing easier. Enriching the transparent jelly with chopped fruits or coconut milk may make the dish more delicious.
Fruit Juice Or Smoothie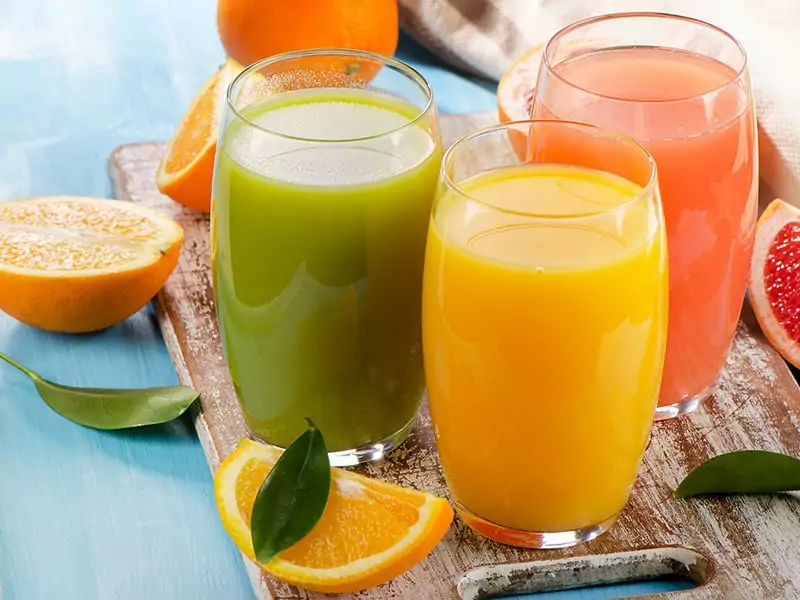 Seedless fruits always contain a lot of water. You can combine many types of fruit to create new drink flavors.
When it's hot, try a glass of pineapple orange juice or a banana and strawberry smoothie. This is a nutritious drink that helps to quench your thirst without being inferior to any iced soft drinks.
In addition, the secret to making a delicious smoothie is that instead of adding ice, only freeze the fruit first. Adding ice to it will dilute the consistency. Frozen fruit creates a smoother drink while keeping its natural sweetness.
Side Dishes And Garnishes
Seedless fruits are highly presented in side dishes or garnishes. It helps delight your taste buds and make the main meal more appetizing.
Salad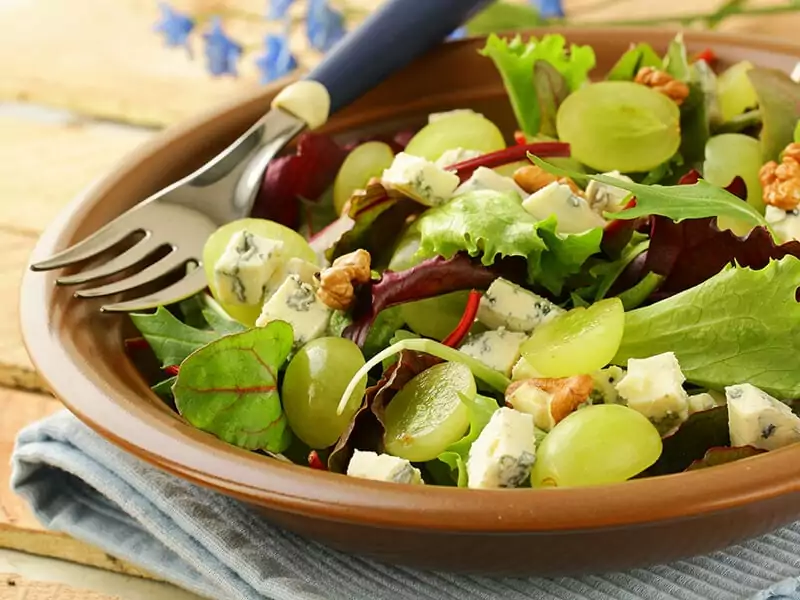 Fiber-rich fruit salads can aid in digestion. The use of seedless fruit will help you save time in preparation. Gather a few veggies, some fruits that need no de-seeding, your favorite sauce, and you've got a delicious meal.
Salads do not take much time to prepare. You may go to the supermarket and pick fresh fruits with a pleasant mix of tartness and sweetness, such as pineapple, orange, strawberry, or grapes. They are the perfect combinations for your salad dish.
Jam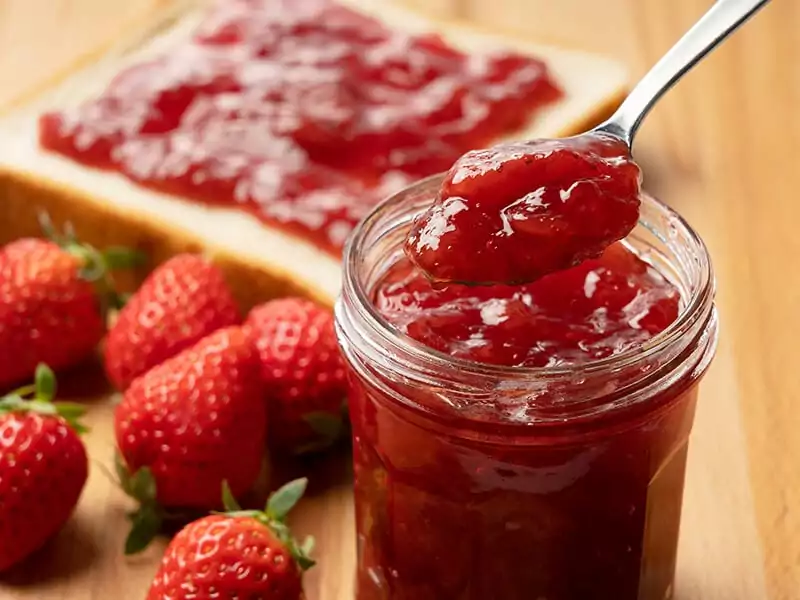 With a seed-free texture, these fruits are a top priority for jams. The process will be more convenient, and the result will be much smoother. Just imagine how annoying you must be when you have to filter out the seeds of oranges or grapefruits to make jams.
You may consider strawberry, tomato, and blueberry jam for this recipe. These jams make a great pairing with bread, panna cotta, yogurt, or ice cream.
Properly made fruit jam will be preserved for six months in a glass jar in the refrigerator. If you want to store it for a longer time, put the finished product in a zip bag and keep it in the freezer.
Just spend more than 5 minutes, and you have delicious homemade strawberry jam as sold at the store.
Seed Fruits Vs. Seedless Fruit – Which One Is Better?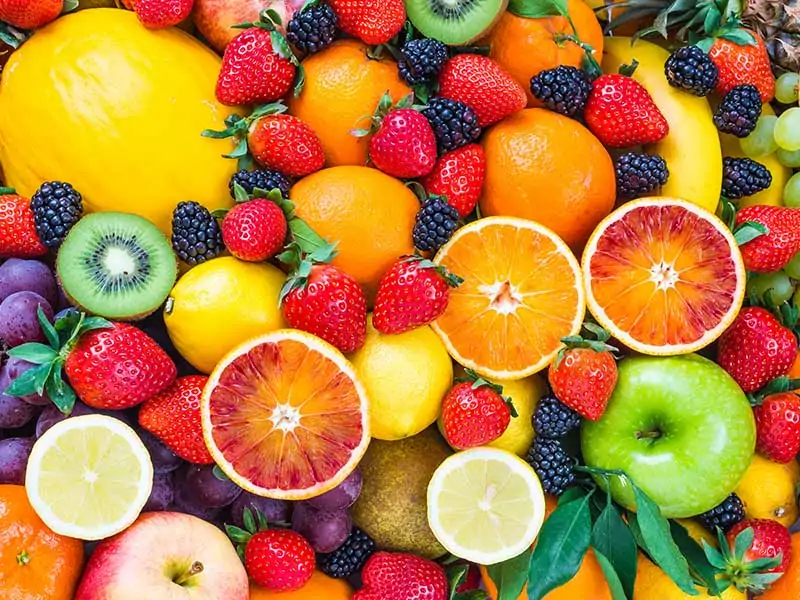 Fruits with no seeds are more enjoyable and appealing to eat, especially when picnicking, traveling, or on the go. Seedless oranges or seedless watermelons are always appreciated when you eat outside.
You don't have to worry about finding containers or trash to spit them out. Best of all, you don't need to worry about biting the bitter taste in the seeds.
However, despite its convenience and numerous beneficial effects, seedless fruit has its weaknesses. Many people think that: Fruits with seeds taste better than those without them. So what is the truth?
Seeds contain a lot of fiber, especially grape seeds. Doctors recommend eating whole grapes because it helps with digestion and stabilizes blood sugar.
Biologically, another disadvantage of seedless crops is the dramatic reduction in genetic diversity within the species. Since they are genetically identical, these plants will be vulnerable to a pest or diseases. An infected individual can infect all subsequent strains.
These seedless fruits may lack certain health benefits that only seeds provide. However, the loss of nutrients should be negligible if you eat a variety of fruits.
Following a healthy diet, alternating between seeded and seedless fruits, seems to be a balanced approach. I believe you will feel that your mental and physical health will both improve significantly.
Expand Your List Of Seedless Fruits With This Year's Newest List
Did you find it interesting to see the list and some related information about fruits with no seeds above? I bet lots of familiar varieties that you don't know are seedless. Let's think about how you can incorporate them into your daily diet.
I hope the article will help you know more about them. Also, you can share more knowledge with relatives or friends about information about fruits that have no seeds by introducing this article to them.
If you can add any seedless fruit to the list, please feel free to comment below. Let's compete to see who will win in this game.