"Can you freeze uncooked rice?" is a question that everybody would ask when it comes to storing rice. Many obstacles can disturb your rice, and you need to address these threats. And there are several questions following that riddle as well.
Can you use your refrigerator's freezer, or do you need a distinctive freezer for this purpose? What possibly can go wrong during freezing? What are the pros and the cons? That is the reason why this post is here: to answer all of these queries.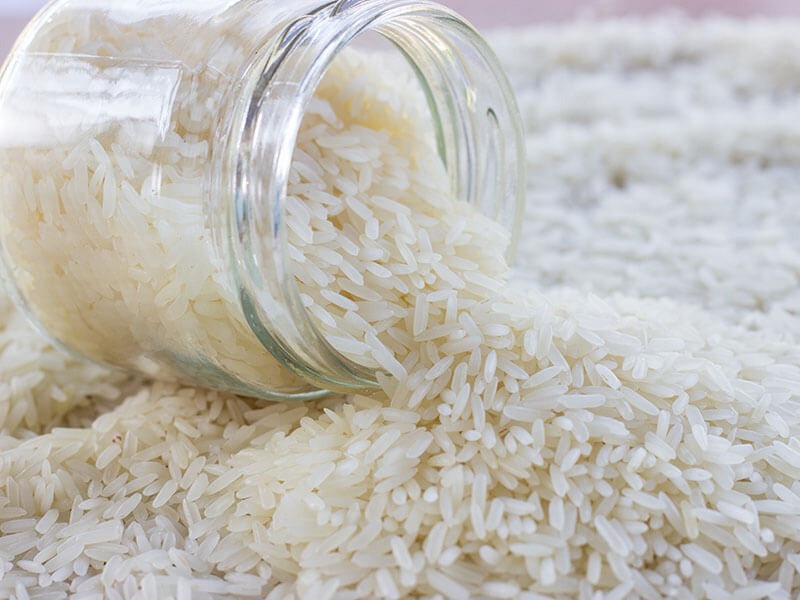 Is It Possible To Freeze Uncooked Rice?
You absolutely can freeze uncooked rice. In fact, freezing is the best method to store food. This method can prolong the shelf life of your rice and help your rice avoid many risks.
You can freeze any variety of rice that you want to buy and store. Actually, it is recommended to freeze brown rice to extend its shelf life, though this type of rice doesn't last as long as others.
Freezing means you will pack your rice and put it in a freezer. Short-term storage may not need many preparations, but in the long term, you need to do a lot of pre-work to promise the best storing life for your rice.
Why Do I Need To Freeze Rice?
Here's the thing: if you want to maximize your rice shelf life, freezing is a must. But what are all the benefits of this method? This section will address these advantages one by one, so you can feel more assured.
Terminating All The Risks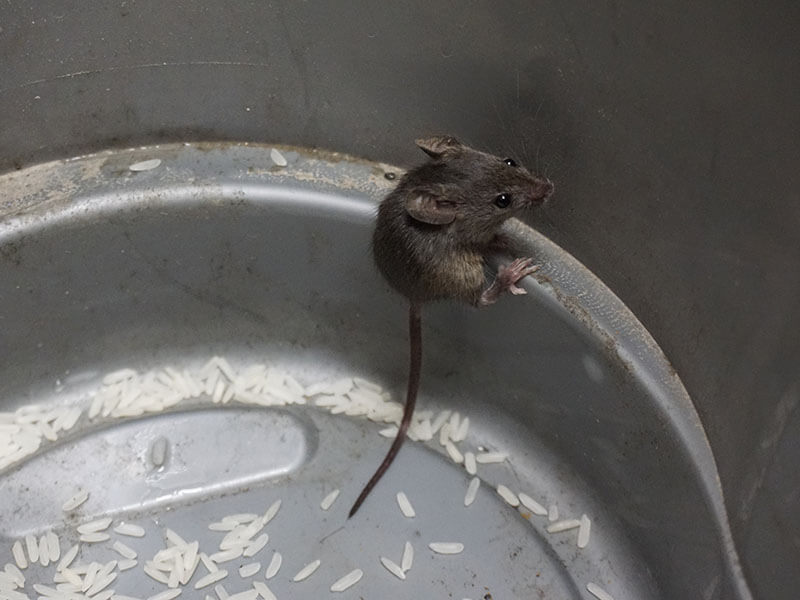 To preserve rice efficiently, you need to know four main elements that affect your rice shelf life:
Water and oxygen in the air can attack your rice and affect its texture and color. Water provokes oxidation and makes your rice turn yellow and more fragile.
With temperatures over 5 degrees Celcius (40 degrees Fahrenheit), mold can easily live on your rice. Room temperature can also alter your rice components and makes your rice chewier and less sticky.(1)
Physical interactions from vermin like rats and cockroaches can infest the whole barrel of rice. Insects like rice weevils can eat and destroy your rice. Other biological factors that can attack your rice are bacteria and fungus.
Low temperatures obstruct these species' enzymes. Therefore, they cannot be as active as normal.
So if you freeze your rice, you can control and avoid these risks. Your rice can stay edible for a very long time.
Maximizing Shelf Life Of Rice
Most long-term storing methods can extend rice shelf life for 10-20 years. But do you know the maximum is actually 30 years?
Some people store their rice in Mylar bags and put them in the kitchen pantry or on the shelf in their bunkers. The problem with this method is that it can only protect your rice from water, air, and other living threats.
Heat can still destroy containers and bags. Heat expansion can be a problem if you store your food at room temperature. Not to mention all the accidents that could happen and damage your containers or your bags. They can deactivate all the sealing and vacuuming.
To actually maximize rice shelf life for long-term storage, you need to control all these elements, especially temperature. Therefore, the freezer is the answer to this problem.
You can keep your rice in controlled temperatures (below 5 degrees Celsius/40 degrees Fahrenheit), not just to prevent the growth of bacteria but also to mitigate the heat expansion. Therefore, your rice can have the best environment to be secure.
Saving For Emergency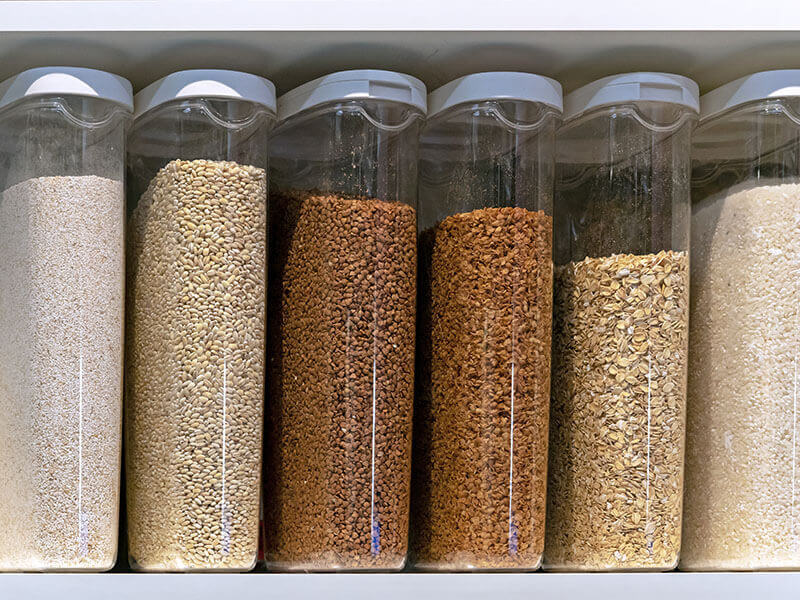 When you live in a danger zone with dozens of earthquakes every year, you probably feel like storing for difficult situations is a must. Therefore, you will need to learn how to freeze your rice.
Let's just talk about rice alone as a beneficial food for saving. Rice is a starchy staple food and many people even wonder if rice is a kind of pasta.
Compared with the rest of the members in this staple group, rice is the most economical one. It is cheap, extremely nutritious, and has a long shelf life.
Basically, rice can meet all the requirements for having a slot in your bunker. But to store rice most efficiently, you need a freezer. Freezing is not just for rice; you will also need it for other food like beans, oats, etc. Not to mention, the freezer can protect your rice from other risks.
Learn more about food that you should store for emergencies besides rice here.
Easy And Effective Ways To Freeze Rice You Should Apply
After thoroughly understanding what you have to face, I believe you are fully ready to take action. I will show you one method for storing a small amount of rice and one for bulk rice.
With A Small Amount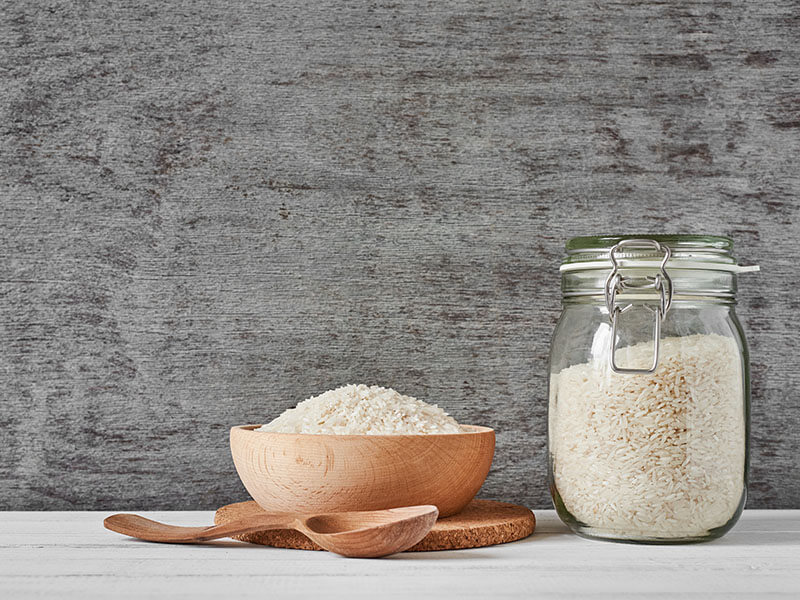 A small amount can be around 2-3 kilograms (about 3-7 pounds) of rice. The amount of rice that you can contain in an airtight plastic container or a glass container. You can also use an airtight plastic bag with a ziplock if you don't have an available container.
Also, with such an amount, you can use the freezer drawer in your refrigerator instead of shopping for a new freezer. And the temperature that you want to stabilize should be below -18 degrees Celsius (0 degrees Fahrenheit).
Here is the procedure of how to freeze a small amount of uncooked rice:
Step 1: Check If Your Container Is Clean
Rice is a sturdy type of food, but at the same time, rice is also sensitive to certain things like water and bacteria. So it is not redundant to use a tissue and quickly wipe your container. Make sure it is dry and clean.
Step 2: Fill Up With Your Rice And Add A Label
Your container is clean, dry, and so ready to be filled. After filling, you seal your rice with its lid. If you are using a bag, you zip it up.
The best thing about freezing is preserving your food for a long time. But the backfire of freezing is that sometimes you forget about that food in your fridge. In the end, you throw it away since you can't remember when you bought it.
To avoid this awkward situation, you can simply add a label to your rice bag or container. It's fine to write on the container or the bag, but with frosting on the outside, it'll be hard to decipher the note. An actual label with the date and name of the food will be more efficient.
Step 3: Put In The Freezer – Refrigerator
A freezer is a place that can blur your vision since almost everything can be frosty. So one of the solutions for this is to put everything in order.
Instead of piling things up like a pyramid, you can arrange them. Being neat will help you in the future when you want to take the rice out.
One of the extra steps you can do to prolong the life of your rice is to vacuum it. Without exposure to oxygen, you will form a more secure environment for rice.
With Bulk Rice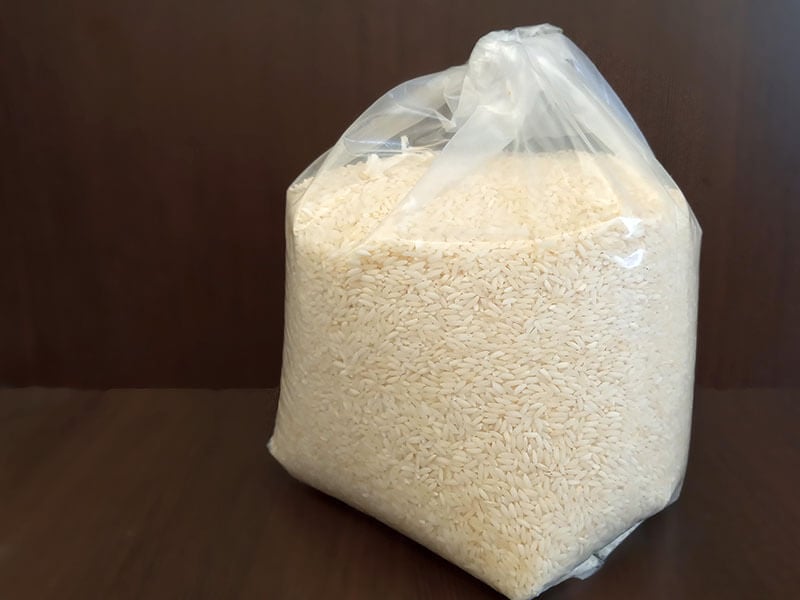 Maybe you find a bag of 30 kilograms (around 66 pounds) of rice that is on sale, and you bring it back to the house. Now you will need a suitable storing method for it.
The next thing you want to address is the purpose of having bulk rice. You want to gradually consume that rice, or you want to save it for the long term.
If you just want to have rice to eat daily or weekly, you can just portion the rice into the appropriate serving size and store it in the same way as the small amount method. Dividing into smaller portions will guarantee a better condition for all of them.
In case you save bulk rice for an emergency, you will have to do a lot more steps. I will give you the best instructions for keeping such a large amount of rice long-term. This method can extend your rice shelf life to 30 years.
You need to know what would you need for this method:
A Mylar bag, or foil pouch. It is a special bag made of several layers of plastic and a layer of aluminum. This bag can save your rice from air and water. For long-term storage, I suggest you buy 5-gallon bags with 7 mils of thickness.
Oxygen absorbers. They can eliminate all the oxygen in your rice bag. You can use the 2000 cc type for each bag. Oxygen absorbers are non-toxic and will not expire.
An iron or a hair straightener to seal the Mylar bag.
Food labels and a marker.
Next, I will give you step-by-step instructions on how to freeze your rice for long-term storage:
Step 1: Fill The Mylar Bag
Of course, you will need to check the bag carefully. You will not want all of your efforts to secure rice to be in vain, right?
You can fill up the bag to its capacity. Each bag can hold about 19 kilograms (or 36 pounds). However, I suggest only filling it to 15 kilograms (about 33 pounds), so you can have more space in the bag. This will prevent causing any damage to the bag.
Step 2: Put The Absorber In And Seal The Bag
Oxygen is the main reason for rice oxidation. Bacteria and fungus will also need oxygen to grow. Therefore, if you can get rid of this element, your rice will be safe. Oxygen absorbers will not suck up all the air, but they'll only deprive all the oxygen in the air.
You will need to put at least one pack of oxygen absorbers in the Mylar bag.
Mylar bag will need heat to seal it. This is where the iron or the hair straightener comes to play. You need to iron the bag like when you iron your morning shirt to the workplace.
This sealing step can be skipped if you buy a Mylar bag with an airtight lock. You just need to do the same and zip the lock, and they will be secure with the same quality. But you will need to pay a bit extra for airtight Mylar bags compared to regular Mylar bags.
Step 3: Label And Stack Your Rice In The Freezer
You need to label your rice carefully. After all, you don't know when you will open this bag of rice. The label should contain at least two decent pieces of information: the name of the food and the date of purchase.
With that much rice, it is reasonable to own a freezer. You can use your freezer – refrigerator, but it will not be as efficient, and rice will occupy most of your space. Stack your rice in order and lastly, feel more content since you are ready for a future apocalypse.
Learn how to prepare and preserve your rice with the Mylar bag method.
How To Defrost Rice Like A Pro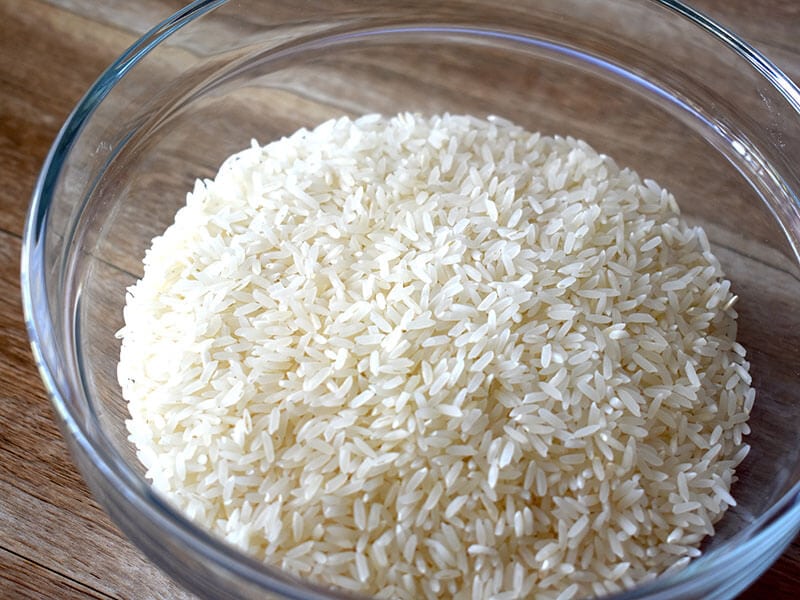 If you are in a rush, you can just cook your frozen rice right away. But it is better to cool your rice down and properly cook it. In this section, I will give you two techniques to defrost your frozen rice.
Leave It Outside Overnight
You can just take the amount of rice that you want and put it in a bowl, then let it rest overnight.
To fasten the process, you can use an airtight container, put your rice there, close the lid and submerge the container in water. After several hours, your rice must be ready.
With A Oven Or A Microwave
This is a very quick way since it will only cost you several minutes. There are two main steps in this process:
Step 1: Put The Rice On A Pan Or A Tray
You only need to take out the amount of rice that you would like to cook. Then, you spread it on a pan or a tray and add one or two spoons of water to the rice.
Step 2: Turn On The Microwave Or The Oven
After putting the tray of rice in the microwave or the oven, you can turn the heat to the highest mode and cook every 2 minutes until your rice is warm and ready to cook.
Is There Any Concern About Freezing Rice?
Everything has its good side and its bad side. You have learned enough about the pros of freezing rice, so it is time for you to dig deeper and discover the cons of this method.
Mold Infestations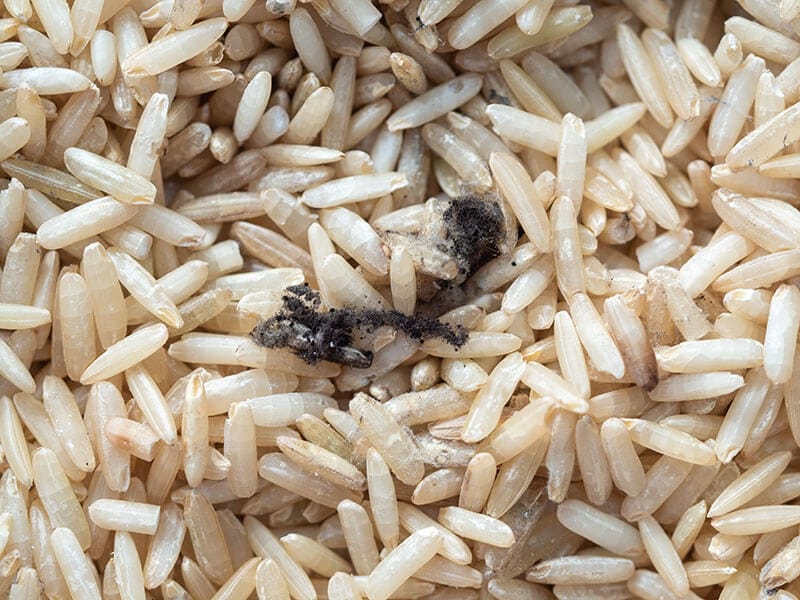 Even at very low temperatures, a mold infestation can still happen. Mold is an amazingly terrible species that can live with just some water and oxygen in the air. And mold's food is whatever it can penetrate its root in, including your rice.
Because of this evil species, you need to ensure that your container or your bag is clean and dry before you put your rice in it. And to be safer, you can vacuum your rice bag or container to remove all the oxygen.
Oxygen Absorption
Oxidation happens everywhere and at any time. Right now, it might be disturbing your rice without your knowledge. You can barely recognize oxidation with premium white rice, but you might have seen it occur on your brown rice.
Basically, oxidation is when the organic component in your rice interacts with oxygen in the air and alters its chemical nature. Oxidation causes a rancid smell and color change to your rice. And oxidation will not stop just because you store your rice in the freezer.
To prevent this, you can put an oxygen absorber in your container or simply vacuum your rice container or bag. If you are serious about storing rice for years, oxygen absorbers are one of the essentials.
You need to learn more about absorbers if you want to understand more about long-term rice storage.
Electricity Bill
Let's be real here. Having a freezer can force you to pay an extra fee every month. And when you start to fill that freezer, it will consume more energy. But you will also not want to get rid of this equipment since it is necessary for long-term storage.
There are some moves you can make to save some money and maintain your freezer better.
Do not put too much stuff in the freezer. The lack of ventilation in the freezer will force the compressor to work harder. Therefore, you will have more costly electricity.
A dirty cabinet can also clog the air vent in your freezer and push your freezer to use more energy.
One last tip is not to put hot things in the freezer. Same with your refrigerator, balancing temperature is energy expensive, and you will have to pay that fee.
Other Solutions For Uncooked Rice Preservation
If you don't have the means to afford a freezer or your freezer – refrigerator is already full of food, you don't have to feel too bad about not being able to freeze your rice. As long as you can control temperatures, humidity, and oxygen in your container, your rice will be safe.
Refrigerating Rice
A refrigerator maintains temperatures under 4 degrees Celsius (40 degrees Fahrenheit) which is the condition to prevent the growth of bacteria.
If you're wondering whether you should put rice in a fridge, the answer is yes. You can refrigerate your rice instead of freezing it. With this method, your rice can stay edible for 10-20 years.
The negative side of this method is how impractical it is for storing bulk rice. You can't use this for storing a packet of 20 kg (44 lbs) rice and leave that refrigerator unopened for 20 years.
Storing Rice At Regular Temperatures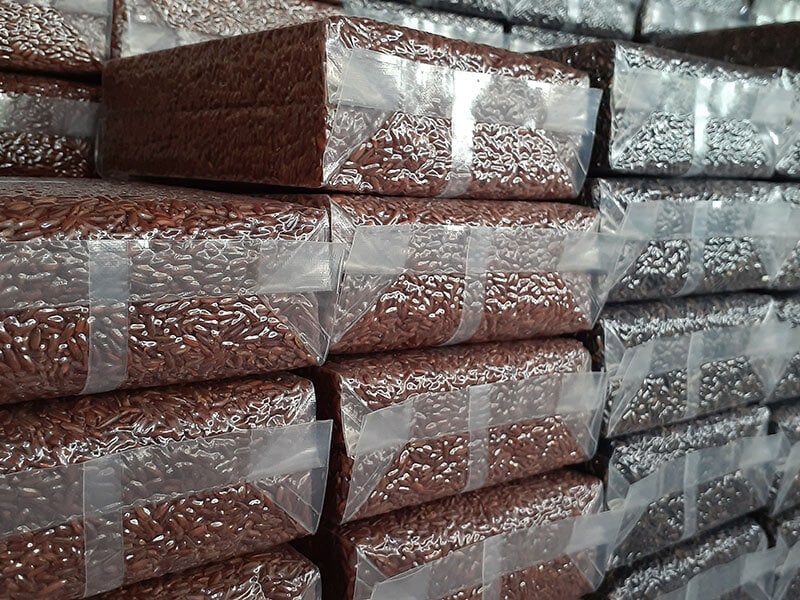 Before the refrigerator was invented, people had stored their food at room temperatures. So now, you can do the same. Your rice might not reach its max shelf life, but it is still a very long time. With a Mylar bag and oxygen absorber, your rice can keep its edibility for 10 years.
The biggest problem when you keep your rice out of the refrigerator or the freezer is the invasion of insects or rats. So you will need to keep an eye on these vermin around your house.
In A Root Cellar
Root cellar is a special structure that has been used by Western farmers for centuries. Basically, it is an underground space where the farmers store their crops. Not just root and nightshade vegetables, cruciferous vegetables can also be preserved perfectly for months.
The magic here is the underground structure. The walls and the roof of the cellar are isolated with dirt which helps the cellar to be warmer in the winter and cooler in the summer.
The average temperature here is 0 – 4.5 degrees Celsius (32 – 40 degrees Fahrenheit), and the humidity is 85 – 95%. With sustained conditions like those, you can store your rice safely for 10-20 years. (2)
The real problem with the root cellar is the fact that it is still affected by the climate during the extreme period. There are cases when the root cellar reaches above 15 degrees Celsius (59 degrees Fahrenheit) since the weather is too hot.
Mouth-Watering Recipes With Your Rice You Can Try
So you know that you can freeze rice, and you know how to freeze that rice. But do you know what to do with that rice? I bet you have not. Allow me to introduce you to some of the finest recipes with your rice.
Let's start with a tropical mixed with Italian vibe with coconut rice pudding ice cream. That sounds very summertime to me. With just 25 minutes for cooking and 4 hours of freezing, you can have a perfect dessert for a hot day.
This colorful salad will be a healthy lunch for your family. With the popping hot pink color from the pomegranate and vivid orange from chickpeas, you probably can't wait to show off your culinary skills with this dish.
Yaki Onigiri, or grilled rice balls, originated from Japan. Nowadays, it is well-known globally as a simple yet nutritious breakfast. Just with ingredients that you can find around your kitchen and 40 minutes of preparation and cooking, you can make a meal for your family.
With just six ingredients, you can make one of the most famous dishes in Korean cuisine. Kimchi fried rice is spicy and sour. You can cook this for either dinner or lunch, and no one can resist this dish once you put it on the table.
This lady will teach you how to make one of the most famous foods in Korea.
FAQs
Do you think you have had enough information about freezing uncooked rice? No. I bet you still have some questions here and there in your mind. Allow me to express some of my knowledge and answer your questions.
Freezing Rice Is The Best Way To Store Rice
Another journey has come to an end. Today, you have learned that you can freeze uncooked rice, and you know how to freeze it for a long period. You have also found out about all types of rice, rice's enemies, and how to store rice.
I hope that you have enjoyed the whole trip. And if you feel this post is so informative, why don't you share it with your pals and family? Who knows, you guys might want to dig a root cellar tomorrow. Anyway, see you next time and stay curious!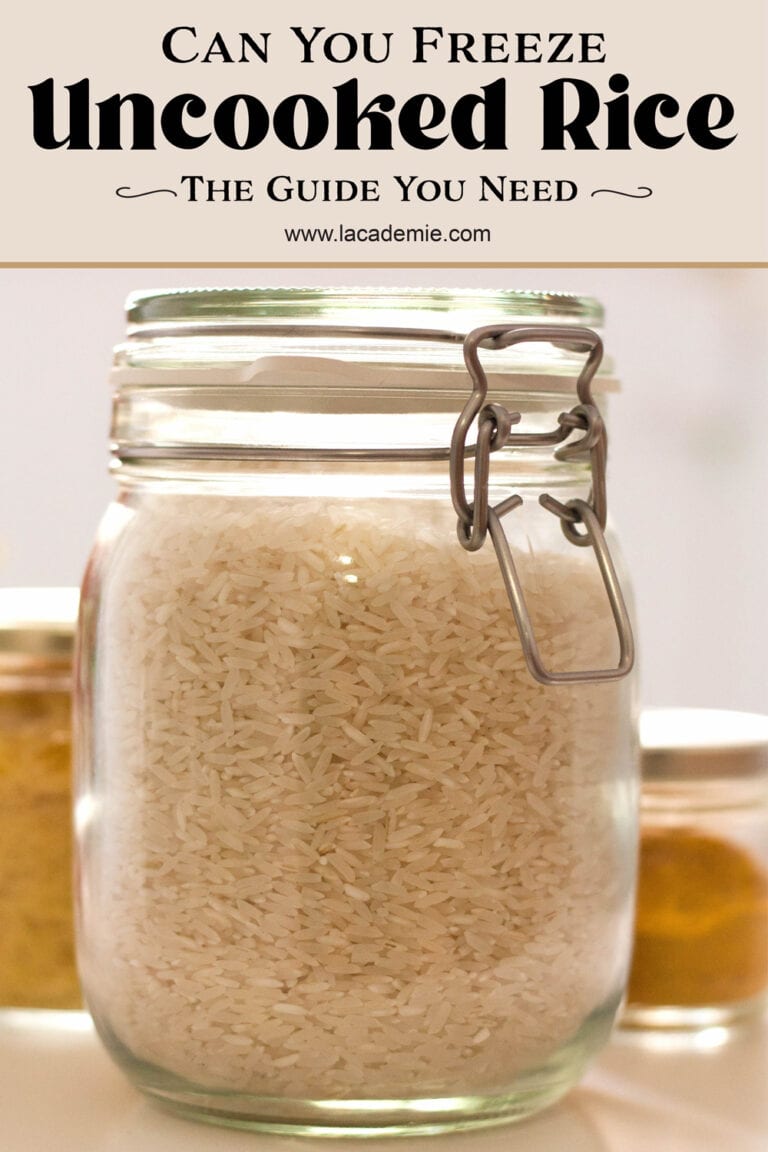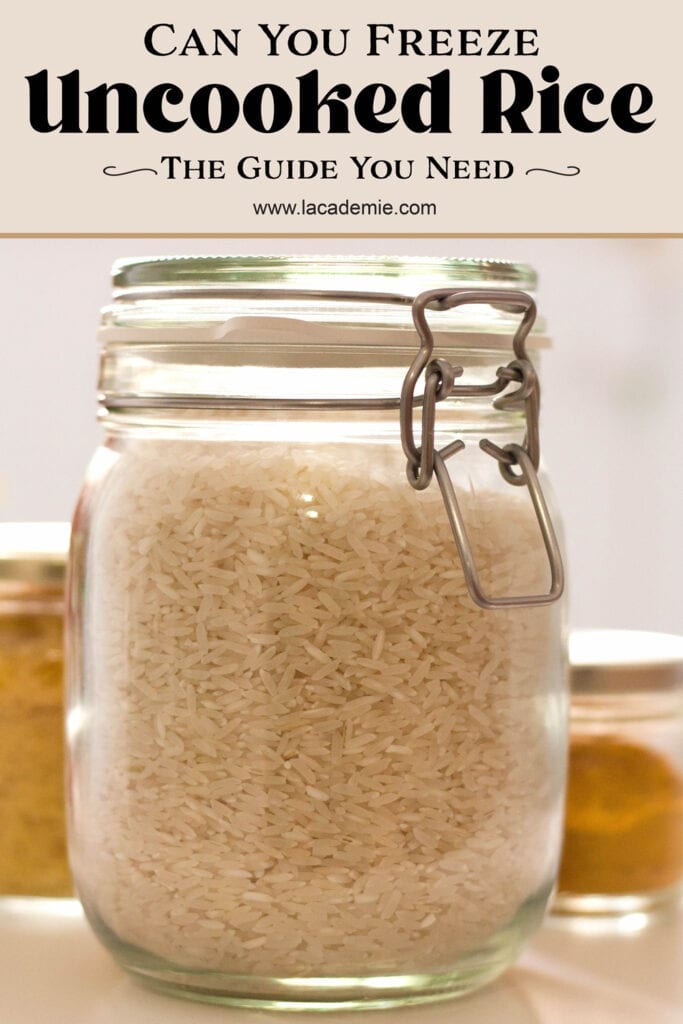 References
ZHOU, Z., ROBARDS, K., HELLIWELL, S. and BLANCHARD, C., 2007. Effect of storage temperature on cooking behaviour of rice. Food Chemistry, 105(2), pp.491-497.
Newton, S., 2021.