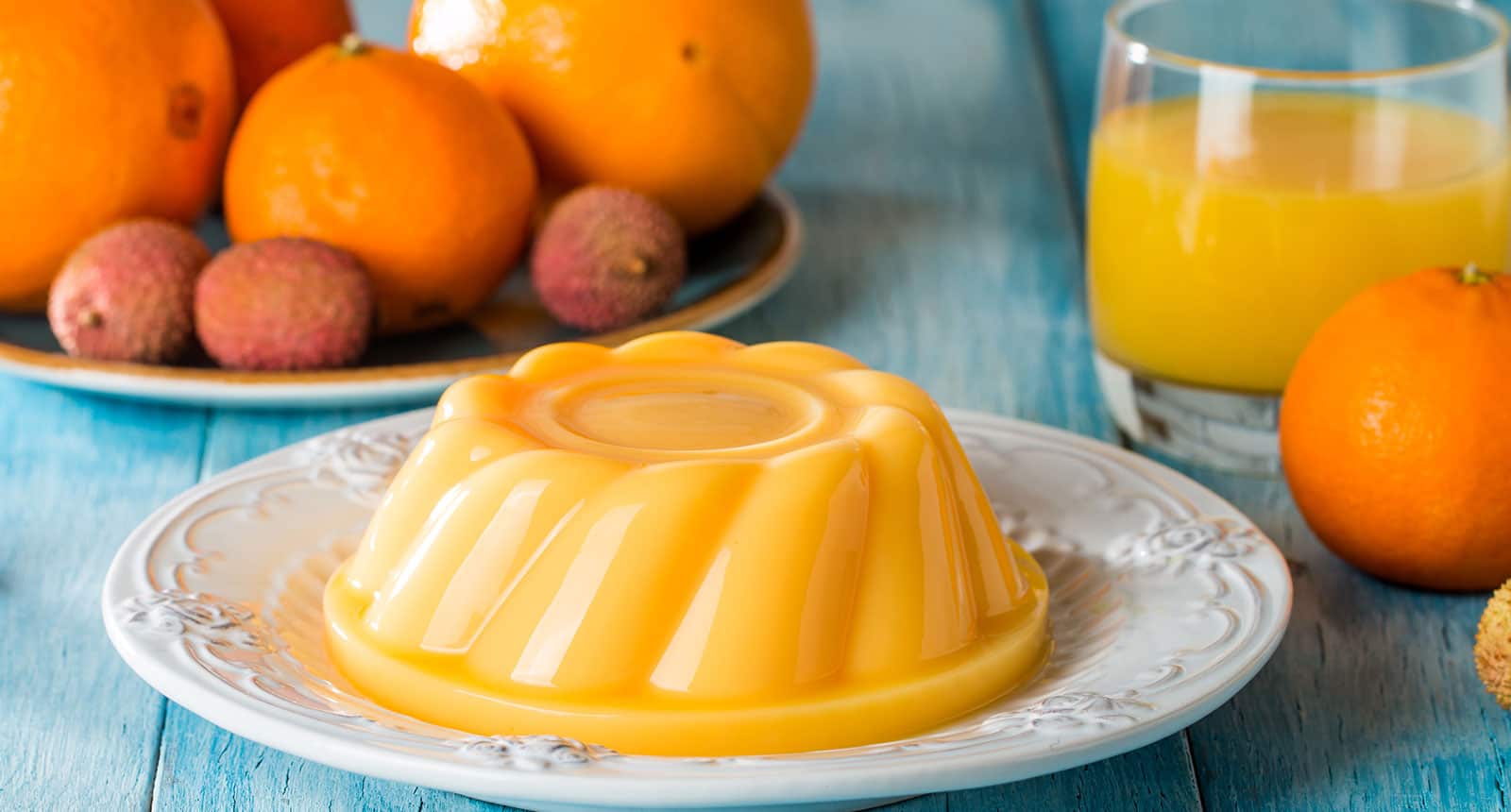 Can you freeze pudding? The short answer is yes.
There are many fluffy and mesmerizing pudding dessert recipes around the world, and it is totally normal if you can hardly stop yourself from making a big batch of them for enjoyment.
So when you have leftover pudding at home, you can either store it in the fridge or freeze it. If you plan to consume it within 3 days, it's best to store it in the refrigerator.
But if you want to save it for more than 3 days, freezing is perfectly fine in most scenarios. Still, it depends on the pudding.
Let's learn more about pudding and how to freeze it.
What Is Pudding?
Pudding is a savory dessert, however, it can also be a meal in itself. The name originates from the French term "boudin".
The term means small sausage, about encased meats during the medieval period. In the United Kingdom and other Commonwealth places, pudding is used to refer to savory and sweet dishes but in Canada and the USA, it's a sweet and milky dessert.
Indeed, there are many British-style desserts with pudding, or you can find many pudding ideas in the list of American sweet treats. Each recipe has its special way to enchant you.
The sweet pudding is usually milk-based with a texture similar to mousse or custards. It goes by different names like "jelly" if it contains gelatin, "custard" if it's egg-based, and "blancmange" if it has cornstarch. I grew up eating a lot of white pudding.
Meaning, puddings aren't something new. There's proof that chocolate pudding has been consumed as early as the 1700s.
Can You Freeze Pudding?
Yes, you can freeze pudding. However, it would depend mostly on the components of your pudding. It's not going to work out for every type of pudding.
Certain pudding components don't turn out great when you freeze them. Gelatin pudding – like those in the sweet course of Korean, rice pudding, bread pudding, and tapioca pudding, on the other hand, freeze well.
Freezing can extend the storage life up to 3 months for these puddings. When frozen, the consistency of most puddings becomes very similar to ice cream.
How To Freeze Pudding?
Freezing pudding isn't nuclear science. It's very easy. And when properly done, it can preserve your meal safe for consumption for up to 90 days.
First and foremost, before freezing the pudding, you should allow it to cool especially if it's baked bread pudding. The cooling shouldn't take more than 2 hours.
If you've made baked bread pudding, slice it into small chunks so that it would be easier for you to store it in your freezer. Then, wrap the chunks utilizing aluminum foil or plastic wrap.
Wrapping the pieces will protect them against the elements. If you have gelatin pudding, you can create frozen pops that you can keep in your freezer and surprise your loved ones with.
Freezing gelatin pudding is also straightforward. Just mix the pudding with 2 cups of cold milk. Then, put the mix into plastic cups. Import wooden pop sticks into the middle of each cup.
Freeze the pop sticks for at least five hours. Making pop sticks doesn't require special cooking skills but should serve as a fun treat for you and your loved ones.
How To Thaw Pudding?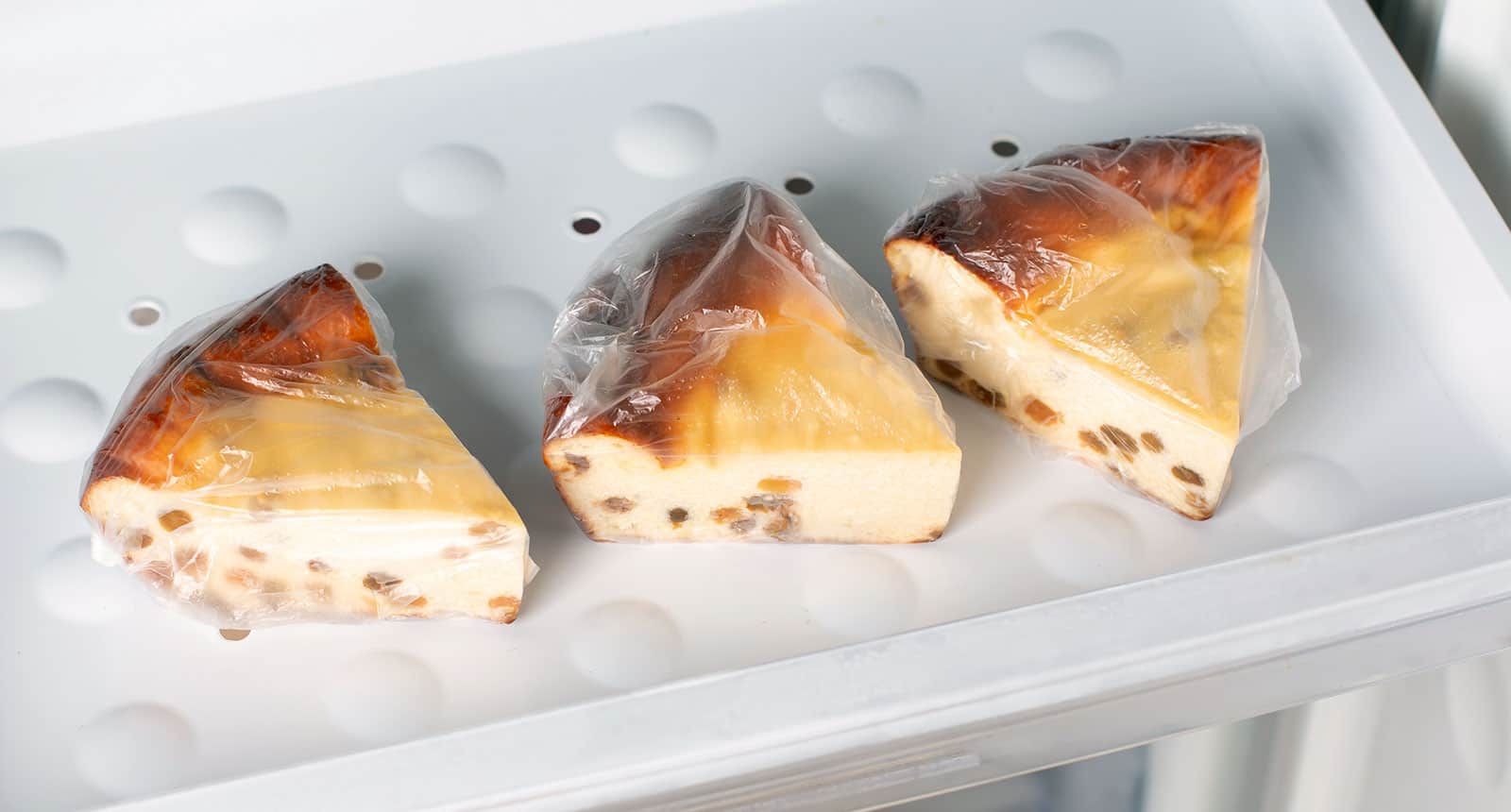 Thawing pudding is just as easy as freezing it. I often place the frozen pudding in the fridge overnight so that it will thaw naturally. Then, I enjoy the pudding as a snack or use it in a recipe.
You can also thaw your pudding at room temperature for a few hours. However, I wouldn't suggest this technique when thawing pudding pie.
Unlike other foods, like meat, you can use a quality defrosting tray to thaw. But this is not a really ideal way to defrost your pudding as it will be exposed to moisture.
Speaking of pudding pie, I often follow a recipe that's high in fat and low in liquids. This will help the pie crust to keep its excellent texture while being thawed and look perfectly afterward.
How To Tell If A Pudding Has Gone Bad?
You can easily tell if a pudding has spoiled by the visual pockets of liquid separated from the rest of the ingredients. Another sign that your pudding has gone bad is the bitter, sharp flavor.
When Does Pudding Become Inedible?
Unlike other desserts, pudding has a high shelf life. However, it can also spoil if not stored properly and after a certain period. The flavor and appearance of the pudding can tell you if it's inedible.
However, there's one small problem. Even a small bite from spoiled food can be harmful, so instead of tasting the pudding, you can use your smelling senses to determine if it's edible or inedible.
If your pudding doesn't smell right, it's likely spoiled and you should discard it. The look of your pudding can also help you detect if something is wrong. When it gets ruined, you would notice some moisture in between the texture in different parts. This means the pudding has gone bad, so it's inedible.
In oatmeal, bread, or rice pudding, these visible signs confirm that they're spoiled. However, for pudding pie, sometimes you can still consume that but keep in mind that the taste won't be that pleasant.
When the pudding becomes undeniably bad, you can see bacterial stains or dark-colored molds within the pudding. If you keep pudding for more than two months in the fridge, it's better to throw it away for safety. However, if it's a pre-made pudding, you can still eat it if the expiry date isn't passed.
Can You Freeze Rice Pudding?
Freezing isn't the perfect method to preserve rice pudding. However, you can freeze rice pudding if only to decrease waste. All the ingredients in a rice pudding are temperature sensitive. So, you should expect a small or big change in flavor and texture when freezing rice pudding.
Watch this video to know more:
Can You Freeze Bread Pudding?
Bread pudding is an amazing dessert to enjoy in the winter. This pudding includes eggs, butter, milk, and some other temperature-sensitive products.
So, if you're preparing bread pudding at home, you can skip the application of the mixture until you're good to serve. However, in a pinch, you can freeze leftovers although it's not advisable.
Can You Freeze Banana Pudding?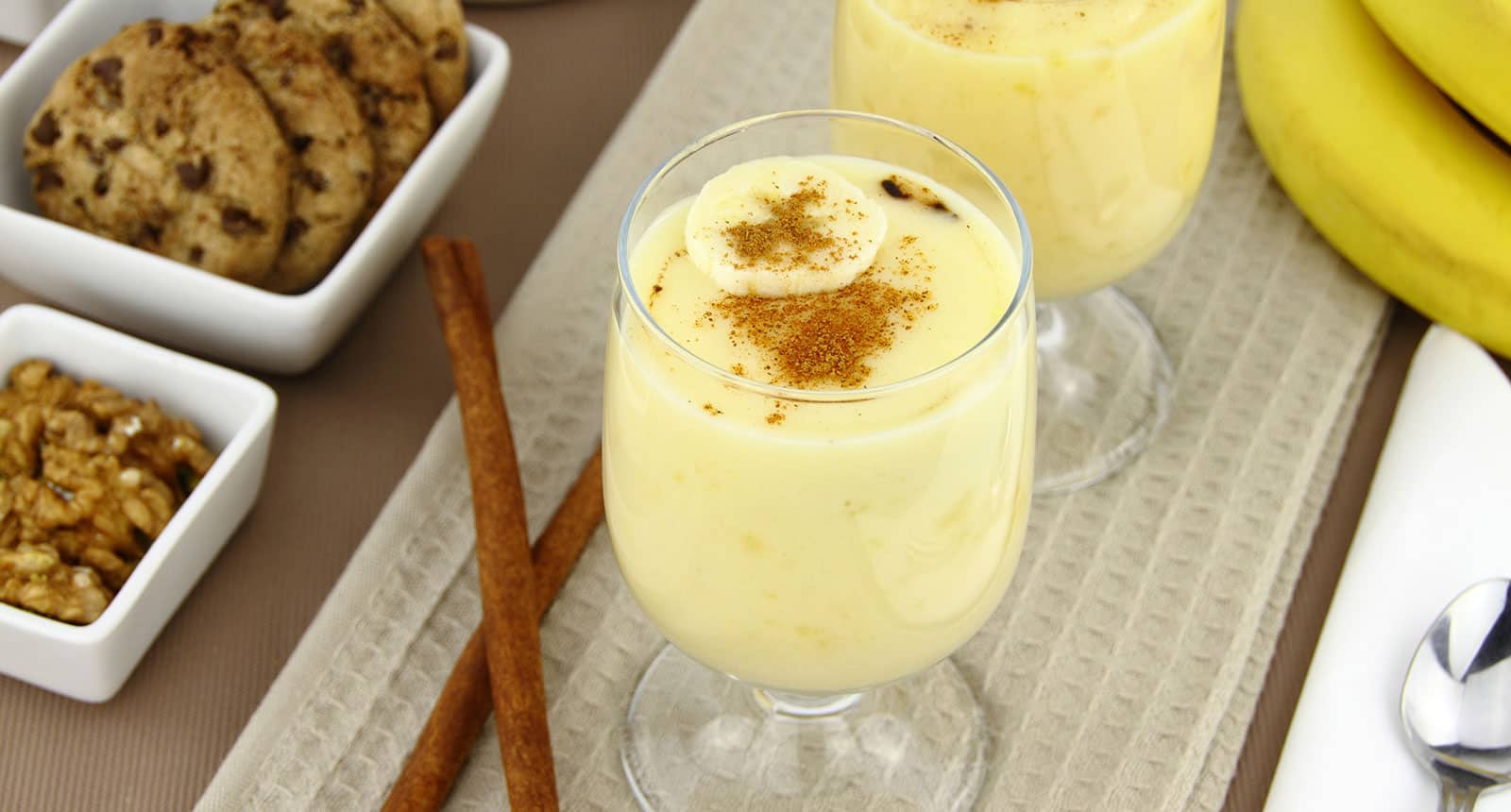 Besides the temperature-sensitive products, banana pudding also contains a lot of water. Thus, freezing it can be tricky. You can freeze it. However, don't expect the same look or taste afterward.
Watch this video to know more:
Can You Freeze Persimmon Pudding?
This pudding is a Southern dessert with a sweet, tangy flavor. Freezing this pudding isn't recommended because of the temperature-sensitive ingredients. However, you can freeze leftovers if you lack options. Keep in mind that proper packing is the key to successful freezing and thawing of puddings.
The packing will affect both the taste and consistency of the pudding after it's been defrosted. Meaning, you should keep the packing sealed, so frost won't set into the food and destroy the texture.
Watch this video to know more:
Can You Freeze Store-Bought Pudding?
Yes, you can freeze store-bought pudding. The freezing process is very easy. Just cover the dessert with plastic wrap and stick it in your freezer. The pudding will get a similar consistency to that of ice creams. The best part? You can consume it the moment you remove it from your freezer.
Can You Freeze Gelatin Pudding?
You can freeze gelatin pudding in different ways. I usually turn it into flavored popsicles. If you've never done this before, it may sound complicated. However, it isn't. It's relatively simple.
Gelatin pudding develops a similar consistency to ice cream when frozen. So, why not enjoy it as a tasty popsicle? Just mix the pudding with some cold milk. Place the mix into popsicle molds.
If you don't have popsicle molds, you can use plastic cups instead. Then, place them in the freezer. Anytime you need a snack, these yummy popsicles will come in handy.
Watch this video to know more:
Can You Freeze Pudding Pie?
You can freeze pudding pie if you want to prolong its shelf life or preserve leftovers. However, it's not a good idea since pudding filling is made of temperature-sensitive ingredients.
Meaning, the flavor or texture of the filling will change once it's frozen. Additionally, the filling is high in water. Thus, it could soften the crust of the pudding pie and ruin the taste and appearance.
If you're freezing pudding pie for a special occasion, I don't recommend it at all. Defrosting the pudding pie could cause the filling to become watery or curdle, making the pudding pie look spoiled.
However, for leftovers, you can take your chances. Just have reasonable expectations. You can either cut your pie in pieces or freeze it whole.
If you slice it in pieces, utilize a good airtight freezer container. If you freeze the whole pie, use the original packaging. However, utilize a double bag to prevent frost.
Watch this video to know more:
Can You Freeze Pudding Cake?
If you've never tried a pudding cake before, you don't know what you're missing
It's two treats in one bowl that consists of a moist cake on the top layer with a custard-based pudding on the base coat. One of the reasons why I like this 2-in-1 cake is that it's easy to prepare.
Instead of preparing two different elements and layering them, you can just combine all the ingredients into the dish and let your oven do the rest. The best part? Pudding cakes freeze very well.
The texture and taste won't change much after freezing. Your cake won't appear as impressive as it was first made. However, the taste will remain pretty much the same, so don't worry.
Watch this video to know more:
Can Homemade Chocolate Pudding Be Frozen?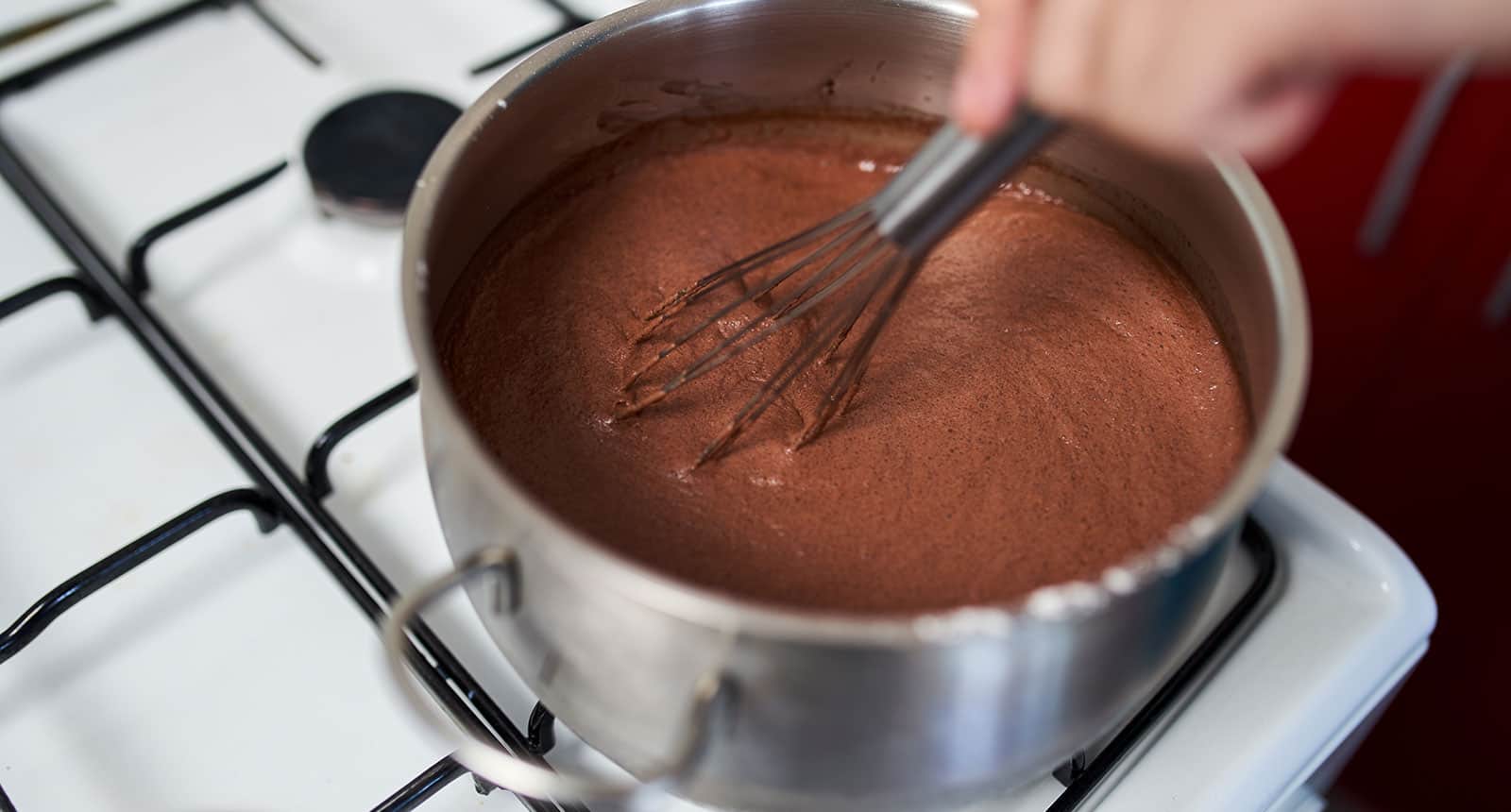 A homemade chocolate pudding should be stored in the fridge and eaten within 3 days of preparation. You can also freeze and defrost homemade chocolate pudding. However, I don't recommend this way of storage because the consistency of the pudding can change once it has defrosted.
Watch this video to know more:
Can You Freeze A Steamed Pudding?
Although steamed pudding tastes the best when freshly cooked, you can also freeze it for later use. Just wrap the bowl with foil over the clingfilm and store it in the freezer. This pudding should be eaten within 3 months. You can easily thaw it by leaving it at cool room temperature overnight.
Watch this video to know more:
Can You Freeze Black Pudding?
Black pudding is a one-of-a-kind regional type of blood sausage. This meal originated in Ireland and the United Kingdom. It's made of pork blood with beef suet or pork fat.
It also contains oatmeal, cereal, barley groats, or oat groats. And yes, you can freeze this pudding for up to 4 months. Unlike cured meats like salami, this pudding isn't cured.
It's just boiled. Meaning, it won't stand for too long in your fridge or at room temperature. Thankfully, it freezes well. However, defrosting this pudding needs a lot of time and patience.
The best defrosting method is to put the pieces and/or the packet in your fridge and let it thaw naturally overnight. If it's vacuum-packed, then you can place the bag in your sink with lukewarm water to try and speed the defrosting. Or you can place it in a pan over very low heat to defrost it.
When utilizing the last technique, make sure that the water isn't boiling. It's a poor idea to try preparing the pudding from frozen. It's also a bad idea to thaw it in the microwave.
Using the thawing function on your microwave or cooking black pudding from frozen will only give it dry patches and crumbly spots throughout, so avoid these quick solutions.
Watch this video to know more:
Can You Freeze White Pudding?
White pudding is very similar to oatmeal pudding. It's also known as mealy pudding. You can easily keep this pudding in the fridge or freeze it. It freezes surprisingly well.
Just pack it properly. That's the trick to keeping the dessert's smooth texture after thawing. You can use a double resealable food bag to prevent freezer burns or an airtight container.
However, before you do anything, let the pudding cool down. If you're using an airtight container, place your pudding into the container, leaving about one inch of space for expansion.
Lastly, wrap the surface of the container with plastic wrap. Then, seal with the airtight lid. Note the date. Stick it in the freezer and use it within 9 months of the freezing date.
Watch this video to know more:
Can You Freeze Snack Pack Pudding Cups?
Snack pack pudding cups don't take much time and effort to make. The best part? You can easily freeze them. I love snack pack pudding cups because they're the perfect portable snack.
Interesting Facts About Pudding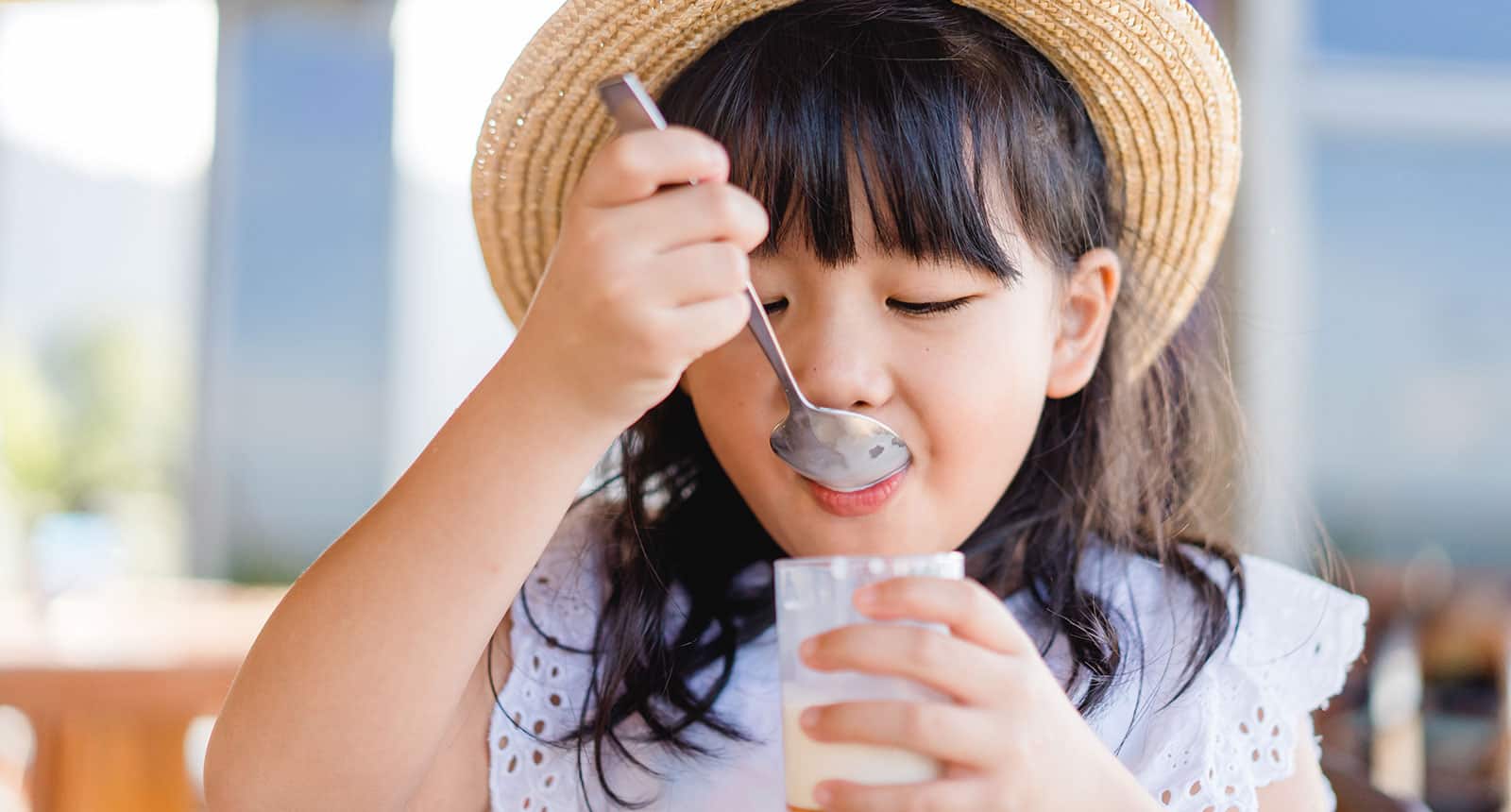 Let's learn a few interesting facts about pudding. For starters, egg-based pudding is often referred to as flan or custard. Flan, custard, and puddings aren't the same type of dessert. However, in different parts of the world, they're used interchangeably.
Another interesting fact is that a cornstarch-rich pudding is often called "blancmange". During events and dinners, you will spot this long name in the dessert section of the menu, so don't be surprised.
And don't be afraid to try it. It tastes like pudding with cornstarch. Some people refer to any pudding as 'jelly'. This is a name utilized for gelatin-based desserts and jams, so be careful when shopping.
There's a wide selection of savory puddings. And they're excellent appetizers mostly instead of standard desserts. Butterscotch pudding and cheese pudding are two of my go-to savory guilty pleasures.
The best part about pudding is that it's a gluten-free or sugar-free dessert. However, the lack of sugar or gluten doesn't compromise the flavor of the pudding. Pudding is also excellent for weight loss.
Meaning, you don't have to give up on your pudding when losing weight. The last fun fact I have for you is that there are days dedicated to puddings. In the USA, 26th June is the National Chocolate Pudding Day while 19th September is the National Butterscotch pudding day.
It's Time For Dessert
Can you freeze pudding? The answer is yes. Like most desserts, pudding is completely safe to be kept in the freezer. Freezing can prolong the shelf life of this dessert for up to 90 days.
The best part? Some puddings such as gelatin pudding can be transformed into frozen pops. Do you like puddings so much that you often make too much of it and you have to store it for future use?
If so, feel free to share your freezing tips and tricks in the comments. Also, share this on your Twitter or Facebook, so that your close friends would know what to do with leftover pudding.