Can you freeze cranberries? You will properly ask yourself the same question if you have some leftover fresh cranberries after your family dinner. So, I am here to help you.
Freezing fruit for better storage has always been the most common way to lengthen the usage duration of fresh fruits. Each type of fruit, however, needs different ways to treat them before storing them in the fridge.
Cranberries belong to the berry family which is surprisingly easy to store in your typical refrigerator. But, there are some essential steps and information you need to keep your eyes on.
My solution will help you freeze the cranberries and also keep the quality of your fresh and delightful berries at their best status.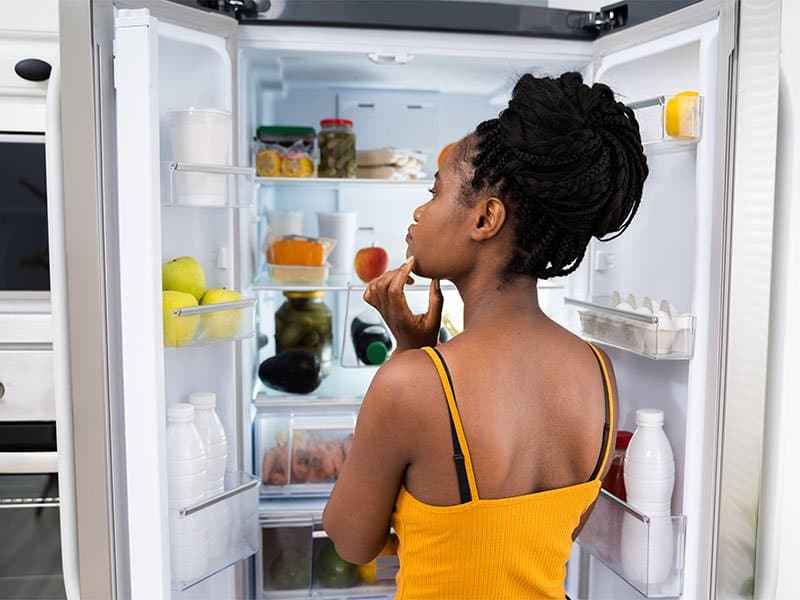 Can You Freeze Cranberries?
The answer is an absolute Yes. Freezing a package of fresh cranberries would be the easiest thing you can do in your home kitchen. Just remember to follow the steps below.
Step 1: Wash Them
This step is to make sure your berries are clean.
Step 2: Remove Bad Cranberries
Remember to pick out the inedible berries
Step 3: Air-Drain Them
Let them air dry for 8-10 minutes
Step 4: Place Them On The Pan
Spread them nicely on a cake pan (such as a large pan for brownies) or a flat dish.
Step 5: Freeze First Time
Freeze the berries from 2-8 hours in the freezer.
Step 6: Freeze Second Time
Put them in airtight bags or containers and keep them in the freezer.
For detailed rationales and guidance, just keep scrolling down.
What Type Of Cranberries Should Be Frozen?
Different types of cranberries might need special treatment before refrigerating them. So make sure that you know what the type of your berries basket is.
Cranberries have various species, the number may be overwhelming, but there are only two typical cranberries: red and white cranberries. This famous C-something fruit originated in northern America, so they are natives of cold or cool weather. Freezing them will be no problem at all.
White cranberries are simply picked underdamped and mainly consumed by manufacturers to make revitalizing cranberry juice. Red cranberries are ripe cranberries, usually served fresh or baked with cakes.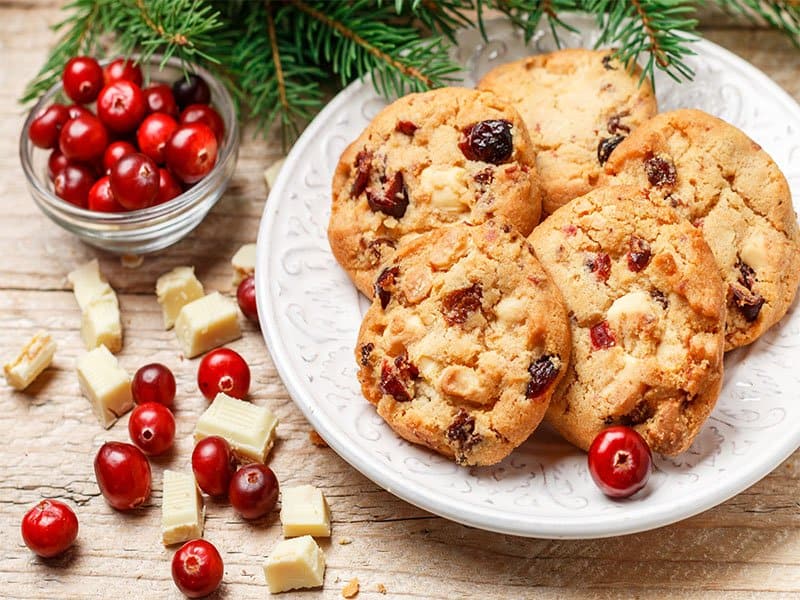 However, because white cranberries are underripe, remember if you want to cook some dishes that require red cranberries, put your berries in the freezer. The cold temperature will make them turn red.
Keep in mind that the suggested duration before the cranberries go bad is around two weeks for red cranberries and roughly four weeks for white one.
In my experience, the duration can be extended to a couple of weeks if the cranberries are well stored in the refrigerator. Those berries will last from 10 to 12 months and remain in excellent condition if you freeze them precisely.
How Do You Know When Cranberries Go Bad?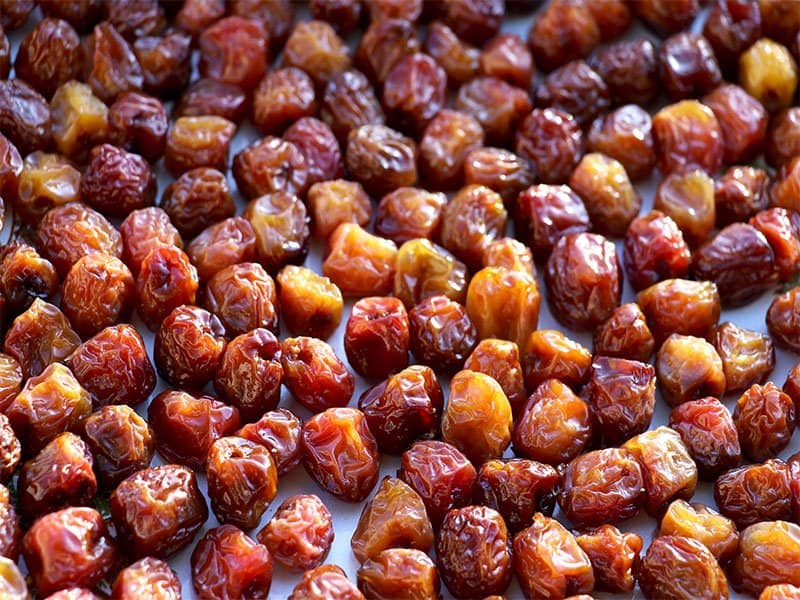 Cranberries are grown in cold weather; therefore, they are vulnerable to heat. If the room temperature is high or exposed to direct sunlight for an extended period of time, your cranberries will likely deteriorate quickly.
When they start to go bad, there are two significant spoilage signs that you should consider: their appearance and texture.
Appearance: Fresh cranberries are white, pink, or red. Their skins will shrivel, the color of the skin is getting darker. If there are some dark spots on the skins, you better throw those berries in the trash can.
Texture: Newly picked cranberries are hard and firm. When you touch them and the skins feel too soft and mushy, don't use those berries.
Let's Freeze Those Cranberries!
The process is surprisingly simple, just follow my instruction step-by-step, your berries will be well-preserved.
Step 1: Wash The Berries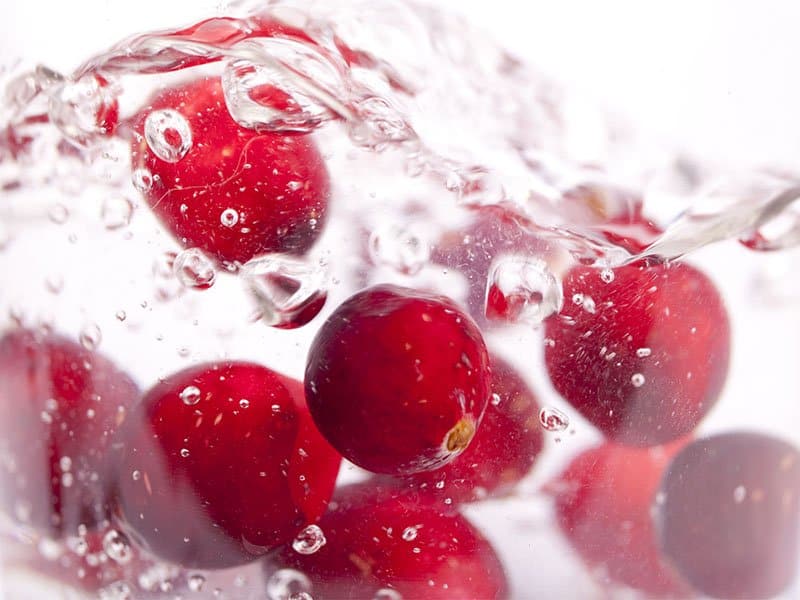 Fresh cranberries bought in the market should be washed with cool water. You just need to put them in a bowl of water and rinse them gently. You should wash them 2-3 times to get rid of the dust from transportation.
If the berries are collected directly from the plant, I recommend you wash them straightforwardly with tap water. The water from the tap will clean all the sand, dust, and some leaves from the farm.
If you buy cranberries from a reliable supermarket or big fruit store, water will properly take all the dust away.
However, if you buy them from an unknown source, you should wash your berries with salt and vinegar.
If you want to clean it more carefully, you can use a vegetable brush. Just lightly brush the berries with the substance of water, salt, and vinegar, your berries are ready to serve.
Step 2: Remove Bad Cranberries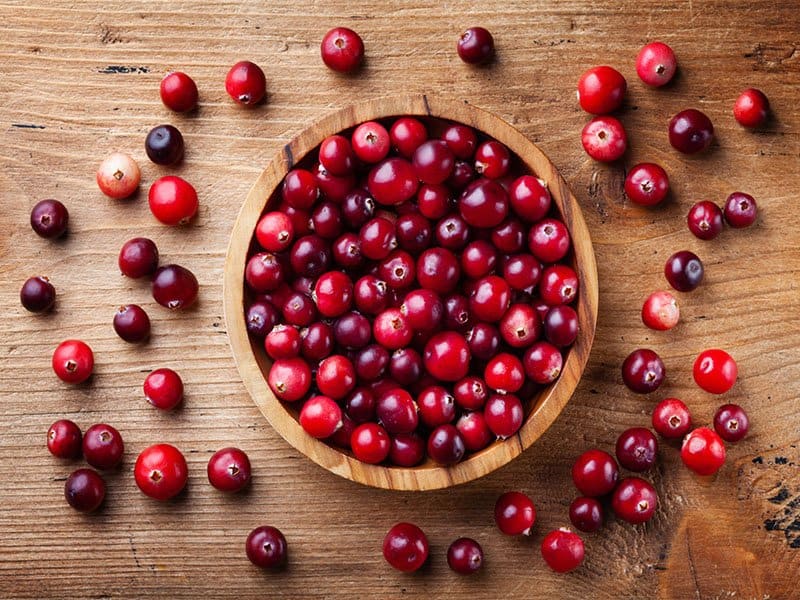 Most supermarkets or stores will pack their fruits in a plastic bag or a container with a reasonable amount of berries.
So you don't get to pick berries by berries, additionally, the berries are very small and take time to pick.
As a result, after washing the cranberries, you should sort out the berries that are shriveled, mushy, bruised, and over ripped. If you keep one of the bad berries together with others, they properly get worse faster.
Just a quick note for you, don't throw away the over ripped berries. After washing the fruits, you can eat them raw or bake them with Mascarpone cheese for luscious Mascarpone-based desserts with fruity cranberries on top.
Step 3: Air-Drain Them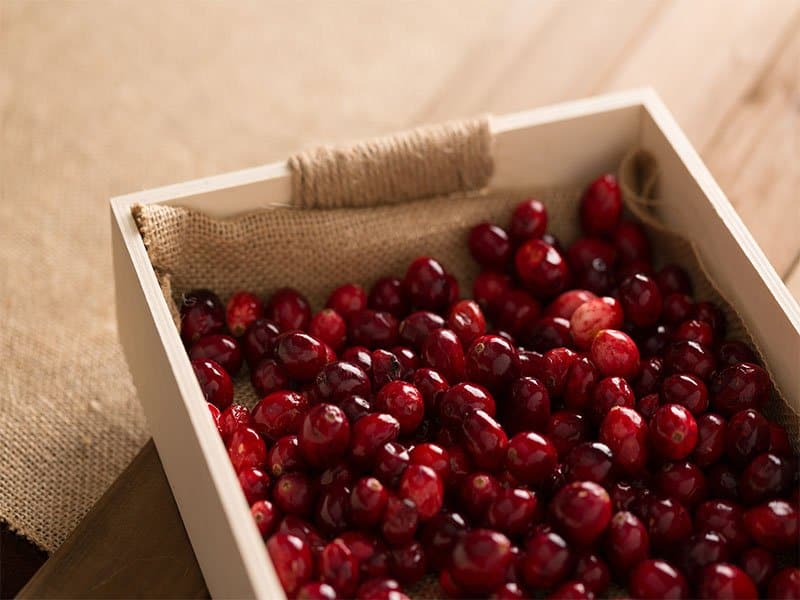 You don't want your berries to get too wet before freezing. They will be attached to each other as the water is frozen. This will cause a lot of inconveniences for you when making other dishes.
Take a basket and put them in it. Let the berries air-dry for 8-10 minutes. You can shake the basket to shorten the drying process.
Step 4: Place Them On The Pan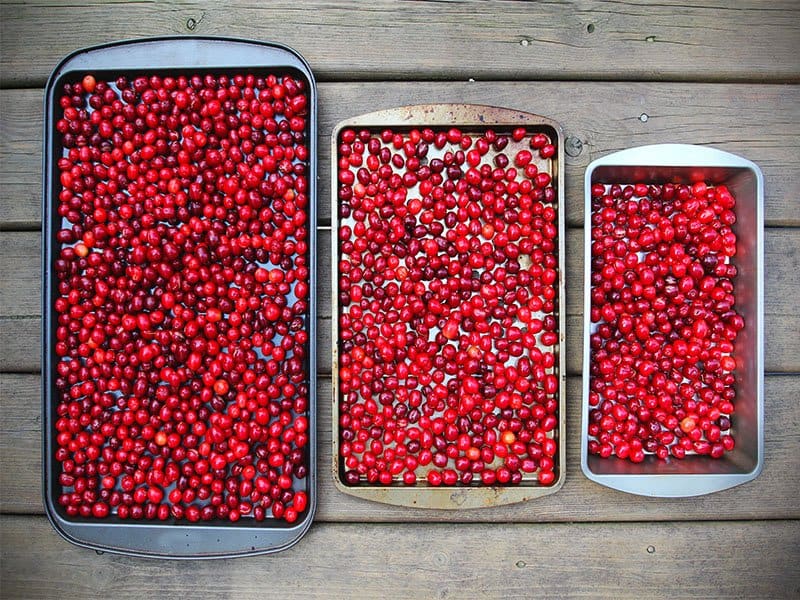 Pick a large, flat cake pan (you can use a dish or big box). Place a piece of paper, candle paper, or baking paper on the top of the pan. Pour and spread your berries all over the surface.
The baking paper will allow them to freeze individually. Then when you want to put them in other containers, they are easy to scoop out and don't stick together.
Step 5: Freeze First Time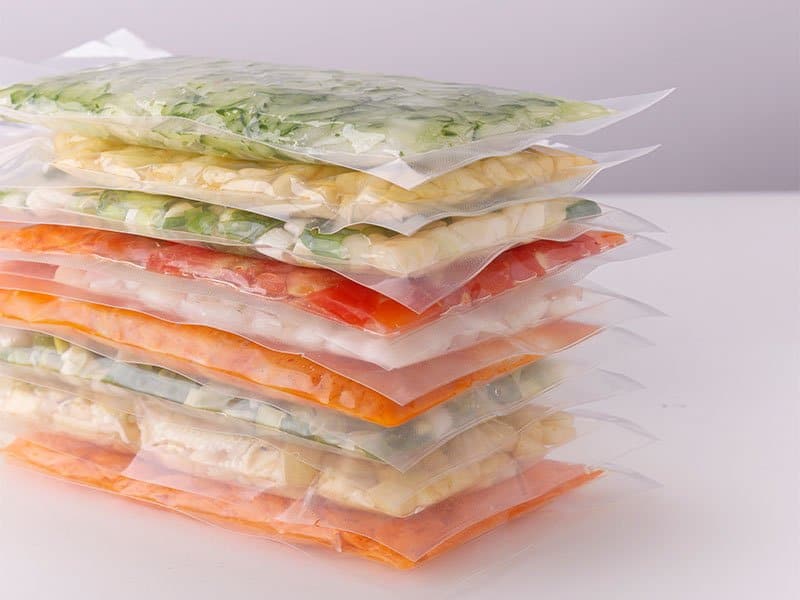 Now let them freeze in the freezer for 2 to 8 hours. If the duration is less than 2 hours, the berries would not be all frozen. Refrigerating them for more than 8 hours, they will have a chance to have freezer burn.
Now, freezer burn can't make the fruits inedible, however, they decrease the quality of the berries due to some nutritions having been eliminated by freezer burn.
You should use a vacuum sealing machine to remove the air and humidity inside the containers.
If you don't have the machine, just use the plastic bags or containers designed to store frozen foods. Keep in mind that you will have to draw as much air as possible outside of the containers.
Step 6: Freeze Second Time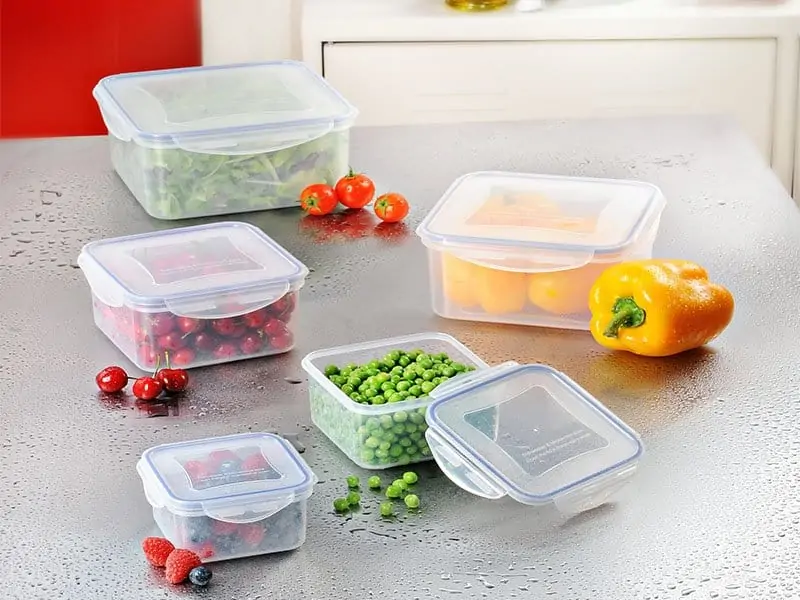 Between 2 to 8 hours of freezing, you can take the frozen berries out. At this time, they should be well frozen.
Prepare nice, clean zipped bags or food containers, gently put those berries in. Your berries should be sustained in the fridge for around one year.
Warning: You should divide the berries into different proportions for various uses. You don't want to have frozen leftover berries, do you?
Useful Tips For Freezing Cranberries
Here I will show you some useful TIPS while freezing fresh cranberries. Believe me, they are extremely handy when storing the berries in the freezer.
1. Juice Them
If your freezer has no space, you can make juice out of the cranberries and put them in an airtight bottle in the freezer.
Among the many varieties of juicers out there, the most suitable one for juicing cranberries is steam juicer, which can come in handy for berry lovers.
This way, you can save more space, plus the cranberry juice is magnificent and very useful for making syrup, sauce, and a lot more dishes.
One question that must be plaguing your mind is "How long can cranberry juice stay fresh?" The answer to this varies depending on several factors: the state of the cranberries when juice, storing conditions and methods, etc. However, it's safe to say that the juice is at its best within 3 days.
2. Pick The Ripe Berries
Cranberries from supermarkets are commonly found in packages or displayed on the fruit shelf. In either way, you will have a chance to have plenty of ripe or unripe cranberries.
Now you should not freeze all of them, the ripe ones are perfect to eat raw or fresh topping for pancakes and some other breakfast buns.
Sort out unripe cranberries and freeze them, they will ripe and frozen after 1-2 nights in the freezer and good to eat now.
3. Arrange Your Berries
To create a good batch of frozen cranberries, I suggest you isolate the berries on the baking pan.
Put a baking sheet or tissue at the bottom of the pan and place your berries on it. This way, all the moisture around the berries will be absorbed. As a result, after all, your berries are frozen, they won't stick together.
4. Add Sugar or Syrup
This is my favorite TIP to share with you, to boost extra taste to your frozen cranberries, you can add some sugar or sweetened syrup.
Most berries taste a bit sour and tart so if you add a little sugar or sweetened syrup, the taste of those frozen cranberries will be amazing.
Plus, the sugar layer creates beautiful glass-like shells around your cranberries. This results in better preservation for the frozen berries.
5. Dry After Defrosting
After defrosting fruits, they will release a bit of water around them. So dry them with tissues or a baking sheet to absorb the moisture.
Don't add wet cranberries to your baking dough, I might ruin the structure and the taste of the cake.
Top 8 Dazzling Dishes Made From Frozen Cranberries!
Remember that you can not reverse the freezing process, so after being frozen, the cranberries can not be as fresh as when they first bought from the market.
However, plenty of tasty dishes use frozen cranberries as the main ingredients, topping, or side dish.
So follow me to look at some of the good foods that are ideally suited with frozen cranberries.
Cranberries Pomegranate Smoothies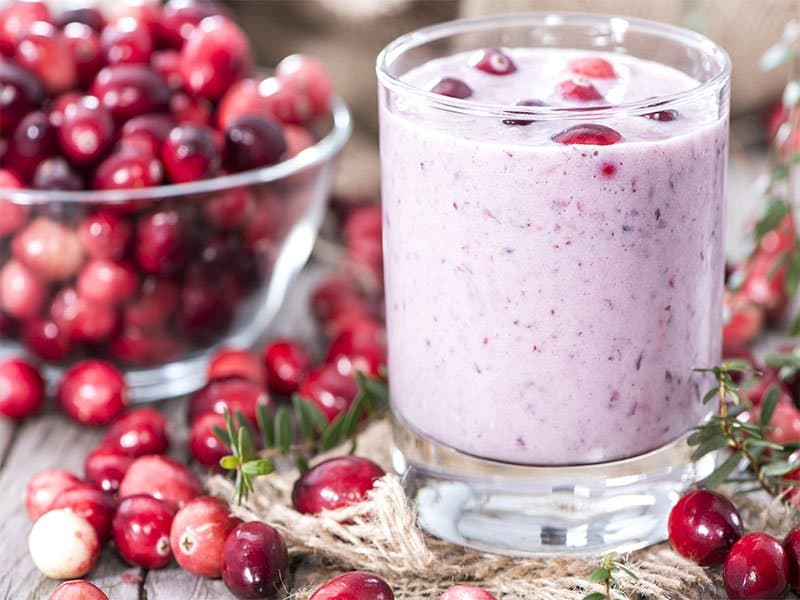 Smoothies are fresh, sweet, and delightful. If you are looking for fantastic red smoothies for dessert, try Cranberry Pomegranate Smoothies now!
My ingredients for this smoothie are very simple, you need pomegranate juice, bananas, almond milk, yogurt, and frozen cranberries.
One of the great things about using frozen fruits is that you don't need to add extra ice. The temperature from the berries is sufficient for cooling your drink.
Add them all in the blender until they are mixed and form a nice, thick smoothie.
Breakfast Buns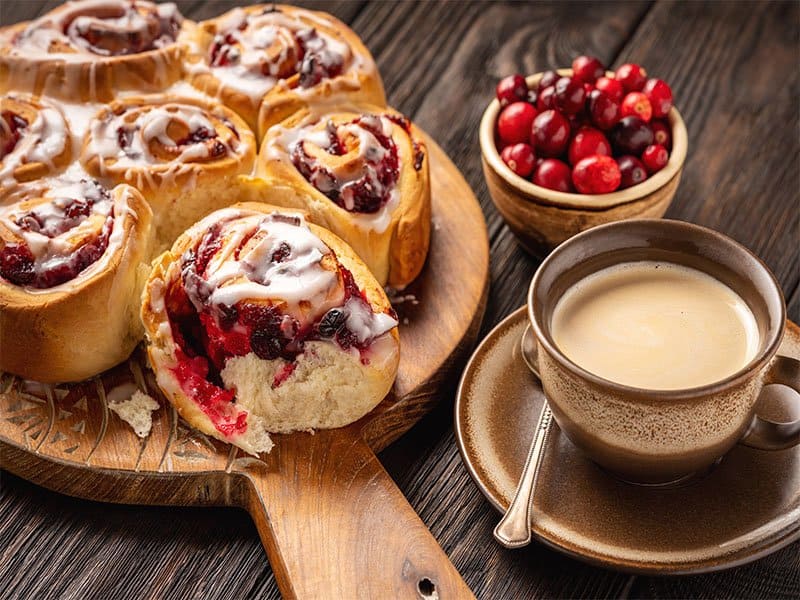 Does your morning always start with bread, bacon, and fried eggs? Or are you looking for an alternative dish for your every day cereals? Cranberry breakfast buns will light up your day.
All you need is to add your frozen berries into the bun mixture. Then bake the cake along with those cute red cranberries.
Cranberry breakfast buns are widely served as bread with simply a glass of fresh milk. That is all you need for an exciting morning.
Pancake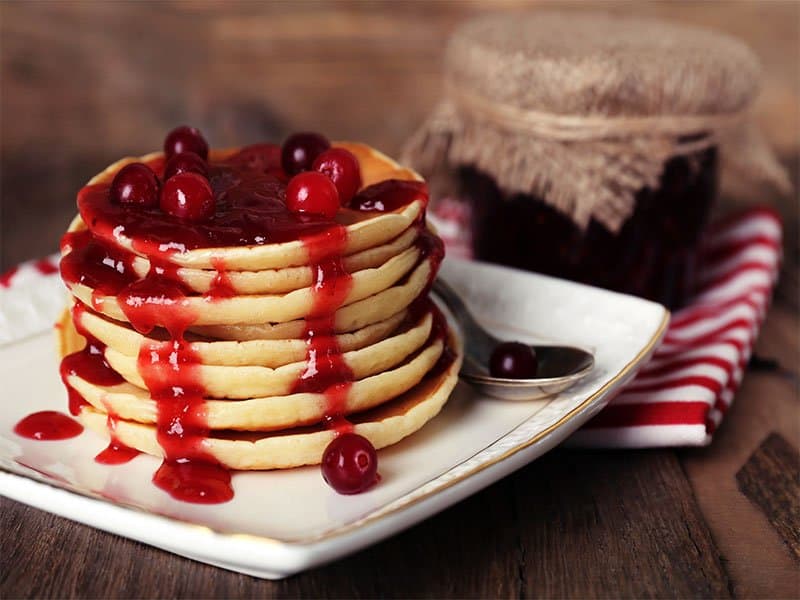 Using frozen cranberries as toppings for your typical pancakes can result in an overwhelming dish.
Pancakes are soft and spongy, served with honey or chocolate syrup and crumbly cranberries. This will be one of the best combinations you have ever made.
Oatmeals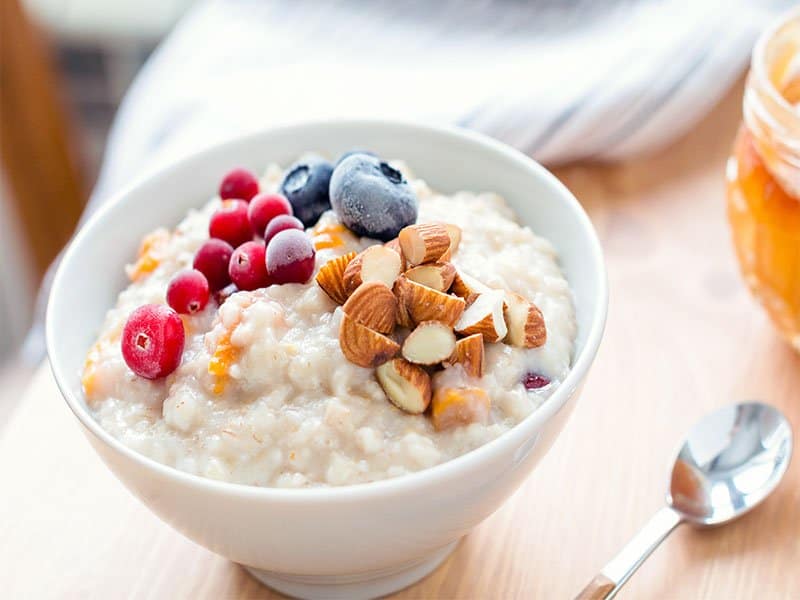 Take your bags of frozen cranberries out and add them to the substance of milk, nuts, oatmeals, and granolas.
The taste is a bit nutty, buttery, and yes! Cranberries are tart and sweet. The density of oatmeals and the crunchiness of cranberries are impressive.
Scones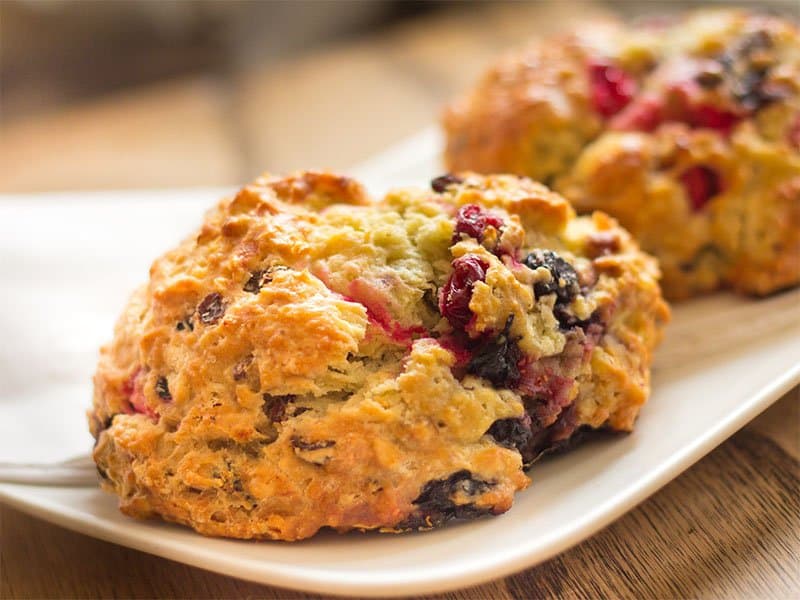 Scones are soft and tender with crunchy edges. Cranberries in scones will pop out some juicy juice if you bite the scones.
If you are a fan of sweet, moist center cake and cranberries, make yourself a batch of scones right now.
Muffins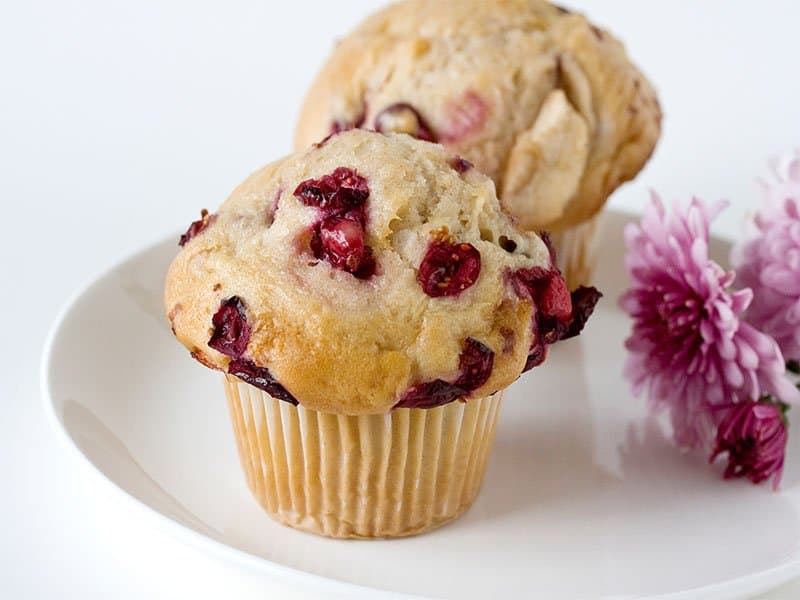 Who doesn't love tiny, delicious muffins? Muffins are like a smaller version of a cake. They are a bit moist, tender, and sweet.
Add on top of every muffin a small number of cranberries. When baked, the berries will shrivel, and the juicy juice will be absorbed into the cake.
Cheesecake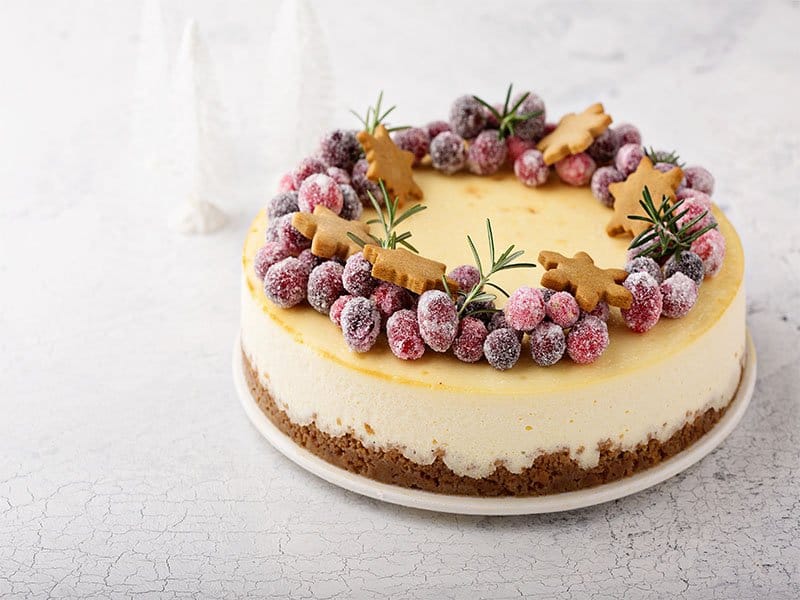 Cheesecakes are great to eat with berries due to their rich and creamy taste. The sour and tart flavors of cranberries are great when you are fed up with the fat cheese.
If you are making baked cheesecakes, apply your frozen cranberries on top of the cakes before baking. On the other hand, they are non-bake cheesecakes, just simply decorate your berries on the cake.
In both ways, the cheesecakes are terrific with creamy, buttery taste, sometimes you can feel the berries dancing in your mouth.
Cranberry Salad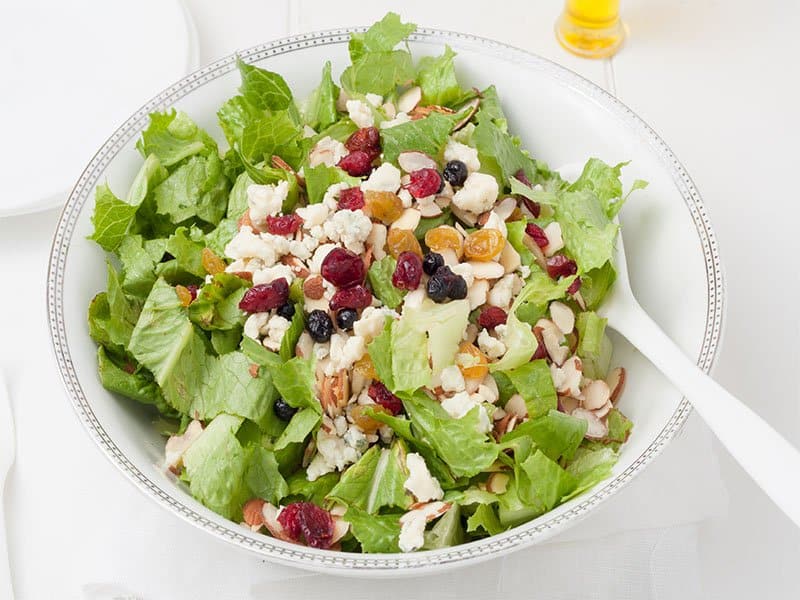 The party of different veggies can not miss a red and juicy berry, right?
Cranberries can be served raw with diverse uses. One of the most common uses of uncooked cranberries is salad toppings.
Just pick some of your favorite vegetables, add a few salad dressing. Finally, mix them with raw frozen cranberries. Your healthy cranberry salad is waiting for you!
How To Defrost Cranberries?
As mentioned above, you don't have to thaw frozen cranberries before using them but if you just need to defrost them, here are some steps you should follow.
With Microwave: If you have a microwave at home, here are some simple steps for using it:
Prepare a pan and place your frozen cranberries on it.
Switch your microwave at defrosting mode or low heat.
Defrosting the berries for 20-30 seconds.
Without Microwave: If you don't own the microwave, it should be no problem, the thawing process just needs to be a bit longer
Rinse the frozen cranberries with tap water
Put the frozen cranberries in the fridge for 30 minutes to 1 hour.
Put them in the basket.
Let them sit there for 10-12 minutes.
Interesting Fact: Baked cakes like muffins or cupcakes are perfect with frozen cranberries. Just top the cranberries on your baking dough and they are ready to be in the oven. When the juice cranberries pop in your mouth, there are no words that can describe that feeling.
How About Other Preservation Methods?
There are plenty of ways that can help you store fresh cranberries but the comparison below will look at two common methods: Canning and Drying.
1. Canning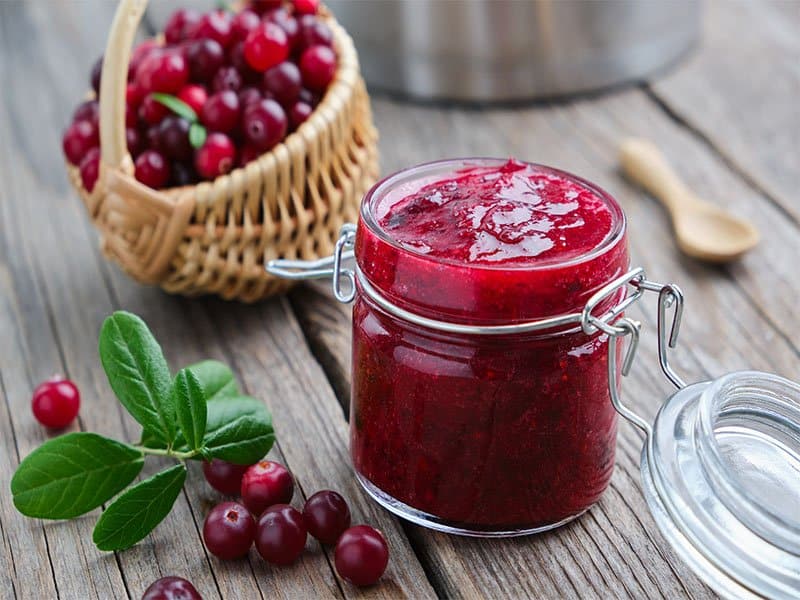 The cranberry products made from this method vary on the market. There are jars of jam and a lot of bottles of juice & syrup.
Basically, the whole berries will be preserved in sweetened or unsweetened liquids. Those liquids are widely called canning liquids. In a much simpler way, you can heat the fresh cranberries with sugar to create the syrup.
The taste of canned cranberry products is mainly sweet, depending on the amount of sugar you added to your substance.
You should not put too much sugar, resulting in the disappearance of cranberry's signature tartness flavor.
The substance of cranberries made by this method should be thick and gooey as the sugar is melted and pectin released out of cranberries.
Remember to simmer the mixture in low heat if you don't want the sugar burnt out.
2. Drying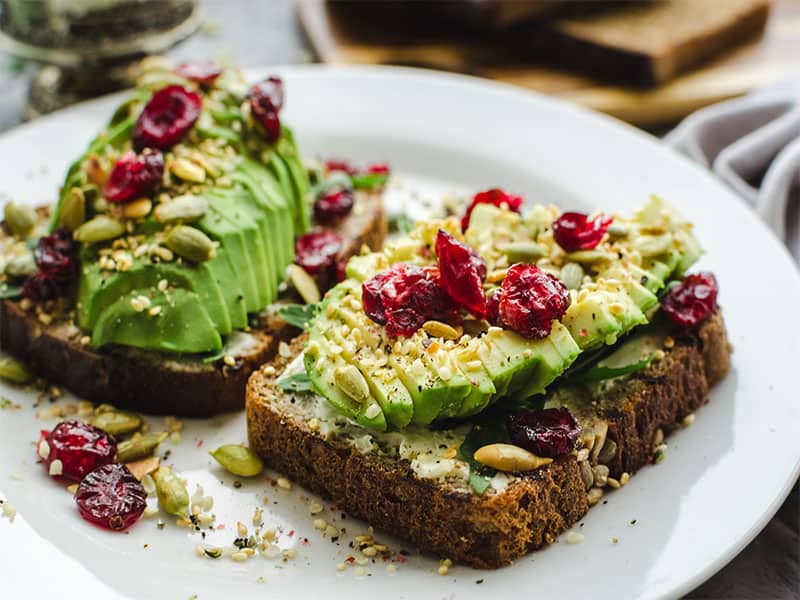 Dried cranberries have tons of convenient uses. You can eat them out-of-hand, topping for baked cakes or salad. Also, it can be mixed with granola, nuts, and yogurt for a healthy breakfast.
At home, cranberries are best dried with a dehydrator, however, you can still do this with an oven. The dried cranberries are conditioned and then ready to serve.
Dried cranberries are also added with sweetened syrup, so the flavor is sweet and a bit sour. The texture of dried fruits is usually chewy and sometimes crunchy. I'm sure your mouth will be happy tasting these dried products.
Canning and Drying are some typical ways to preserve fresh fruits. Let's compare them with Freezing in terms of storage duration in different storage temperatures.
Storage Duration For Different Kind Of Preservation Methods
| Preservation Method | Canning | Freezing | Drying |
| --- | --- | --- | --- |
| Room temperature | Around one year | Couple days | Around one year |
| Fridge | 11-12 months | 3-4 months | More than a year |
| Freezer | Around 16 months | Roughly a year | Around two years |
Frozen cranberries can not stay too long at room temperature, therefore, you should try to optimize each proportion while cooking or baking.
Canned and dried berries are sustainable at normal temperature, however, remember to avoid direct sunlight or heat.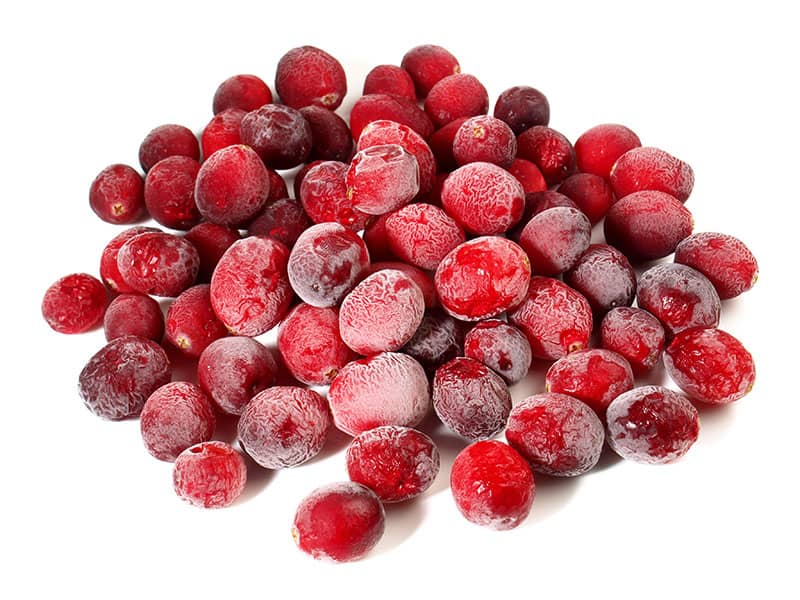 So, What Preservation Method Should You Use?
This is up to your purpose while processing your cranberries. Each preserved method differs in taste and they are served in various dishes.
If you like your cranberries to be as new as the fresh ones. Drying and Freezing should be your choice due to the similar taste and texture of the final product.
If you are looking for sweetened fruit jam or syrup to add to your daily drinks or breakfast bread, Canning will be your favorite choice.
In a nutshell, the preserved fruits can not be as fresh as the new ones. However, they are made to deliver different roles for various dishes in your daily life.
Frozen cranberries seemed to maintain the most familiar taste and texture as fresh cranberries.
So if you just want to simply store your berries, what to wait? Follow my step-by-step guide, you will be surprised.
FAQs
To provide more information related to your concerns, I will answer some frequently asked questions relating to this topic. Let's go!
What To Expect?
Storing foods is very important, especially when it comes to freezing fruits. The berries will not be as fresh as the newly picked ones but in certain cases, frozen berries are perfect to use.
I hope that the provided information is helpful for you. Frozen cranberries are commonly used for most dishes in your daily life from fresh breakfast to tasty dinner dessert. Make sure you keep them well in the freezer for after usage.
What do you think about my guide? Do you have any other useful TIPS that you want to share with me? Feel free to share your ideas. Can't wait for your responses.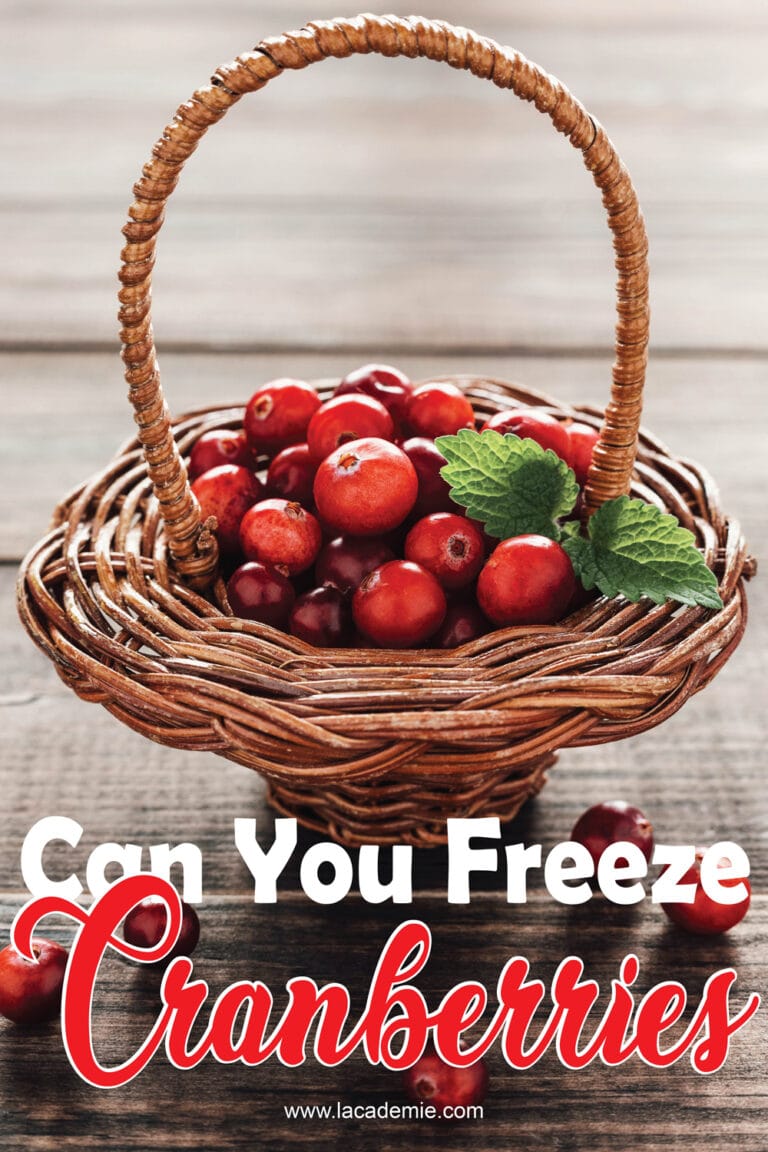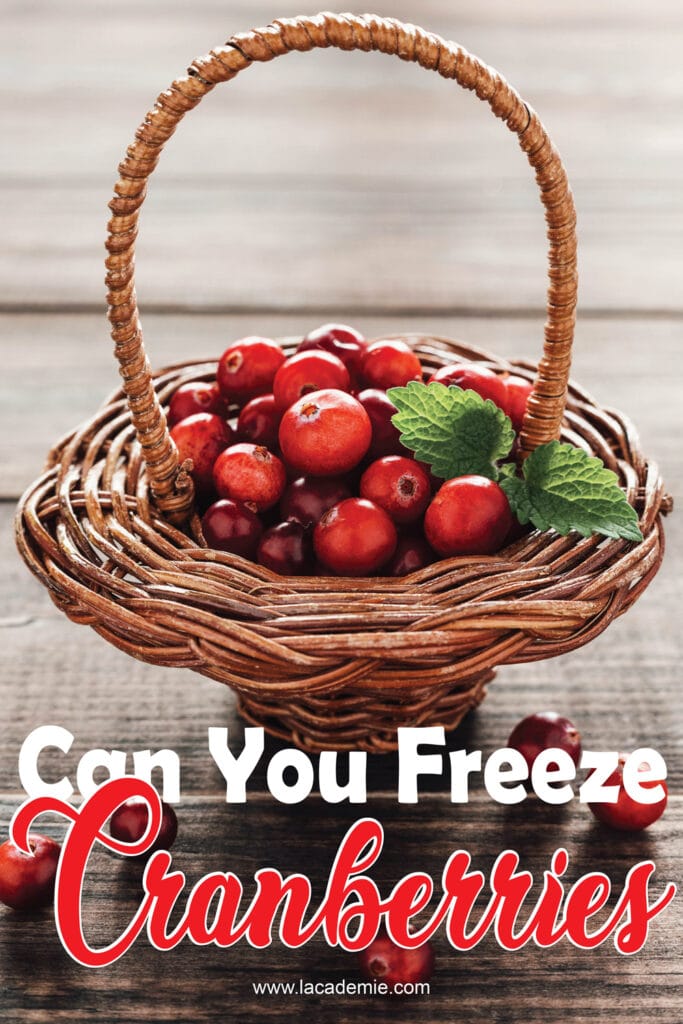 References:
Foodhero.org. 2021. Types of Cranberries | Food Hero.
MSU Extension. 2021. Freezing cranberries is easy.
Cranberries.org. 2021. How Cranberries Grow: Dry Harvest | Massachusetts Cranberries.
Muskoka Lakes Farm & Winery. 2021. White Cranberries – Muskoka Lakes Farm & Winery.
Penn State Extension. 2021. Preserving Cranberries.
Elaine, M, 2003. Using and Preserving Cranberries.