Salmon Atlantic vs Pacific; they are familiar foods to many people worldwide, but many people still need to learn the differences between them. If you are searching for the answer, keep reading this article to find it out.
Apart from comparing 2 types of salmon, you can learn other information about them and the benefits of consuming them. I hope you get great experience and knowledge after reading this post.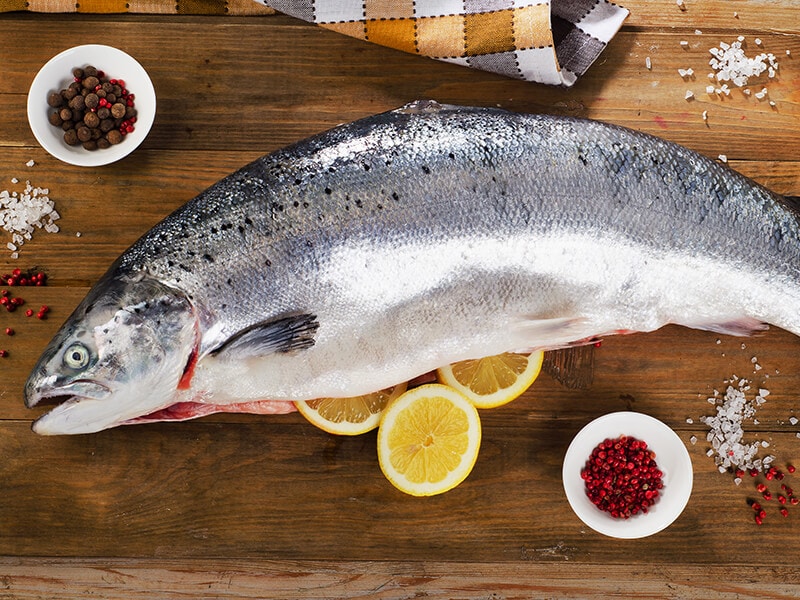 A Few Words About The Atlantic And Pacific Salmon
Before coming to a comprehensive comparison between the Atlantic and Pacific salmon, let's discover the basic information about them. Let's check it out!
Pacific Salmon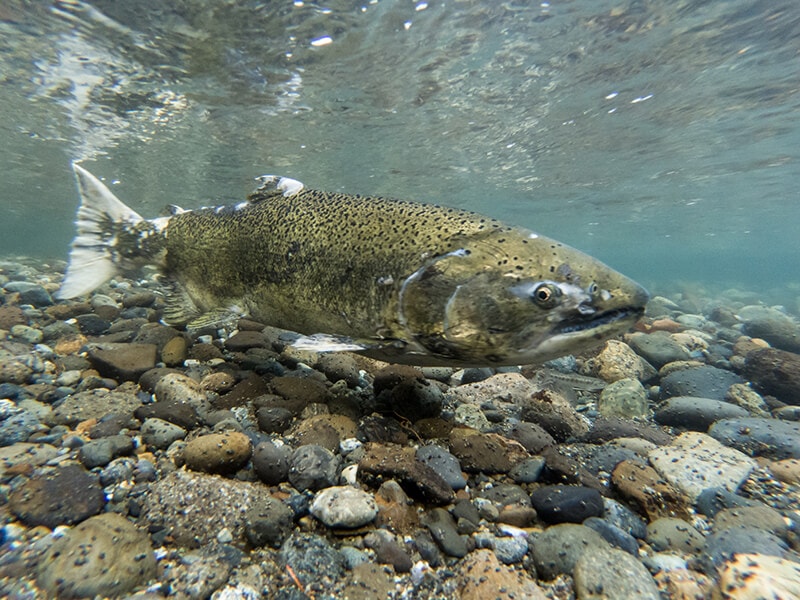 Pacific salmon includes 7 species: coho, pink, chum, the chinook (king), sockeye, masu, and amago. King salmon is the biggest salmon worldwide, with 58 inches in length and 126 pounds in weight, and pink salmon is the smallest one.
Indeed, you can commonly find these species of salmon in the North Pacific waters of Canada and the United States. The original living environments of Pacific salmon are freshwater rivers, lakes, and streams. And this small fish is known as smolts when migrating to the sea.
After salmon becomes an adult, they will return to their birthplace and continue to give birth to a new generation. This process will be repeated throughout their life cycle.
Pacific salmon is a familiar food to the indigenous people in the Pacific Rim. In addition, salmon play an essential role in the economy of people here because they harvest salmon and sell them to many restaurants worldwide.
Explore all the exciting information about the Pacific salmon.
Atlantic Salmon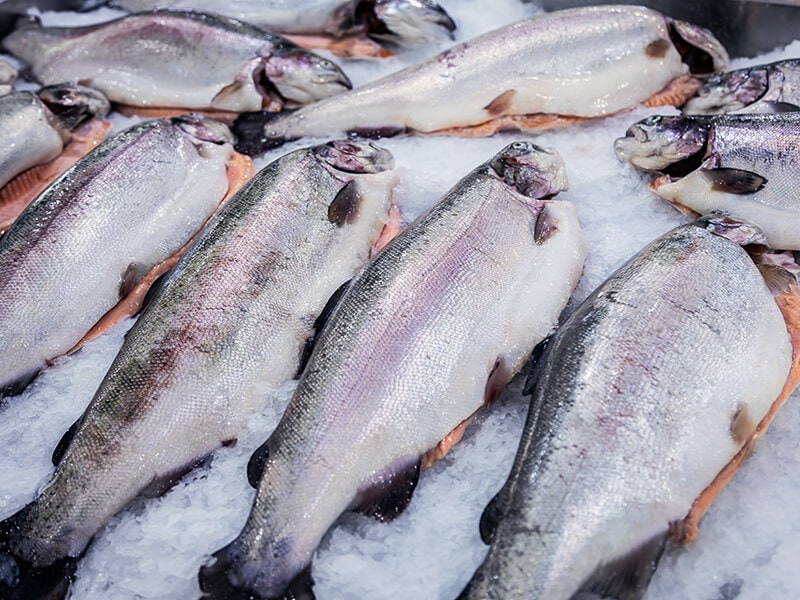 Atlantic salmon are also known as the "king of fish", which live in fresh and saltwater. Although the Atlantic Ocean is the main living environment of Atlantic salmon, freshwater dams or streams are the birthplaces of this species.
They live in streams or rivers when they are born and move to the ocean when they are adults. Today, Atlantic salmon is popular in Maine rivers, the Long Island Sound, and the New England coast.
Indeed, saltwater salmon is bigger than freshwater one. Most Atlantic salmon is about 28 to 32 inches long and weighs 7 to 12 pounds.
Small fish, crustaceans, and cephalopods are the common food of Atlantic salmon. Nevertheless, Atlantic salmon are the food of pike, other fish, and largemouth bass in freshwater rivers and seabirds, sharks, and whales in the ocean.
What are Atlantic salmon? Let's explore what they are right away.
Salmon Atlantic Vs Pacific: What Are The Differences?
Are you curious about the differences between the Atlantic and Pacific salmon? If yes, this section will reveal all differences. Before going to the main part, let's read this table to have an overview of information about Pacific and Atlantic salmon.
| Features | Pacific salmon | Atlantic salmon |
| --- | --- | --- |
| Species | Oncorhynchus genus with 7 different species | Salmo genus |
| Prices | Higher | Lower |
| Appearance | White, greenish-blue on the backs and sides | Dark green, silvery-white, and black markings |
| Size | Larger | Smaller |
| Texture And Taste | More tender and flavorful | Firmer and milder |
| Lifespan | 3 to 7 years | 5 to 8 years |
| Nutrition Value | Higher | Lower |
| Origin | Wild-caught | Farmed Raised |
Salmon Species
Although both Atlantic and Pacific salmon belong to the Salmonidae family, they are different in the genus. Atlantic salmon has only one species, which is Salmo salar. This genus has a close relation to European and American freshwater trout.
Meanwhile, Pacific salmon are species of the genus Oncorhynchus. This genus includes 5 Alaskan (chinook, coho, pink, sockeye, and chum) and 2 Asian salmon species (amago and masu).
Because of the difference in the genus, Pacific and Atlantic salmon cannot mate with each other. In some cases, you can see some hybrid fish that result from breeding different Pacific salmon species.
Let's learn how to classify different types of Pacific salmon.
Prices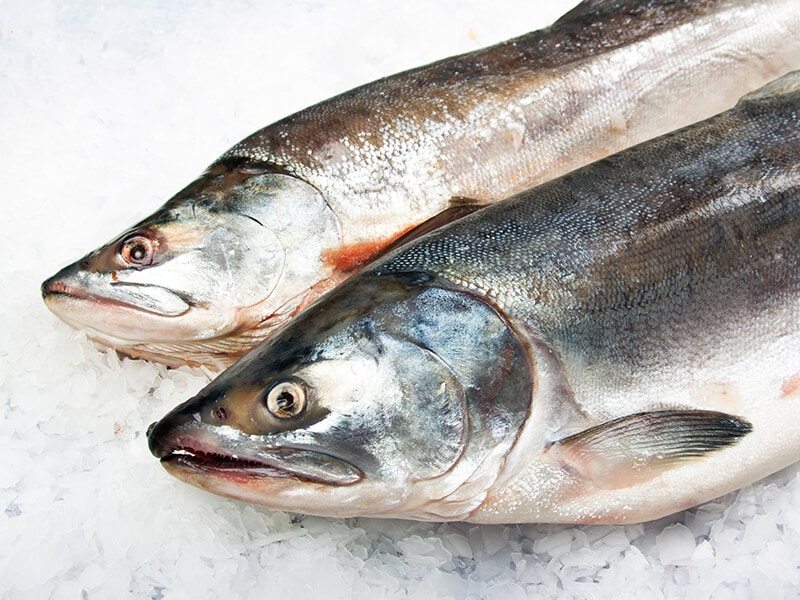 Which is more expensive, Atlantic salmon or Pacific salmon? Are you looking for the answer? Between these 2 types of salmon, the former will be cheaper.
It's because Pacific salmon harvest is only available from June to September, while Atlantic salmon is harvested all year round. And the difference in availability also affects the difference in price between them.
Normally, you need to pay about 10 to 15 dollars to purchase a pound of Atlantic salmon at the supermarkets. Meanwhile, it costs around 15 to 25 dollars to bring one pound of Pacific salmon to your kitchen.
Appearance
Atlantic and Pacific salmon colors are similar, with silvery and bright hues. However, there are some changes in their appearance when they migrate from freshwater to saltwater.
The ocean salmon's color will be deeper with green, red, brown, or blackish hues. Plus, the coloration is different, depending on the salmon species and depths of dams, streams, or rivers.
Specifically, Atlantic salmon features a white belly, silver coat, and long thin body. In addition, you can find some dark-green markings on their bodies.
Meanwhile, Pacific species, chinook salmon, are white and greenish-blue on their sides and backs. Also, chum and sockeye don't have black spots.
You also find some differences between Pacific and Atlantic salmon filets when you cut them. Pacific salmon cuts are deep red and dark, while Atlantic versions have lighter colors because of their high-fat content.
Weight
Compared to Atlantic salmon, Pacific salmon is bigger, especially Pacific chinook species. The largest chinook salmon weighs about 126 lb. The largest wild-catch king salmon measures about 97 lb weight.
The biggest Atlantic salmon recorded is about 103lb. In comparison, the largest Atlantic salmon is caught in the wild with a weight of about 79lb.
Texture And Taste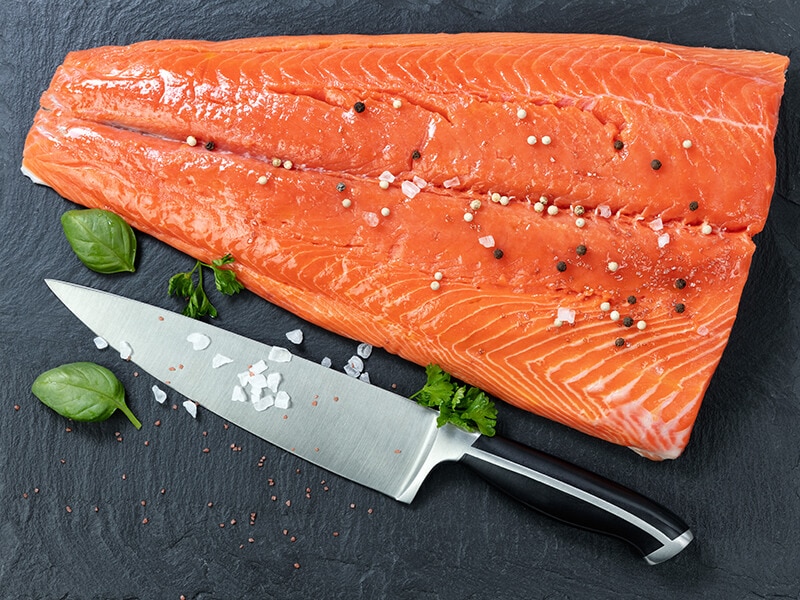 The taste and texture of Atlantic and Pacific salmon are different, but it's not significant. Compared to Atlantic salmon, Pacific salmon is softer and more flavorful. Also, its flakes are smaller than Atlantic's flakes.
Among species of salmon, king salmon is the most delicious option, with flavorful meat and high-fat content. Coho species taste similar to king salmon, but their texture is slightly more delicate than king salmon.
Pink salmon with low-fat content is a common Pacific salmon type often sold in the markets in fresh, canned, smoked, or frozen forms. If you want to consume salmon with a deep rich taste, sockeye and red salmon are great options you can try.
Lifespan
The lifespan of Atlantic salmon is longer than Pacific salmon. Normally, the longevity of Atlantic salmon is around 5 to 8 years, while Pacific salmon's lifespan runs from more than 3 to 7 years.
Both Atlantic and Pacific salmon start their lifespan in the freshwater of rivers, streams, and dams. Then, they become adults and migrate to the sea. They'll return to freshwater areas during breeding to create a new generation.
Meanwhile, Atlantic salmon continue to live after spawning, and Pacific salmon often die after returning to the river and spawning.
Increase your knowledge with the information about the lifespan of Pacific salmon.
Nutrition Value
Both Atlantic and Pacific salmon are high in Omega-3 fatty acids, protein, and vitamins. Let's check the nutritional comparison between Atlantic salmon and different species of Pacific salmon in the table below.
| Nutrients (Per 1 oz) | Atlantic salmon | Coho salmon | Chinook salmon | Sockeye salmon |
| --- | --- | --- | --- | --- |
| Fat | 1.8 g | 1.7 g | 3 g | 1.3 g |
| Calories | 40 | 41 | 51 | 37 |
| Protein | 5.6 g | 6.1 g | 5.7 g | 6.3 g |
| B6 | 0.232 mg | 0.156 mg | 0.113 mg | 0.207 g |
| Omega-3 | 0.49 g | 0.37 g | 0.64 g | 0.24 g |
| Thiamin | 0.064 mg | 0.032 mg | 0.015 mg | 0.037 mg |
| Cholesterol | 16 mg | 13 mg | 14 mg | 14 mg |
| Calcium | 3.4 mg | 10 mg | 7.4 mg | 2.6 mg |
| Magnesium | 0.005 mg | 8.79 g | 0.004 mg | 8.5 mg |
| Phosphorus | 56.7 mg (1) | 74.28 mg (2) | 81.93 mg (3) | 75.86 mg (4) |
Farmed Raised Or Wild Caught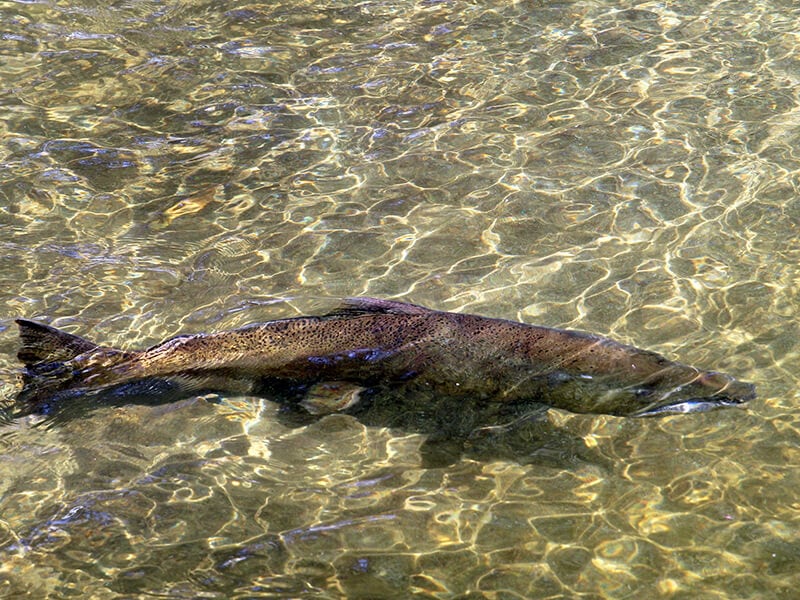 Most of the Atlantic salmon are farmed-raised, while Pacific salmon are wild-caught. You can find some wild Atlantic salmon in the Northeast rivers in the United States. Still, their quantity decreases due to habitat destruction and industrialization.
Similarity Between Pacific And Atlantic Salmon
Both Pacific salmon and Atlantic salmon are the same in mercury levels. They are recommendations of the Food and Drug Administration for safe food due to their low mercury level.
Indeed, 1 gram of farmed and wild Atlantic salmon contains about 0.05 micrograms of mercury (5). FDA highly suggests consuming 2 to 3 servings of Pacific and Atlantic salmon per week.
Can You Use Pacific Salmon Instead Of Atlantic Salmon?
If you cannot find Pacific salmon at the supermarkets, you can use Atlantic salmon to substitute and vice versa. Trust me! The flavor of your dishes will not let you down.
Despite the differences between Pacific and Atlantic salmon in flavor and texture, they bring the best results when you substitute them with each other. You can fry, poach, roast, or bake Atlantic salmon instead of using Pacific one.
Some Benefits Of Consuming Pacific And Atlantic Salmon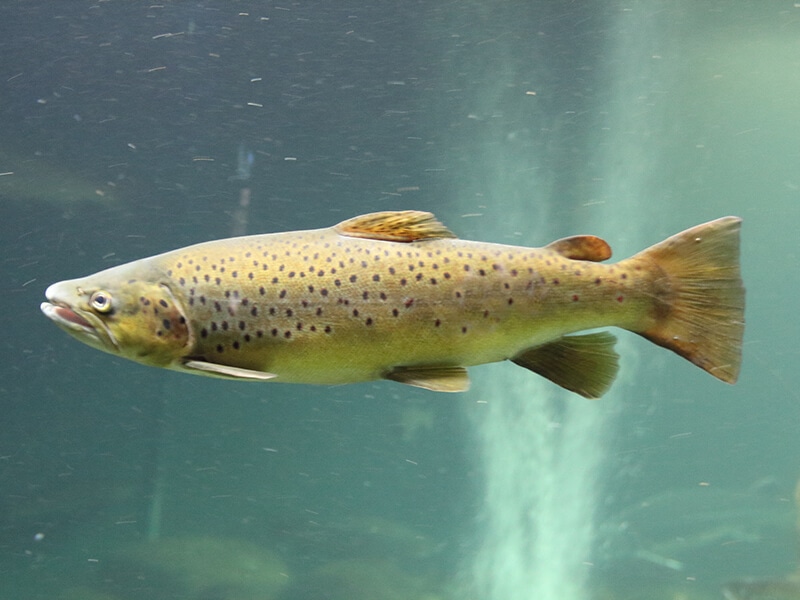 Both Atlantic and Pacific salmon are yummy food with high nutritional value. They are a rich source of protein, omega-3 fatty acids, vitamins, and minerals that are good for your health.
The high amount of omega-3s will decrease the risk of prostate cancer, blood pressure, heart disease, and inflammation. In addition, protein can help your body become stronger.
Wild and farmed salmon are great choices if you want to add vitamins to your body since they are high in vitamins B6, B12, niacin, and thiamine. They are beneficial to your brain health and nervous system.
Eating salmon is a great way to manage your weight because of its high protein content. Furthermore, salmon helps improve your bone, mental, and brain health (6).
FAQs
You must read the commonly asked questions to know other features of 2 types of salmon. I hope these questions will be helpful to you.
Which Is Your Favorite: Pacific Or Atlantic Salmon?
Have you ever tried Pacific and Atlantic salmon? Which is your favorite option? I hope to see your answers in the common section. Furthermore, don't hesitate to introduce this post to others whenever you receive questions about this topic.
In short, Atlantic and Pacific salmon taste delicious and contain many vitamins, nutrients, and minerals, so eating salmon is good for your health. If you haven't ever tasted them, let's check their flavor immediately. Many thanks!
References
Fish, raw, wild, Atlantic, salmon (no date) Fish, raw, wild, Atlantic, salmon nutrition facts and analysis.
Fish, raw, wild, Coho, salmon (no date) Fish, raw, wild, coho, salmon nutrition facts and analysis.
Fish, raw, Chinook, salmon (no date) Fish, raw, chinook, salmon nutrition facts and analysis.
Fish, raw, sockeye, Salmon (no date) Fish, raw, sockeye, salmon nutrition facts and analysis.
"Farmed Salmon: Low in Mercury, High in Health Benefits." Global Salmon Initiative, 4 October 2021
"12 Health Benefits Of Salmon For The Heart, Brain, And Much More." SafeBeat.org