"What are saffron substitutes?" sometimes is still a big question to every home chief and professional ones. Saffron is used as a nutritious and color-pushed-up spice in many dishes in the world. Moreover, its medicinal value also makes it the most sought-after spice.
However, the exorbitantly expensive price makes you flinch from it? Don't worry. In this post, I will let you know the other things that can be used to replace saffron. I'm sure you will get some good options for your recipes!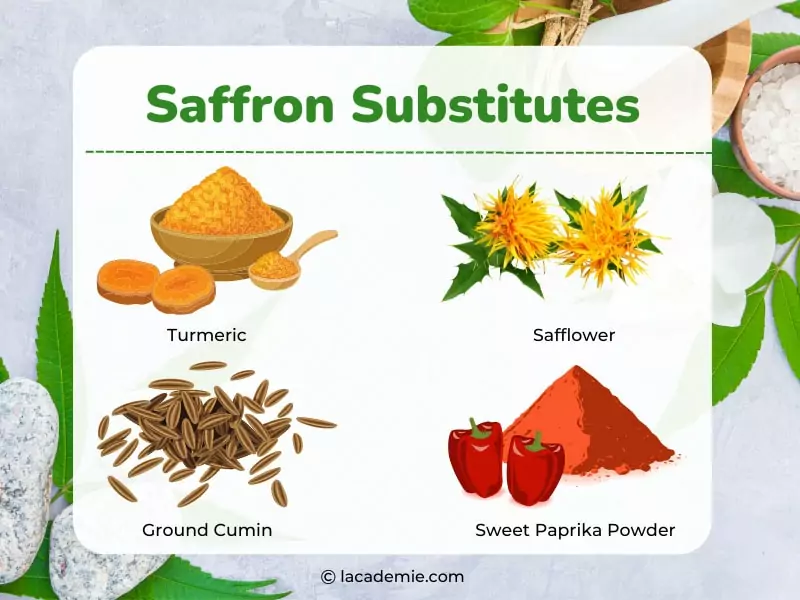 Is It Hard To Find Saffron Substitutes?
Yes, it is.
Unlike other spices, saffron's characteristic flavor is so unique, as well as its smell and color, that you can hardly duplicate or find any other replacements that have the exact flavor as saffron. But if you look for similar substitutes. I absolutely can help you out!
In my post, I will introduce you to 9 replacements that will be a good pick for your recipes!
Easy-To-Find Saffron Substitutes
Turmeric
Safflower
Annatto
Ground cumin
Sweet paprika powder
Curry Powder
Hard-To-Find Saffron Substitutes
Cardamom powder
Marigold flowers
Calendula
So, what are you waiting for? Let's go to discover them right now!
Saffron – The Most Powerful Spice In The Culinary World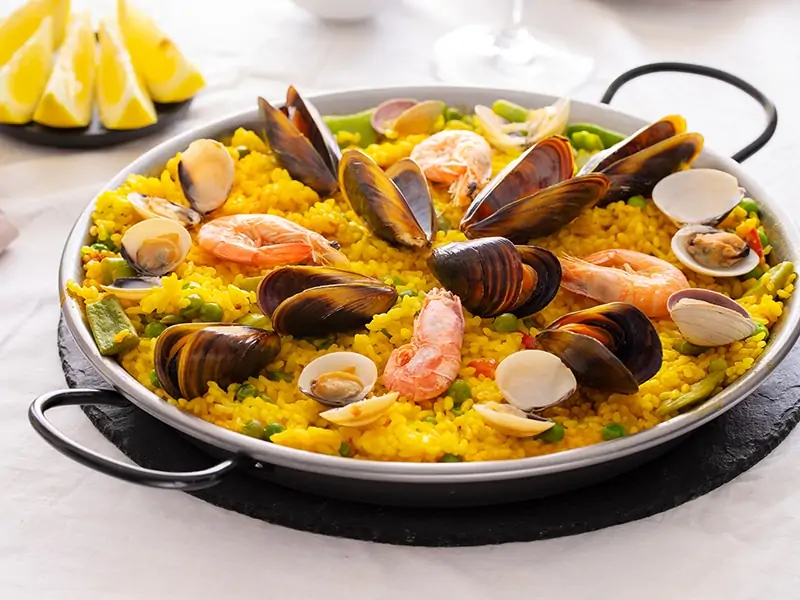 Before going to the main part, I think these common knowledge below will be useful for you. It may give you some ideas or solve some of the questions that you have been curious about for a long time.
1. What Is Saffron?
Saffron is known as the most expensive variety of spice in the world, appreciated for its delicate, aromatic, and distinct flavor as well as its beautiful golden-yellow color along with its nutritional and medicinal values.
Saffron is actually the crimson stigma of the saffron crocus flower – a purple flower blooming in early autumn and grown almost worldwide. In ancient times, this spice was as precious as gold. And now, one kilogram of the top-quality saffron can take thousands of dollars away from your wallet.
The reason for this exorbitant price is that the saffron harvesting process is completely manual. And it takes up to 150 flowers for 1g of saffron. Despite its expensive price, saffron is still very welcomed by chefs because many dishes have saffron as a color-creating spice, making the plate more eye-attracted.
2. What Does Saffron Taste Like?
The scent of saffron reminds us of the sweet fragrance emanating from honey, mixed with a little earthy and floral scent. Its taste is sweet and also a grassy reminiscence.
The taste of saffron is unique. It is unlike any other spice in the world.
When saffron is added to foods, it improves the quality of the dishes by creating a beautiful color and a very distinct flavor that is difficult to find in other spices.
3. Saffron And Its Application
In ancient times, you may not know that saffron was not simply used as a spice, but they were also used as a medicine, dye, perfume, body cleanser, and even an aphrodisiac. In ancient Egypt, Cleopatra put saffron in her bathwater to make the lovemaking process more comfortable and pleasant. (1)
Currently, however, saffron is most commonly used to enhance the foods' flavor and color. Seafoods, such as scallops' side dishes are where you can find saffron the most. Also, this spice appears mainly in Mediterranean, Spanish, Indian, Chinese and European cuisines.
Health Benefits Of Saffron
Excluding being used as a spice for dishes, saffron also brings countless health benefits to humans. Here, I will mention the 5 most prominent advantages of saffron.
1. A Rich Source Of Antioxidants
Saffron contains many antioxidants, namely crocin, picrocrocin, safranal, and kaempferol. These substances act as a "shield," helping to protect your body's cells from free radicals – the leading causes of many diseases in humans, such as depression, inflammation, memory loss, cancer, etc. (2)
2. Mental Health Improvement
From ancient times to now, saffron still is used in supporting mental well-being as well as treating depression. It helps to increase the levels of dopamine and norepinephrine, which are considered as main chemicals of pleasure that help to manage the body's stress response (3).
3. Weight Loss and Appetite Improvement
Appetite is an indirect "culprit" causing weight gain and even obesity. But saffron can help you lose weight by curbing your appetite. Adding saffron to the daily meals helped women significantly lose their weight by creating a feeling of fullness. Moreover, they also reduce the mass of fat in their body. (2)
4. PMS Symptoms And Dysmenorrhea Treating
Another classic use of saffron is to treat premenstrual syndrome – a syndrome that occurs before a woman's period, causing emotional instability and physical pain. Furthermore, saffron helps to significantly reduce the menstrual cramps' severity and duration.
5. Anti-Cancers Properties
Excluding the above uses, saffron also acts as a substance that helps to improve your memory. By inhibiting the activity of an enzyme that breaks down acetylcholine, called acetylcholinesterase, saffron helps patients improve dementia. (4)
Equivalent Ratios Between Saffron And Its Alternatives
First, let's take a quick look at the table below to see the detailed ratios of these saffron substitutes I will introduce to you.
Substitutes
Ratios
(Saffron/Substitutes)
Turmeric
1 large pinch = ½ tsp
Safflower
1 tsp = 1 tsp
Annatto
Self – adjusted
Ground Cumin
1 tsp = ⅔ tsp
Sweet Paprika Powder
1 tsp = ½ tsp
Curry Powder
Self – adjusted
Cardamom Powder
1 tsp = tsp
Marigold Flowers
1 tsp = tsp
Calendula
1 tsp = tsp
9 Saffron Substitutes That You Can Put Into Your Pantry
If you are a huge fan of dishes such as Italian Milanese Risotto, the French bouillabaisse, or the Spanish paella, you will not be strange to the important spice used to create color and enhance these foods' flavor – Saffron.
However, it is not always easy to buy saffron. Here are 9 spices that can be used as saffron substitutes.
Easy-To-Find Saffron Substitutes – Save Your Dishes On Time!
First, I will reveal to you the 6 most accessible saffron substitutes to find. After reading, I believe you can choose for yourself the best appropriate one!
Now, let's get started!
1. Turmeric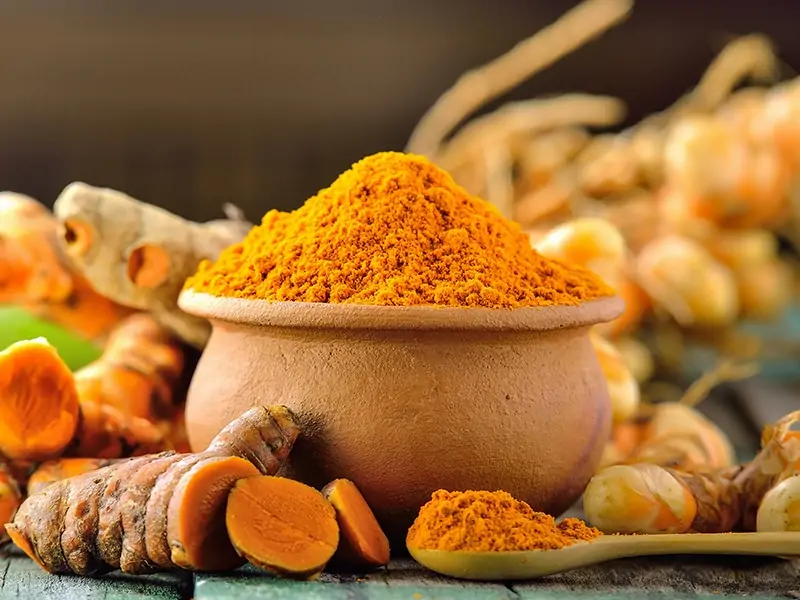 Turmeric is the spice that is widely mentioned as the closest substitute to saffron. Vice versa, you can also use saffron to switch in for turmeric when in need. That's all because of their similar yellow color.
What? You see their colors are very different? Yes, but that's when they're dry. When you add turmeric to your dish, it gives off a golden-yellow color that is extremely similar to saffron.
Also, because of this amazing similarity in color, some unscrupulous merchants have mixed turmeric with real saffron to reduce the capital cost and improve profits.
Regarding the ratio, let's add 1/2 teaspoon turmeric (powder or fresh grated) to substitute for 1 large pinch of saffron. Despite having the same color, turmeric has a distinct taste. It is much stronger and more intense than saffron.
Therefore, when using it, you should consider the flavor based on your preferences too.
You can make turmeric powder yourself to replace saffron! Watch this video to know:
2. Safflower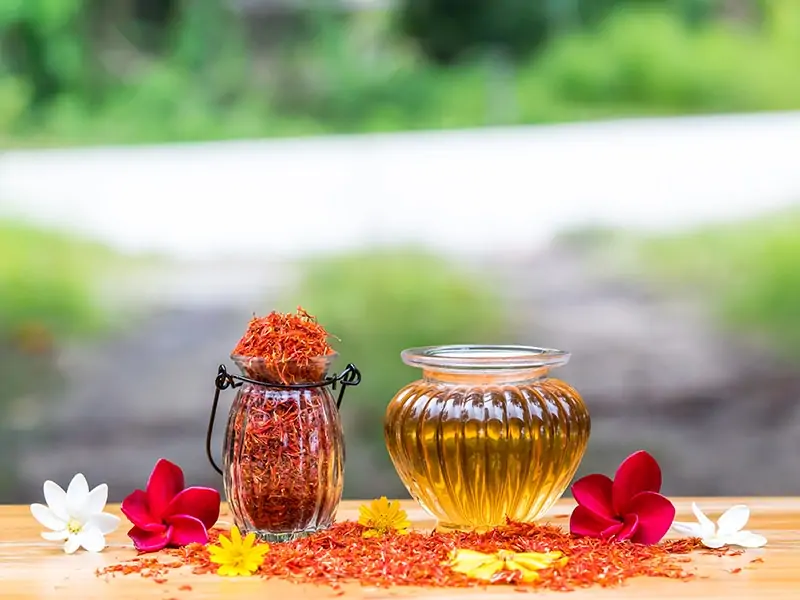 Safflower is a multi-branched and herbaceous plant. Its flowers were once used by the Spanish colonies as a saffron replacement.
And actually, despite coming from a completely different family, this spice is extremely suitable to replace saffron. From the outside look, dried safflower is almost like another version of saffron.
If you're looking for an alternative of saffron's color instead of flavor, safflower would be a good candidate. Furthermore, because safflowers have almost no flavor, they are often used as a color-creating spice in many dishes such as pasta, paella, biryani, risotto, or many kinds of sauces.
For a saffron-like color, use a teaspoon of safflower (dried) with 1 teaspoon of saffron.
Note: Safflower is not too hard to find. You can visit a local spice store or a Latin American food store to get it.
3. Annatto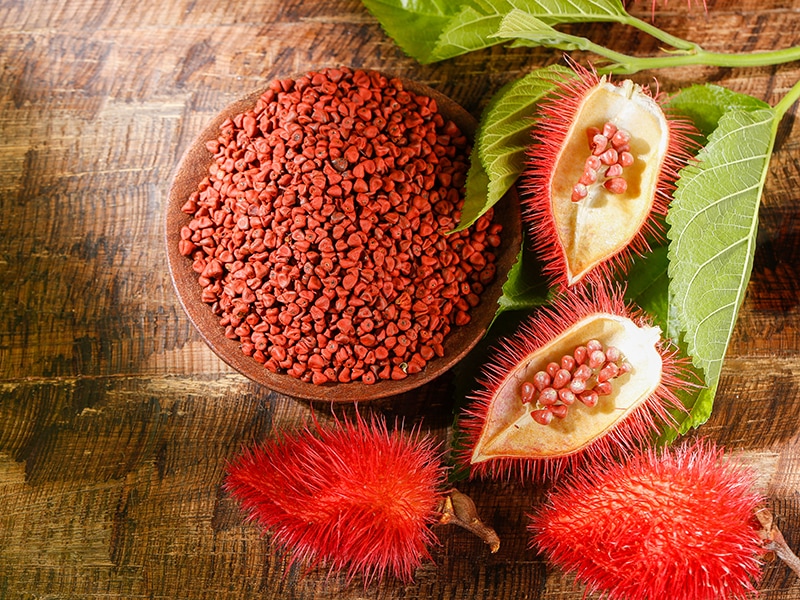 Annatto is also designated as "poor man's saffron" since it has an affordable price for a limited budget. This condiment is the seeds of the achiote tree, which originated in the tropical area of South America.
In Mexico, Central and South America, annatto is commonly used in many traditional foods as a food coloring such as cochinita pibil, chicken in achiote, and caldo de olla. It gives the foods a beautiful saffron-like yellow color.
Annatto's flavor is said to be a little sweet and peppery. But relax! I can ensure that its taste will not affect the dish too much because it is almost tasteless if you only use it in a minor amount. When using it, soak 1 teaspoon of annatto into 1/4 cup of water, then leave them for 30 minutes.
You will need to remove the seeds out of the cup and use the annatto extract to add to your dishes. However, because this is the liquid form, you should also adjust the liquid in your recipe based on the annatto extract you add.
To save time, you can take annatto extract under oil form instead of water form! Watch this video:
4. Ground Cumin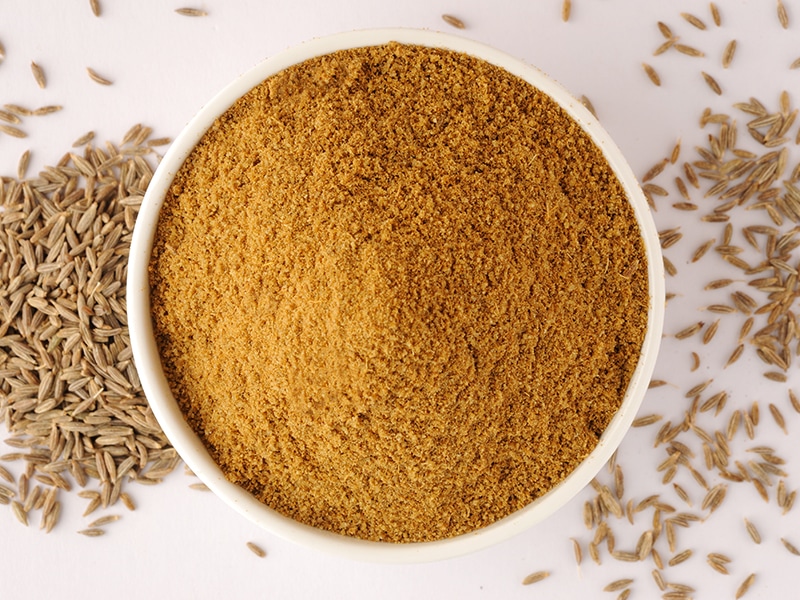 Ground cumin is also known as "Egyptian cumin powder." They are one of the most popular cumin varieties and also crucial spices in Middle Eastern cuisine. When you put it in the dish, you will have a light yellow color.
If you are only familiar with the regular cumin's taste, you'll be surprised when trying ground cumin for the first time. It's slightly earthier and more bitter than saffron. So, when using, add a little sugar to balance the earthy taste of cumin.
Although this alternative is not as good as turmeric, safflower, and annatto, don't hurry to skip it. It is the easiest spice to find! Go to any supermarket in your city, and you'll find them in the most conspicuous places on the spice section.
As for the ratio, use about ⅔ teaspoon of ground cumin with 1 teaspoon of saffron.
5. Sweet Paprika Powder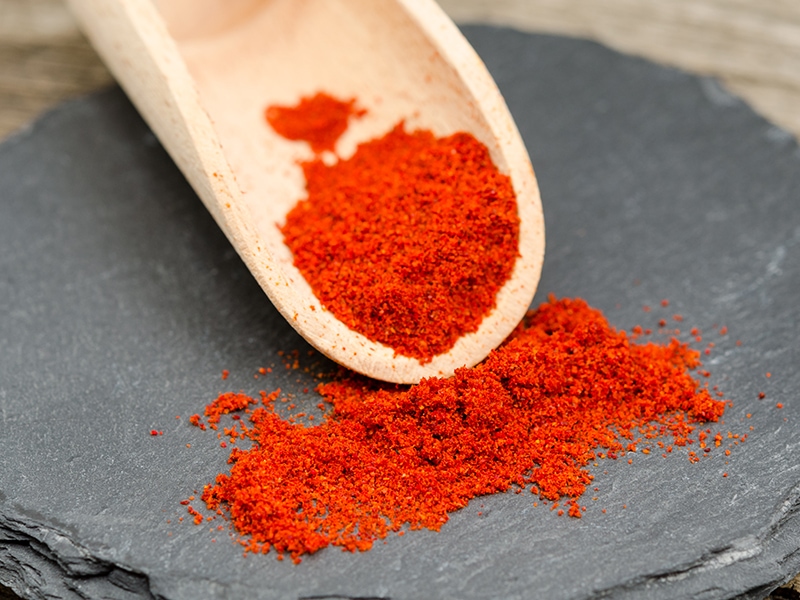 Sweet paprika is literally red bell peppers that have been dried and ground into powder form. It is the easiest replacement for saffron. They are easy to find, easy to buy, and have a low price. Furthermore, sweet paprika is only slightly sweet, quite spicy, and not too pungent in scent.
However, everything has its weaknesses. This spice is more orange-red than saffron, so that they will give your dish a darker color. To achieve the right color and taste as saffron, use ½ teaspoon of sweet paprika for 1 teaspoon of saffron.
Note: Make sure you buy the correct paprika. If you mistakenly buy hot paprika or smoked paprika, your dish will taste bitter and spicier.
6. Curry Powder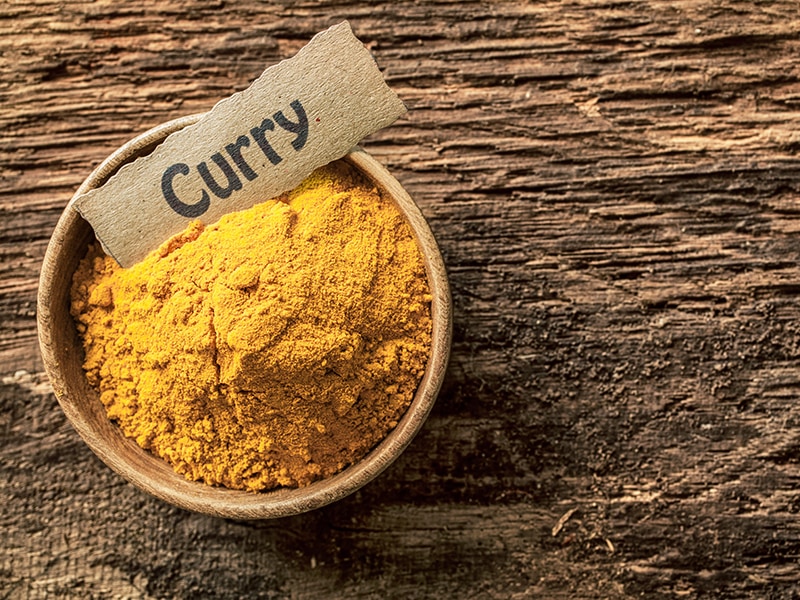 The last easy-to-find alternative I would recommend is curry. I'm sure you are no stranger to this spice, right?
Curry powder originates from India. They are the "main dancer" that creates the delicious flavor and eye-catching color of Indian curry. Sometimes, people even add curry powder in their Indian starters to increase their taste.
Curry colors can vary from yellow to red-orange depending on their recipe. But a big minus (this is also why I put it in the last substitute) is that the curry powder has a very strong flavor compared to saffron.
If you are not careful, your dish will turn into a completely different dish. Therefore, I would not recommend a fixed ratio for this substitute. Add curry powder bit by bit to your food and keep tasting until you feel satisfied.
Hard-To-Find Saffron Substitutes – But They May Be Next To Your House!
Three saffron substitutes below are considered the hard-to-find ones. Well, don't hurry to skip this part. While they're hard to find for most people, maybe they're right next to your house!
1. Cardamom Powder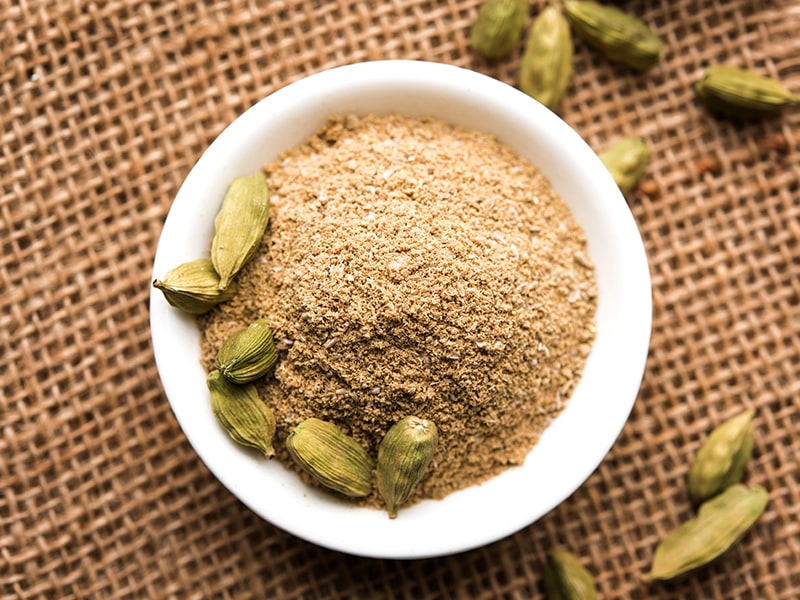 Cardamom powder is a good substitute for saffron. Similar to curry powders, it is commonly used in Indian cuisine, specifically Indian curry.
If possible, look for cardamom powder instead of granule form. The coarser cardamom is, the stronger it tastes. Moreover, if you buy it in the form of seeds, you will have to treat its shell before adding it to your dish carefully.
Use a 1:1 ratio for this substitute (1 teaspoon cardamom powder is equivalent to 1 teaspoon saffron).
Note: For granule form, for every ½ teaspoon of saffron, add 1 teaspoon of cardamom.
If you don't want to handle cardamom shells, put them all in a blender! Watch this video:
2. Marigold Flowers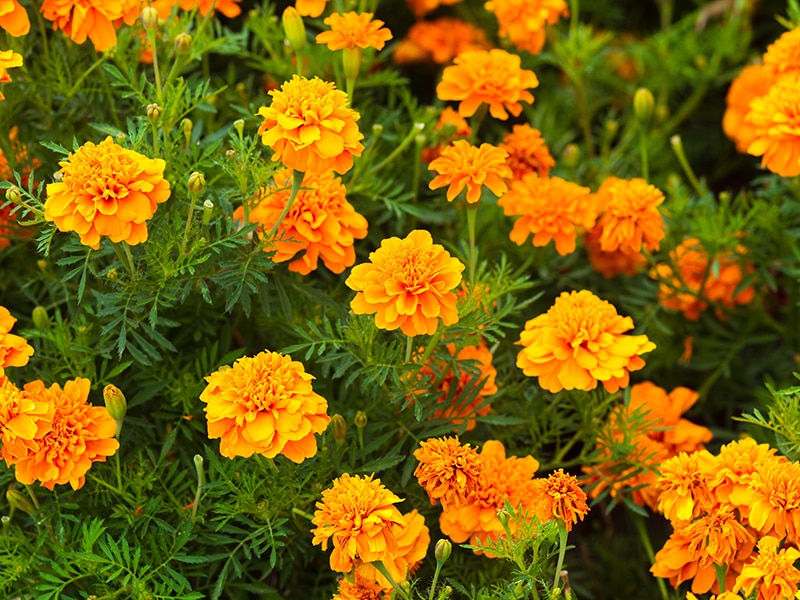 Marigold flower, as the name implies, is a herbaceous plant with yellow-orange flowers. It can be used to replace saffron as a color-creating substance. Moreover, its taste is also not too pungent or unpleasant.
Before using marigold flowers, you need to dry them first by exposing them under the sun, then put them in a blender to grind them into powder. The drying process will be pretty time-consuming (up to several days). If possible, put them in the dehydrator to shorten the wait time.
About the ratio, use the exact amount as saffron (1 teaspoon of dried ground marigold flower vs. 1 teaspoon of saffron).
3. Calendula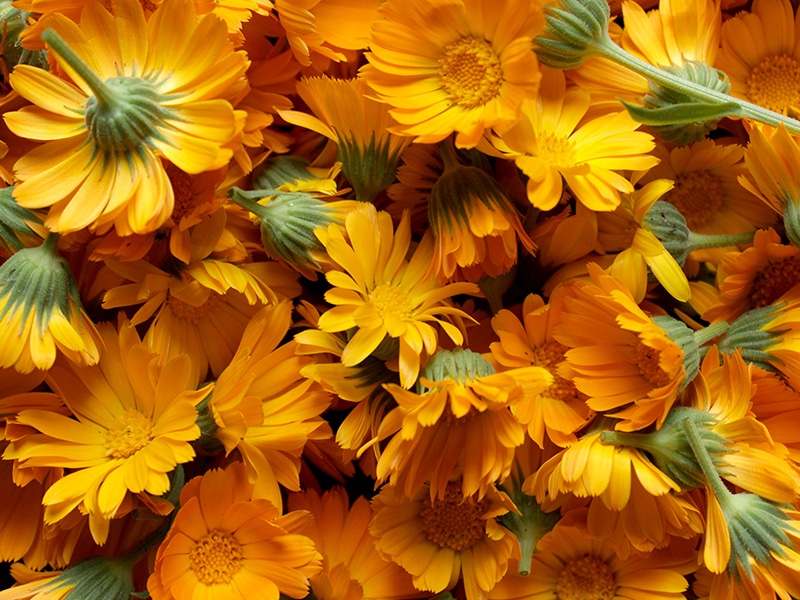 Similar to the marigold flower, calendula is also a herbaceous plant with yellow-orange flowers. Its used part is also the petal.
Although calendula is slightly darker than marigold flowers, they also give a similar yellow color. Therefore, after being ground into the powder form, this flower is also a good choice to replace saffron. Let's use the 1:1 ratio as marigold flowers too.
Calendula isn't very common, but maybe you'll be lucky enough to find them at a flower shop in your city.
Fun fact: The essence of this flower is commonly used in the cosmetic industry.
FAQs
I'm sure some of you still have questions about my saffron substitutes list. So, you can refer to these frequently asked questions below to get more information.
Have You Found Your Best Replacement For Saffron?
Saffron is difficult to replace. It's right. But with the alternatives that I have introduced, it's too hard for you to cook without saffron. Choose a spice from my collection that you find suitable.
Remember that although you cannot duplicate the taste and color of saffron with the above flavors, you completely can adjust the color and flavor of your dish as you want with them.
Cooking needs recipes, but it also needs creativity. Maybe you'll find a new recipe that's even better than the one you have now!
If you find my article useful, don't forget to share it! And if you have any alternative to share, please leave a comment in the comment section below. I would love to hear that from you!
Nutrition Facts
1 servings per container
---
Amount Per ServingCalories354
% Daily Value *
Total Fat 9.9g

14

%
Total Carbohydrate 75g

25

%

Dietary Fiber 7.8g

29

%
Sugars 3.2g

Protein 7.8g

15

%
---
* The % Daily Value tells you how much a nutrient in a serving of food contributes to a daily diet. 2,000 calories a day is used for general nutrition advice.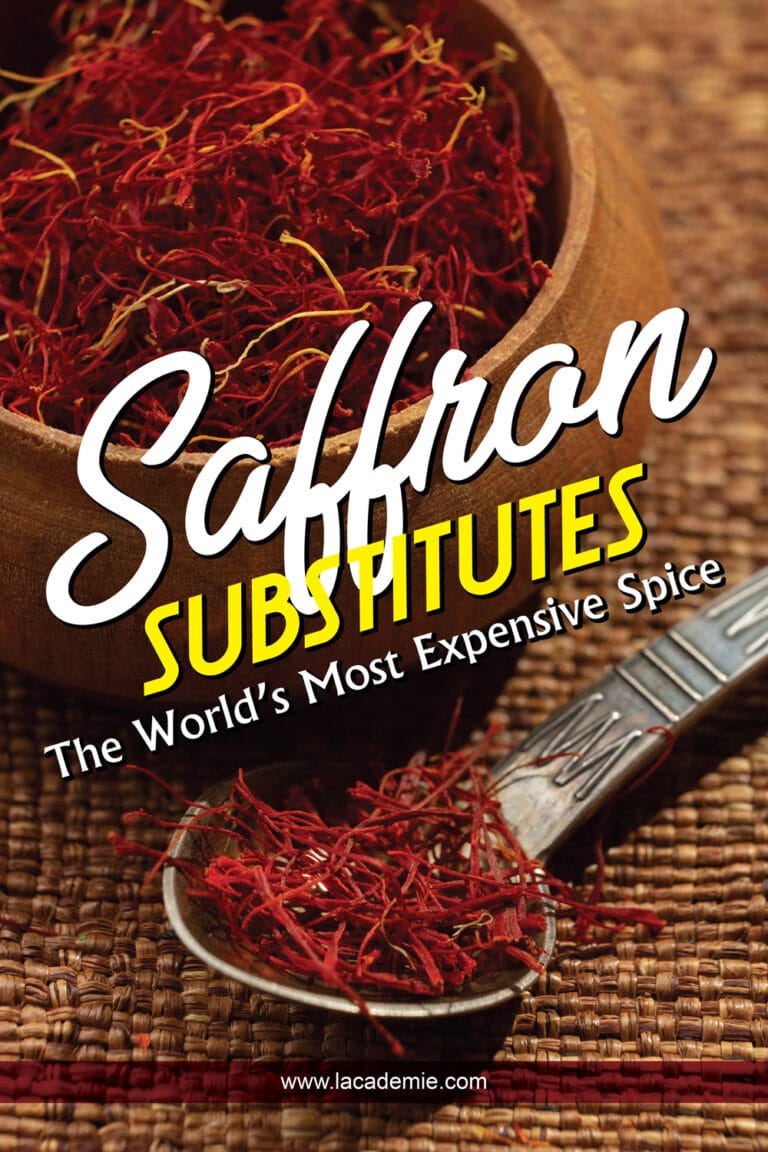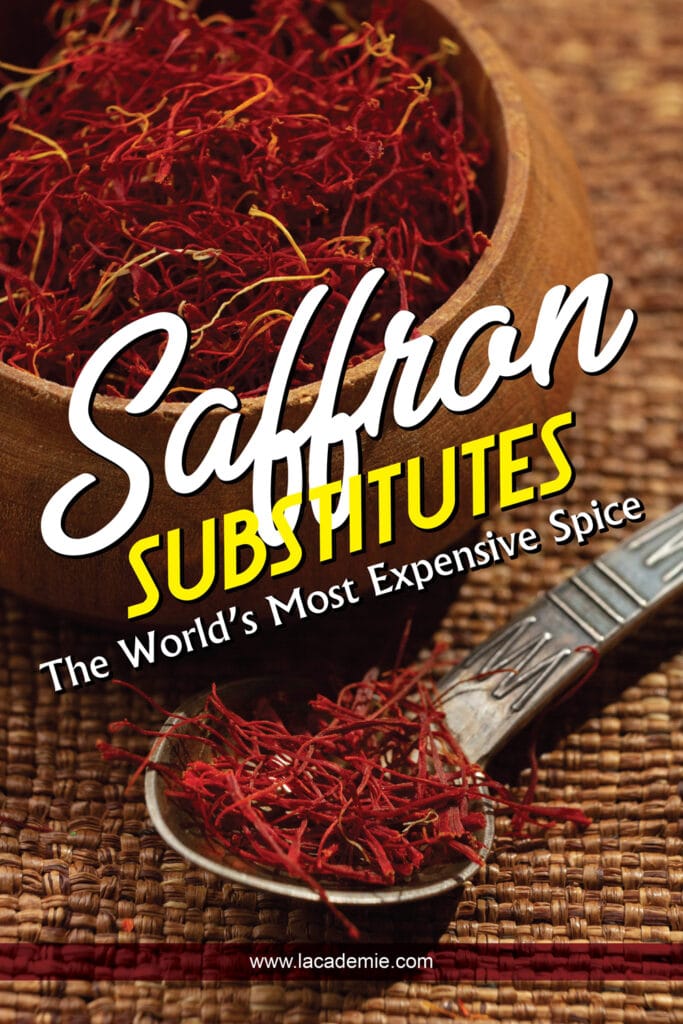 References
Saffron. 2021. Available at: https://en.wikipedia.org/wiki/Saffron
Ryan Raman. 2019. 11 Impressive Health Benefits of Saffron. Available at: https://www.healthline.com/nutrition/saffron
Khazdair, M. R., Boskabady, M. H., Hosseini, M., Rezaee, R., & Tsatsakis, A. M. (2015). The effects of Crocus sativus (saffron) and its constituents on nervous system: A review. Avicenna journal of phytomedicine, 5(5), 376.
Geromichalos, G. D., Lamari, F. N., Papandreou, M. A., Trafalis, D. T., Margarity, M., Papageorgiou, A., & Sinakos, Z. (2012). Saffron as a source of novel acetylcholinesterase inhibitors: molecular docking and in vitro enzymatic studies. Journal of agricultural and food chemistry, 60(24), 6131-6138.