No matter how hard you try, fruits that start with V seem to be out of reach. Don't be discouraged yet; a lot of people have the same problem as you. But I am sure that this question will be a piece of cake after you read this post.
The list below includes 16 V-fruits together with their origins, nutritional values, and flavors. I am sure that you will want to try some of them after reading about their intriguing facts. Prepare to be impressed!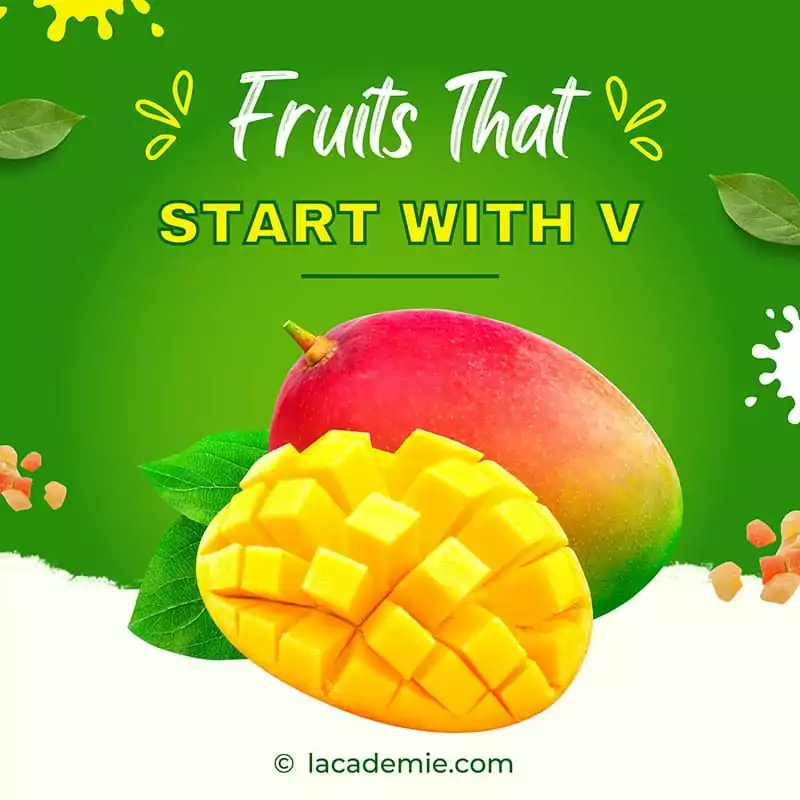 Fruits Beginning With Letter V That You Might Have Seen Before
These are varieties of common fruits that you can find in almost every store. However, they may have different appearances or even taste differently. Let's check them out!
1. Van Dyke Mango
Compared to your traditional mango, this variant is quite odd since it is a dual-colored fruit. When unripe, the skin is green and crimson. This green shade turns into a pleasant yellow when the fruit matures. The Van Dyke mango ripens from June to July.
The first tree originated in Miami, Floria in the 1930s. It is assumed to be grown in the residence of a woman named Madeline Van Dyke. Its heritage stayed in shadow until 2005, when a study suggested that it is a descendant of the Haden mango.
The 1960s saw the first time the Van Dyke mango was commercially planted. However, this variety did not receive much fondness in Florida. Later, Brazil and eastern Africa cultivated these mangoes and exported them to Europe, where they were well received.
Like regular mangoes, the fruit is oval with a rounded end and a beak that is pointy on some and blunt on others. The fragrant skin is smooth and thick but can easily be removed.
Despite being moderate to small in size, only 10cm in length and 8 cm in width, the flavor of this fruit will not disappoint you. The firm flesh gives a taste fusion between spicy and sweet that leaves you speechless. You can enjoy this fruit fresh or turn it into juice.
In terms of nutrients, Van Dyke is rich in vitamin A and C, which will enhance your immune system. Savory and healthy, this variety is many people's go-to fruit.
This video provides information regarding the Van Dyke mango and shows how it looks.
2. Valencia Pride Mango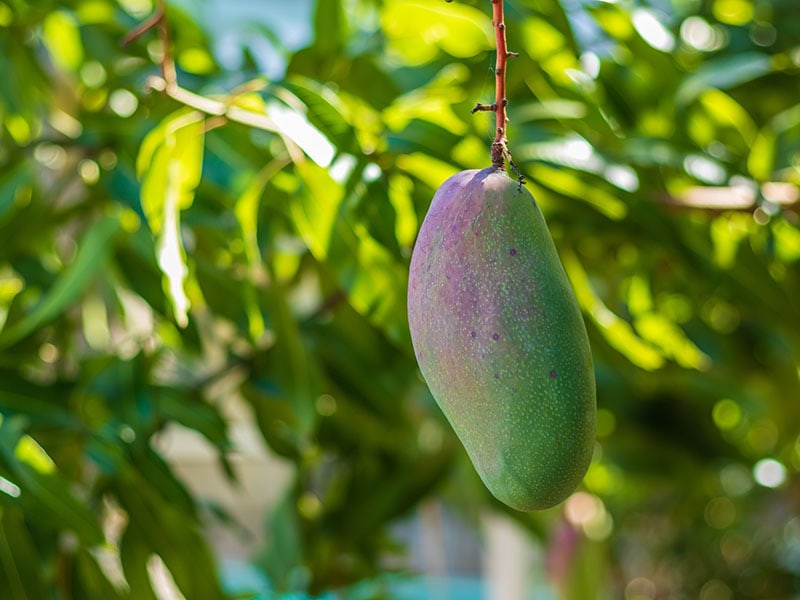 Like the species above, this mango first appeared in Miami, Florida, and also has Haden as its parent. For a long time, it was grown in the backyards of many households. Today, this fruit has received worldwide popularity and is grown in many temperate as well as tropical nations.
Valencia Pride Mango is quite large with a graceful shape and has a color mixed between bright red, yellow, and green. The skin is thin, smooth, and full of mini yellow spots called lenticels. Moreover, the honeyed scent it emits can grab your attention easily.
The flavor of this fruit is exceptional. The meat is sweet, tender, and succulent with little fiber. It also contains a lot of vitamins A, vitamin C, potassium, and fiber, which helps you digest better.
Flexibility is also a plus point for this fruit. You can have it raw or slice it into pieces and enjoy it with salad. What's more, squeezing it into a smoothie or topping over ice cream and desserts are also good ways to make the best out of this awesome variant.
However, since this variety ripens from July to August only, you won't always be able to find it on the market.
3. Vernaccia Grape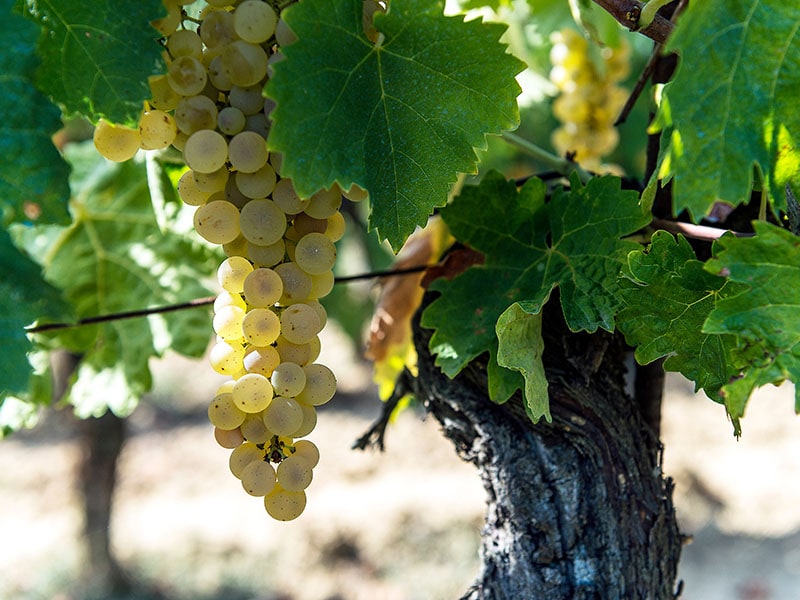 Just by its name alone, you can guess that this is a type of Italian grape. Indeed, the word "Vernaccia" is derived from "Vernacular", meaning "common" or " indigenous" in Italian. This fruit is most well-known in Italy and London.
The Vernaccia grape is light-green in color with a slightly red tip. Small and sweet, this fruit is an excellent choice for desserts or drinks. However, people mainly use this fruit in the production of white wines such as the Vernaccia di San Gimignano.
4. Vespolina Grape
This is another type of Italian grape commonly used in red winemaking. This grape also has other names like "Ughetta", and "Inzaga". Vespolina grapes are dark-blue and have crimson flesh that gives a sweet, delicate flavor.
This grape is considered one of the best grape types to make red wines. Like traditional grapes, this type can also be served as desserts or toppings for ice cream and cakes. With its striking looks, the fruit can also satisfy your eyes as decorations for food.
5. Vaccarese Grape
Here is another kind of grape also known under the name "Brun Argente". However, this grape is native to France and is mostly cultivated in the Rhone Valley of the country. Due to limited planting area, this species is extremely scarce.
The name itself can be translated to "brown silvery" in French. This refers to the dark, brown skin color of the fruit and silvery leaves. The berries are round, medium-sized, and grow in clusters.
Wines being made using the Vaccarese Grape have a spicy mix with a tannic structure. Tannic can be described as being bitter and astringent at the same time. The dry bitterness may linger in your mouth for a while.
Moreover, it can also be eaten with salad, ice cream, or used as desserts and ingredients. Being an excellent source of vitamin C and vitamin K, this fruit will ensure that you will have a good immune system.
6. Valencia Orange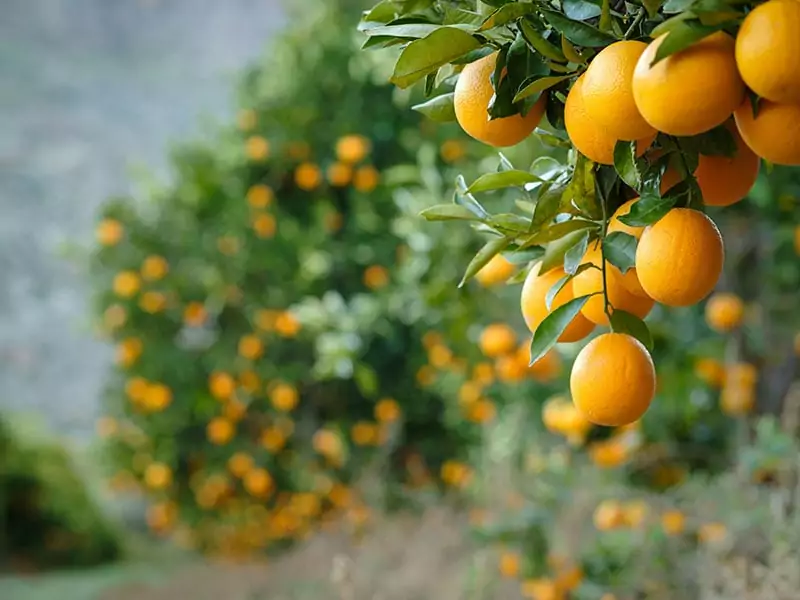 You may be familiar with this fruit since it can easily be found in markets around America, Spain, or Mexico. Although its origin is unknown, Spain is most likely the answer. This is evident from the name as Valencia is a region located on the east coast of the country.
This yummy fruit to enjoy in the summer varies in shape: some are round while others are oval. Being medium to large, ranging from 7 to 10 centimeters, one orange can easily satisfy 2 people. The eye-catching orange skin is somewhat thick but easy to peel.
Underneath the surface is the seedless flesh that gives out a pleasant smell. However, what will truly amaze you is how juicy and sweet the meat is. The Valencia Orange is also a good source of vitamin A, vitamin C, fiber, and a lot of other minerals.
Generally, the variant is eaten fresh or used to make orange juice. Nevertheless, the Valencia Orange can surprise you with its various applications. It can be a crucial ingredient for some sauce or custard and can even enhance the taste of meat.
This video helps you know more about the Valencia orange and shows ways to enjoy it.
7. Volkamer Lemon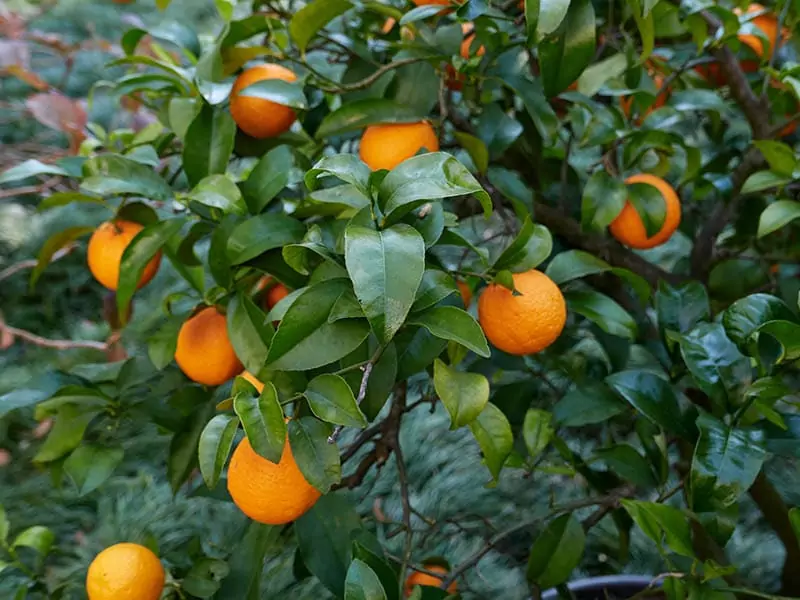 To this day, no one knows exactly where this species originated, although Italy is likely where it first appeared. Some citrus experts believe that the Volkamer lemon is a variant of mandarin lime. It reaches maturity from winter to spring.
The fruit was named after a German botanist, Johann Christoph Volkamer, who wrote books about citrus. Having been around since the 18th century, it is well-known around the world. Nowadays, this fruit is cultivated in Italy, the USA, and some regions of East Asia.
This lemon is as big as an orange, round in shape, and has a bright orange coat. The taste can not please everyone since it is sour and moderately bitter. However, its benefits should not be ignored. Rich in vitamin C, the Volkame is good for your oral health and immune system.
You can juice it as well as use it as an ingredient or a garnish. It is also a choice with lower acid compared to your traditional lemon.
8. Villafranca Lemon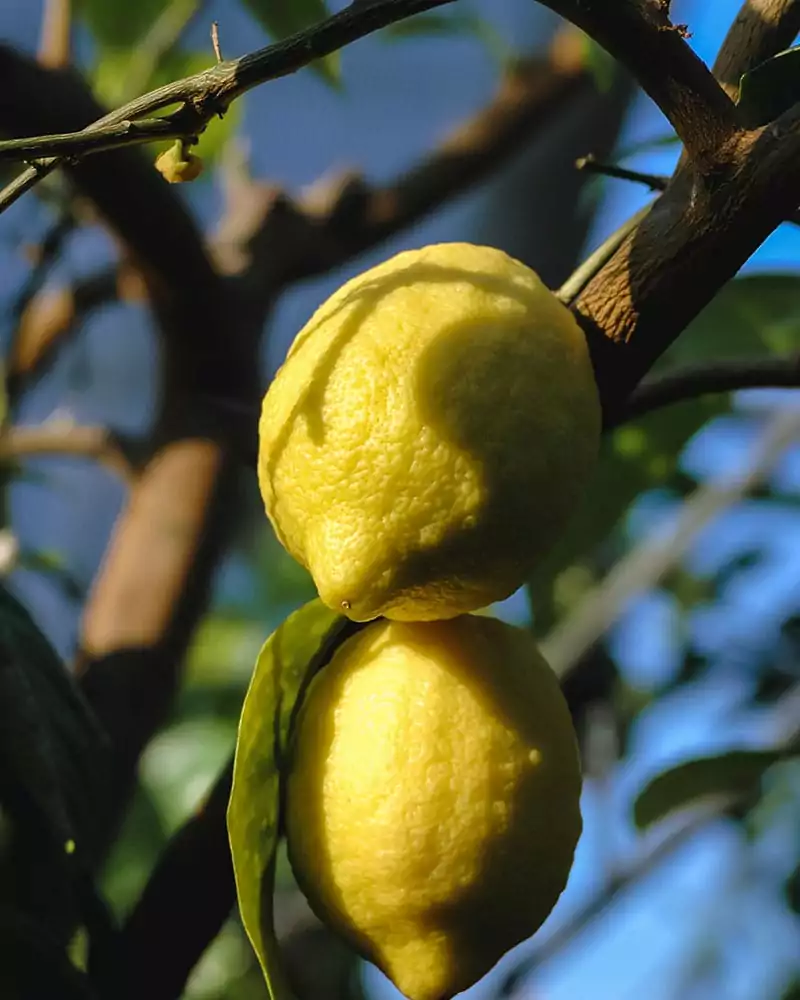 Sicily is believed to be the hometown of this variety of citrus. In 1875, it was brought to Florida, USA, and brought to California shortly later. Today, it is mostly planted commercially in Israel and northwestern Argentina.
The fruit is oval-shaped with a very prominent beak. The skin is somewhat rough and bright yellow when ripe. Generally, this lemon is harvested in winter, and it prefers a cooler climate.
Judging by looks alone, you can not distinguish between the Villafranca lemon and the Eureka lemon. However, the former contains fewer seeds and produces a sharp but less acidic taste. The flavor makes this fruit a perfect candidate for making lemon pudding or limoncello.
9. Verna Lemon
This funny-looking fruit is widely grown in Spain; however, its origin is still a secret. The Verna is mostly harvested between February and July. It is preferred for having high yield potential and can bloom all year round in places with good climates.
The shape of this fruit varies from oval to elliptical, with a big nipple at the tip. The rind is rough, thick, and bright yellow, while the flesh is tender, luscious, and contains almost no seed. The juice of the Verna can be added to other drinks or used as an ingredient for foods.
The Verna Lemon contains vitamin C, fiber, potassium, etc. Therefore, it can boost your immunity or help you lose weight.
Bizarre Fruits With V-Starts That Leave You In Awe
Below are fruits with V-initials that can surprise you with their abnormal appearances. I will be impressed if you know that they exist!
10. Vanilla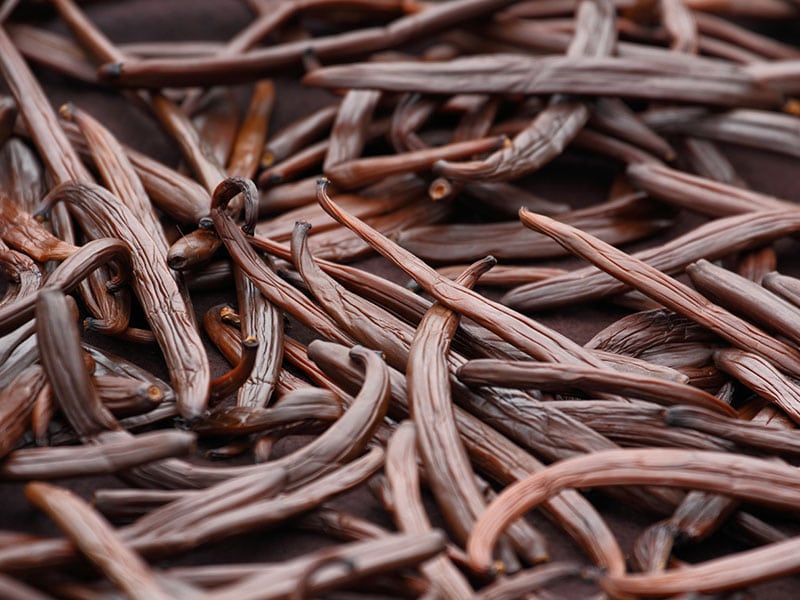 I know what you are thinking: "What are these long stick-like fruits?". It is the only member that produces fruits in the orchid family. You probably have tasted the fruit since it is used to make a very popular food: vanilla ice cream.
The name comes from the Spanish word "vainilla", which means "little pot". The vanilla fruit is thought to be first grown on Mexico's East Coast and then introduced to Europe in the 16th century by the Spanish. These days, 80% of vanilla is cultivated in Madagascar.
Due to the difficult growing process, vanilla is the second most expensive spice in the world. The fruit can be harvested from 6 to 9 months after pollination. After that, vanilla beans have to go through another process that takes up to 6 months before being ready for the market.
These fruits are primarily recognized for their peculiar oblong shapes, around 20 cm in length. With rough and uncolorful skin, it is not pleasant in the eyes of many people.
However, it is processed vanilla that is mostly consumed. People generally use vanilla in the forms of extract, essence, powder, or sugar. Vanilla extract can enhance the flavor of your desserts, drinks, or even dishes.
Vanilla comes with a lot of health benefits. It can boost your heart health, control glucose in the blood or even improve your mental health. This fruit can also go into beauty products that benefit your hair and skin.
Find out the reasons behind the high cost of vanilla and more facts about this fruit in this video.
11. Vicar Of Winkfield Pear
In 1760, a curate came across this fruit as a seedling in a forest around Villers-en Brenne in France. It was later introduced to Britain and was well-received there. Regarded as a winter pear, the fruit can be harvested from December to February.
This pear has an abnormal calabash shape that varies between individuals. The peel is smooth, easy to remove, and can be described as yellow to green in color with faint red patches. The white pulp is soft, juicy, and gives out a really faint but quite bitter flavor.
The variety is mostly used as a cooking or baking ingredient. It is also a good source of fiber, vitamin C, and vitamin K. You can enjoy the fruit unpeeled since the skin also contains vitamins.
12. Victoria Plum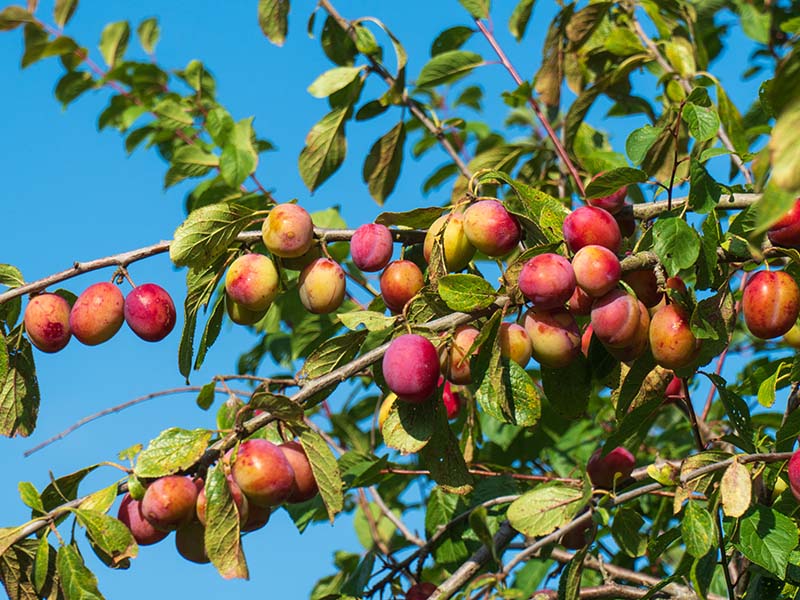 Although considered the most well-known type of plum in England, its origin remains murky. It got the name from Queen Victoria, who adored cooking with this fruit. Since its introduction in the 1840s, the Victoria Plum has been planted commercially.
These egg-shaped fruits are around 5cm in length and 3 cm in width. Colorful is the right word to describe the fruit. Starting as green, the skin turns into a mix of dark red and yellow when ripe. It usually yields a crop in September.
Underneath is the soft, pale yellow flesh that tastes juicy, sweet, and of course, yummy! In the middle of the fruit is a clingstone that can easily be removed. The fruit can be enjoyed fresh or used to make jam or puddings.
The fruit is rich in Vitamin C, vitamin A, and fiber. This variety of plum can improve your digestive system and immune system as well as keep your skin healthy. It is said to reduce the risk of heart diseases or even cancer.
13. Voavanga
This fruit with a tongue-twisting name grows naturally in Africa. Despite being also known as the Spanish Tamarind, it is not related to tamarinds. Today, you can find this fruit mostly in Madagascar, where it earns a huge reputation.
The sheer size of this species can overwhelm you easily. It is round with a long stem. The outer is green if unripe and switches to orange when mature. With a flavor blended between acidity, sweetness, and deliciousness, the Voavanga can attract your attention after just a bite.
Some people eat this fruit fresh, while others favor it as juice or smoothie. The natives use the Voavanga to treat malaria or skin diseases. It can also be a great tool for weight reduction.
14. Velvet Bean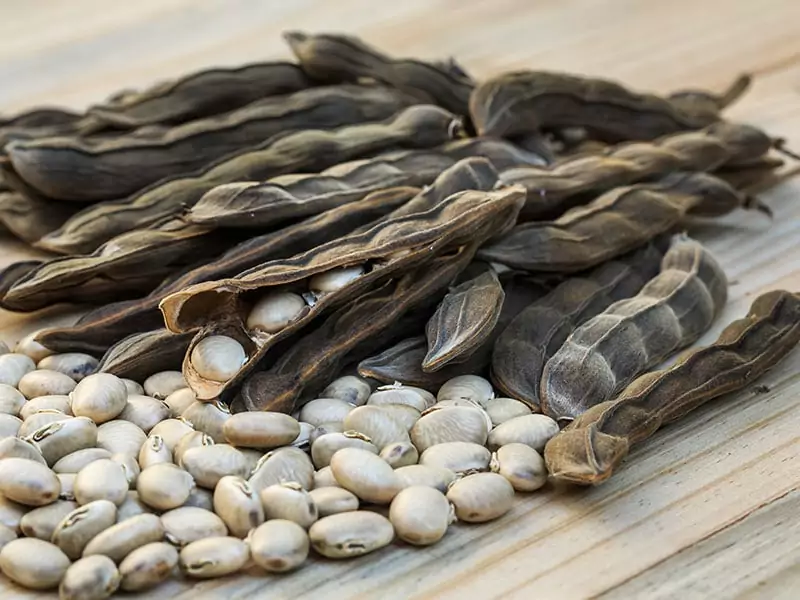 This variant of bean usually amazes people for its hairy texture. Originating in Africa and tropical areas in Asia, the plant is now a common sight in various places. Due to this reason, it has many other names like "Floria velvet bean" or "Lyon bean".
The fruit is shaped like the letter S, and each pod contains around 4 to 5 seeds. When young, the texture is green and covered in yellow hair, but this disappears when the plant reaches maturity. The hair can make you itchy when you touch it, so be cautious.
The pods, seeds, and even young leaves are consumable. The seeds taste sweet like your traditional beans. However, the pods carry a toxin that can lead to nausea when eaten too much. The seeds can also be used as medicines to treat various diseases or ailments.
15. Velvet Apple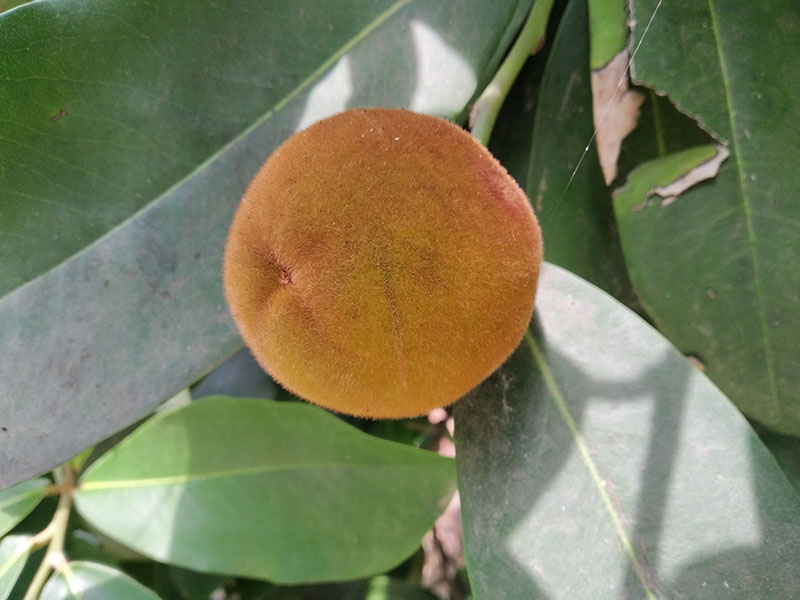 The most renowned characteristic of this fruit is its fur-like cover. Malaysia is where this apple was first born and is known under the name Mabolo or amagong. Nowadays, you can find it in a lot of tropical regions around the world, such as India and Indonesia.
The skin can vary from red, brown to orange in color, with a quite unpleasant scent. Do note that this skin is bitter and should be removed before eating. The meat part is mouthwatering, tender, and suggestive of peaches. The velvet apple fruits all year and reaches its peak during summer.
You can eat the Mabolo fresh or chop them into slices and enjoy them with salads. Moreover, they also go with juices, ice cream, or yogurt. These fruits will provide you with iron, potassium, vitamins A, B, C, and fiber; that's a lot of health benefits!
Have a closer look at the appearance of Velvet apples and understand how to eat them through this video.
16. Velvet Tamarind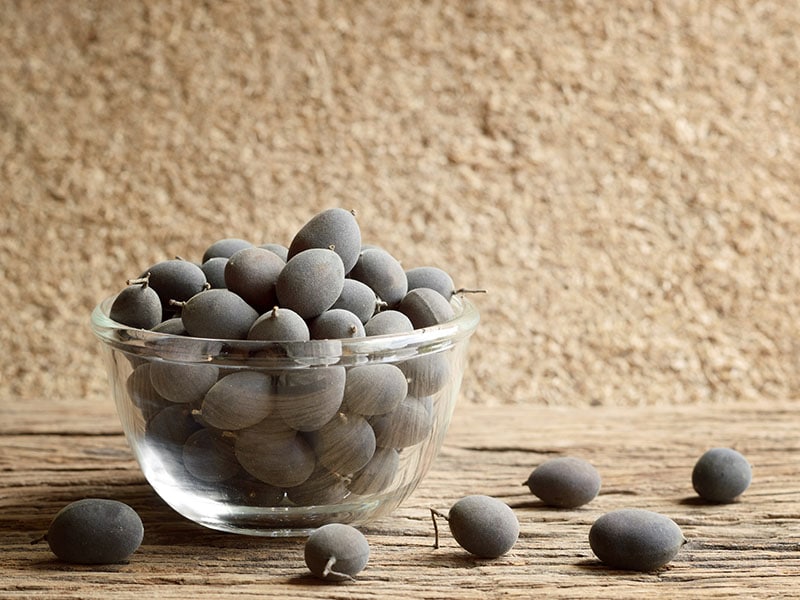 The final fruit that starts with V has an origin in South Asia and Africa, depending on what species. However, you may find that they are really similar in looks.
Firstly, you have Dialium cochinchinense, this tamarin grows in many South-east Asian and West African countries. Next is Dialium guineense, this fruit is native only to West Africa. This fruit is called "Yoyi" in Ghana and "black tombla" in Salone.
The third species on the list is Dialium indum. Thailand, Malaysia, Kalimantan, and Indonesia are the places where you can find these fruits.These small black fruits have hard shells with mini hair on them. The flesh inside is orange in color and gives a sour, sweet taste.
Besides raw consumption, meat is also ideal for food recipes, thanks to its incredible flavor. Being a good source of vitamin C, iron, and protein, this variety can be used to treat diarrhea or reduce body pain.
Absorbing This Knowledge Can Make You Feel More Confident!
After reading this list of V-fruits, I am sure that your outlook on fruits will change. Fruits just come in so many shapes and colors, some even have unbelievable characteristics.
This article may even motivate you to go to the nearest supermarket. With all these nutritious and savory fruits, I won't be surprised if some will become your favorites.
Let's share this knowledge with your friends and relatives: you may see some dropping jaws! If there are other fruits that start with V you want to add to this list, don't hesitate to share. Other readers and I will appreciate it!