When you cook something with your convection oven, convection bake vs convection roast is a problem that you should pay attention to. Although these 2 modes are pretty similar, you must create a clear distinction to prevent lowering your food's quality.
The confusion between 2 different cooking modes can lead to variation in the flavor and texture of dishes. As a result, you should be familiar with the properties and operation of convection bake and convection roast. This article will provide everything you need.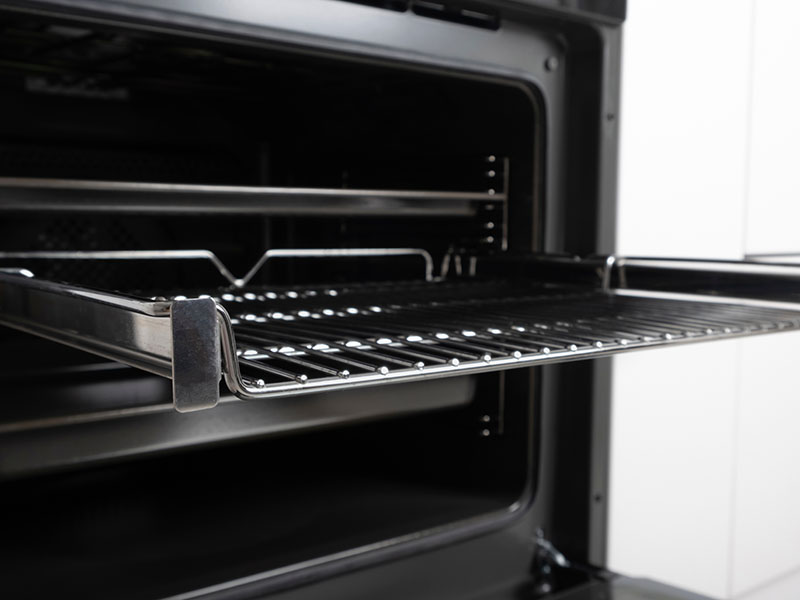 General Knowledge About Convection Ovens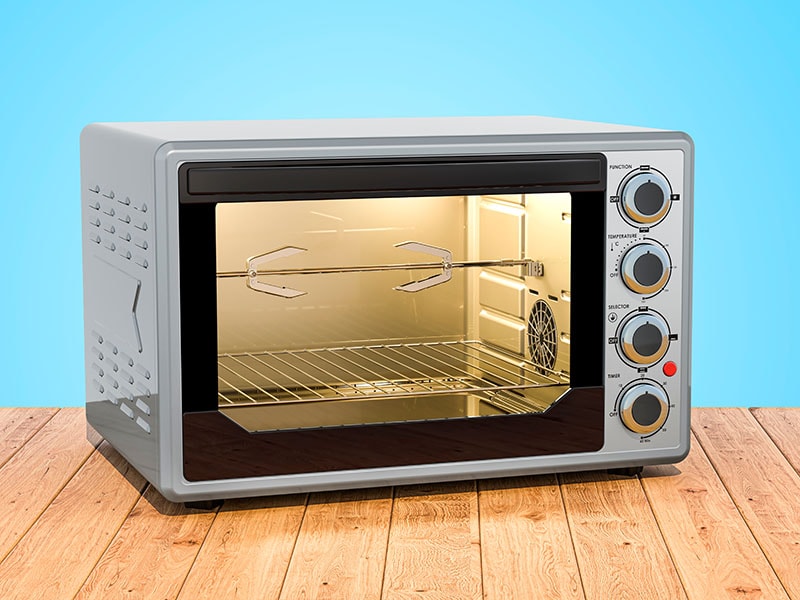 First, I want to introduce convection ovens. Many may already know it through the comparison between convection ovens and toaster ovens.
But in case you do not know about the former, it is an oven with multiple racks and a fan on the back wall. If it has 3 shelves inside, it is true convection. If it has 2 shelves, people call it quick bake convection.
Besides, it also has an added heating element around the fan. When the convection oven begins to heat up, this fan will push hot air out and circulate all the heat around your food. That explains why people often compare convection ovens with air fryers.
Air circulation inside the convection oven will allow you to cook your food faster and more evenly. Because it helps you cook faster, you better follow the time and temperature specified in your convection oven's instruction booklet. (1)
What Is Convection Bake?
Now it is time for you to learn about the first mode of your convection oven, convection bake. Basically, when you select convection bake, your convection oven will use the heat from the bottom of the convection oven to cook your food.
As I said before, the convection oven has a fan that continuously circulates the air, so this setting provides even heat and just enough to keep your food from becoming too brown.
Advantages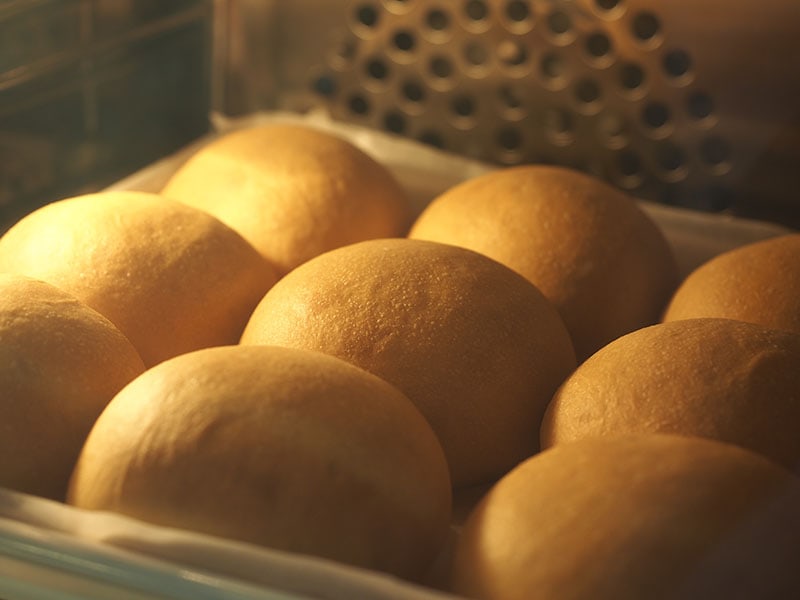 The convection bake setting is perfect for the food that needs to rise. It's because this mode allows the butter to produce steam quicker than in a regular oven. That will be the right environment for the cookies and pastry to rise higher than usual.
Because the cooking process of a convection oven is faster than a regular oven, the outer layer of the food will shape harder to keep food from falling.
Convection bake is better for the food that needs to be cooked evenly. The temperature in this setting is enough to provide moderate hot air and help your food get a beautiful outlook.
The next advantage is quantity. Imagine you have to prepare a batch of delicious cookies for a party. With this mode, you can utilize 3 shelves in your convection oven to complete the duty.
Disadvantages
The convection bake setting will cook your foods faster than usual. That is why you must check the food frequently when the cooking time is about to expire. Sometimes it is very loud.
The lack of broil element of this set may disappoint you because it can't brown your foods or make them crispy.
Information You Need To Know About Convection Roast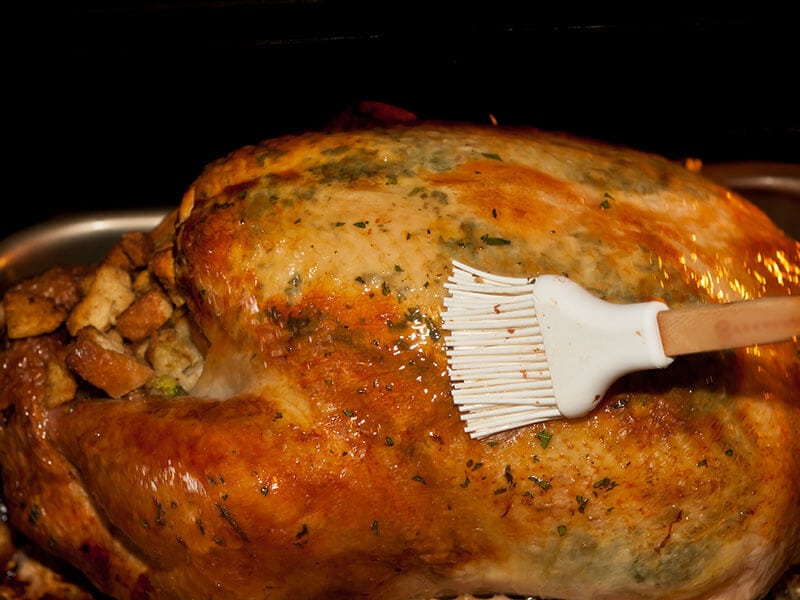 Convection roast generates heat by using bake and broil elements. After that, the fan will blow hot air in a certain direction. You can use higher temperatures to shorten the cooking process.
This mode creates heat by using heat from both bake and broil elements, but not at the same time. It alternates between them to create heat and cook your food.
Convection roast controls the heat and melts the fat of pork or beef. However, the meat still keeps the juiciness inside and creates a crispy skin.
Advantages
This can cook your food evenly and caramelize them perfectly. This setting is the best option whenever you want a slice of meat with crispy skin. Cooking time is also relatively quick, although not as quick as convection bake.
Disadvantages
Because this mode doesn't use a steady temperature, the food can easily burn on the outside while remaining uncooked on the inside.
Compared to the convection bake setting, the cooking time of the convection roast is longer, and the sound can be annoying to some sound-sensitive people.
Convection Bake And Convection Roast Comparison
Now it is time for you to have detailed information about these 2 settings. I believe you can completely master these two modes after carefully reading the comparison table below.
Characteristic
Convection Bake
Convection Roast
Heat Source
Top and bottom elements
Broil element and fan
Heat Elements
Bottom elements
Upper and lower elements
Temperature
325 degrees F to 375 degrees F
305 degrees F to 425 degrees F
Cooking Duration
Cookies: 10 minutes to 12 minutes

Chicken: 15 minutes to 1 hour 30 minutes

Potatoes: 40 minutes to 45 minutes
Beef: 30 minutes to 1 hour 40 minutes

Pork: 15 minutes to 1 hour 30 minutes

Lamb: about 1 hour 30 minutes

Vegetable: 40 minutes to 55 minutes
Cooking Result
Cook evenly
Caramelized, crispy, juicy
Suitable Foods
Cookies, chickens, potatoes
Pork, beef, lamb, vegetable
Heat Source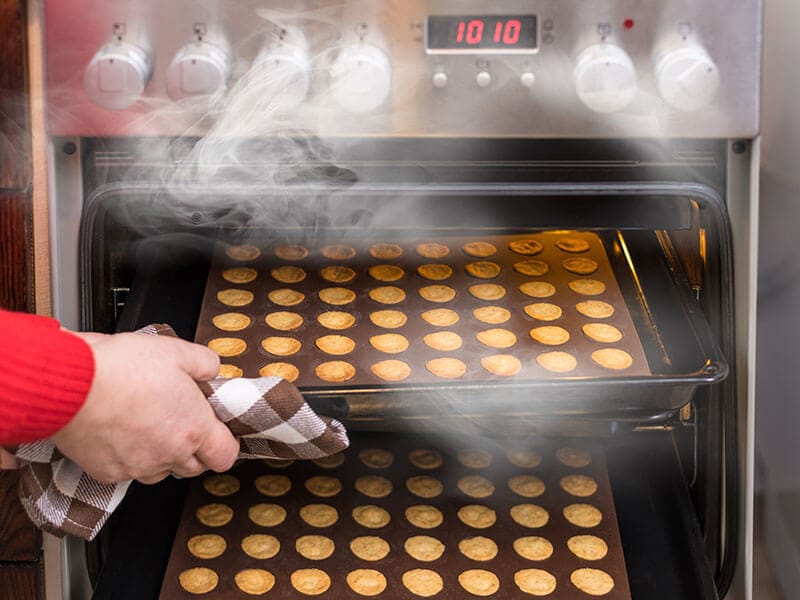 Convection bake uses heating elements on the top and bottom at the same time to create equal heat. This factor promotes even cooking from the inside out, very suitable for making different varieties of cake and bread.
For the convection roast, the broil element will heat the air, and the fan will distribute it around the inside of the oven. Thus, the temperature can be maintained throughout the cooking process. To brown your foods, this setting uses stagnant and circulating air.
Heating Elements
The convection bake setting uses the bottom elements to cook the food. For convection roast, it combines heat from both upper and lower elements.
This is probably the most noticeable difference between these two modes. With a convection bake setting, the convection oven will provide heat from the bottom and top heating elements.
For the convection roast, the heat comes from the broil element, and the fan will circulate it around the convection oven's inside.
Temperature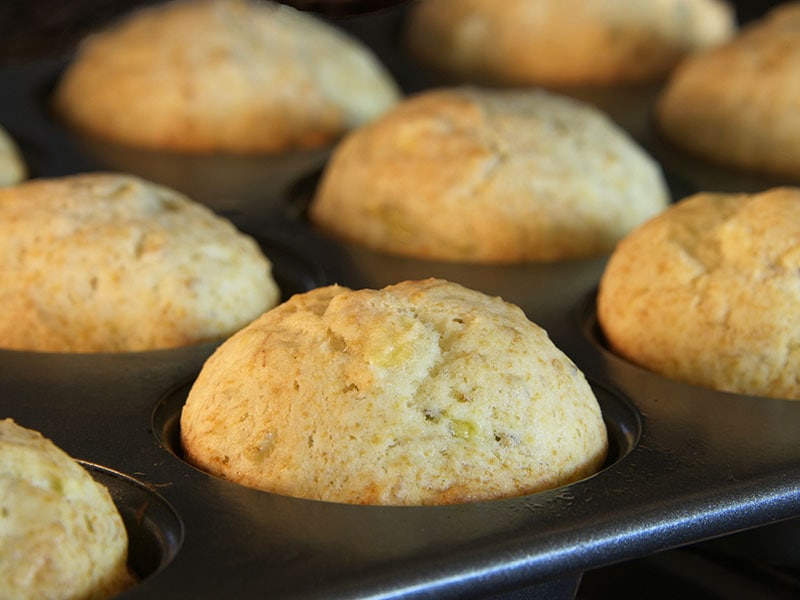 The convection roast setting uses a higher temperature for cooking. Usually, it takes about 400 degrees F to make your food brown. On the other hand, the convection bake setting cooks your food at a lower temperature, around 375 degrees F.
The convection bake cooks beef at 305 degrees F with rib and boneless, 405 degrees F with tenderloin. Use the same temperature for pork. You should adjust it to 325 degrees F for lamb and 385 degrees F for vegetables.
If you cook with a convection bake setting, the ideal temperature is 330 degrees F for chicken, 325 to 35 degrees F for cookies, and 375 degrees F for potatoes.
Cooking Duration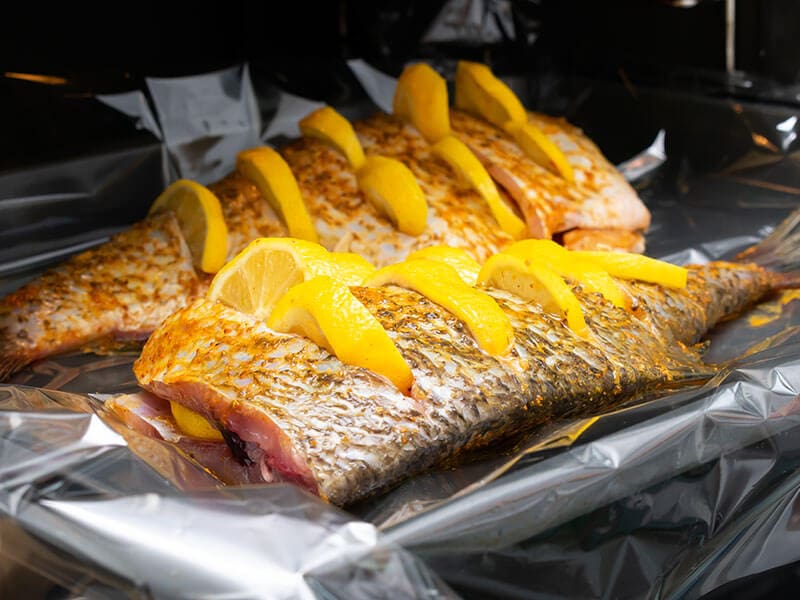 The convection bake has a faster cooking time than a convection roast. The main reason is the latter needs more time for the fan to distribute the heat. In contrast, the former uses direct heat and doesn't have to balance the temperature inside.
Cookies are the fastest dish you can make with the convection bake setting, about 10 to 12 minutes. For chicken, it depends on which part you will cook.
Normally, the cooking time for chicken with convection bake mode ranges from 15 minutes to 1 hour 40 minutes. 40 to 45 minutes is an ideal time for baking potatoes.
If you cook beef or pork with convection roast, the cooking time should be 15 minutes to 1 hour 40 minutes for every different part. Finally, the time for lamb is 1 hour 30 minutes and for vegetables is 40 to 55 minutes.
Cooking Result
For the food made with convection bake, you will not be disappointed because the food is cooked evenly in texture and color. On the other hand, all dishes you cook with convection roast will have a beautiful caramelized outlook and tender texture.
Suitable Foods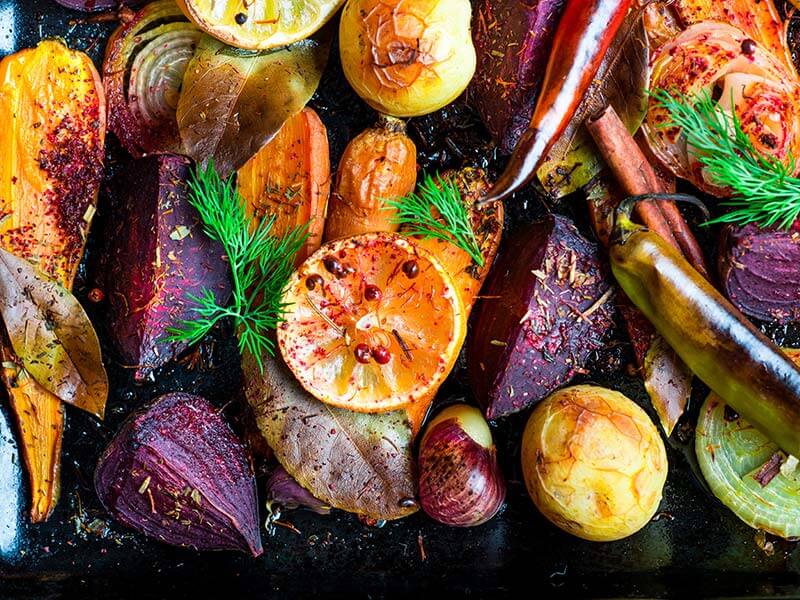 The convection bake setting's heat is perfect for food that has dough, such as cookies, bread, or cakes. It melts the butter and creates a fluffy and flaky texture for your food. Besides, you can also make crispy chicken wings and baked potatoes for your daily meal.
The convection roast setting is perfect if you want to cook a large portion of meat such as pork, lamb, and beef. The hot air will render fat and make the skin crispier. The meat will get crispy skin and a tender, juicy texture.
You can even roast vegetables to get a nice brown and caramelized outside but moist and soft interior. Vegetables like carrots or broccoli can keep their crunchy texture after roasting.
When Do You Have To Use Convection Bake?
Convection bake is suitable for you whenever you want to make anything that has dough, like cookies or bread. The stable temperature and the air circulation will make these foods have a dense texture and nicely yellow outer layer.
Besides, try to use this setting if you have any food that needs to be dehydrated. The appropriate temperature will keep your food from becoming too dry or burning.
When Do You Have To Use Convection Roast?
Are you a meat lover? The convection roast setting will satisfy all of your meat-related requirements. This setting is the best option whenever you want a tender texture and brown outlook on your meat.
In case you want to cook something for a family gathering like stew, braised dish, or casserole, the convection roast can also deal with it. Your food cooks faster without losing too much moisture.
If you are sick of boiled veggies' flavor, try roasting them in your convection oven. This will give your vegetable a more attractive smell and a richer flavor.
When you roast veggies with a lot of juice and sugar, they will immediately thicken and create an eye-catching scorched layer on your vegetables.
How To Use Those Methods Like A Professional?
Because each mode has unique characteristics, you need to learn how to use them. Let me help you master it.
Convection Bake
This is the most commonly utilized function, even professional chefs use this feature for simple recipes, and you can do it too.
Step 1: Prepare Your Food
You should begin by choosing foods that are suitable for this setting. Marinate them with any spice you like and put them in the baking tray or pot.
Step 2: Arrange The Racks
With the convection bake setting, I recommend placing the rack in the middle, or a lower one, just below the center of the convection oven. This is a perfect position for your food to cook evenly.
Step 3: Preheat The Oven
Choose the convection bake mode and close the convection oven door to make sure there is no heat coming outside. Preheat your convection oven to less than the required temperature in the recipe 25 degrees F.
For example, if your food requires 375 degrees F to cook evenly, you should preheat your convection to about 350 degrees F before cooking. (3)
Step 4: Put The Pan Of Food Into The Oven And Choose Bake Setting
After about 10 to 15 minutes of preheating, it is time to put your food in the convection oven and start baking them. Do not place the pan too high or too low.
The heat from the bottom can burn your food quickly because the convection oven cooks food faster than usual. My suggestion is to put the pan on the middle rack.
Step 5: Decrease Your Cooking Time
As I said, your convection oven cooks faster than any other cooking method. Therefore, you must adjust the cooking time slightly to make sure your food will not overcook.
Step 6: Check Your Food And Take Them Out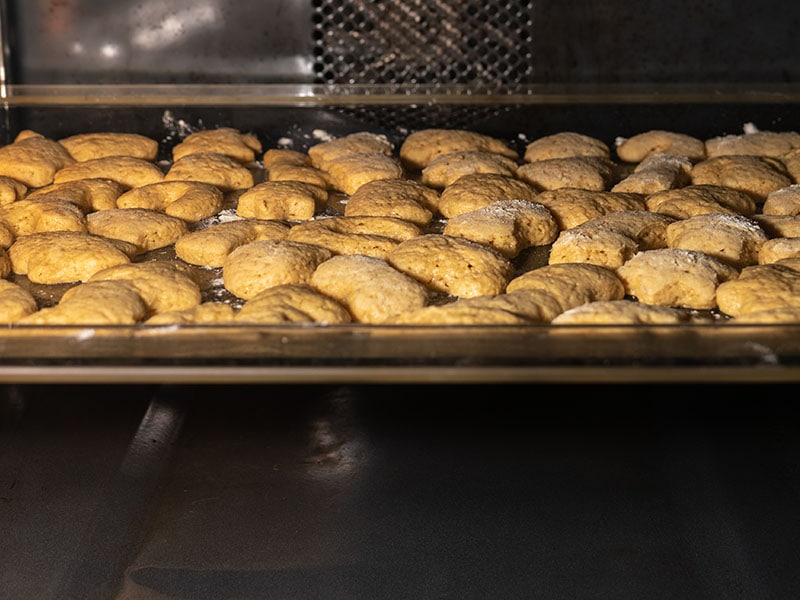 Remember to keep an eye on your food. When three-quarters of the cooking time has passed, check it every 10 minutes for appropriate timing and temperature adjustments.
Convection Roast
How to use this setting is also very simple for your cooking journey. Let's see all the steps in detail.
Step 1: Put Your Food Into A Big Pan Or A Tray With A Rack
Usually, this setting is ideal for roasting meat or turkey, so make sure you have a large enough container to store these foods. It is better to cook the meat in a big pan and the whole turkey in a pot or baking tray.
Step 2: Place Your Foods
The highest rack is the best position for something that you want to have a crispy layer outside. Besides, you can also roast some kinds of vegetables like zucchini or asparagus there.
With a whole turkey or a slice of large meat, you should place it on a bottom rack to help it absorb the heat better.
Step 3: Adjust The Temperature As Needed
Because turkey and meat have a thick texture, you have to adjust the temperature carefully if you do not want them still raw inside.
Step 4: Timing And Add Vegetables Or Side Dishes If You Have
Timing is also very important. The higher temperature is, the faster you cook. When there are around 20 to 30 minutes left in the cooking time, you can add some vegetables to make your meal look more attractive.
Step 5: Take Out And Serve
After your food is done, wear baking gloves and take it out. You should let the meat rest a few minutes before serving.
Roasting a turkey in your convection oven will help it have a tender and juicy texture.
You Should Use Convection Bake To Make Outstanding Dishes
Now I will list some amazing dishes you can cook with convection bake. Those recipes are very easy to make and require no complicated techniques.
This ideal snack from India is suitable for every family without using eggs. The nuts provide the majority of the biscuit's flavor. When you bite into it, you'll notice the crunchiness and aroma of the toasted nuts.
At the same time, nuts impart a nutty flavor to the biscuit, creating an extraordinary feeling for the eater. The combination of chickpea flour and cardamom powder is enough to satisfy any sweet tooth.
This is a simple dish with potatoes made by convection bake setting for your meal. You can even make it as a midnight snack. Before baking, you should cut potatoes and season them with olive oil to create a crunchy texture.
You can also feel paprika and garlic powder's strong aroma and flavor. Everything comes together to form a delicious potato dish. Nothing is better than crunchy, salty potato wedges dipped in sour cream or sweet chili sauce.
Do you want something crispy outside and warm inside? Try crispy baked chicken wings with your convection oven. You can not resist a yummy chicken wing. After baking, chicken wings have crispy skin but remain moist in the middle.
The distinctive aroma of rosemary will stimulate the eater's sense of taste. Furthermore, garlic powder imparts a slight garlic flavor. You can add a pinch of salt if you want a salty flavor.
Crispy chicken wings are a suitable dish for every meal.
Add Those Convection Roast Recipes To Your Daily Meal
Your daily meal is incomplete without meat and vegetables. Let's utilize the convection roast setting to make the meat and vegetables better than usual. Keep those roasting recipes in your mind to make more delicious dishes for yourself and your family.
Beef is a kind of meat that many people love. It is very simple to make a nice beef roast. Marinate your beef slice with salt, pepper, and sugar, then put it in your convection oven. After roasting, you can see a nicely caramelized outer of the meat.
During the cooking process, the meat retains moisture inside. As a result, the beef is still tender, juicy, and tasty when you eat it. You can also add potatoes while cooking to vary the taste and texture of the dish.
Roasted sweet potato and apple casserole is a healthy recipe for your daily meal and very easy to make. You just need to roast sweet potatoes first, then peel them. Put many pieces of apple on top and finally crispy bread crumbs.
This dish looks simple but very tasty. You can taste salty, sour, and sweet all at once. After cooking, sweet potatoes will be extremely soft. However, the apple will add a little sour flavor and crunchy texture.
On Thanksgiving and Christmas, turkey is a must-have dish for every family. With the convection roast setting, now you can make roasted turkey by yourself. Mix a little bit of salt, butter, and poultry seasoning, then season the turkey and let the convection oven finish.
The skin is among the clearest signs showing your turkey is cooked. It will change into golden brown. Despite the thick layer of meat, the chicken will be cooked evenly. The buttery smell and tenderness will not disappoint you when you enjoy it.
Don't let the whole turkey intimidate you! With these tricks, you'll have beautiful convection roasted turkey all the time.
FAQs
The questions below will give you more information about using convection bake and convection roast. Make sure you check them well to have a good result when you cook.
Easy To Get Your Option Between Convection Bake And Convection Roast
I believe you have learned enough about these 2 settings by reviewing every detail. There is no difficulty at all. This article will inspire you to cook better, even with the most complicated food.
It might be difficult and confusing to get used to these two settings at first. Take your time to learn about them and make delicious dishes for your family.
Write your feelings in the comment section so I can know what you think. Let's share it with people around to help them understand more about convection bake and convection roast. It is my honor to provide the information for you. See you in the next post.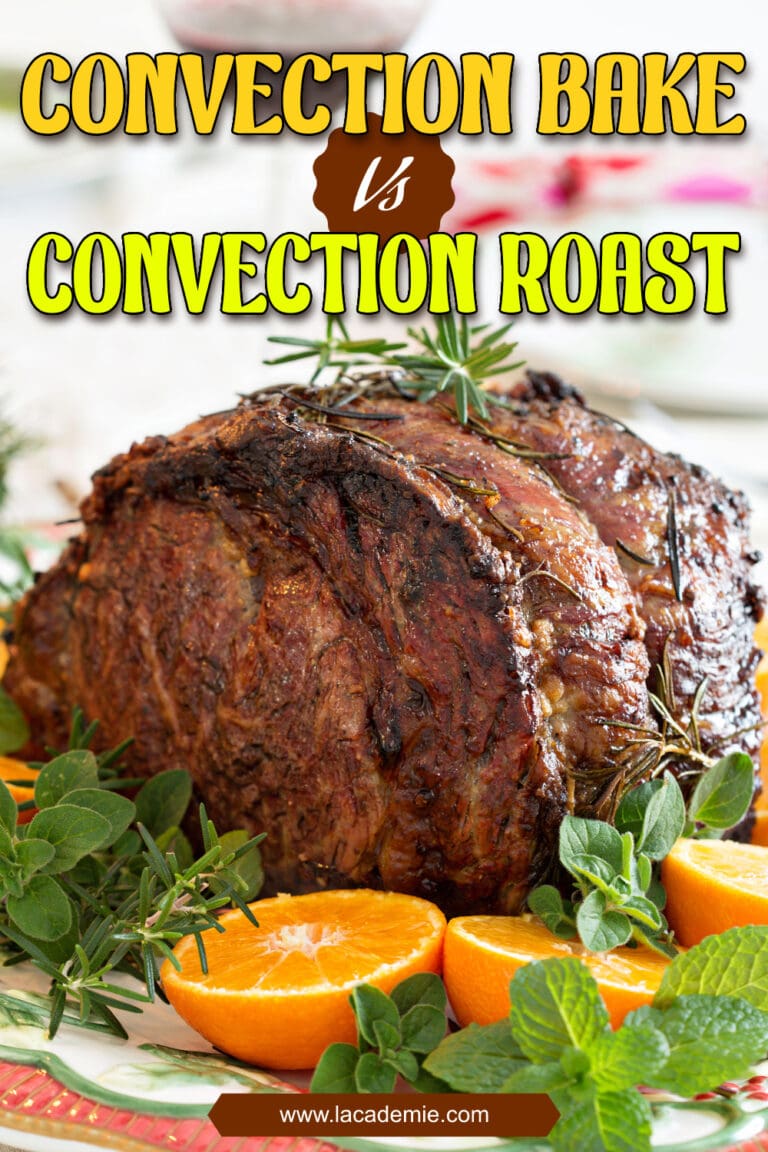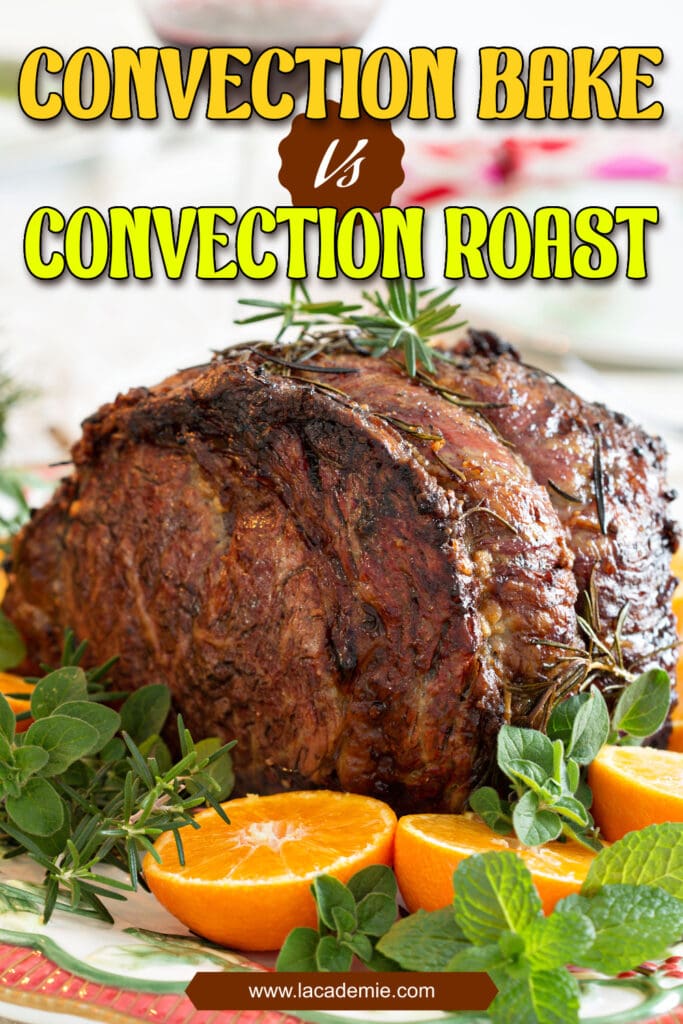 References
En.wikipedia.org. 2022. Convection oven – Wikipedia.
Had2know.org. 2022. How to Convert Conventional Oven Time and Temperature to Convection Oven Settings.