Cream cheese is a soft cheese and is the ingredient in many recipes to create delicious dishes. It is a product made from pasteurized milk and cream, so it does not have a long shelf life and quickly goes bad.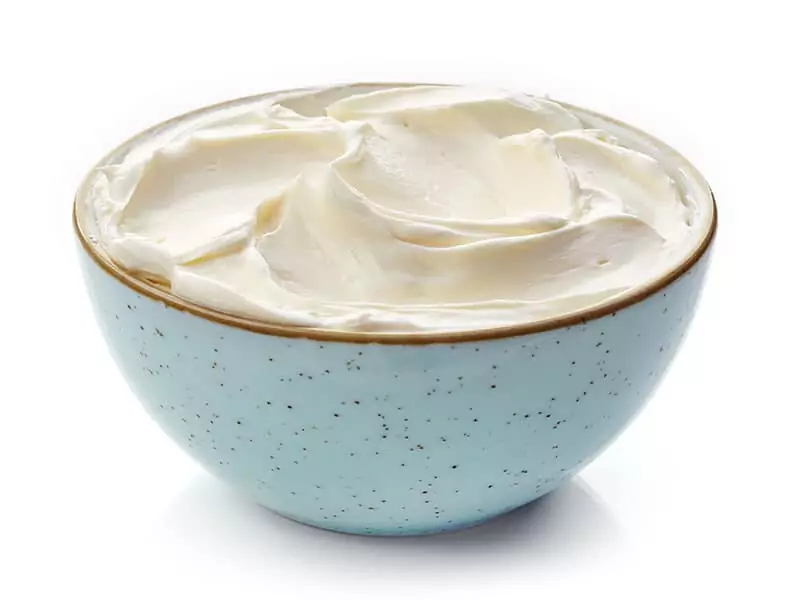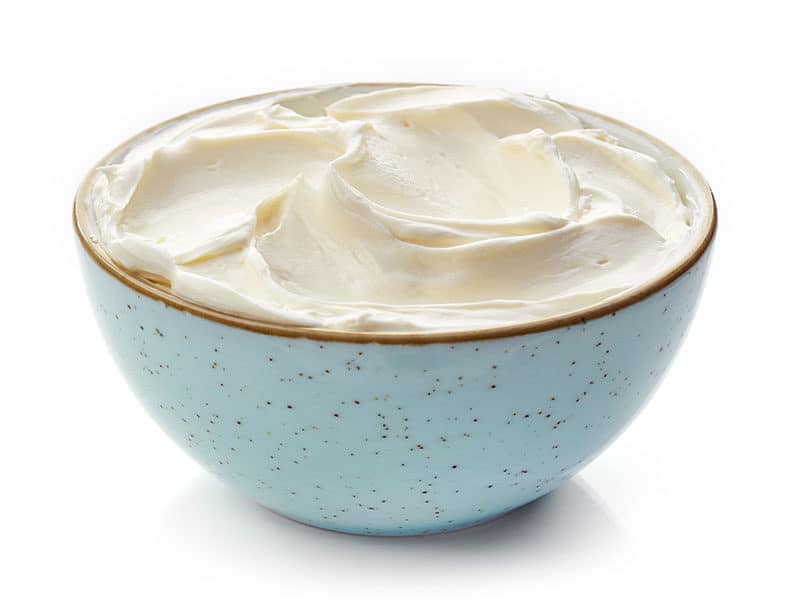 So can you buy cream cheese in bulk on sale or keep cream cheese on hand whenever you need it? Fortunately, cream cheese can be frozen. It allows you to keep cream cheese for a long enough time, not to have to run away buying it when cooking constantly.
Although the texture of the cream cheese will change after freezing, you can still use it for a variety of recipes.
The article below will help you know how to freeze cream cheese and use defrosted cream cheese effectively correctly.
Is It Possible To Freeze Cheese?
If you are still wondering if you can freeze cream cheese, I insist you absolutely can. The freezing technique allows you to extend the average shelf-life of cream cheese. This means you don't have to worry about wasting cream cheese leftovers after cooking.
Although cream cheese will last a long time in the freezer, it's best to use it within 2 months. No matter what version of cream cheese you have, make sure that you finish it all within less than 2 months to avoid potential food hazards.
If you know how to freeze and thaw cheese properly, it will not change the cheese's texture too much, and you can use it for many different purposes. So how to freeze cream cheese properly?
How To Freeze Unopened Cream Cheese
With the cream cheese unopened, freezing it is straightforward; you can either put the cheese directly in the freezer or wrap it with foil or a storage box for better protection from freeze burn.
How To Freeze Opened Cream Cheese
To avoid wasting leftover cream cheese, take the following steps; it will not disappoint you.
Step 1: Scoop the cream cheese out of the box, tightly wrap it in aluminum foil or silver foil to keep the shape and liquid in the cream cheese
Step 2: Wrap an extra layer of plastic film to prevent it from freezing burn.
Step 3: Put the wrapped cream cheese in a sealed container or put it in a zip bag. Note that you need to remove all the air from the bag when putting it in the freezer.
Step 4: Label the date on the wrapper
Step 5: Put cream cheese in the freezer; you should keep it close to the walls so that the cheese will quickly freeze. The faster the cheese freezes, the better it will retain its nutrients and prevent ice crystals from forming. Once the cheese has frozen, you can place it in another location in the freezer.
What Happens When Cream Cheese Is Freeze?
Cream cheese is a dairy product that contains at least 33% fat with a moisture content of about 55%, so it will make ice crystals when frozen. When thawing, the cream cheese liquid and solids separate, which will change its texture, crumbling, and layering.
How Long Can Cream Cheese Stay In The Freezer?
The freezer will significantly extend the shelf life of the cream cheese. The opened product is safe to use for 1 to 2 weeks, while unopened cream cheese lasts 1 to 2 months longer.
How To Thaw Cream Cheese?
When you want to use frozen cream cheese, you need to thaw it by leaving it in the refrigerator for hours or overnight. This is the best way to keep the texture and taste of cream cheese less changed.
Although there's a certain time frame cream cheese can stay at room temperature, I'd suggest thawing the frozen cream in the fridge only. Taste and texture aside, this is also the safest way to defrost frozen cream cheese.
You should not leave cheese at room temperature for too long as it will have a more grainy texture and watery.
How To Make Creamy Cheese Creamy Again?
Cream cheese after thawing will change in texture, its components are separated, and to make it creamy back, you can apply the following methods.
Use An Egg Whisk
This is the way I usually do to make frozen cheese creamy back. It is quite simple and convenient to do.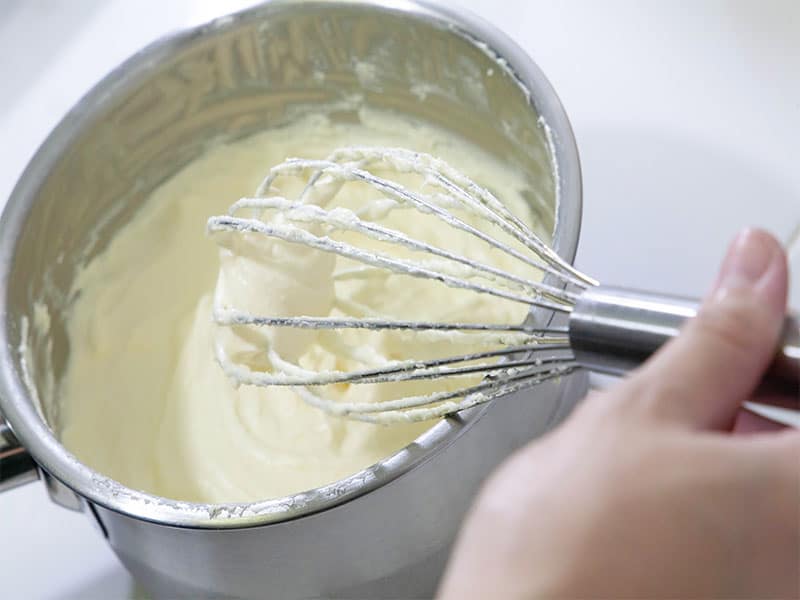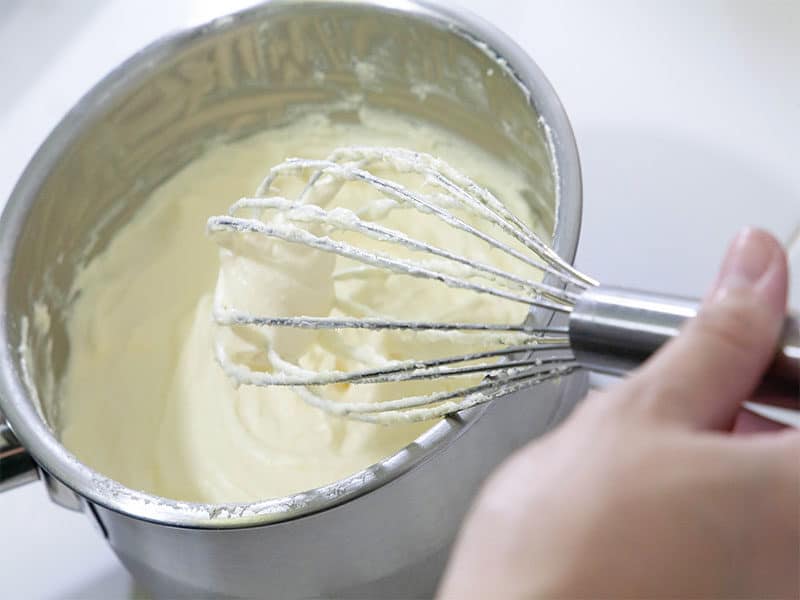 Step 1: Take the thawed cheese from the refrigerator.
Step 2: Remove the aluminum foil, and place it in a bowl.
Step 3: Use a whisk to stir the cheese evenly until it's creamy back.
Use A Microwave Oven
It is an effective and quick method to get the ingredients of the cream cheese together.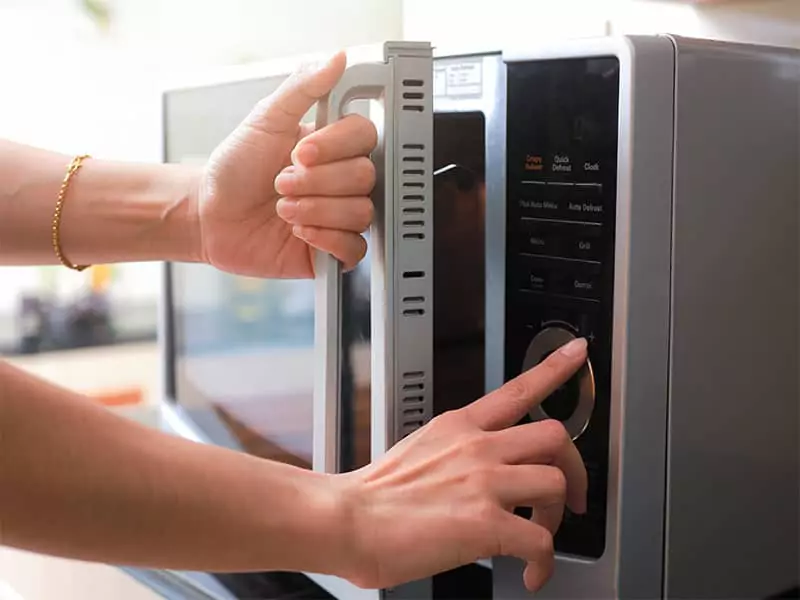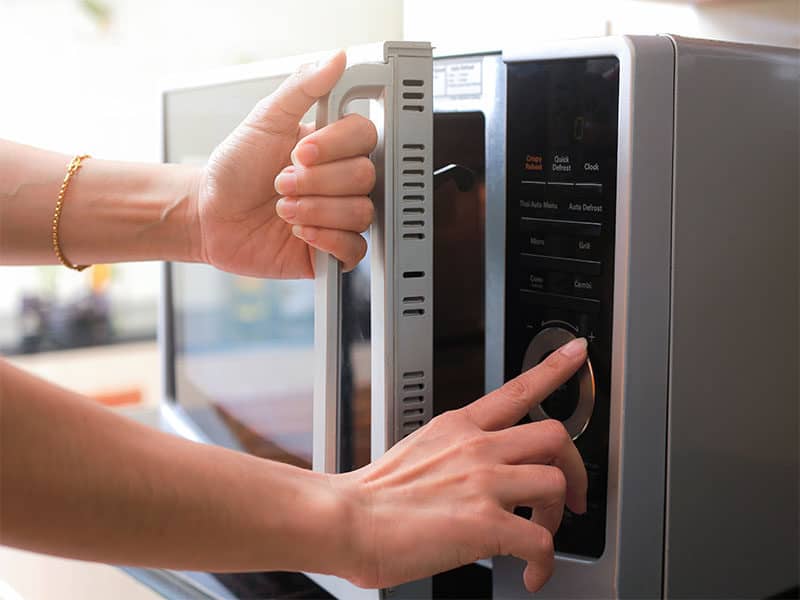 Step 1: Take the cream cheese from the freezer and put it in the refrigerator overnight to thaw.
Step 2: Remove the wrapper, place the cream cheese in a microwave-safe bowl, and put it in the microwave.
Step 3: Turn on the microwave.
Step 4: Stir the cheese well until you reach the consistency you want.
Tip: Add a small amount of milk or cream when thawing cream cheese in the microwave to restore the cheese's original smooth texture.
Use The Stove
If you do not want to use it for your dishes, you can use a double boiler or do it the same way with a stove. This method gives you better control of heat and the process. However, this way is quite time-consuming.
Step 1: Fill a saucepan with water and place it on the stove.
Step 2: Place a small glass bowl on the saucepan so that it does not reach the bottom of the water or the saucepan to avoid direct heat exposure of the cheese.
Step 3: Place the thawed cream cheese in the bowl.
Step 4: Gently stir the cream cheese until it is smoother or thicker. You can use this as a dip or slather it on tortilla wrappings to make cream cheese tortilla bites, one of the easiest Mexican appetizers for novice chefs.
What Can Defrosted Cheese Be Used For?
Frozen cream cheese after thawing is not ideal for spreading on bagels or crackers as it is clumpy and will not be spread evenly. However, it's still great for baked goods. One notable example is fruity cream cheese pastry, a staple dessert in Danish dishes.
Not a fan of sweets? If so, there are still plenty of other dishes you can make from frozen cream cheese. Casseroles, sauces, or creamy baked mac and cheese are all try-worthy dishes.
Bonus Tips:
You should not freeze expired cream cheeses.
You should discard any moldy cheeses or that have a strange odor even though they are kept in the freezer.
You should label the date on the outside of the cream cheese wrap to keep track of its shelf life.
If your cream cheese is no longer good, you can use Neufchatel cheese as a substitute. It's true that you can easily pinpoint differences between Neufchatel and cream cheese, but their flavor profiles are strikingly similar.
FAQs
Please read these questions people often ask and answers about cream cheese as well as frozen cream cheese as it is beneficial for you.
Expectation Vs. Reality
Freezing cream cheese is the best way to prolong its shelf life. Now you can stock up on cream cheese at home and use the extra cream cheese leftover. You also no longer have to worry about thawing and turning the cheese creamy again when you want to use it.
However, frozen cream cheese will not have the perfect texture or taste like fresh cheese, and you should not keep it in the freezer for too long. It's not ideal for using frozen cream cheese for spreads; it's still great for stews, bake and sauces.
Have you ever frozen cream cheese? Do you have any tips to keep the texture of the frozen cream cheese less change? Let's share!
If you have any questions about this article, please leave them below, I will answer as soon as I can.