You're wondering how to store strawberries when there are still many of them available in your house. Or have you tried several different methods but they aren't successful? You've come to the right place!
Storing strawberries isn't as complicated as you're thinking. However, you should strictly follow storage instructions to achieve the best result. In this post, you'll find a variety of ways to store strawberries for days, weeks, and even months.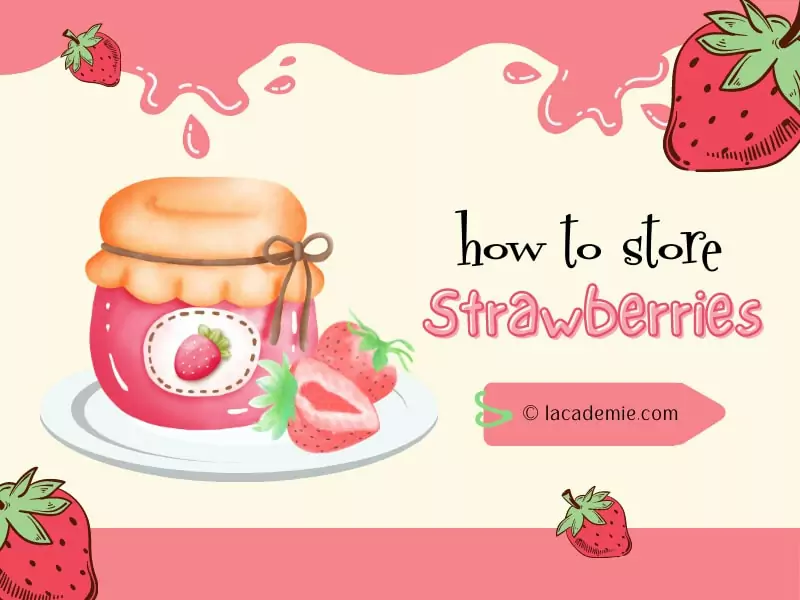 The Importance Of Storing Strawberries Properly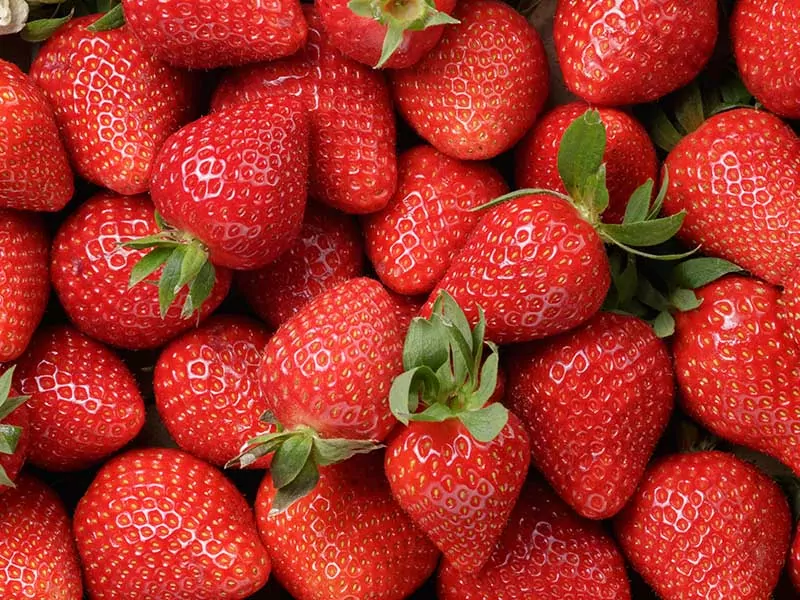 Strawberries are one of the kings of fruits in summer. Raw strawberries, which are rich in carbohydrates, vitamin C, and other essential minerals, bring enormous benefits to your body.
Not only are strawberries eaten fresh, but various strawberry types can also be the ingredients in hundreds of appetizing desserts and beverages.
People also cut strawberries into different beautiful shapes to enhance their visual appeal. If there are too many strawberries leftover, you can store them for later use
Strawberries can easily get spoiled after a short time if kept at room temperature. However, when you store strawberries correctly, they can be fresh and juicy for as long as you wish. Here are many methods of preserving the fruits to extend their shelf life longer.
What Are The Different Ways To Store Fresh Strawberries?
When you buy fresh strawberry boxes in grocery stores, you can simply put the whole box in the fridge, but this just lasts for several days. I'll introduce you to the greatest ways that are easy to make and can keep strawberries fresh for a long time.
In Containers With Paper Towels At Room Temperature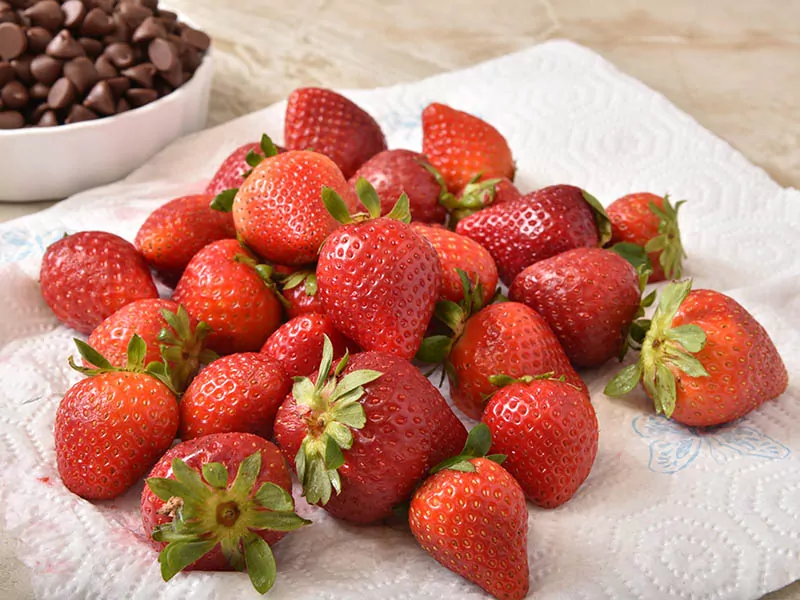 Extra moisture is the biggest enemy when storing strawberries. Once strawberries become sticky, they'll get moldy soon. To prevent this, let's use paper towels.
When you store strawberries with paper towels, all extra moisture will be immediately absorbed by the towels, keeping all strawberries dry and fresh longer. Storing strawberries in plastic or paper boxes with paper towels can last more than 1 day.
Crisper Drawer
Never forget the crisper drawers in your fridge! They're the best lifesavers that can extend the storage time of fruits and vegetables.
Crisper drawers allow you to control the airflow around the fruits by adjusting the vents. If your fruits require a high-humidity environment, close off the vent and vice versa.
Let's place some clean paper towels on a tray, then spread strawberries evenly on it, put everything in the drawer, and open humidity vents. You should store strawberries in low humidity in the crisper drawer. This method can make your strawberries last for a week.
This is how you can use crisper drawers correctly.
Packing In Airtight Containers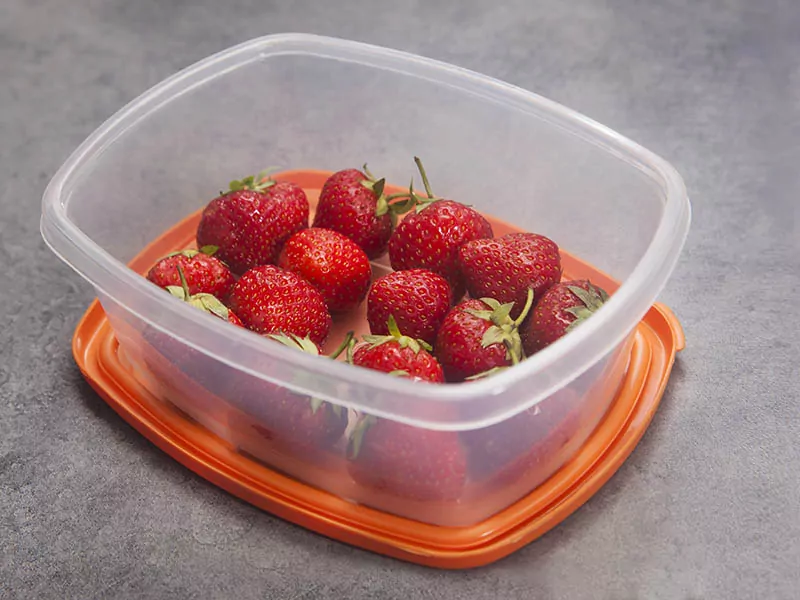 An airtight container and a paper towel are the perfect combinations to keep your strawberries fresh longer. An airtight and dry environment acts like a crisper drawer and prevents strawberries from getting moldy and rotten.
First, lay paper towels inside the container then spread strawberries on them. Cover the lid tightly and put them in the fridge. In this way, your strawberries will be yummy for a week or more.
To get the best possible outcome, just lay strawberries in one layer to limit the spread of mold from one berry to another. If you don't have enough airtight containers, you can do the same thing to glass or plastic containers and tightly seal them.
Storing In Mason Jars
Storing fresh strawberries in mason jars might sound weird, but it works effectively. Like airtight containers, mason jars can keep strawberries away from extra moisture and prolong the life of the fruit.
Put unwashed and whole fresh strawberries inside a mason jar. Just pile them gently and not too tightly. Cover the lid and store the jar in the refrigerator. If you press the strawberries too tight, they could absorb excess moisture or juice and quickly be spoiled.
By the way, make sure to discard all moldy berries, just leave behind the firm and plump ones. When using this method, your strawberries can still stay in good shape after a week.
Using mason jars can prolong the life of strawberries if you follow this guide correctly.
Bathing In Vinegar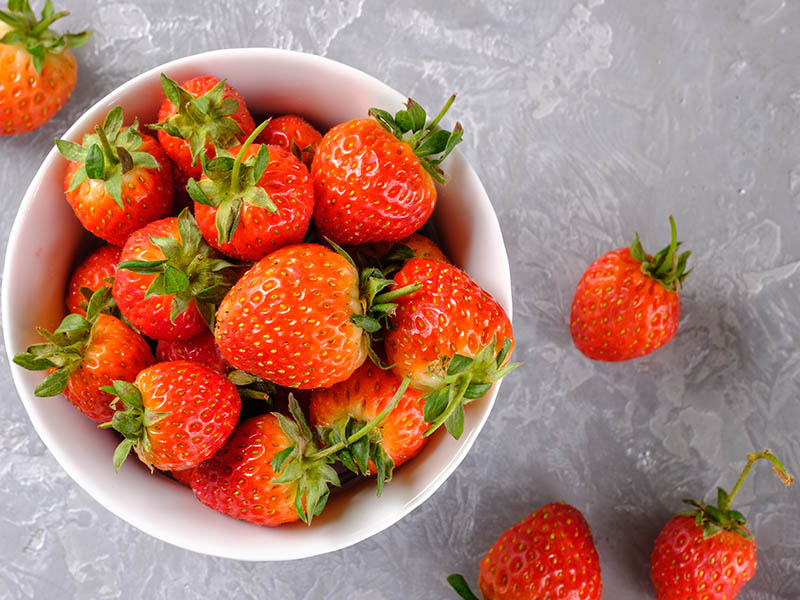 As you may know, a vinegar bath is the most famous method for removing bacteria from fruits. Also, soaking strawberries in a vinegar solution can help them resist spoilage as well as prevent the growth of mold.
Here's how to do it. Mix up one part white vinegar with three parts water, then soak and gently scrub the surface of each strawberry in the solution for 30 seconds to get rid of all dirt and bacteria. Rinse the strawberries again under running water and pat them dry with dish towels.
Remember to make them thoroughly dry before storing them in a container, then store them in the fridge. The vinegar bath method can keep your strawberries for two weeks.
Freezing Strawberries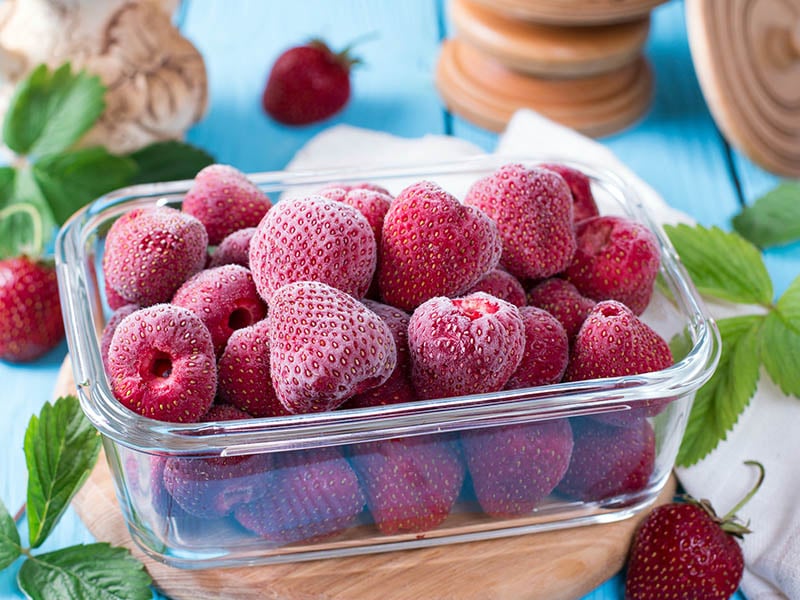 If you're planning to store strawberries for months, you should store them in the freezer. Freezing can maximize their shelf life from 8 to 12 months. Frozen strawberries can be used to make smoothies, ice cream, or other sweet dishes.
It just takes a few steps to do, but the result will go beyond your expectations. Begin with cleaning up the strawberries first. There are some tips to get rid of all the dirt for you in the following section. Washing the berries first makes it easier for you to use them after thawing.
After washing the strawberries, place them in a basin to drain all the water or pat them dry with paper towels. Next, cut all the stems, spread strawberries on a large baking sheet, and freeze them overnight.
Once the strawberries are firm, put frozen strawberries in Ziplock bags, and store them again in the freezer until you want to use them.
Other Methods To Preserve Strawberries For Months
I won't stop at telling you how to keep strawberries fresh but also offer you amazing tips for preserving strawberry techniques. If you want to change the original sour and sweet flavor of strawberries into something new, refer to some methods below.
Making Jam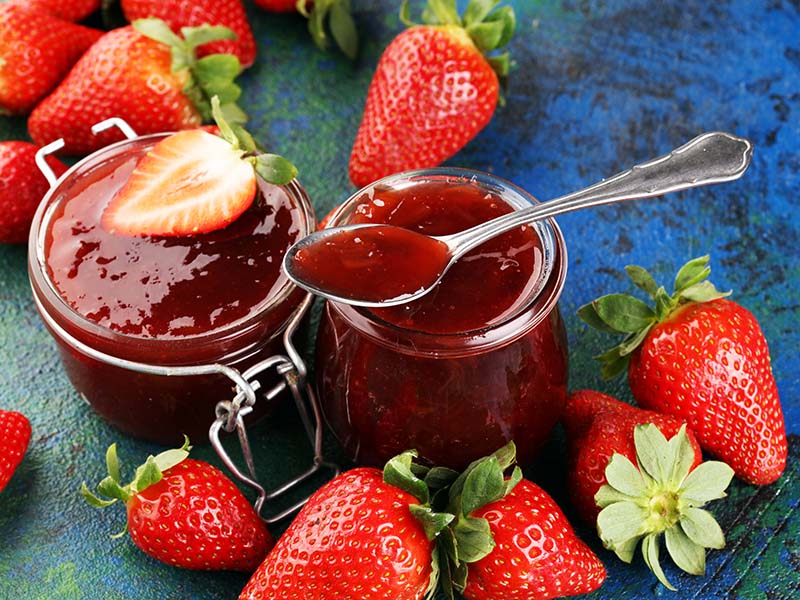 Making strawberry jam is an old but gold technique for long-term storage, such as for 2-3 weeks. With 2 simple ingredients, sugar and strawberries, the condiment doesn't take much effort to make.
What you need to do is mash or cut strawberries into tiny pieces, add them and sugar into a large saucepan, and stir until the sugar dissolves. Once you've done that, bring the mixture to a boil, then pour the jam into clean jars, and cover the lids.
You can eat or store the jam in the refrigerator now. Or you can give it a water bath process to prevent mold growth. Simply bathe the strawberry jars for 10 minutes in boiling water before leaving them undisturbed for 12 – 24 hours to cool down.
Dehydrating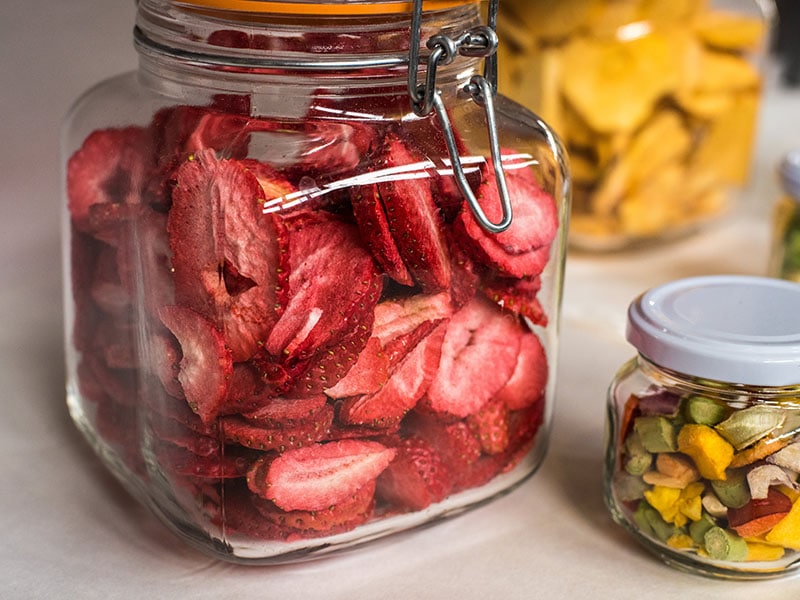 Drying strawberries can take a little bit longer, but I'm sure strawberry chips after dehydrating will be worthwhile. Dehydrated strawberries can last for several weeks, but if you keep them in the freezer, they can stay for 3 months.
To dry strawberries, you should use an electric dehydrator or even your oven. Cut the strawberries into slices, place them on the baking sheet, and bake for 6 hours at around 200ºF. You can store finished products in airtight containers.
This is how you can dehydrate strawberries in the oven at home.
Liquor Infusion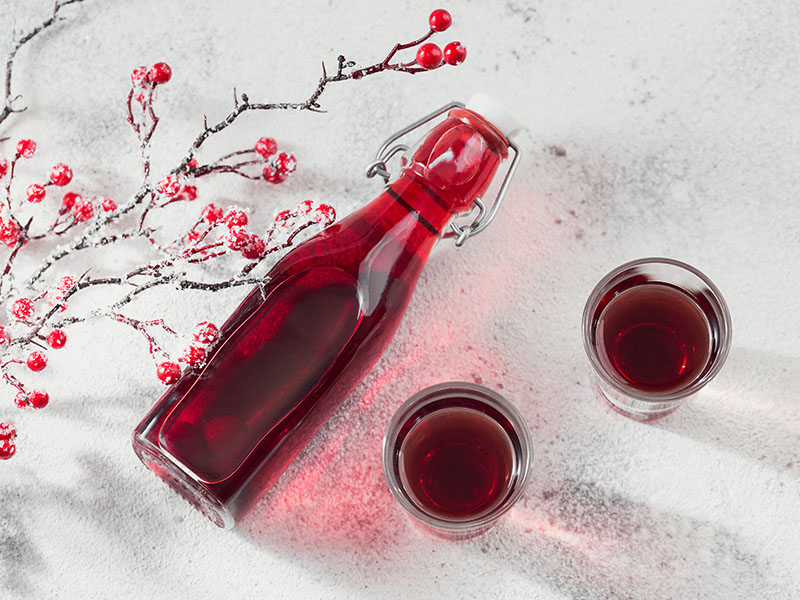 After infusing them with some liquor, strawberries can become one of your favorite liquors. To make this, you should slice the strawberries, put the berry slices into a jar, pour some vodka, tequila, or rum as you prefer, and wait for 3 to 4 days.
Because strawberry-infused liquor isn't affected by mold, even if you keep it for years, it won't go bad.
Making Sauce Or Syrup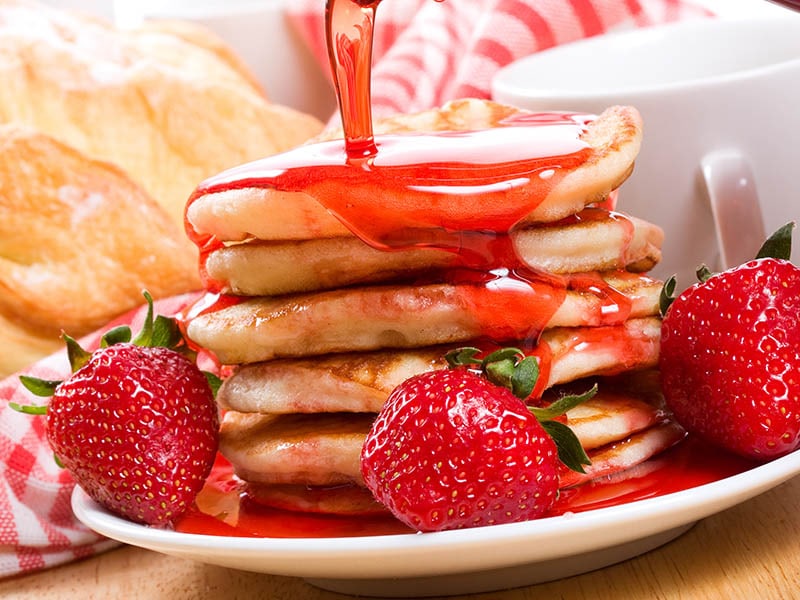 Making strawberry sauce or syrup is never a bad idea when strawberries are in harvest season. You can use both fresh and frozen strawberries to make sauce and syrup. A slightly sweet and fresh taste of strawberry syrup can go well with pancakes or waffles.
First, combine chopped strawberries with sugar and simmer for 15 minutes. Next, strain the juice from the strawberries into a pot and add more sugar. Finally, simmer and stir as the syrup continues to thicken for about 15 minutes.
You may want to store homemade strawberry syrup in the same way you would strawberry jam for up to a year. Bathe syrup jars for 10 to 15 minutes in boiling water and place them in an airtight container in cool and dark places.
4 Easy Tips For Getting Rid Of Dirt On Strawberries
You may know that most non-organic strawberries are not only full of dirt and bacteria but also come with a large number of hazardous pesticides. Here are some simple but effective ways to clean your strawberries.
Washing Under Running Water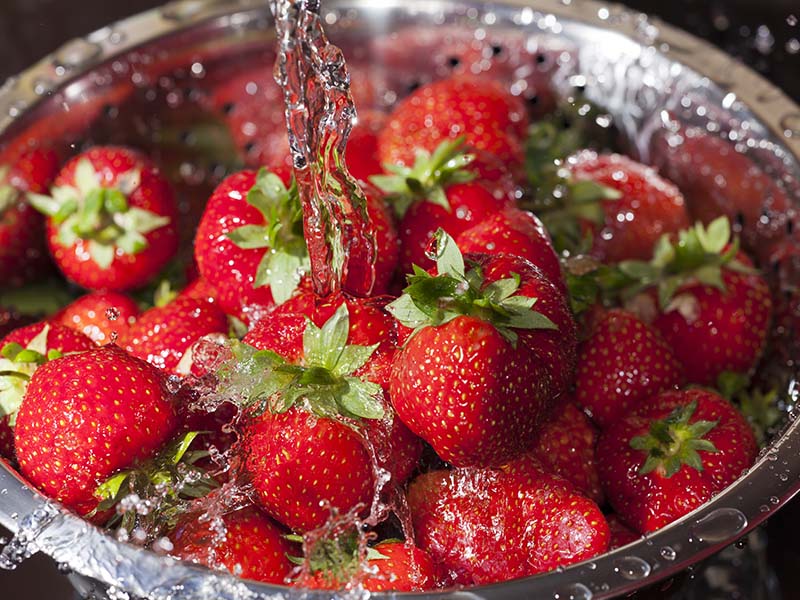 Is washing fruits with water ineffective? It may be so. In fact, rinsing your strawberries under running tap water is one of the easiest ways to get rid of most of the dirt, microorganisms, and pathogenic bacteria such as E. coli, salmonella, or listeria. (1)
Let's rinse whole strawberries quickly under running water and lightly rub them dry with a clean kitchen towel or let them drain in a basin.
Cleaning With Salt
Using salt to wash strawberries can be old-fashioned, but it works well. A 2% salt solution can excellently wash away mostly dirt and pesticide residues. (2)
You can stir a teaspoon for every cup of water and soak strawberries for 5 minutes. But don't forget to rinse them under running water to remove the salt residue and pat the strawberries dry.
Surmerging strawberries in salt water solution can reduce the residue of pesticides.
Baking Soda Rinse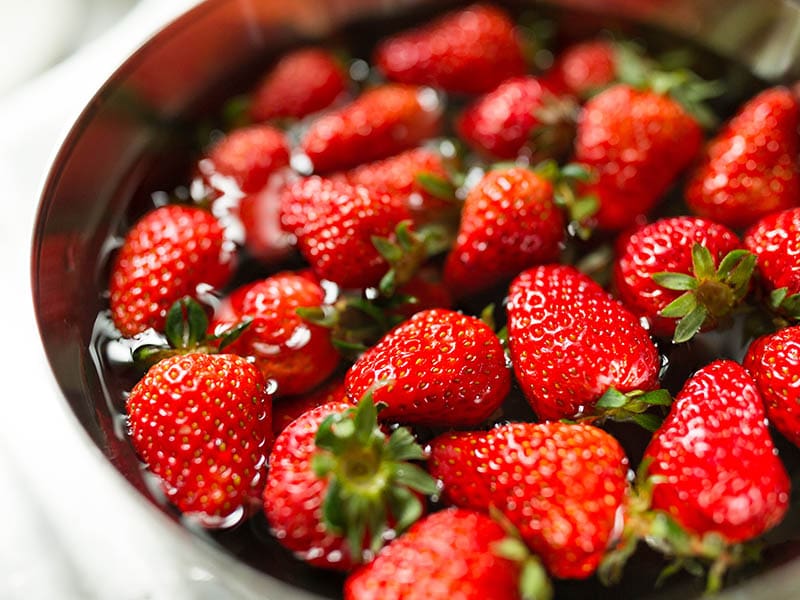 With baking soda, you can eliminate most dirt and pesticide residue on the surfaces of strawberries. Prepare the baking soda solution by adding 1 teaspoon of baking soda for every four cups of water.
Let the strawberries soak for 5 minutes, wash them with water, and drain them off. Now, your clean strawberries are ready to serve.
Realize These Refreshing Strawberry Beverage Recipe Ideas
If there are a few strawberries leftover, you may want to turn them into luscious and delicious drinks. I recommend some ultimate strawberry beverages that will absolutely please your taste buds.
A glass of frozen strawberry margarita will instantly cool your thirst. The instructions for making frozen strawberry margaritas can't be easier. Mix all the ingredients in the blender, serve in glasses, and garnish.
You can make and enjoy your glass of frozen strawberry margarita within a few simple steps.
Are you worried about what kind of drinks to serve at the next party? Strawberry gin rickey cocktails can be on your menu. The slightly tangy flavor of strawberry and the strong pleasant scent of gin rickey will combine nicely with the sugary taste of syrup.
You'll never get tired of the iced strawberry lime vodka smash after having the first sip. Strawberries and lemons will renew your classic vodka smash with a sour and sweet taste.
If you're a big fan of Korean cuisine, don't skip the Korean strawberry milk. Strawberry milk, which is made from real fresh strawberries, will definitely stand out from ordinary strawberry-flavored milk.
Save the recipe in case you want to treat your family to this tasty and healthy drink.
FAQs
I've gathered some common questions to answer all of your curiosity relating to the topic today: storing strawberries. This information might be so little-known that you would prefer to know more about it.
Make Your Strawberries Last As Long As You Wish
Storing strawberries isn't too challenging. Going through this journey, I've shown you different effective ways to prevent strawberries from getting spoiled quickly. If you know of any other way to store strawberries, don't hesitate to reveal it.
How many of these methods above have you tried? Which one do you prefer the most? Let me know by leaving your comments. Anyway, if you've found this post helpful, please share it to let many people know about great tips for storing strawberries!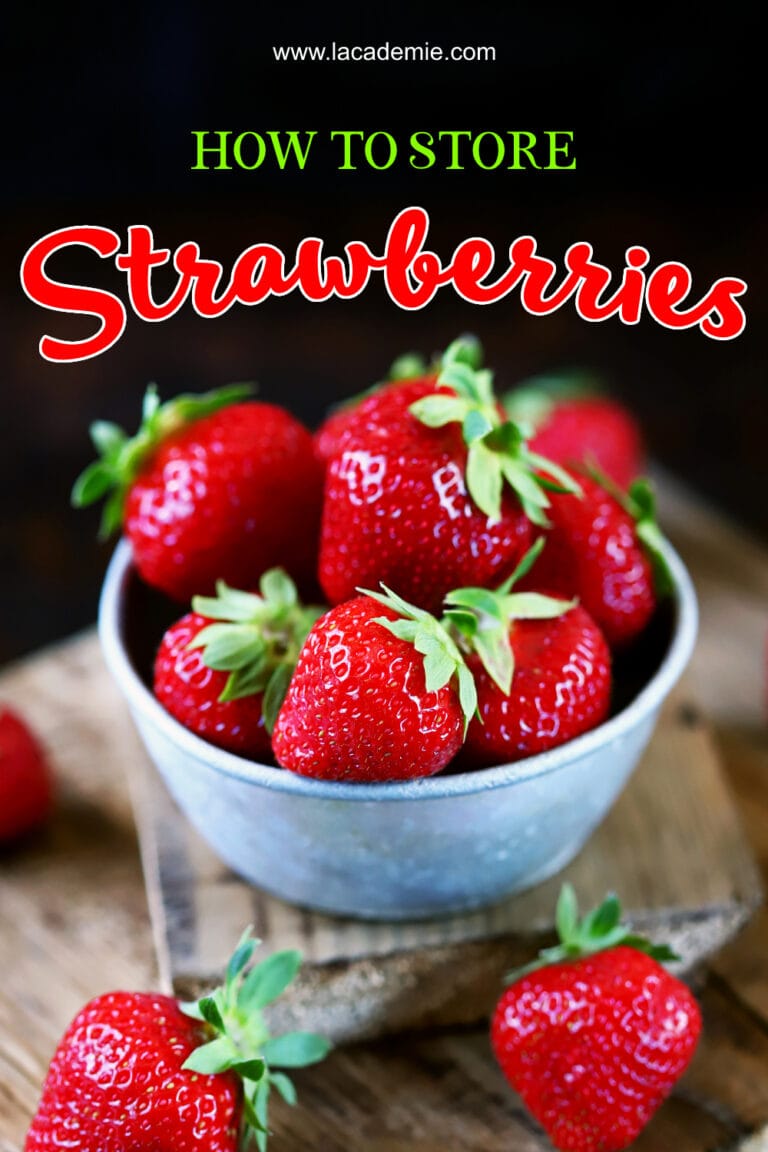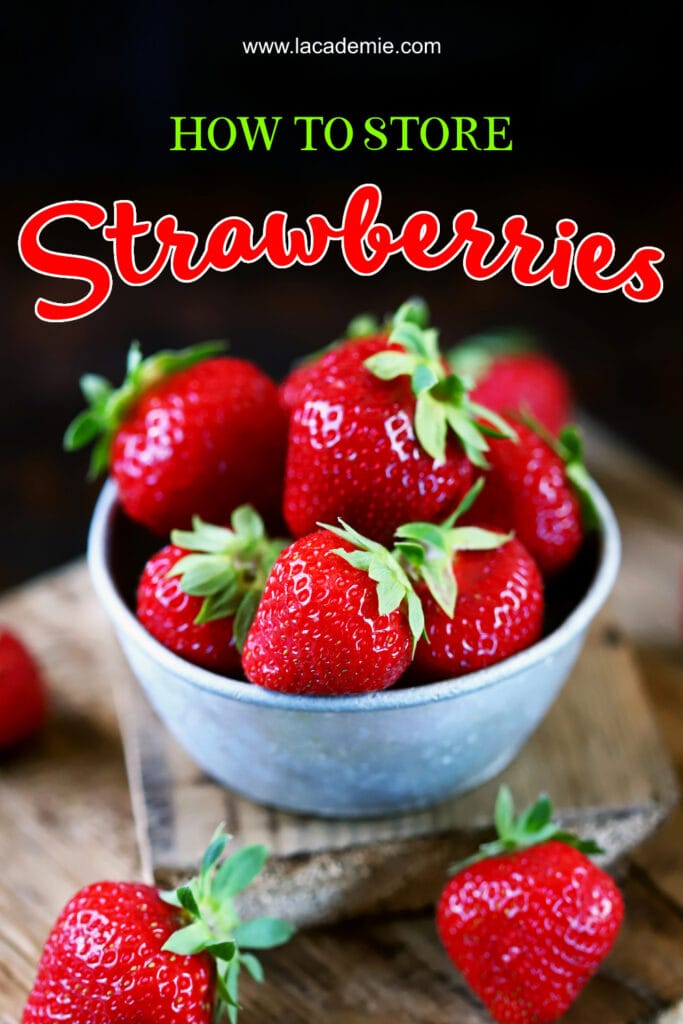 Reference
Robinson, T., 2022. Wash Fresh Produce Before Eating to Ensure Food Safety | Chow Line.
Bajwa U., Sandhu K.S. Effect of handling and processing on pesticide residues in food