"How to make breadcrumbs?" is one of the most common questions that home cooks have. Since breadcrumbs are versatile ingredients, it's no surprise that many people want to learn a recipe to make them at home. I mean, how hard can it be, right?
Well, if you're looking for a quick and easy homemade breadcrumb recipe that can rival any store-bought product, you've come to the right place. Stop letting your leftover bread go to waste, turn it into tasty breadcrumbs instead!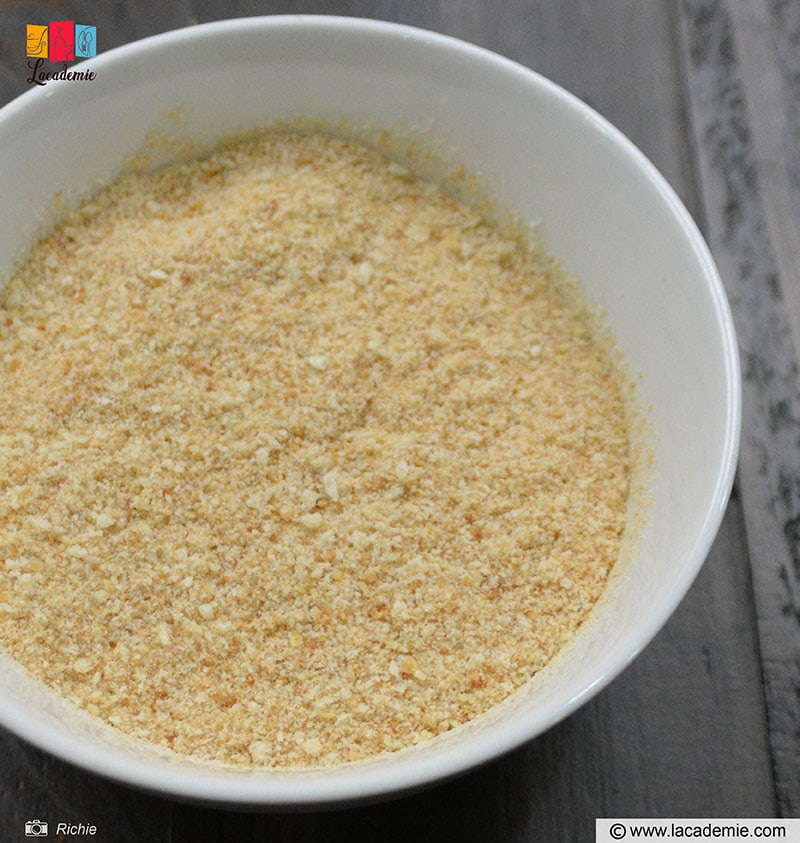 There are several good reasons for anyone to make their own breadcrumbs, and here are the most noticeable ones.
Breadcrumbs are surprisingly quick and simple to whip up at home. Basically, you only need a few bread slices, an air fryer, and a food processor.
You are free to adjust the taste of your breadcrumbs by using different kinds of bread or adding more seasonings. No more bland pre-packaged products!
You can use breadcrumbs for numerous delicious recipes. From savory dishes like meatloaf and fried chicken to yummy desserts like chocolate cake. They also work as a crunchy topping for salad.
Tools
As mentioned above, you only need 2 devices to make breadcrumbs. Even if you don't own a food processor, there is an easy walkaround that I'll include later.
Air fryer: My air fryer is the Pro I from COSORI. You can use the COSORI Pro II, which is easier to find right now. Note that the cooking time might differ slightly depending on the model.
Food processor: For grinding the bread into fine breadcrumbs.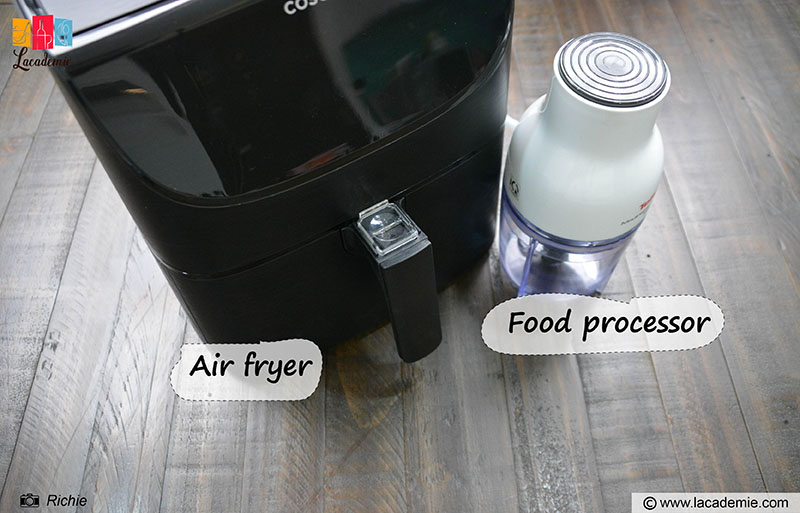 Ingredients
Depending on your preference, you can choose to add seasonings to the breadcrumbs or not. If you like to keep things simple, the only ingredient you need is some bread slices.
Bread: I prefer white sandwich bread. You can also opt for leftover bread or any type of bread that's not overly sweet.
Seasonings of choice (optional): Some people like to season their breadcrumbs with some spices. I usually keep mine unseasoned, but to each their own.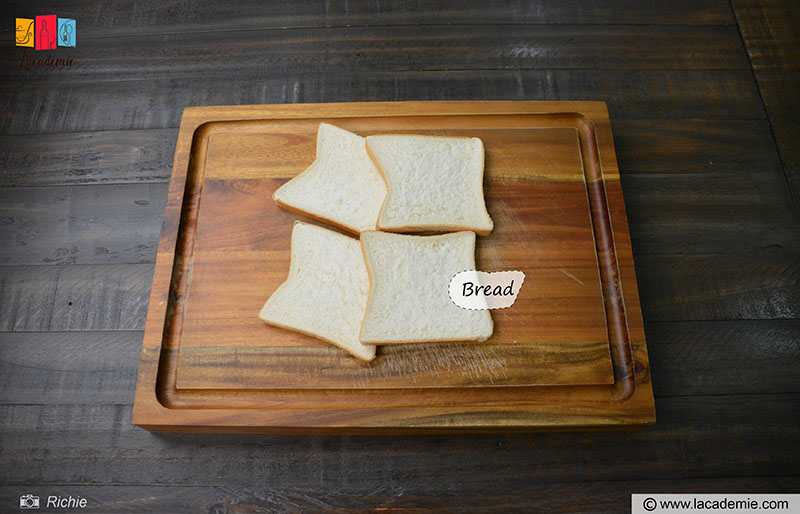 Directions
My homemade breadcrumbs recipe is super easy. With just a few steps, you'll have a batch of tasty breadcrumbs for your meatloaf and deep-fried dishes.
Step 1: Cut The Bread Into Cubes
Cut the sandwich bread into 0.5-inch cubes.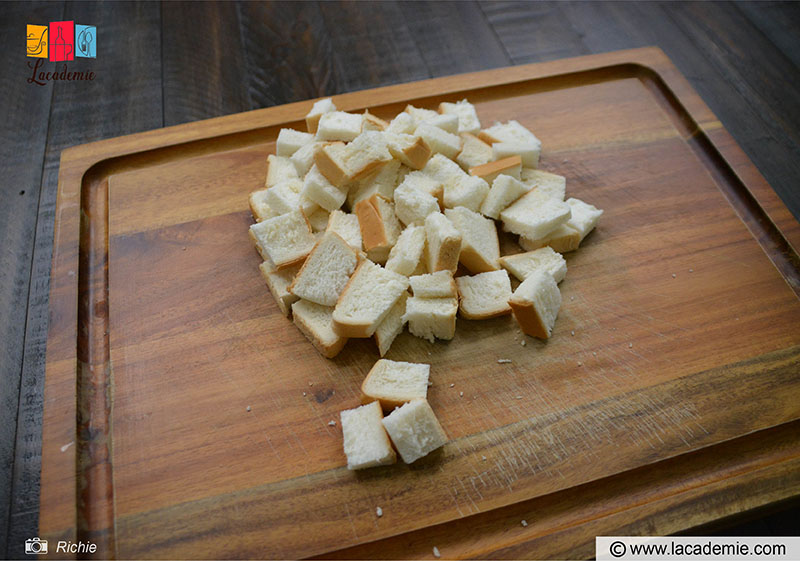 Step 2: Air Fry The Cubed Bread
Put the cubed bread in an air fryer. Air fry them at 395 degrees F for 4 minutes.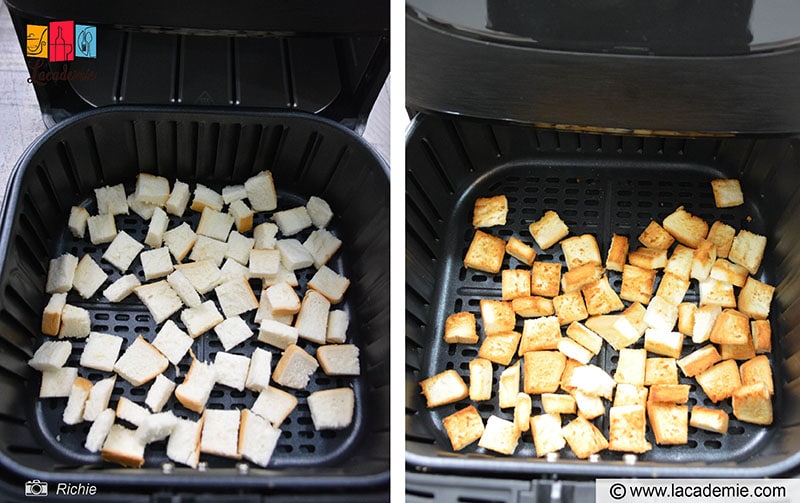 Step 3: Grind The Bread
Using a food processor, pulse the air-fried bread finely to the desired texture.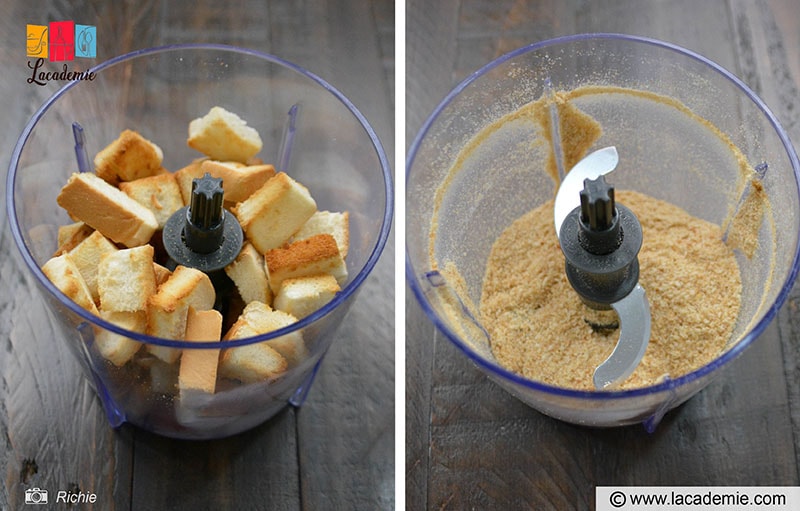 If you want the breadcrumbs to have more flavor, toss them with a little salt, Italian seasoning, garlic powder, or your favorite spices.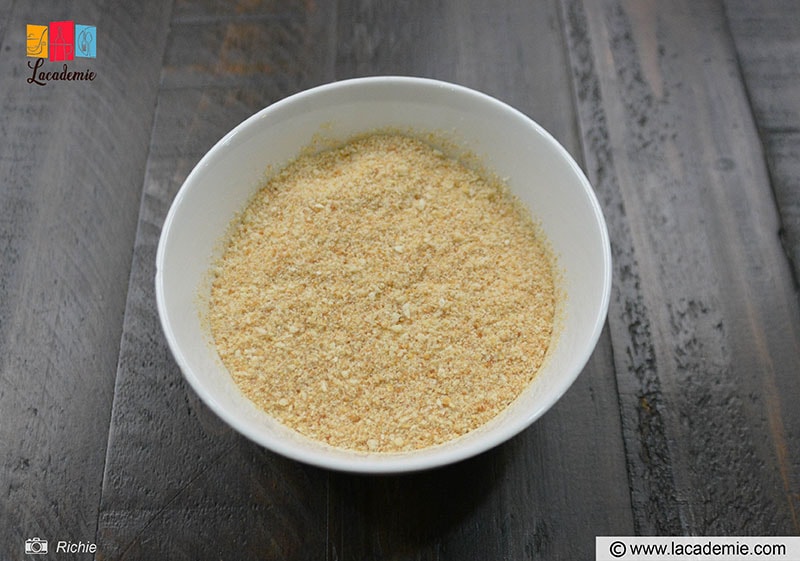 Notes
Below are a couple of useful notes to help you cook and store your breadcrumbs more effectively.
Instead of using a food processor, you can pour the fried bread into a resealable plastic bag and crush it with a pestle or a rolling pin. Make sure that the bag doesn't tear easily.
To store the breadcrumbs, put them in an airtight food container and keep them at room temperature for about 1 month. You can also freeze them for about 3 months.
For an extra layer of protection, put them in a sealed plastic bag before placing them in the container.
You can choose to keep the crusts or remove them. Crustless bread results in finer breadcrumbs.
Besides using an air fryer, you can also bake the cubed bread in the oven at 300 degrees F for about 10 minutes or until crisp and dried.
Learning how to make breadcrumbs is one of the best decisions any home cook can make. Not only can you save money in the long run, but you can also bring new life to stale bread. After today's recipe, you won't have to spend a penny on store-bought breadcrumbs again.
What are you going to make with your breadcrumbs? If you haven't had anything in mind yet, don't hesitate to browse my website for many delicious cooking ideas. Lastly, please like and share this post with the people you know. Thank you so much.
Nutrition Facts
2 servings per container
---
Amount Per ServingCalories120
% Daily Value *
Total Fat 10g

16

%
Sodium 460mg

20

%
Total Carbohydrate 4g

2

%
Protein 2g

4

%
---
* The % Daily Value tells you how much a nutrient in a serving of food contributes to a daily diet. 2,000 calories a day is used for general nutrition advice.