What are the best cooking wines for chicken? There is no argument that most chicken dishes are delectable and appetizing with wine. Even with a few simple ingredients, an experienced cook can make a finger-licking dish out of this poultry.
Chicken is among the easiest foods to cook since there are countless ways to do it, but turning it into an excellent dish is not a piece of cake at all. Some kinds of secret ingredients can take your chicken dishes to another level. And wine is one of them.
Adding the right type of wine with just the right amount to kick up the flavor is no child's play. I'm here to save you from all the long hours of headache research. All the best cooking wines for chicken dishes will unfold before your very eyes.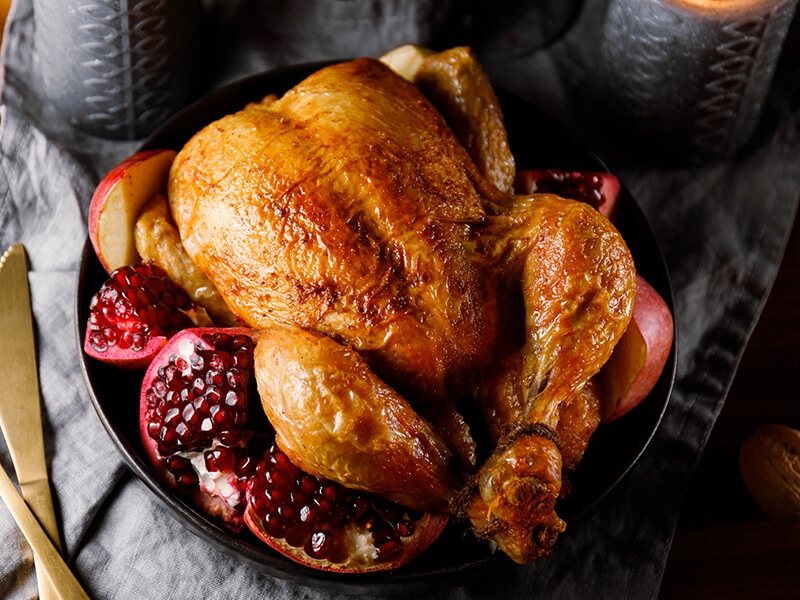 The Story Of Cooking Wine
Most people know that using alcohol in cooking is not a modern practice. This brilliant method of cooking dates back thousands of years.
History
When it comes to cooking with alcohol, most people use wine to enhance the flavor of the food. The idea of using wine as an ingredient for cooking is not something that just popped out recently.
People of ancient Rome had been playing around with alcohol in cooking since Etruscan times. Wine and cooking have been in an undying love since ancient times, and that love is still alive and well today thanks to the constant evolution of cuisines.
The reason why people use wine in cooking is that it is high in acidic content, which helps break down meat in slow-cooking methods and keeps foods like fish moisturized and better in texture.
People used to use wine for diluting sauce and as a liquid in cooking. The choice of wine over water has a simple reason: wine is more aromatic and tasty than water, especially when cooked up, and it also adds aroma, texture, and color to foods. (1)
Wine Terms You Should Know About
You may have heard people mentioning crisp, dry, or body (as in full-bodied or medium-bodied) as they talk about wine. Those are the specific terms to describe the main quality of the wine.
Body is the richness of taste and weight of the wine in your mouth. Dry means the quality of having little to no residual sugar in the wine. Lastly, crisp refers to a white wine with the characteristic of acidic and dryness.
Cooking Wine Vs. Regular Wine
The term 'cooking wine' can refer to two things: either regular wines used in cooking and drinking or the kind of wines used exclusively in cooking.
The only difference between them is the drinking quality. Regular wines are initially created for drinking, so they pack a more delicate flavor, which enriches your dish when used in cooking. True cooking wines come with the same flavors, but they are not as intense.
Meanwhile, both kinds of wine are fine to use in foods, but the latter is not for drinking. Some cooking wines are salted and spiced for preservation and flavor improvement, so you won't like their taste when drinking them.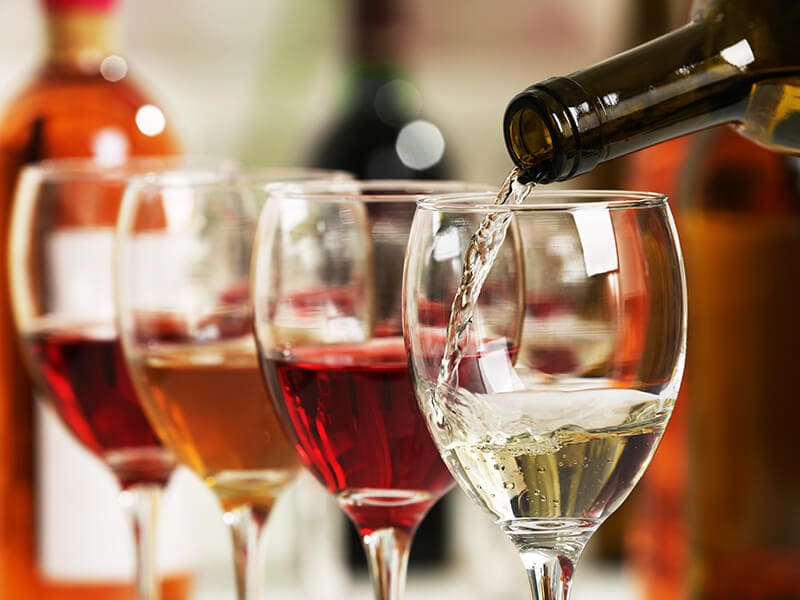 Main Types Of Wine For Cooking
People use various kinds of wine in cooking. Each offers a unique taste and texture to the dishes they are used in. Here are some main types of wine used in cooking.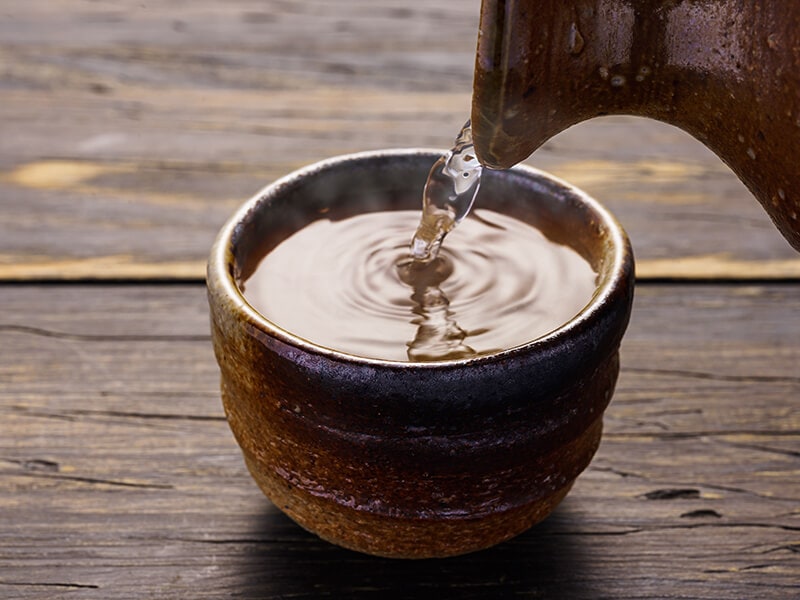 White Wine
Wine white is the perfect pair for various dishes in cooking. Wine white is usually made of white grapes with a mild taste. From seafood to chicken and pasta, cooking with white wine rarely diminishes the main taste of the dish. It brings a bright and buttery taste to your dish.
Red Wine
Red wines are mostly made from red grapes. They work like magic in sauces, desserts, and stews when it comes to cooking. Red wines bring a strong flavor to your dish. They also help tenderize meat, which gives your dish a softer texture.
Fortified Wine
Fortified wines are wines that are wines that were fortified with brandy. They offer a rich taste that pairs well with sweet and savory dishes. They also add intensity, better texture, and a more diverse taste to your recipes.
Rice Wine
You can easily guess the main ingredient of rice wine. When used in cooking, it's usually added to food when the dish is almost finished to kick up the flavor. People also use rice wine in marinades or sauces. It gives a sweet and strong taste to your dishes.
The Basics Of Using Wine In Chicken Dishes
There is a general rule when it comes to pairing food with wine: white wines go with white meat, while red wines go with dark meat. This is the rule to choose your alcoholic drink to accompany the food, but you can apply it to cooking to some extent.
However, you don't have to follow the rules too strictly. White meat, such as chicken or turkey, goes well with white wine, but you can think outside the box and cook it with red wine.
There are some other factors to consider: what kind of chicken you are talking about, what style of preparation you are opting for, and what kind of sauce and seasoning. In the next sections, I will let you know about the techniques to pair wine and food.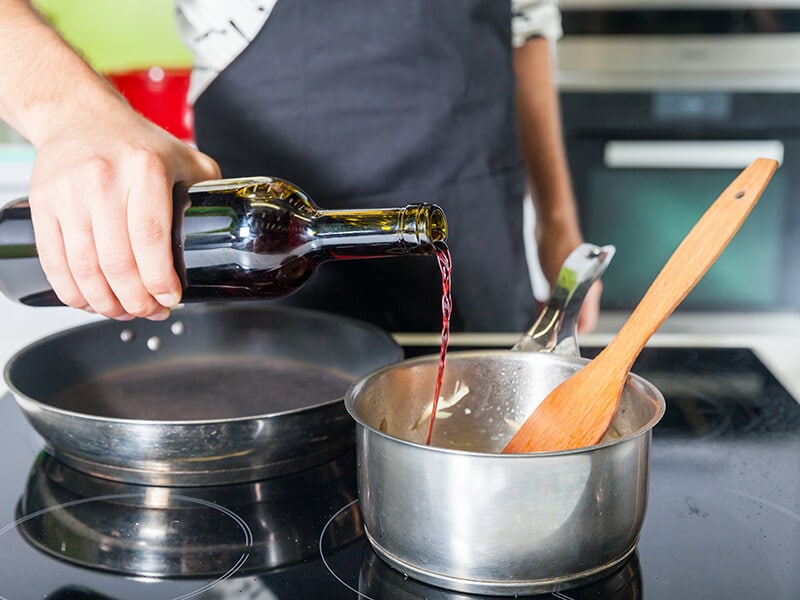 Some Light To Shed On White Meat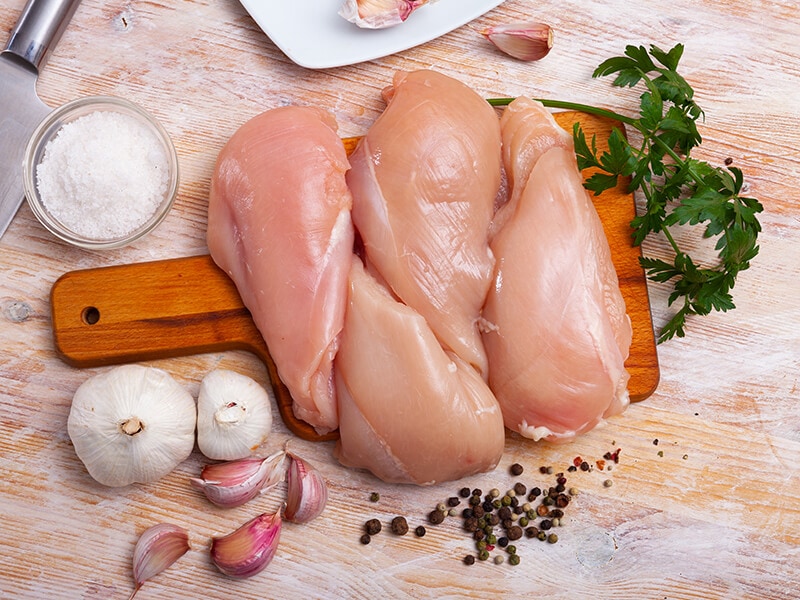 In the culinary sense, white meats refer to the paleness in color before and after cooking. White meat contains less fat, so it is not as juicy and fatty as red meat. White meats tend to taste milder and dryer.
However, contrary to the common belief, white meat is not really healthier than red meat when it comes to bad cholesterol.(2)
In culinary terms, let's put it this simple way "lighter meat, lighter wine." White meats like chicken tend to have a more tender taste than red meat, so using white wine will not overshadow its original taste.
In the case of roasting, however, you can sneak in some red wine since roasting already helps preserve much of the rich flavors of the chicken.
Get your facts straight about red and white meat's nutritional value.
Some Cooking Wines For Your Chicken Recipes
There are countless combinations when it comes to pairing wines and chicken recipes. Here are some recommendations for your choice.
| Kind of wine | Taste | Color | Suggested dishes |
| --- | --- | --- | --- |
| Shaoxing wine | Complex, deep spicy, sweet, caramel, nutty vinegary | Amber-colored | Chinese-style chicken dishes, sauces, braised dishes, and stir-fries |
| Crisp White Cooking Wine | Brisk aroma and fairly tangy | Crystal clear | Chicken with creamy sauces, grilled mango chicken, chicken with honey citrus glaze, etc. |
| Dry Marsala | Sweet, with honey- or roasted nut-like aromas | Red | Sauces, braised dishes, chicken Marsala |
| Sparkling Wine | Diverse in taste, from sweet to dry; Fruity aromas | Red, white, rosé, straw yellow | Various chicken dishes |
| Madeira | Flavorful and medium-bodied | Amber or light brown | Chicken Madeira |
1. Shaoxing Cooking Wine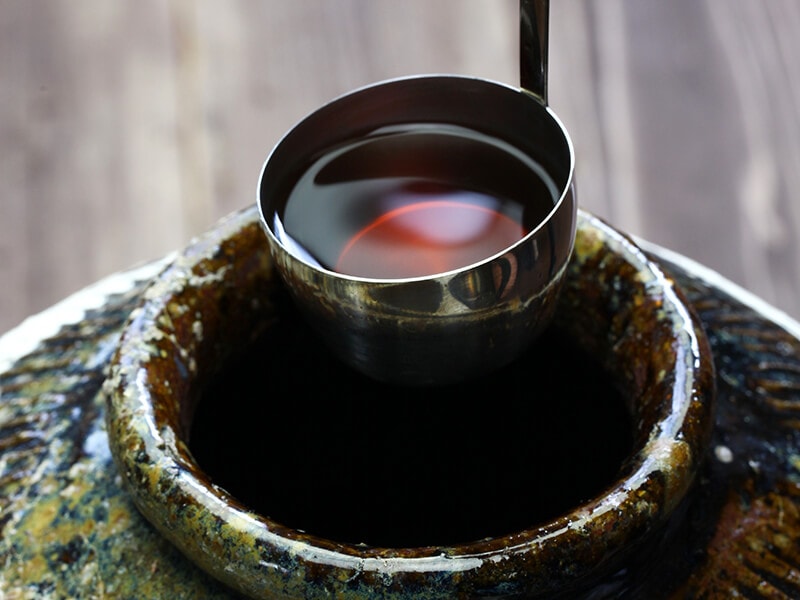 Shaoxing wine is a type of rice wine that is very popular in Chinese cuisine. This amber-colored wine offers a complex and deep taste. It's slightly spicy and sweet. It can taste like caramel, somewhat nutty and vinegary.
Unsalted Shaoxing wine tastes like amontillado or marsala wine. You can choose cheaper variants that are lighter in flavor and color, dryer, and lower in acid content, but they will not have the same effects on your chicken dishes.
Shaoxing wine is used in Chinese-style chicken dishes such as braised chicken or roasted chicken. People use Shaoxing wine in marinades for roasting or to add flavor to sauces, braised dishes, and stir-fries.
Some of the most famous Chinese restaurant takeout dishes with Shaoxing wine are oyster sauce chicken or kung pao chicken.
Just a few dashes of this wine are enough to bring out the most wonderful flavor of your food. During the cooking process, when the temperature is at its peak, it is the most suitable time to add the wine for maximum flavor.
2. Crisp White Cooking Wine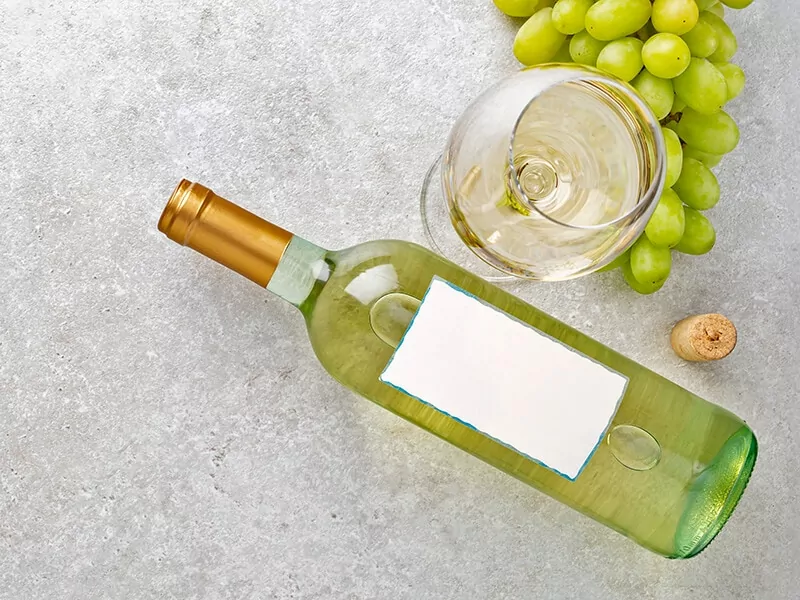 With this kind of cooking wine, you should choose a wine with moderate alcohol content (between 10-13%) and high acidity content. While cooking, you don't want all the alcoholic content because highly alcoholic wines take longer cooking time to reduce.
Moreover, wines that are high in alcoholic levels do not have the suitable acidity to tenderize the foods. With a brisk aroma and a bit of tang, this kind of wine offers crisp white-wine notes. It's somewhat dry, but the flavor is just on point for light chicken dishes.
My favorite white wines to cook chicken are Chardonnay, Sauvignon Blanc, and Pinot Grigio. Chardonnay is the richest flavor of them all, while Sauvignon is medium, and Pinot Grigio is the most neutral.
Chardonnay works like magic in rich chicken dishes with creamy sauces. Sauvignon Blanc, on the other hand, is delicious in chicken dishes like grilled mango chicken. Pinot Grigio can go with many dishes, like chicken with honey citrus glaze or white wine sauce.
Do justice to your chicken with this delicious chicken and white wine recipe!
3. Dry Marsala Cooking Wine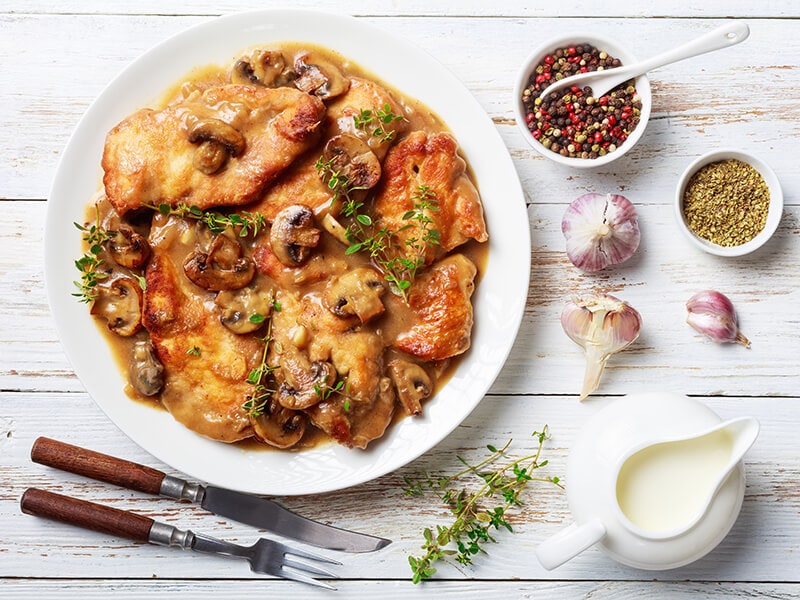 Marsala came from the city of Marsala in Italy. This red wine is especially prevalent in Italian cuisine. Fortified with brandy or spirit, it contains 15-20% alcohol by volume. Its nutty flavor and caramelization are such great additions to many chicken dishes.
Marsala's taste ranges from dry to very sweet. You cannot find a second wine with the same taste as Marsala since it uses only local Sicilian grapes and undergoes a sophisticated winemaking process.
Despite its high alcoholic content, Marsala still proves its importance in cooking. Marsala exhibits sugary aromas, with fragrances of honey, walnut, and vanilla. I prefer to use Marsala in sauces, braises, or classic chicken Marsala recipes.
Check out this chicken Marsala recipe to make this classic dish for your family!
4. Sparkling Wine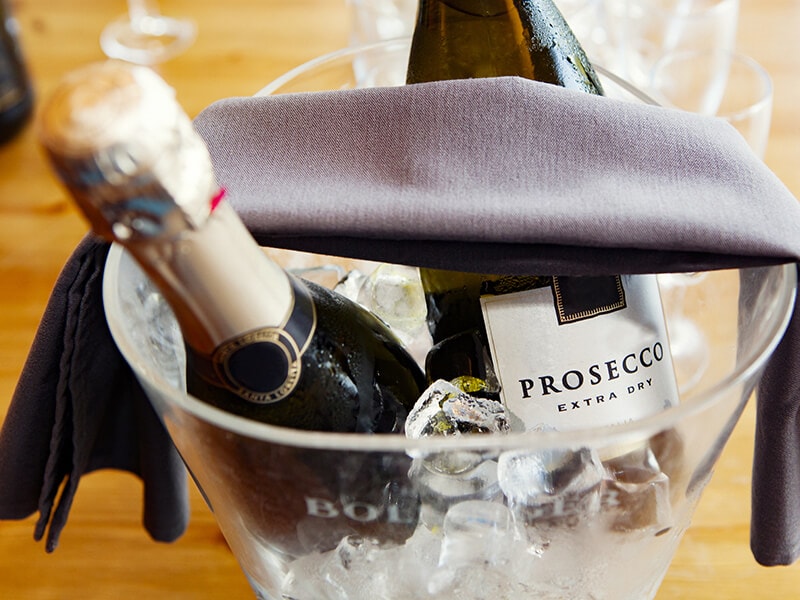 Sparkling wine is a wine with high levels of carbon dioxide, which makes it bubbly and fizzy. There are red, white, straw yellow, and rosé sparkling wines. Sparkling wine offers a dry to sweet taste, but only dry kinds of sparkling wine can be used in cooking.
The most popular choices are Champagne and Prosecco. They can be used with the same amounts as any white wine. As for Champagne, this classic drink is high in natural acidity, which is good for tenderizing the ingredients.
Champagne is great in chicken marinades. You can also deglaze a frying pan to turn it into a sauce or add it to stock to make a braising liquid for the chicken.
Prosecco adds some subtle fruity sweetness when used in cooking. Similar to Champagne, Prosecco can be used as a deglazing agent and add flavor to your sauces or used in soup to soften ingredients.
There is another great way to use Prosecco. Pour a glass of Prosecco into the bottom of the tray of your roast chicken. It helps retain the softness and moisture of your chicken. Once the skin is crisp up, add some Prosecco, then wrap the meat in foil to steam it to make it juicier.
5. Madeira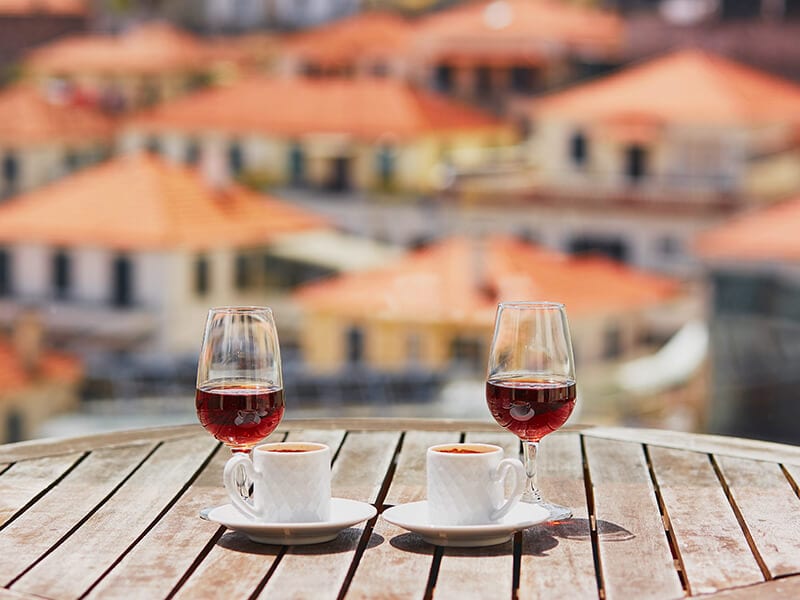 As a flavorful and robust fortified wine from Portugal, Madeira is famous for its versatility in cooking. It can range from very dry to very sweet, depending on the kind. But people mostly use dry kinds of Madeira, which are Sercial and Verdelho.
Madeira is made with red or white grapes, but the popular kind is red grapes. Madeira offers an amber or light brown color to your dishes.
Chicken Madeira is one of the heaven-sent dishes made with Madeira. It features lightly breaded chicken breasts soaking in a wine sauce of mushroom, melty mozzarella cheese, mashed potato, and crisp asparagus.
Learn about Madeira wine and its amazing quality.
Best Substitutions For Wines In Cooking
Sometimes you cannot have your bottle of your favorite wine lying ready in your cabinet. Don't worry. There are various alcoholic and alcoholic-free options for you to choose from.
Beer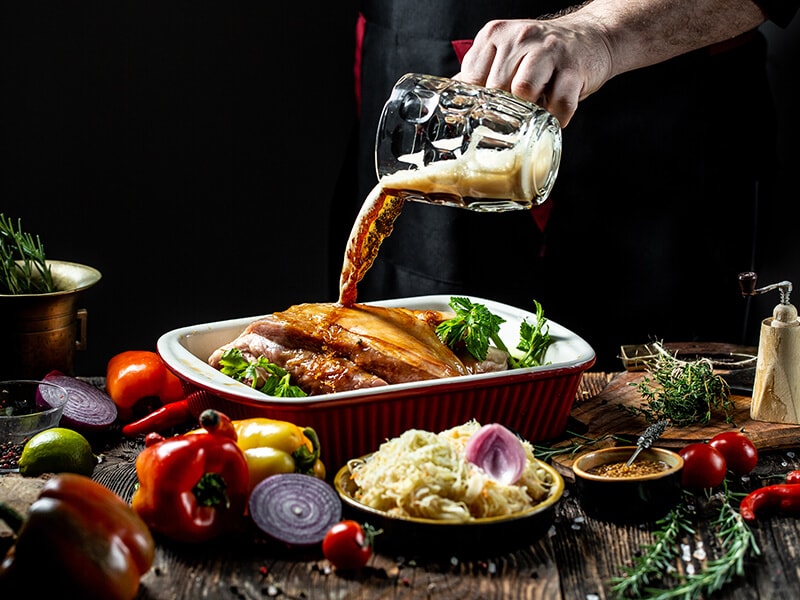 If you don't have wine but still want that alcoholic hint in your chicken dish, beer can be your go-to. Beer surprisingly goes well with chicken in many dishes.
Whether it is braised chicken, roasted chicken, or pan-fried chicken, a little touch of beer can step up the dish's flavor.
Check out these easy yet amazing recipes with beer now!
Vinegar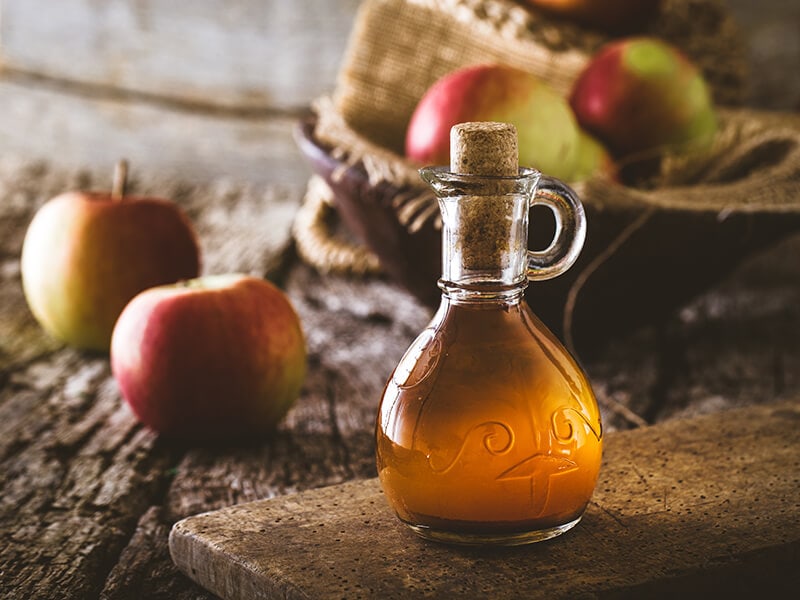 Some kinds of acidic liquids can mimic wine. Verjus, for example, is the juice of unripened grapes. Then, there are familiar ingredients, such as vinegar, that can fill that void if that's the only thing you have at hand.
Lemon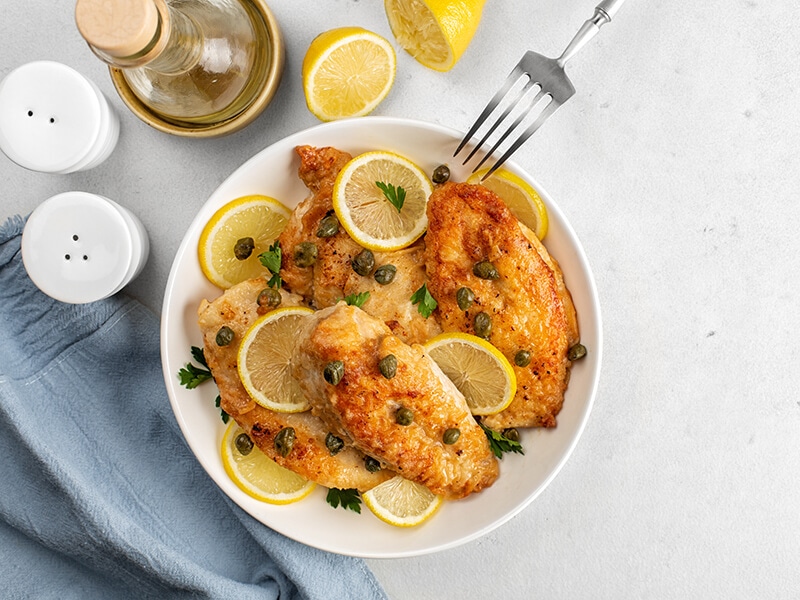 You can never go wrong with chicken and lemon. The sourness in lemon is good at neutralizing the grease in chicken. There are many delicious chicken and lemon combinations, such as lemon chicken, lemon chicken breast, and lemon garlic chicken.
Ginger Ale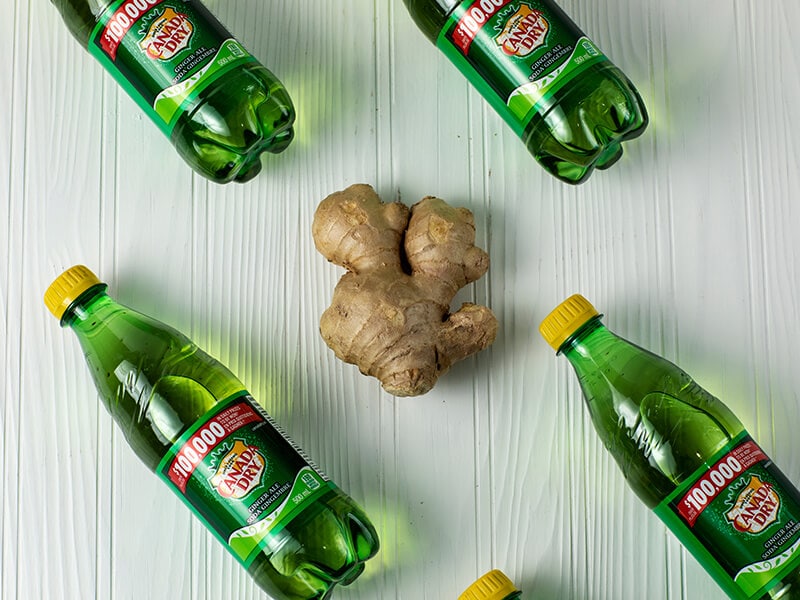 Ginger ale is a carbonated soft drink with ginger flavor. It is a good substitute for white wine in cooking. The acidity in ginger ale makes it a great meat tenderizer, rendering the chicken soft and easier to chew.
Apple Juice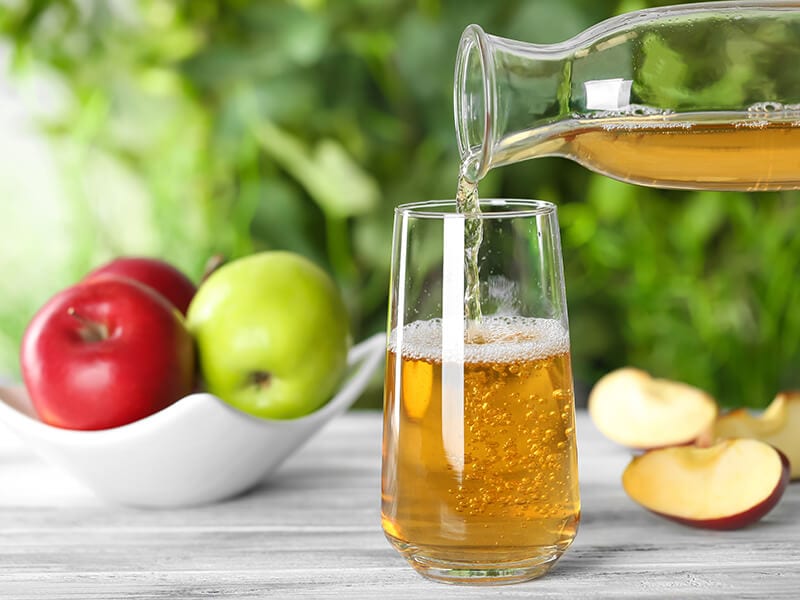 Apple juice is a sweet drink that can go so well with chicken. The sweetness, light color, and neutral flavor of apple juice makes it a great wine substitution. You can make apple cider chicken, apple juice marinade, and apple juice chicken.
Some Recommended Brands Of Wine For Your Cooking
There are many cooking wine brands in the market for you to choose from, but using the wrong kind of wine can make your entire dishes go to waste. Here are my recommendations for the trustworthy brands out there:
This seasoning and spices brand is one of the best suppliers of fresh ingredients. If you are looking for a Shaoxing cooking wine, this brand will give you the most authentic Shaoxing wine flavor. Their wine is made by brewing pure grain and has no additives at all.
Holland House has dedicated itself to crafting and cooking wine with the finest ingredients. If you are not sure about where to find a crisp white wine to cook your chicken, this American brand will give you great suggestions.
With a unique aroma, Holland cooking wine offers a slightly dry and distinctive flavor for your light chicken dish. If you are craving a dish with a stronger taste like Chicken Marsala, get yourself a Holland House cooking wine Marsala to get started right now!
La Marca is a brand specializing in supplying sparkling wines. Founded in 1968, it has the goal of spreading the sweet and fruity goodness of prosecco to all parts of the world. This Italian brand is a terrific choice if you are looking for sparkling wines.
Oyster Bay is a New Zealand wine supplier specializing in manufacturing white wines. Their wines are made from their local agricultural products. You can get its Sauvignon Blanc or Chardonnay and cook a terrific seared chicken dish for yourself!
Incredibly Chicken Recipes With Wines That You Must Try
People have been cooking chicken with wine since the dawn of culinary history. Countless recipes come in various tastes, from light to rich. Here are some you can tinker with at home:
It's a classic Chinese staple that is famous across Asia. Soft chicken gets cooked in a savory and juicy glazing made with Shaoxing wine and other condiments. The fragrant spices combined with herbs and served with rice will make you want to stay home for dinner.
Tender chicken with a white wine sauce is an unbeatable duo. The flavorful meat with a splash of butter and a hint of aromatic alcohol just simply makes everything elegant. The dish is perfect for a romantic date night, and you can prepare it in less than an hour!
Chicken Marsala is a wonderful Italian golden pan-fried chicken cutlet and mushroom dipped in savory Marsala wine sauce. It's one of the classics and easy to make at home. If you are a fan of Italian foods, then this delicious recipe is a must-try.
Even if you are not a fan of sparkling wines like Champagne, this creamy Champagne chicken will steal your heart! The wine gives this dish a distinguished delicate flavor. And simmered chicken with sliced mushroom and creamy sauce is just too gorgeous.
FAQs
Now that you have learned the secret ingredient to make your chicken dishes more savory and delightful, it's time to learn something beyond that in this FAQ:
The Choice Is Yours!
You can always be creative when it comes to pairing wines and chicken. After all, the general rule to dictate which wine goes with which food has never been the final truth, so go with your heart. For instance, red wine can give your sauce a beautiful texture and rich flavor.
Meanwhile: A dark, rich red wine will give your dish a more remarkable kick than mild ones. Or white wine can be used in roasted chicken and in sauces that used to be dominated by red wine. The choice is yours.
One final word: Please let me know about your favorite wine recipes in the comment section. Don't forget to share this article for more content!
Paragraph
Cooking with alcohol (2022) Wikipedia. Wikimedia Foundation.
Pierce, S. (2019) White meat no healthier than red meat when it comes to "bad cholesterol", TMC News.