"How to boil chicken breasts to shred?" is a common question that I have from my readers. Boiling is undoubtedly one of the most versatile ways to cook chicken, but getting the technique right so that you shred your chicken can be a bit tricky.
Overcooking can lead to tough and dry chicken, while undercooking results in raw meat. Sounds challenging? Don't worry. I've got you covered! In this post, I'll show you how to boil chicken breasts flawlessly. Let's get started!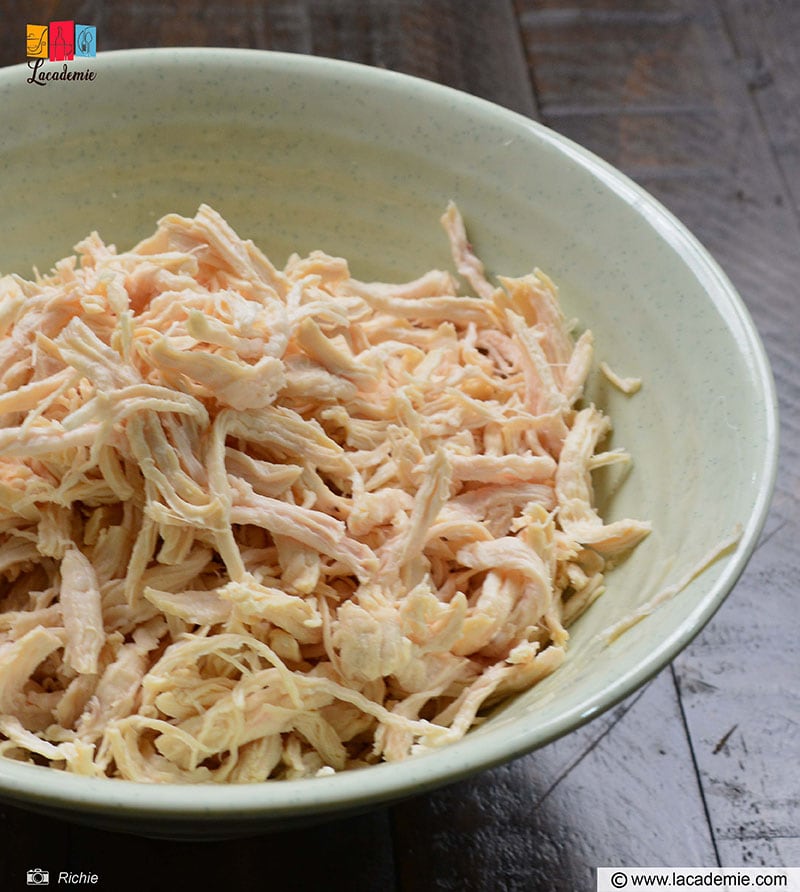 The Versatility Of Shredded Chicken Breasts
Shredded chicken breasts are an incredibly well-loved ingredient featured in an array of tasty dishes worldwide.
You can see shredded chicken in many salad recipes. My favorite salad to make with this ingredient has to be Vietnamese-style chicken salad (Goi Ga), which is a refreshing combination of chicken, crunchy vegetables, and an umami fish sauce dressing.
Shredded chicken also commonly appears in Mexican-inspired dishes, such as tacos, enchiladas, and burritos. It's also a key ingredient in the classic chicken noodle soup, a comforting and nourishing meal that's perfect for cold days.
Tools
You don't need any fancy equipment for boiling chicken. I only use three kitchen tools that I believe most people have already owned.
Pot: For boiling the chicken breasts and the vegetables. You don't need a large pot. A small or medium-sized pot will do.
Tongs: For transferring the chicken.
Ladle: For skimming the broth.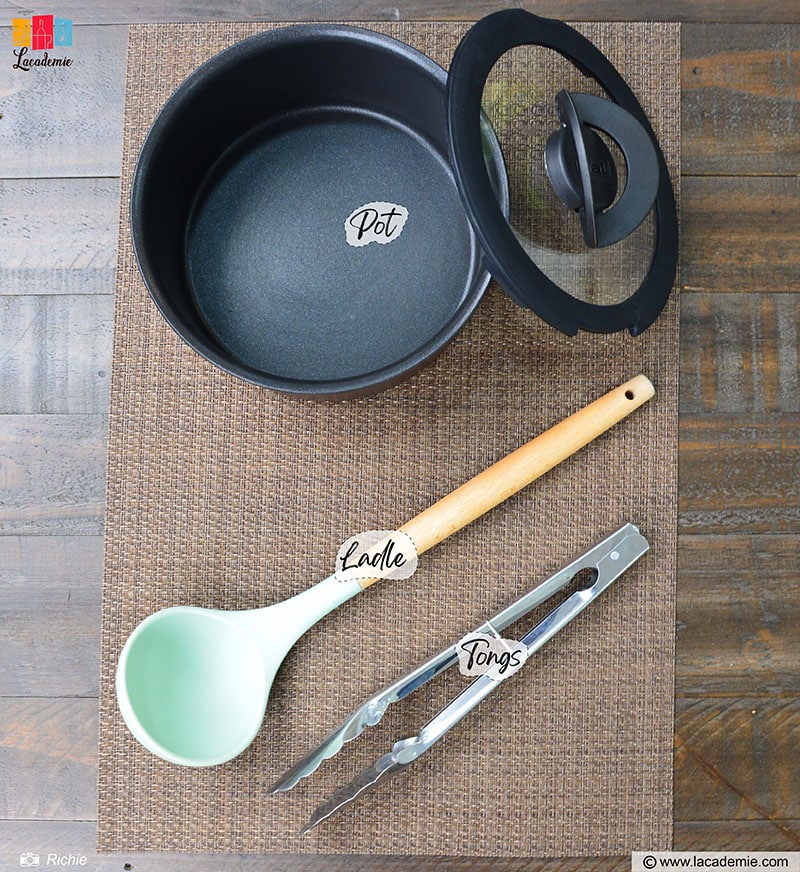 Ingredients
Besides the chicken breasts, I highly recommend preparing a few other aromatic herbs and veggies. These additional ingredients can greatly boost the flavor of your chicken.
Chicken breasts: Or you can go for chicken legs. Note that the legs are firmer than the breasts.
Herbs and vegetables: Boost the chicken's aroma and flavor. I use onion, lemongrass, ginger, and scallion.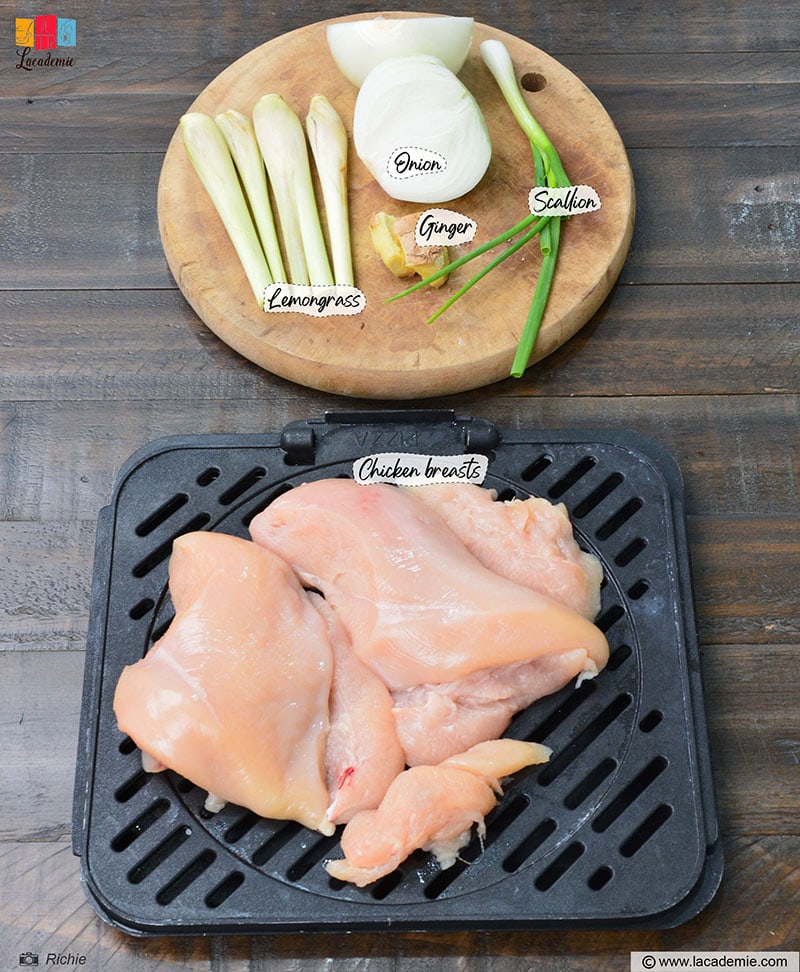 Directions
Let's make some shredded chicken breasts and enjoy their excellent flavor and nutritious benefits!
Step 1: Prepare The Ingredients
Cut the onion in half and crush the lemongrass and ginger.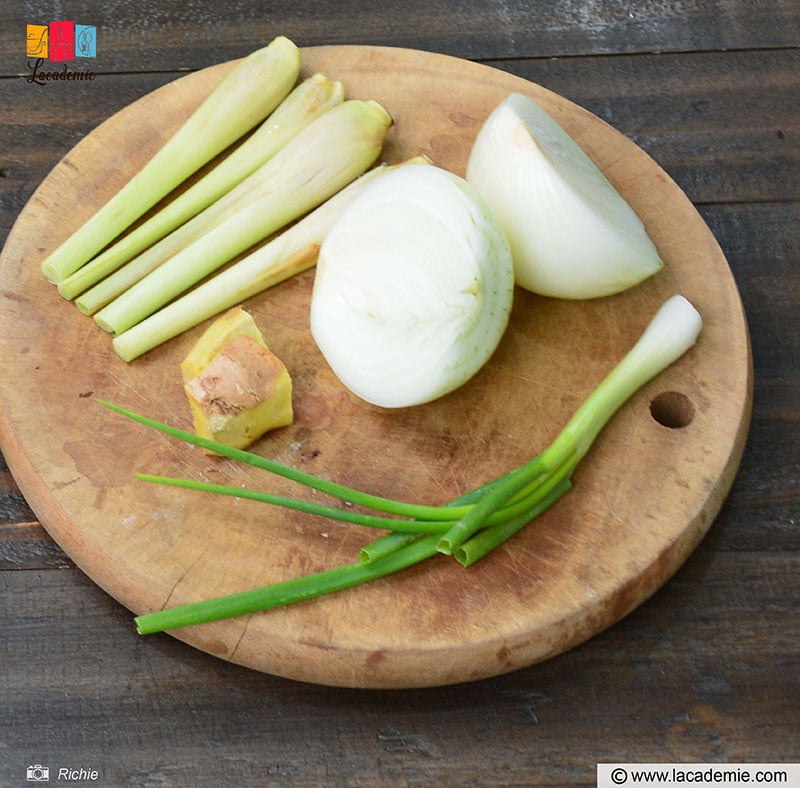 Blanch the chicken breasts for 2 minutes to reduce their odor. Then, remove them from the water.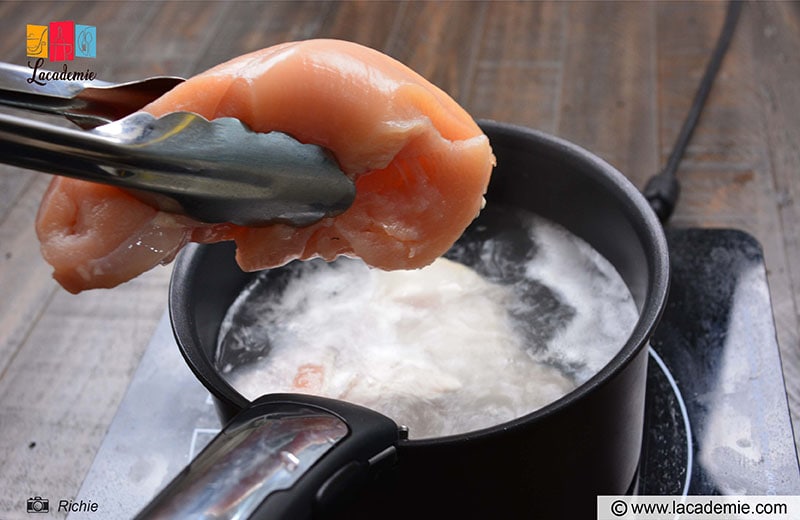 Step 2: Boil The Chicken
Fill a pot with water and add the ginger, lemongrass, onion, and scallion. Boil the water for 2 to 4 minutes on low heat. Skim the broth to make it clearer.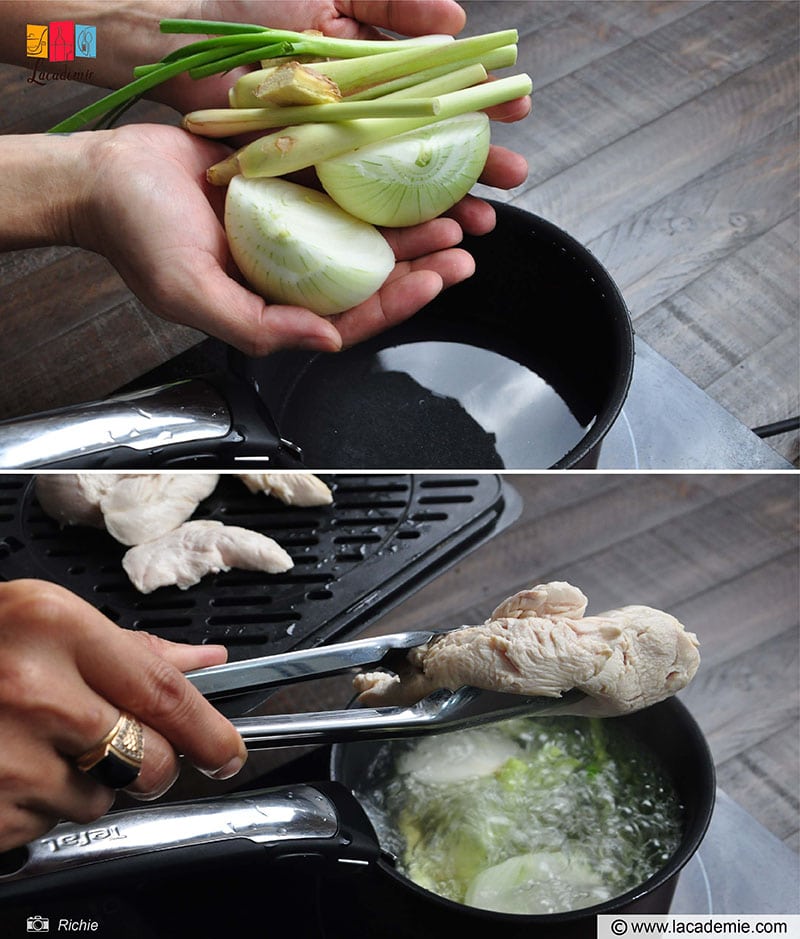 Add the chicken breasts to the pot and boil them for 12 to 15 minutes over medium heat.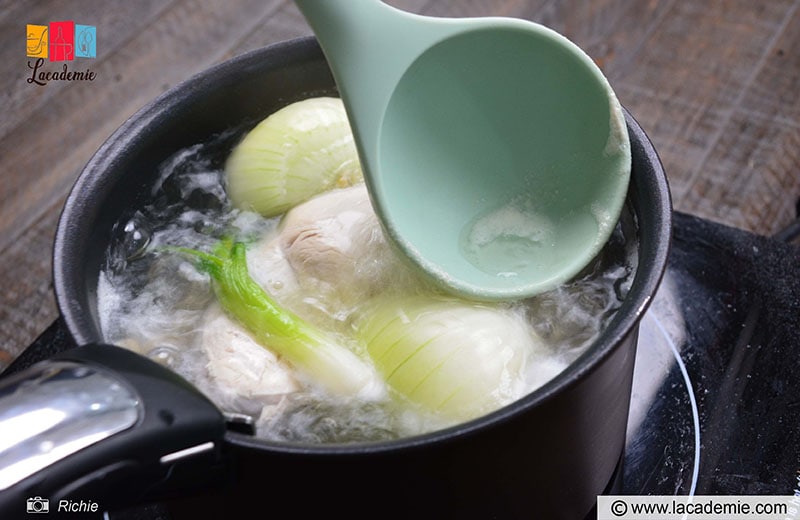 Step 3: Shred The Chicken
Once the chicken breasts are cooked through, transfer them to cold water. The cold water will improve the texture and color of your chicken.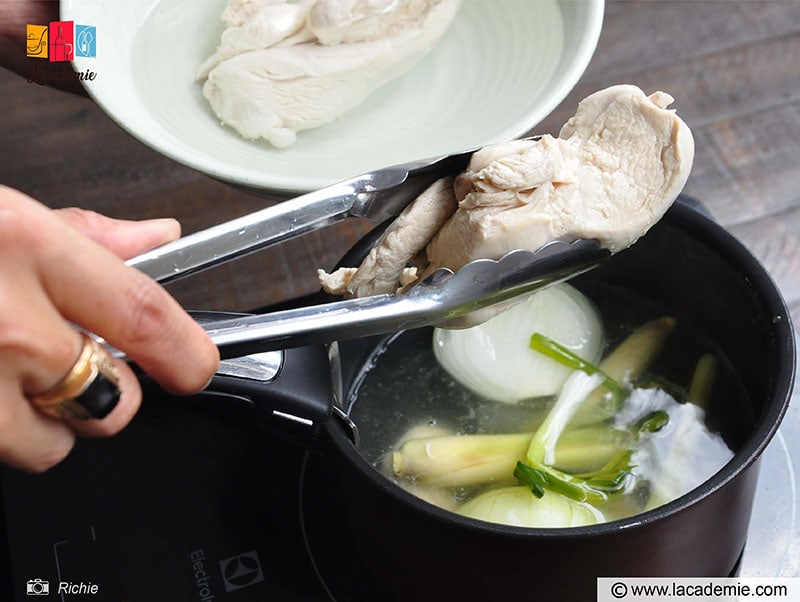 Shred the chicken breasts into the desired sizes based on the recipes you plan to make.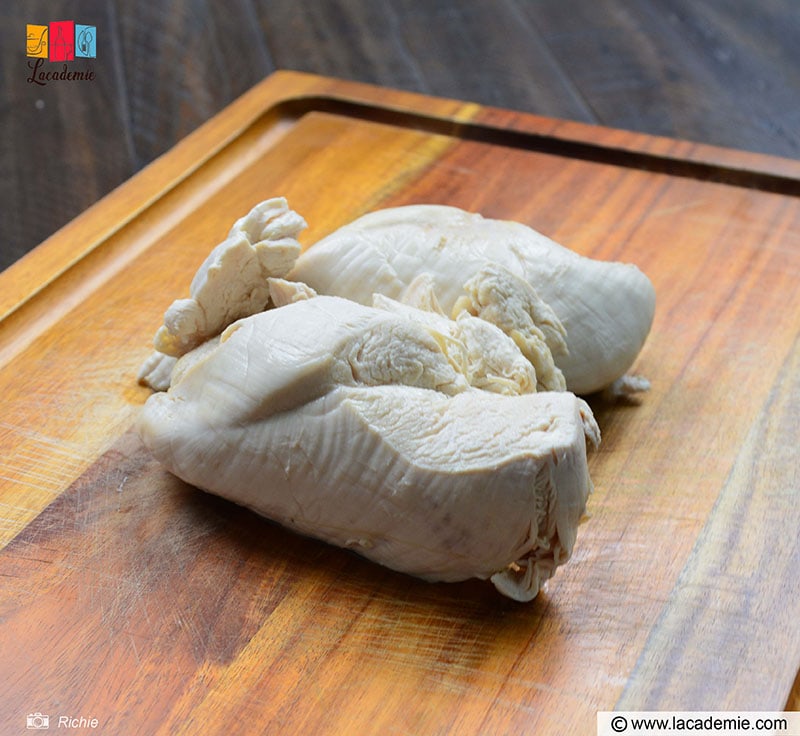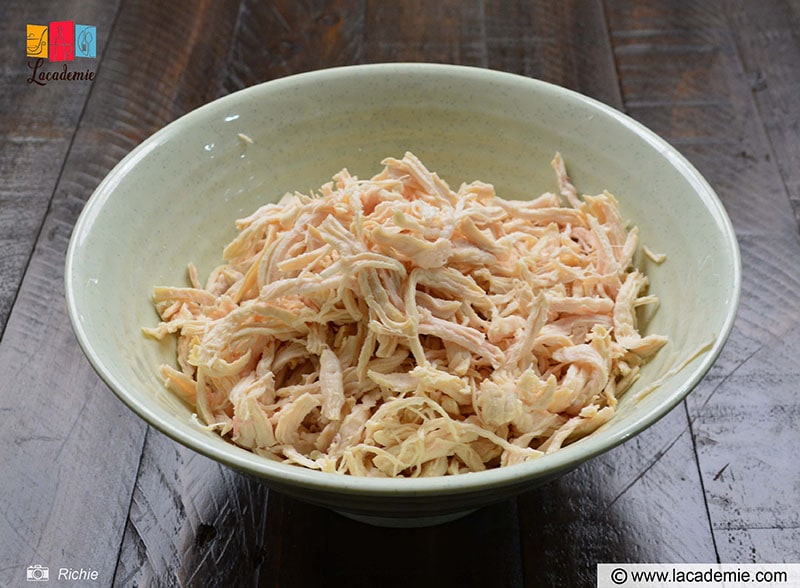 Useful Tips And Tricks
Here are some more tips to help you truly master boiling and shredding chicken. Don't miss out!
Don't throw away the chicken boiling water! It makes for an excellent chicken broth that you can use for making tasty soup dishes.
If you use chicken legs, you should boil the chicken for a little bit longer. Other factors that can affect the cooking time are the size of your chicken, and the type of chicken used. For example, free-range chicken.
If you have time, you can cook the veggies and herbs for 5 minutes to fully infuse their flavors into the boiling water.
Make Great Dishes With Shredded Chicken Breast!
Boiling is an easy way to prepare chicken breasts for shredding. This method is a great option for those who want to add protein to their meals without spending too much time in the kitchen. Plus, you can turn the shredded chicken into a wide array of tasty dishes.
I hope this guide has been helpful in helping you boil chicken breasts to shred. If you have any other tips or suggestions, please drop a comment below. Also, don't hesitate to give the post a good rating and share it with other people who you think will need it.
Nutrition Facts
4 servings per container
---
Amount Per ServingCalories231
% Daily Value *
Total Fat 8.5g

13

%
Cholesterol 101mg

34

%
Sodium 100mg

5

%
Potassium 342mg

10

%
Total Carbohydrate 3.5g

1

%

Dietary Fiber 0.8g

0

%
Sugars 1.4g

Protein 33.3g

66

%
---
* The % Daily Value tells you how much a nutrient in a serving of food contributes to a daily diet. 2,000 calories a day is used for general nutrition advice.