If you need an easy, quick, and delicious meal, my air fryer naked chicken tenders are the perfect option. The chicken is full of flavors, thanks to the special seasoning made with various spices. With no breading, the tenders turn out incredibly tender and juicy.
This recipe is the perfect combination of convenience and taste. Anyone can whip it up without trouble, as the preparation steps are surprisingly simple. So, if you're ready for some healthy and delectable chicken tenders, let's hop right on in!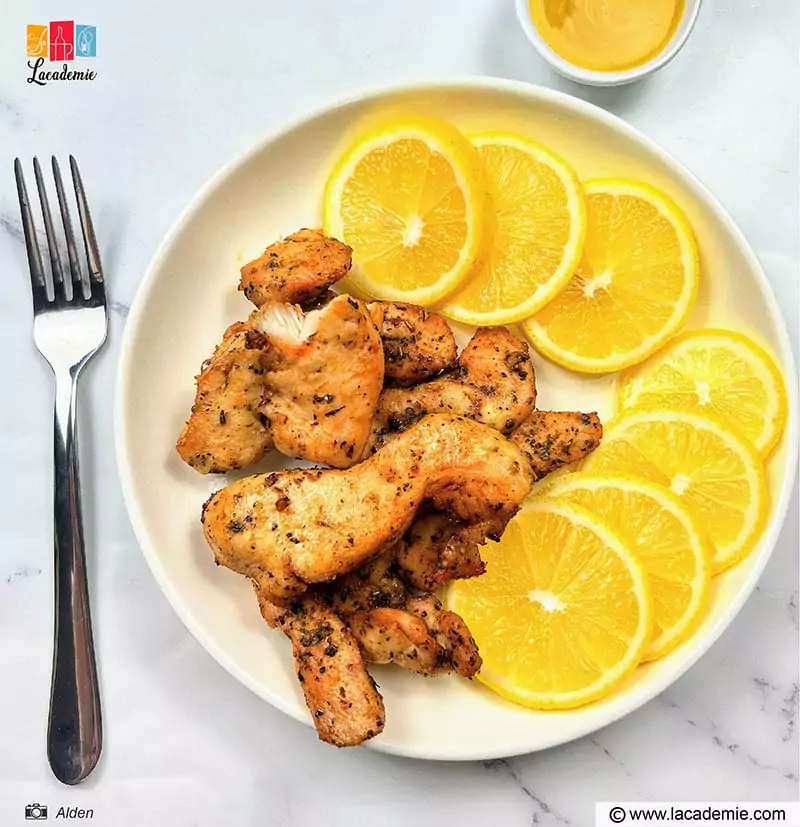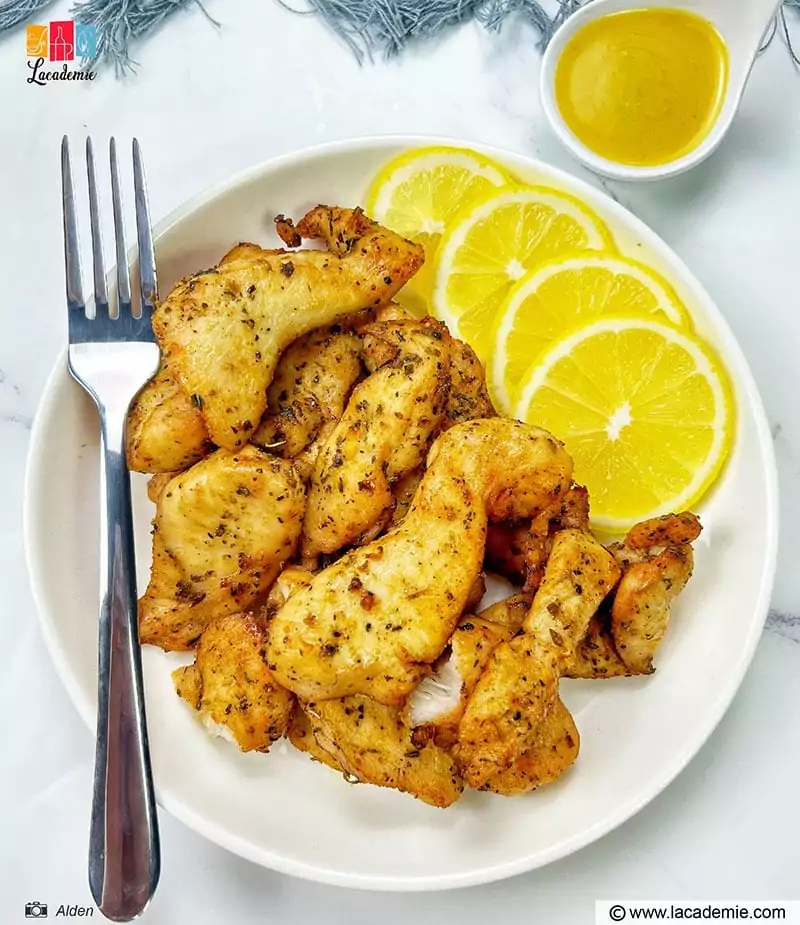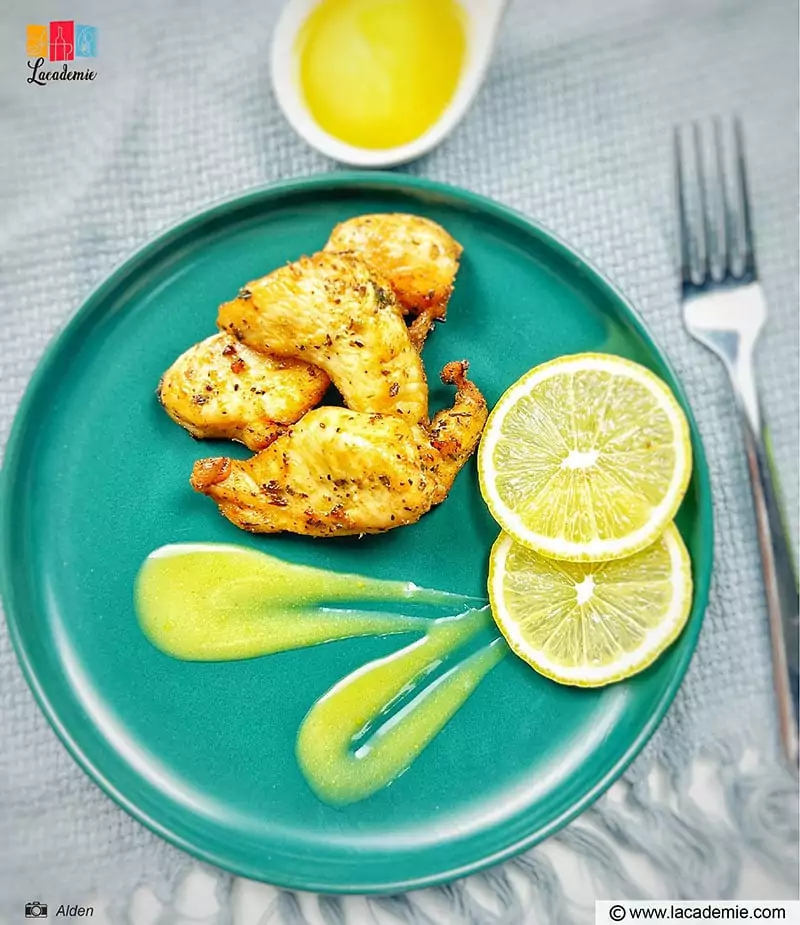 Why This Recipe Will Become Your New Favorite
There are many things to love about these air fryer chicken tenders. The first thing is their taste. Coated with a mixture of garlic powder, onion powder, cayenne pepper powder, salt, pepper, and dried herbs, they will be the most flavor-packed chicken tenders you've tasted.
Moreover, the recipe requires minimal ingredients and is incredibly quick to make. Apart from the mentioned spices, all you need are chicken tenders and a little olive oil for greasing the air fryer basket. Better yet, everything will come together beautifully in just under 30 minutes.
Another great benefit of this recipe is the easy clean-up. Not only does the air fryer allow you to make healthy meals with minimal oil, but it also reduces the mess and hassle of cleaning up an oil-spattered kitchen.
This means you can spend less time in the kitchen and more time enjoying the delicious chicken!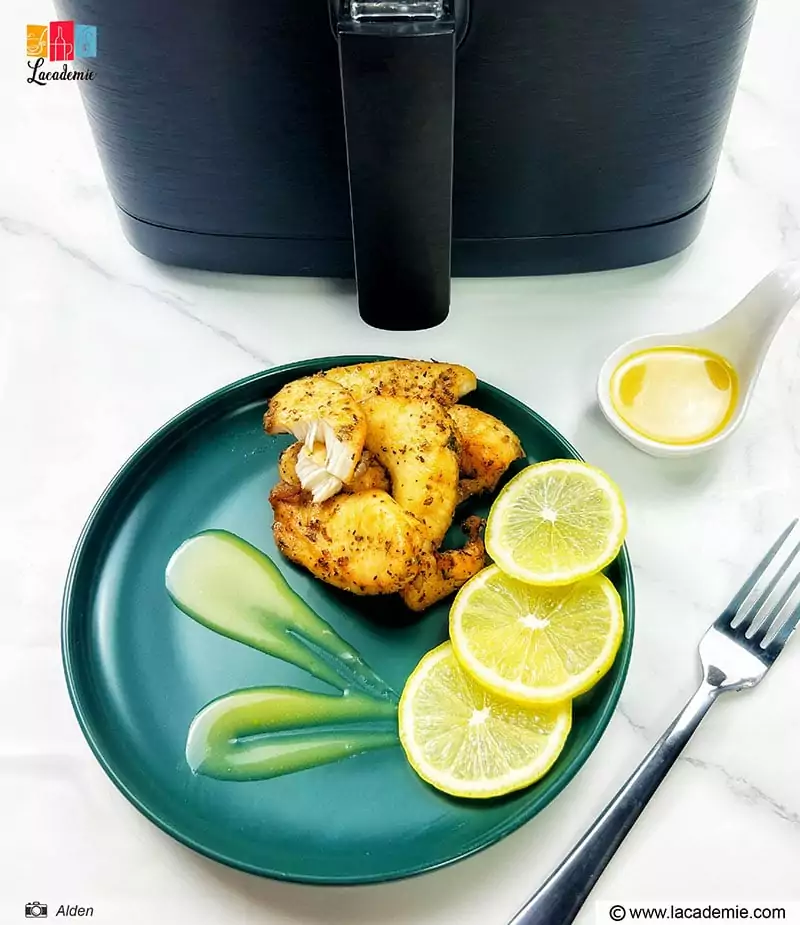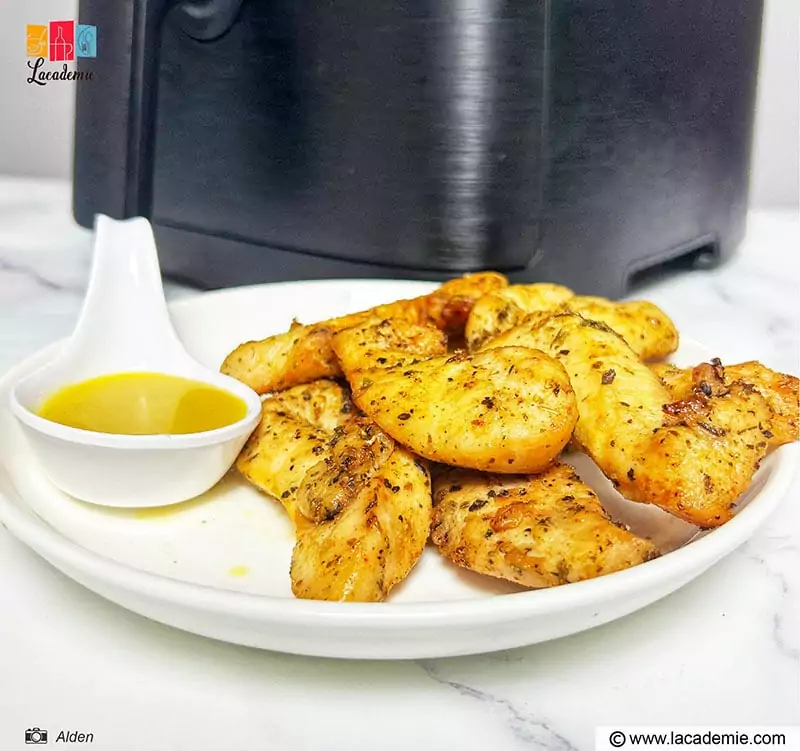 Tools
Since I want to keep things as simple as possible, I only use 3 tools for making the naked chicken tenders. Here are the kitchen tools you need.
Air fryer: The Pro I from COSORI is my personal favorite and the one I'm currently using. You can also easily purchase the latest model in this line, which is the COSORI Pro II online.
Big bowl: For mixing the chicken with the spices.
Spatula: Helps you toss and flip the chicken tenders.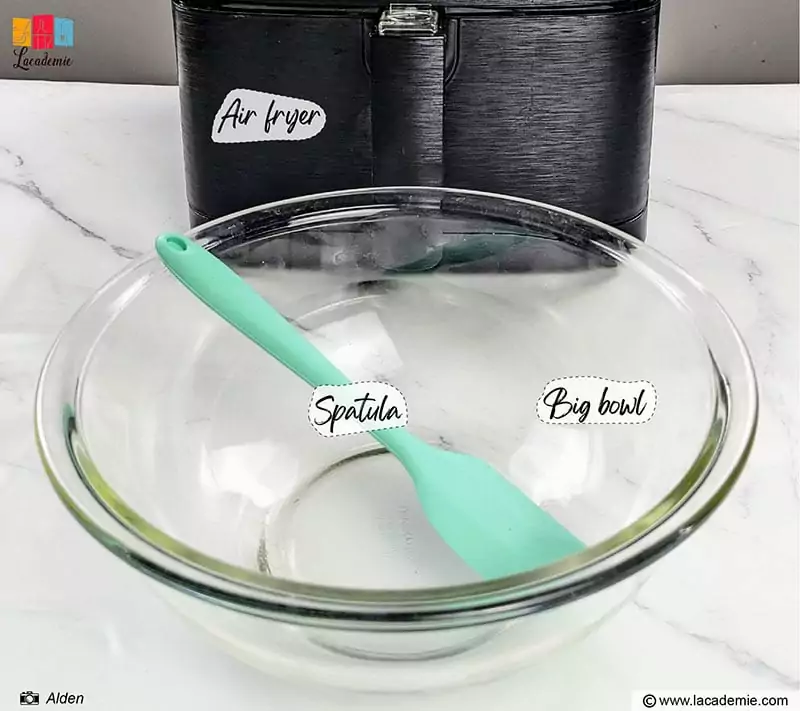 Ingredients
In addition to the chicken tenders and the necessary spices, I'll also include the ingredients for my favorite sweet and savory honey mustard sauce.
Chicken tenders: I use about 1.1 pounds of chicken tenders for today's recipe. Besides, boneless, skinless chicken breasts are great alternatives.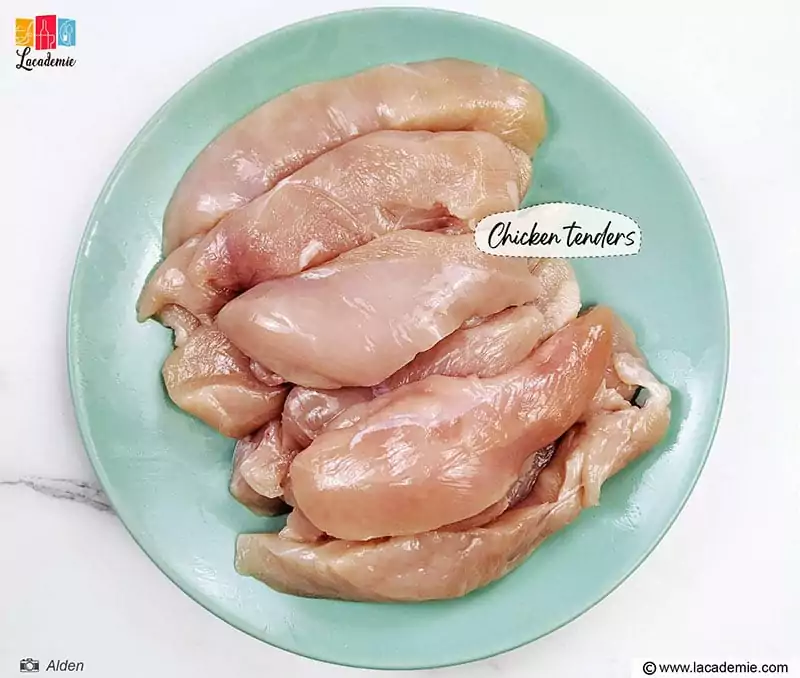 Olive oil: For spraying the air fryer basket.
Spices: Garlic powder, onion powder, cayenne pepper powder, salt, and pepper.
Herbs: Dried thyme, dried oregano, and dried basil.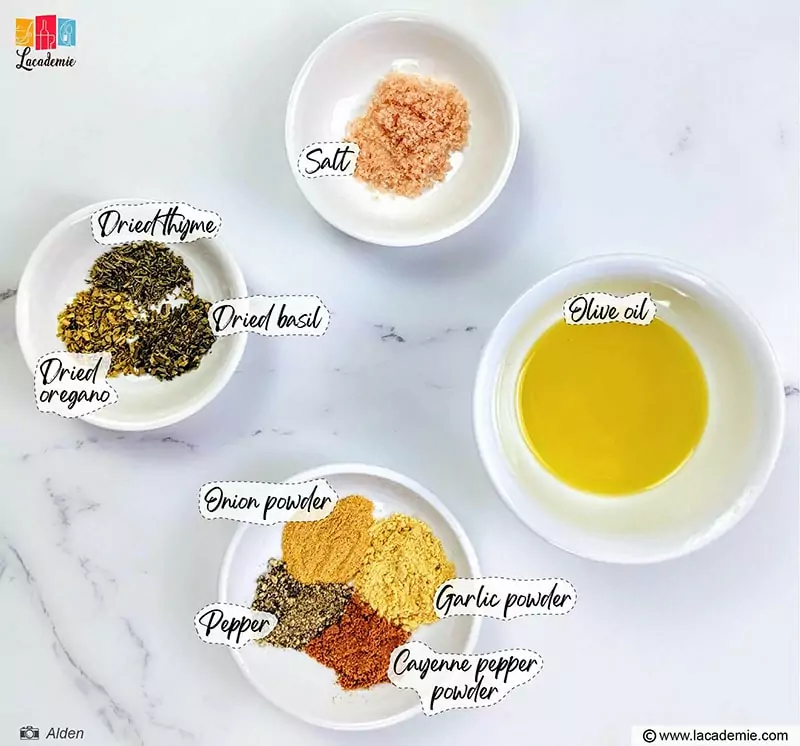 Honey mustard sauce: Honey, mayonnaise, Dijon mustard, yellow mustard, and white vinegar. You can use lemon juice to replace the white vinegar.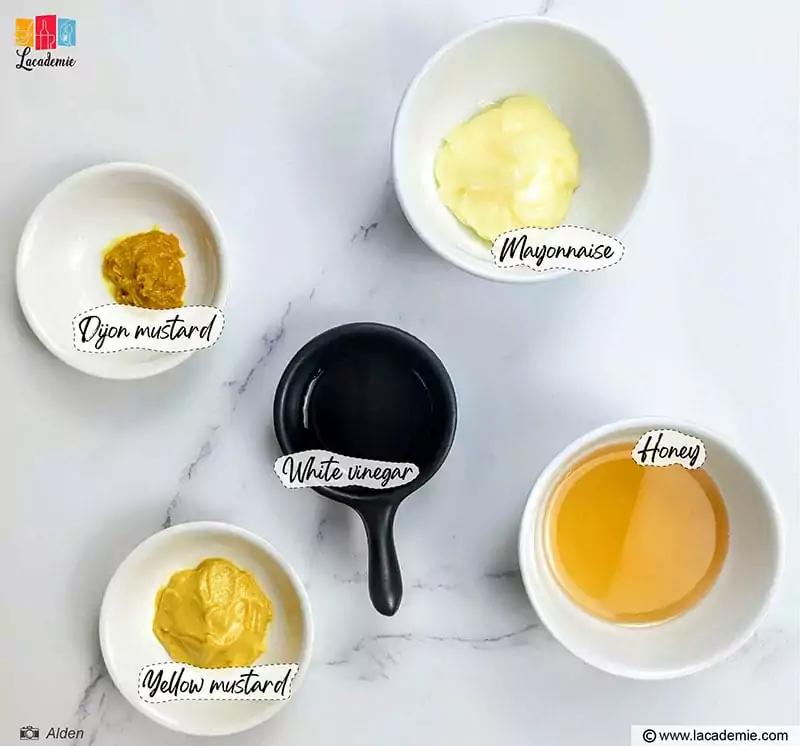 Directions
Step 1: Season The Chicken
Put the chicken tenders into a large bowl. Season them with 1.5 tablespoons of olive oil, 1 tablespoon of salt, 1 tablespoon of pepper, 1 tablespoon of garlic powder, 1 tablespoon of onion powder, 1 tablespoon of cayenne pepper powder, 1 teaspoon of dried thyme, 1 teaspoon of dried oregano, and 1 teaspoon of dried basil.
Toss well to coat.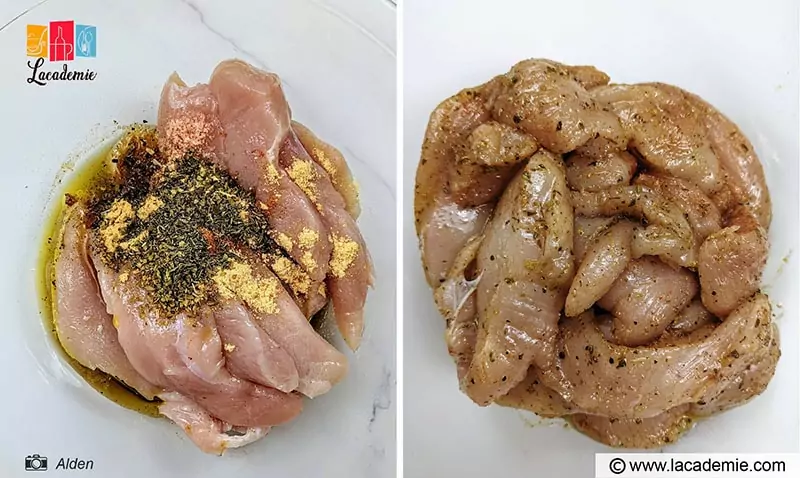 Step 2: Air Fry The Chicken
Preheat your air fryer to 400 degrees F for about 5 minutes. Then, spray a layer of olive oil on the basket.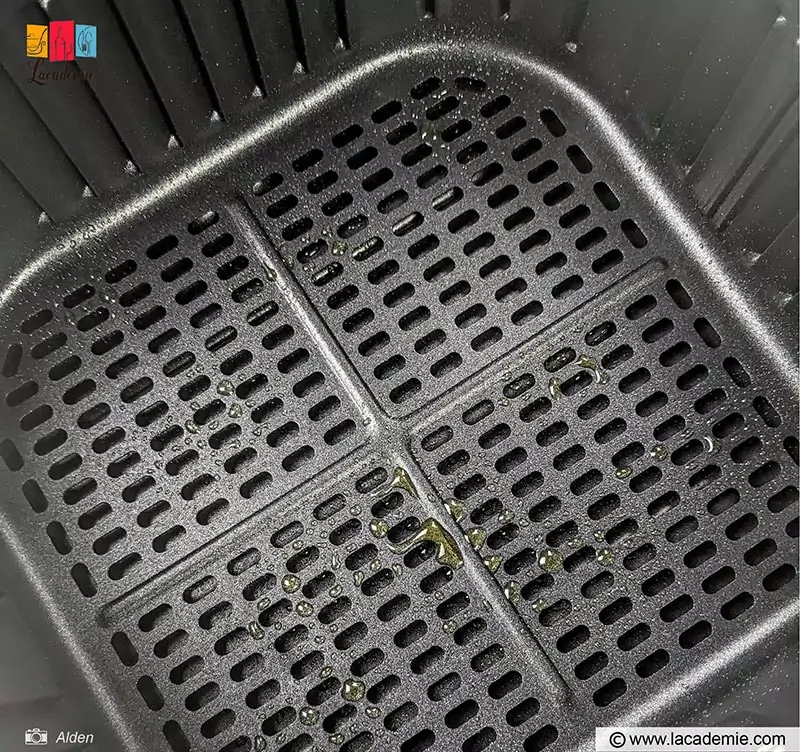 Put the chicken tenders into the air fryer. Be careful not to overcrowd the basket.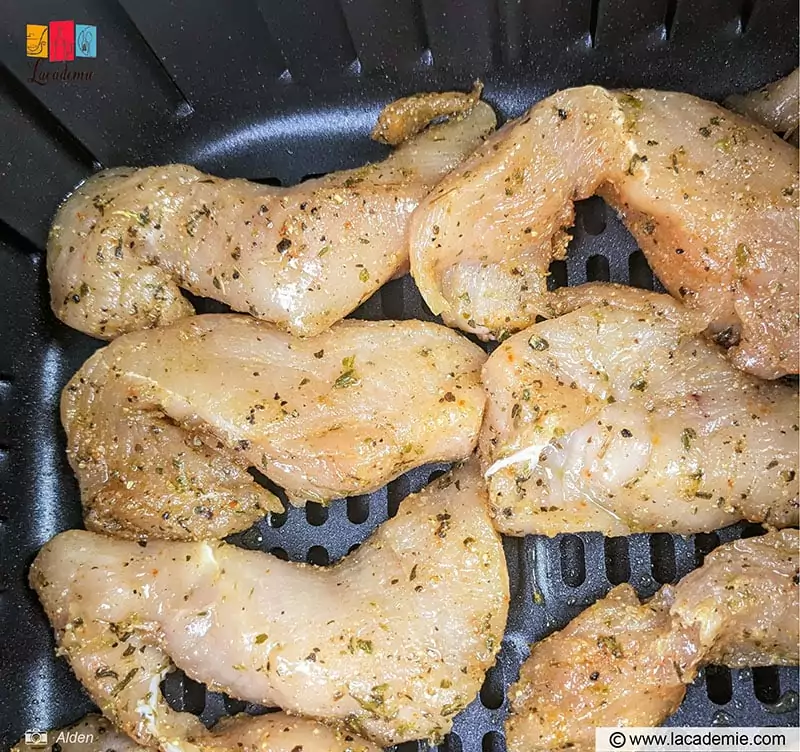 If your air fryer has a "chicken mode", select it. Fry the chicken tenders at 400 degrees F for 10 minutes. Flip the chicken after 5 minutes.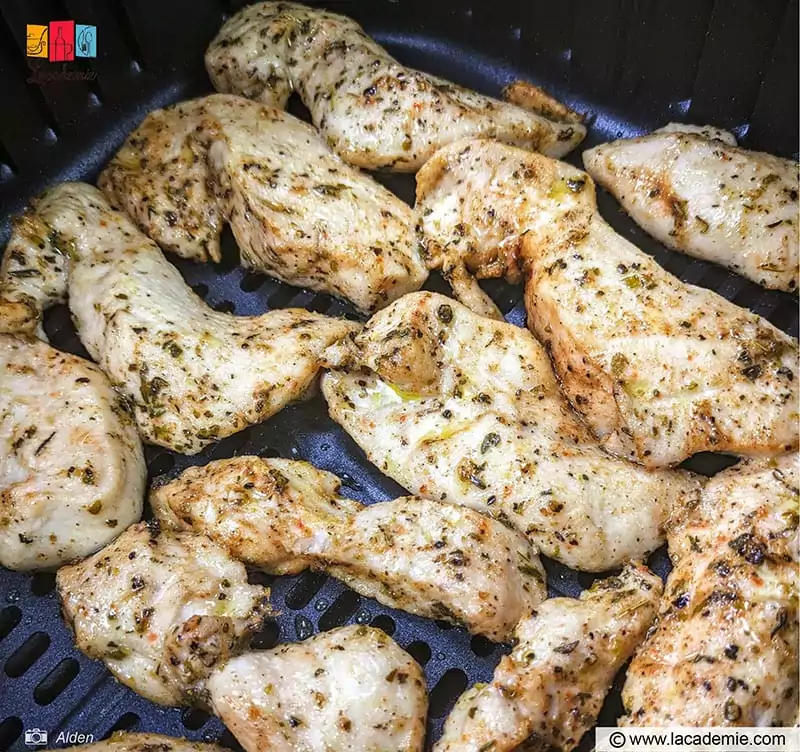 Step 3: Make The Honey Mustard Sauce
While waiting for the chicken to cook, whip up the honey mustard sauce dipping sauce.
In a small bowl, mix 2.5 tablespoons of honey, 2.5 tablespoons of mayonnaise, 2 tablespoons of Dijon mustard, 1 tablespoon of yellow mustard, and 1 tablespoon of white vinegar (or lemon juice) until combined.
You can add ½ teaspoon of cayenne pepper powder if you like the sauce to be spicier.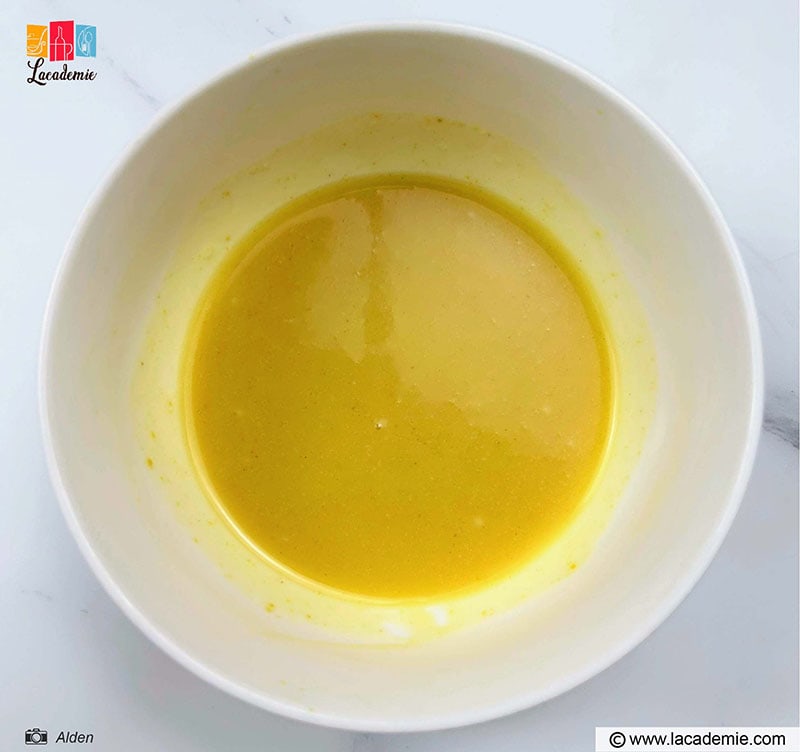 Step 4: Serve The Dish
When the chicken tenders are perfectly cooked, remove them from the air fryer. Garnish the plate with some lemon slices, and enjoy the juicy chicken with the honey mustard sauce or your preferred dips.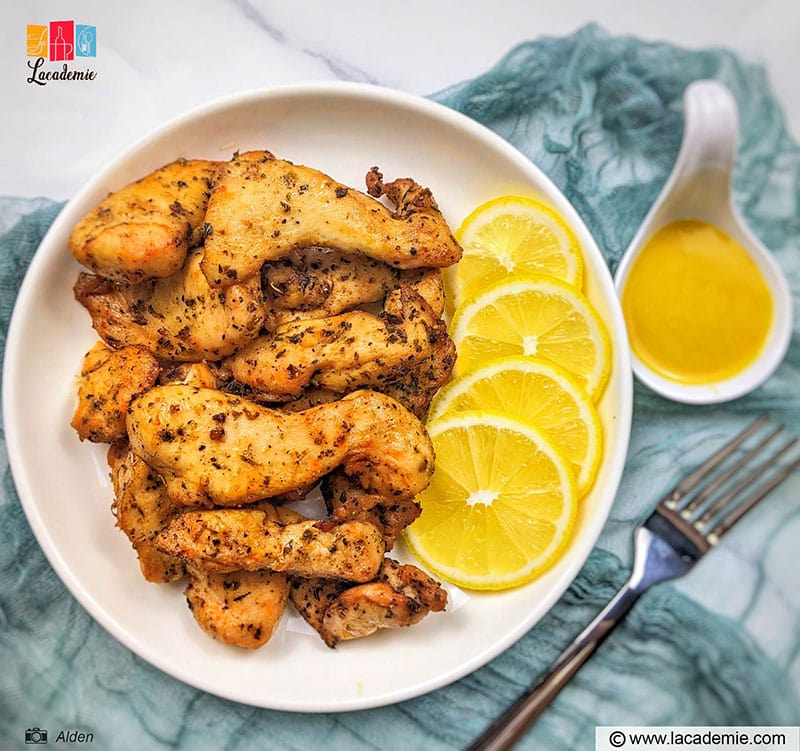 Notes – Tips
Here are some notes and tips to ensure that you have the best cooking experience and avoid common mistakes.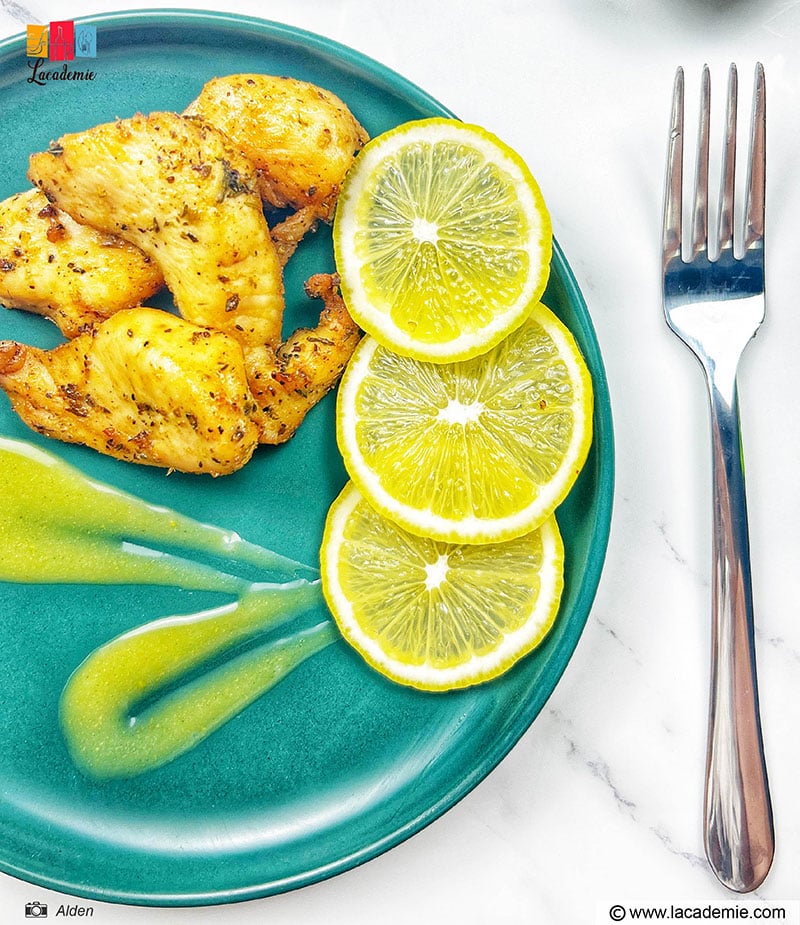 The cooking time might change depending on the size of the chicken tenders.
Avoid overcooking the chicken as it'll become overly dry and tough.
You can ensure the chicken's doneness by checking its internal temperature using a thermometer. Cooked chicken should have an internal temperature of 165 degrees F.
If you don't have all the listed spices in your kitchen, a simple seasoning of salt and pepper will do in a pinch.
Pair the chicken tenders with your favorite salad for a more balanced meal.
Eat Healthier With Air Fryer Naked Chicken Tenders
Today's air fryer naked chicken tenders are a must-try for anyone looking for a quick, easy, and healthy meal option. With minimal ingredients, simple cooking steps, and effortless clean-up, this recipe is what you need on days when you don't want to spend too much time in the kitchen.
I hope that you've enjoyed this post and that you will give these chicken tenders a try soon. If you do, don't hesitate to show your support by liking and sharing the recipe with others. Also, please write your thoughts and experience with this recipe below. I'd really love to hear about them.
Nutrition Facts
4 servings per container
---
Amount Per ServingCalories306
% Daily Value *
Total Fat 14.9g

23

%
Cholesterol 111mg

37

%
Sodium 1873mg

79

%
Potassium 402mg

12

%
Total Carbohydrate 5.2g

2

%

Dietary Fiber 1.5g

6

%
Sugars 1.3g

Protein 37.1g

75

%
---
* The % Daily Value tells you how much a nutrient in a serving of food contributes to a daily diet. 2,000 calories a day is used for general nutrition advice.