Air fryer meatloaf is a perfect choice when you want a tasty and quick home-cooked recipe to make the best of already available ingredients. Made from ground meat and infused with spices, this American classic is a dish that everyone will love.
In addition to being ideal for family meals, it's also an excellent dish to bring to potlucks or parties. Moreover, thanks to the air fryer, you can make a yummy meatloaf in just about half an hour. Let's not waste any more time and get right to today's recipe!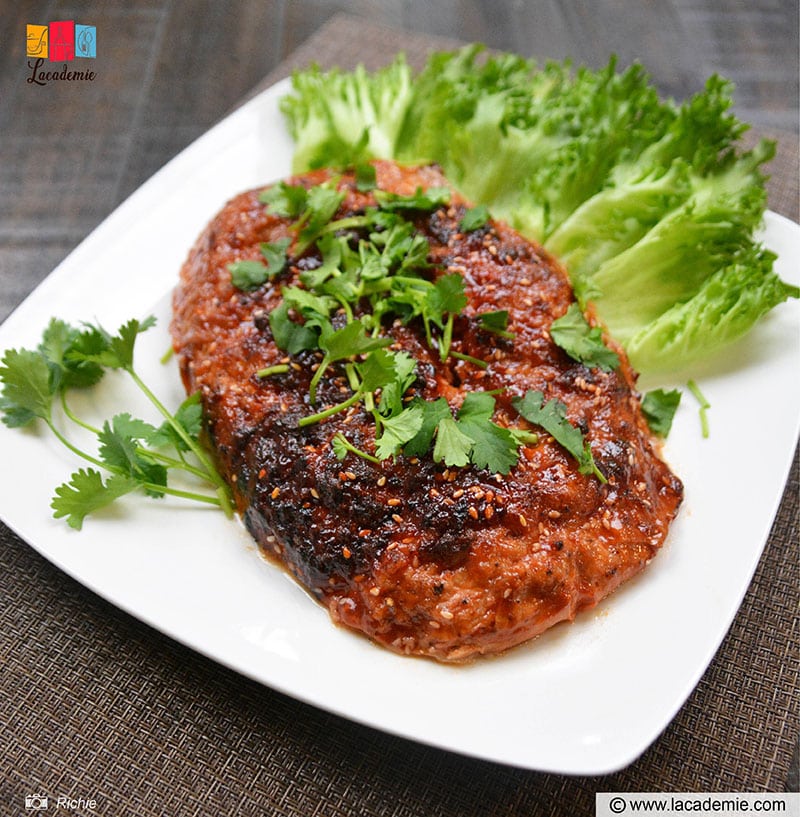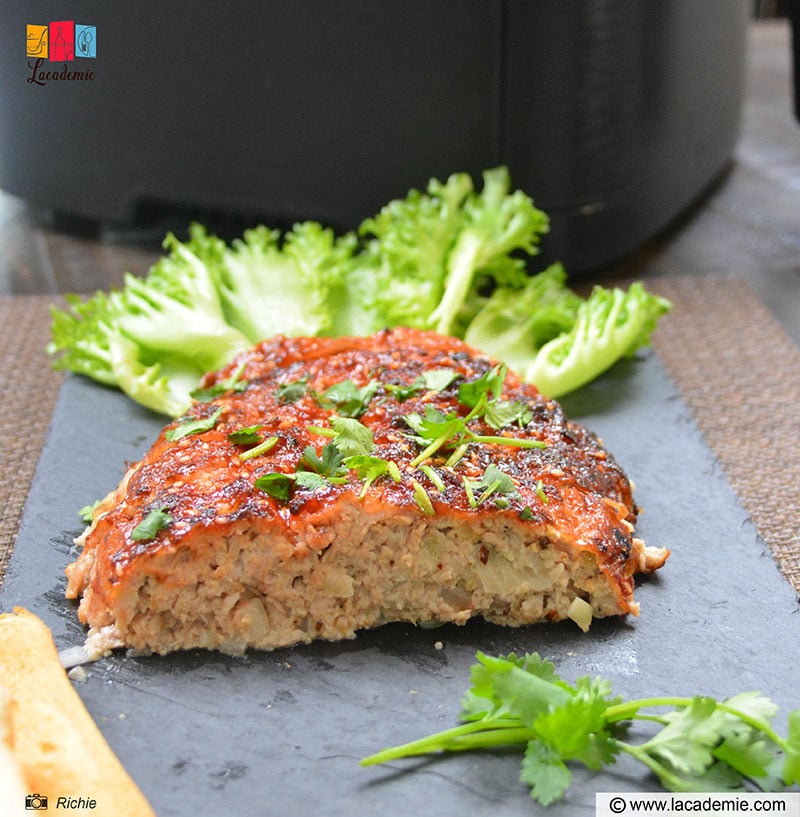 Why This Air Fryer Meatloaf Recipe Works
Meatloaf is an old-school dish in American cuisine. Historically, it was a way to cut down on food expenses as homemakers could make meatloaf using cheap types of meat. Nowadays, meatloaf has become a well-loved main dish for many people.
Compared to the traditional method, which often involves an oven, cooking meatloaf using an air fryer will save you half the time. In particular, you can make my meatloaf recipe in just about half an hour! Plus, the air fryer also reduces the use of oil, resulting in a less greasy and healthier dish.
Moreover, the recipe asks for extremely easy-to-find ingredients and has a trouble-free cleanup. Basically, you only need to prepare your ground meat of choice and a few simple spices.
Tools
Here are the kitchen tools that I use for this recipe. As you can see, they are super basic!
Air fryer: Mine is the Pro I model from COSORI, but you can use the COSORI Pro II, which is the latest upgrade, or any kind of air fryer you like.
Mixing bowl: For mixing the ingredients.
Parchment paper: For lining the air fryer basket to prevent the meatloaf from sticking to it. Remember that you should only line the basket after you've preheated the device.
Food prep gloves: Wear them when you mix the meat mixture.
Knife and chopping board: For chopping and mincing the ingredients.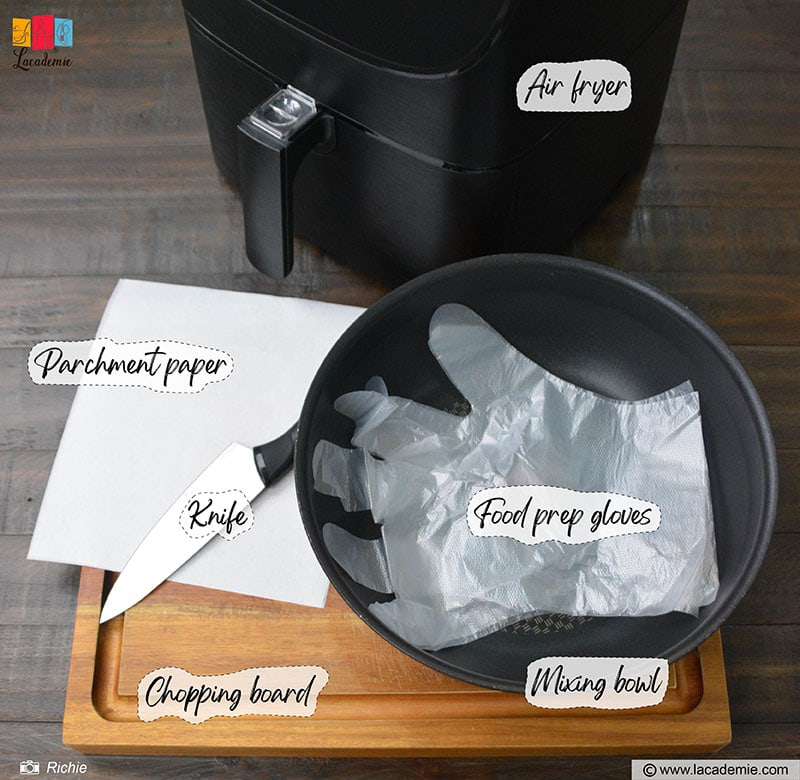 Ingredients
You'll need the following ingredients to make a delectable air fryer meatloaf.
Ground meat: Use lean ground beef or pork as you like.
Breadcrumbs: You can make homemade breadcrumbs by cutting a sandwich into small pieces, air frying them for 3-4 minutes, then pulsing them in a food processor.
Milk: The breadcrumbs will soak up the milk and add moisture to the meatloaf.
Egg: Helps bind the meatloaf together and give it a stabler form.
Sesame seeds: Add a slightly sweet and nutty flavor to the basting sauce.
Olive oil: For making the basting sauce.
Sauces: Ketchup, oyster sauce, soy sauce.
Spices and aromatics: Garlic, onion, salt, pepper, sugar, and chili powder.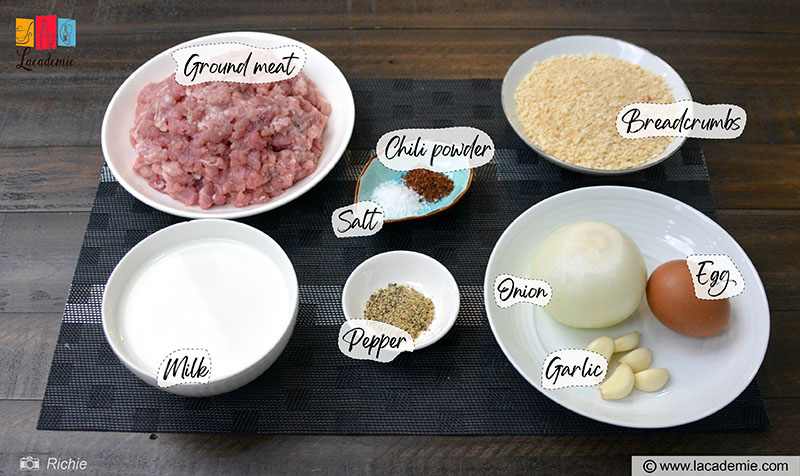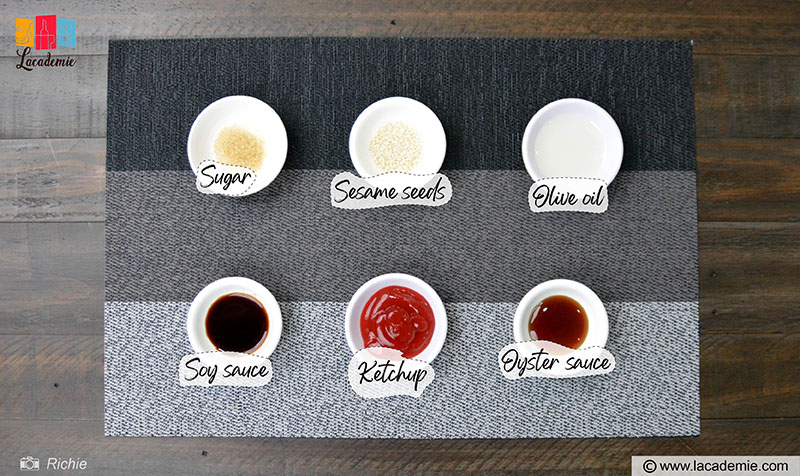 Directions
Have you got all the required tools and ingredients? If yes, it's time to cook a juicy and flavorsome meatloaf!
Step 1: Prepare The Ingredients
Crack the egg into a separate bowl. You can also crack your egg directly into the meat, but a few eggshells might get stuck in it if you aren't careful.
Chop the onion into small pieces and mince the garlic.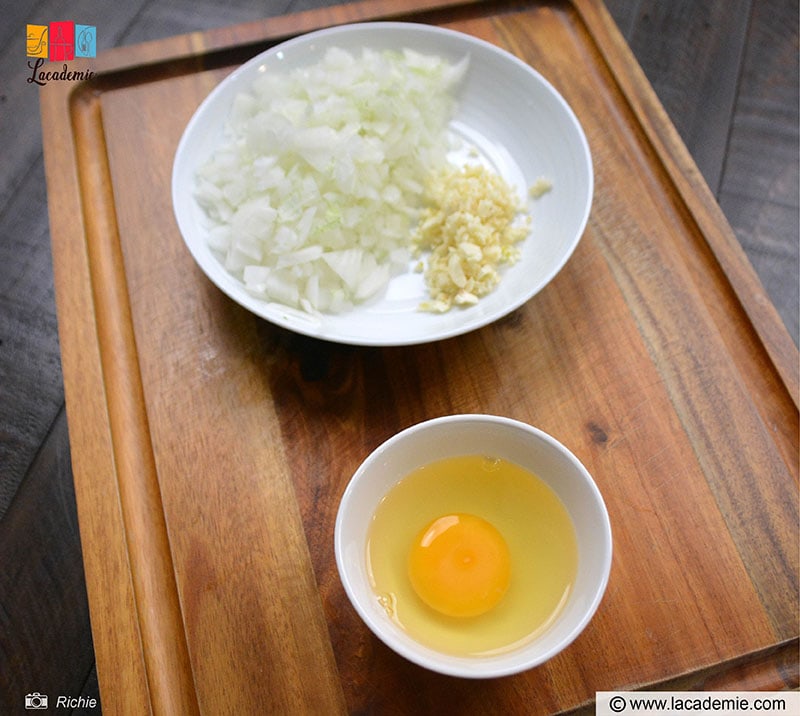 Step 2: Shape And Marinate The Meatloaf
Combine the meat with chopped onion, minced shallot, milk, breadcrumbs, salt, pepper, and egg. Mix well using your hands and shape the mixture into a meatloaf. Marinate for 5 minutes.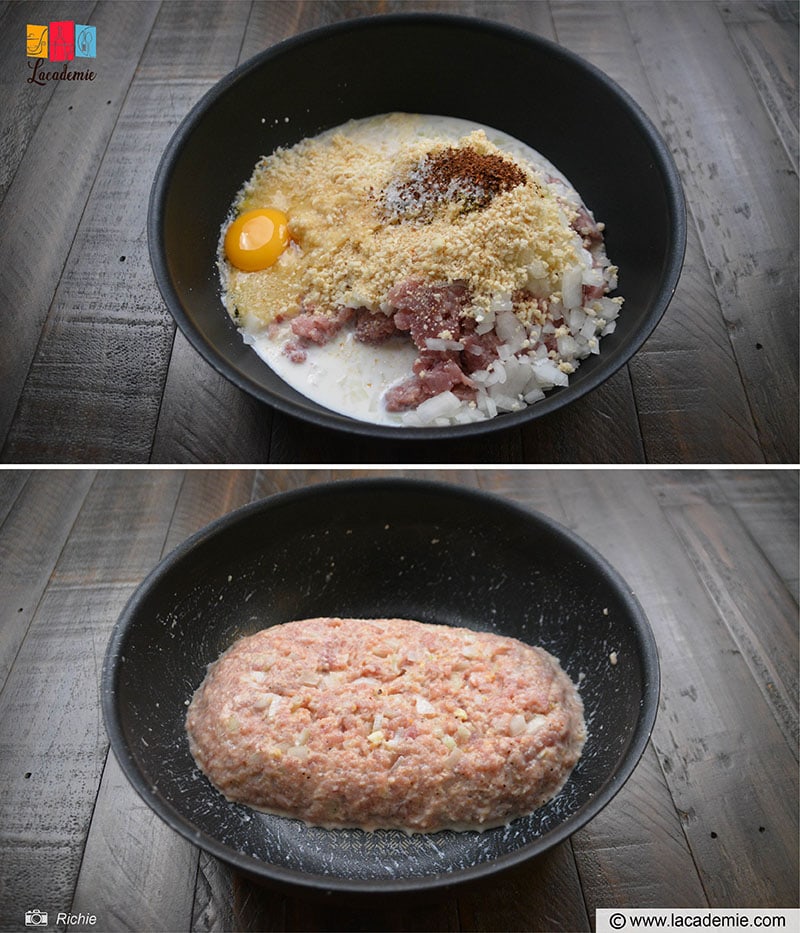 Step 3: Cook The Meatloaf
First, preheat the air fryer for a couple of minutes.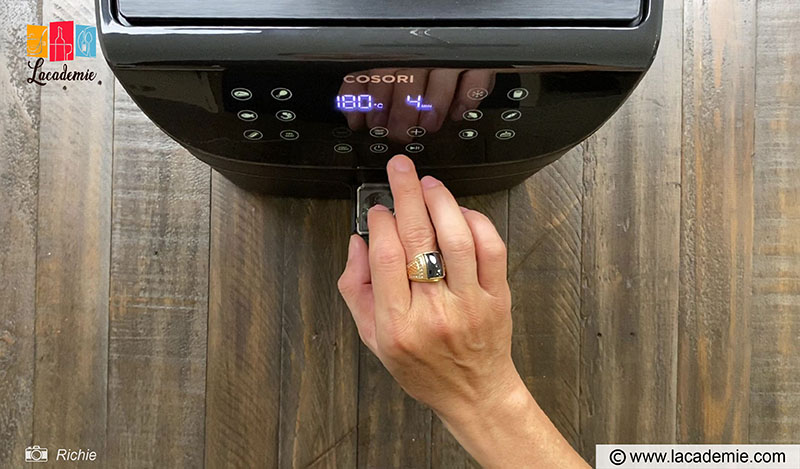 Then, line the air fryer basket with parchment paper and carefully put your meatloaf in. Air fry the meatloaf at 395 degrees F for 18 minutes.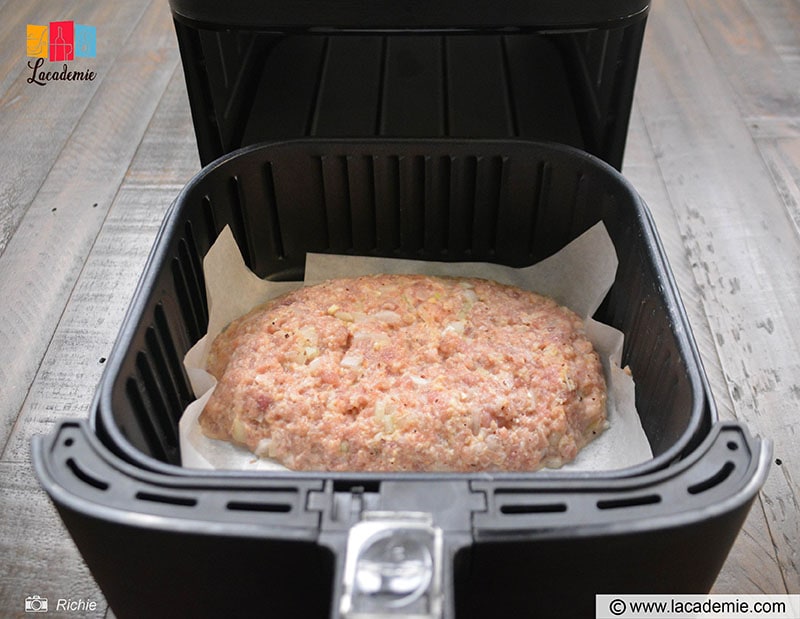 Step 4: Make The Basting Sauce
Make the basting sauce while waiting for your meatloaf to cook. Add soy sauce, olive oil, sugar, sesame seeds, oyster sauce, and ketchup to a small bowl. Stir well to combine.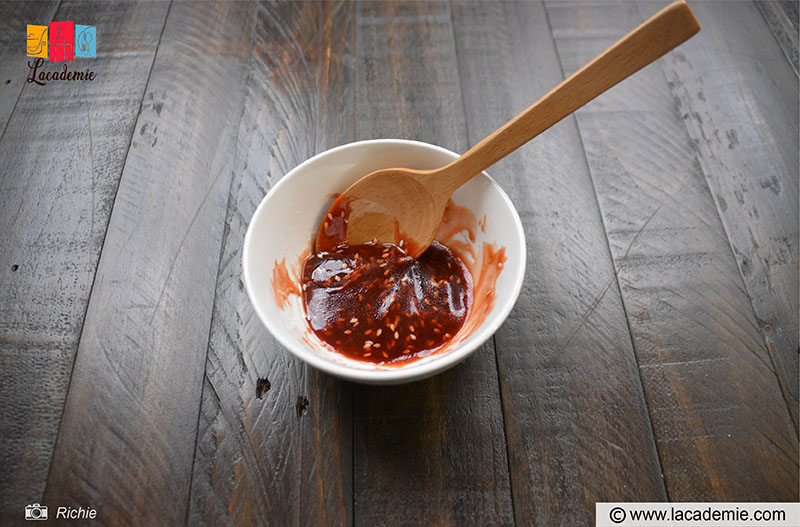 Step 5: Brush The Meatloaf With The Sauce
After 18 minutes, take the meatloaf out and brush it with the basting sauce. Then, air fry it at 395 degrees F for another 2 minutes.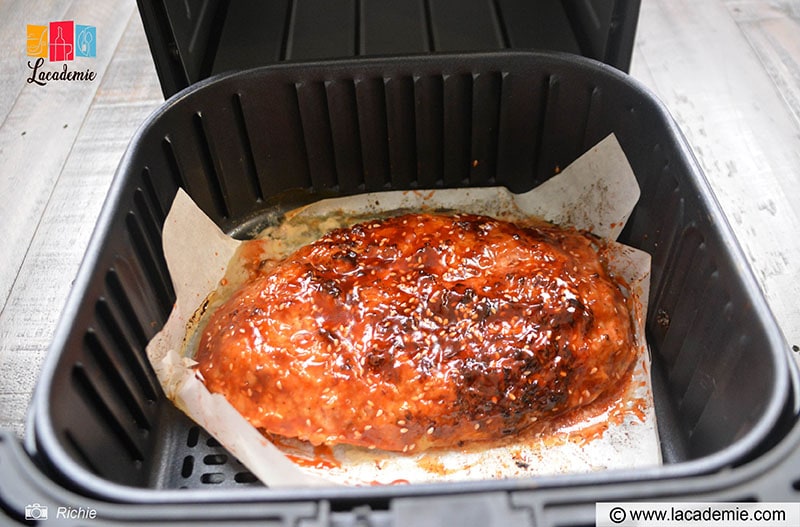 Step 6: Present The Dish
Place the cooked meatloaf on a plate and garnish with herbs. Enjoy the meatloaf while it is still hot with a slice of bread and fresh veggies.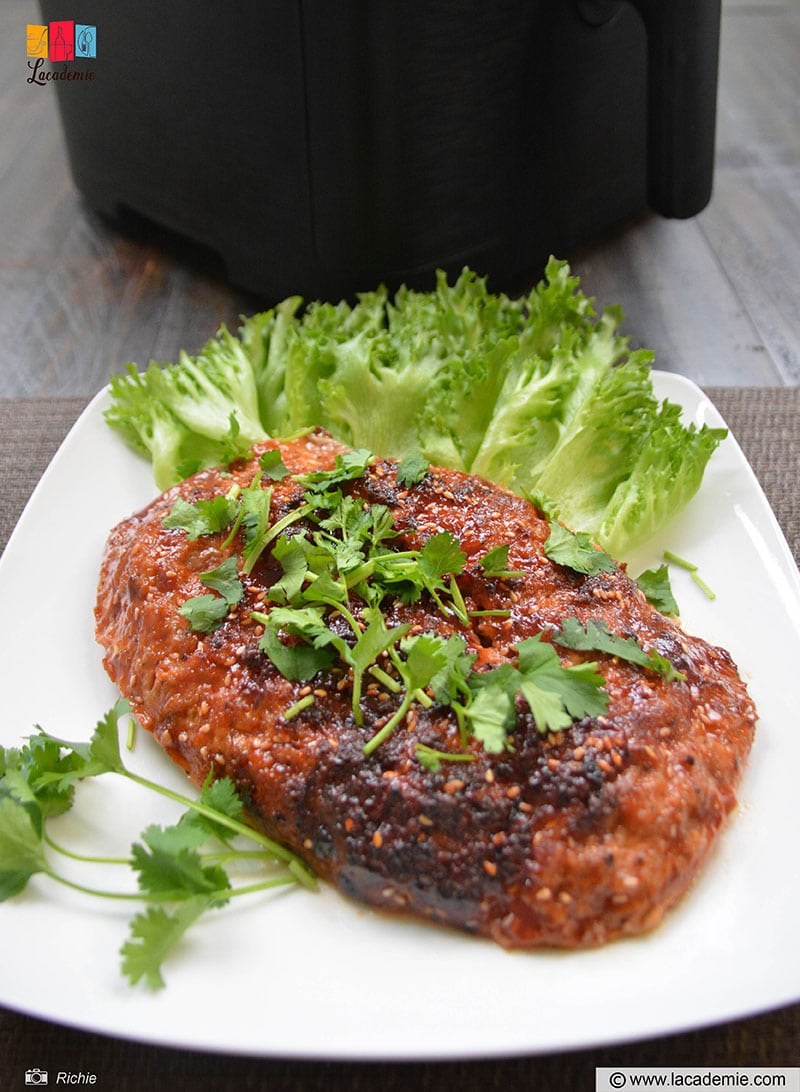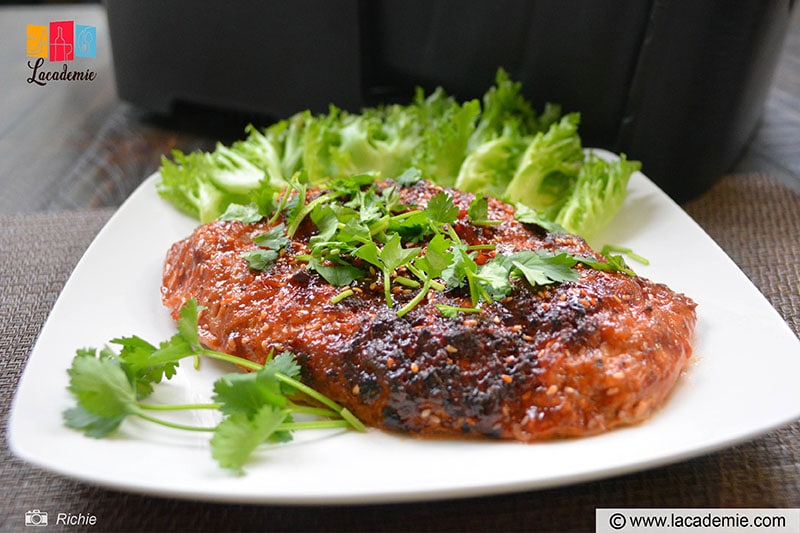 Some Handy Tips To Know
Since this recipe is really easy, I believe you'll be able to make it without any problem. That said, there are a few tips that you should know.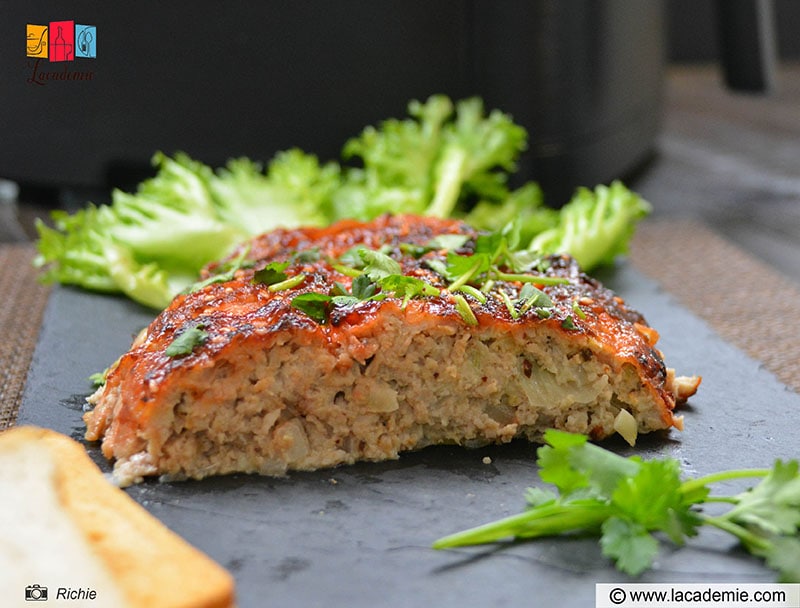 Besides pork and beef, you can also use ground turkey or a combination of these types of meat for cooking meatloaf.
Store any leftovers in an airtight container and refrigerate. The meatloaf will last for up to 5 days this way.
The best way to check the meatloaf's doneness is to use a thermometer. Insert the thermometer into the thickest part and make sure that it reads at least 160 degrees F.
You can shape the meatloaf in advance and store it uncooked in the fridge for about 1 to 2 days.
If you find the meatloaf a bit hard to slice after cooking, allow it to rest for about 5 to 10 minutes for the juice to redistribute.
Making Meatloaf At Home Is So Easy!
With the help of an air fryer, making delicious meatloaf has never been this easy. In just about half an hour, you'll have this iconic American dish ready for dinner, lunch, or even breakfast. Better yet, you can use any kind of meat that you like.
What do you think about today's air fryer recipe? How is it compared to the traditional oven-baked meatloaf? Don't hesitate to write a comment and let me know your answers. Also, please share the recipe with the people you know.
Nutrition Facts
4 servings per container
---
Amount Per ServingCalories286
% Daily Value *
Total Fat 10.6g

16

%
Cholesterol 130mg

44

%
Sodium 977mg

41

%
Potassium 540mg

16

%
Total Carbohydrate 12.9g

4

%

Dietary Fiber 1.5g

4

%
Sugars 4.6g

Protein 33.8g

66

%
---
Calcium

45

%
Iron

20

%
Vitamin D

4

%
* The % Daily Value tells you how much a nutrient in a serving of food contributes to a daily diet. 2,000 calories a day is used for general nutrition advice.